Esta publicación también está disponible en:

Español
A body found in a shallow grave next door to his home has been positively identified through his clothing and physical features of that of Michel Castro Guizar, 32, who went missing after the Vallarta Pride Parade on June 25, 2023.
Guizar's mother, Bacillia Guizar Contreras, and Juan, Michel's partner, viewed photos of the body and said they "recognized Michel's physical features, particular signs and clothing on the found body. In addition, the photographs show consciousness with the teeth and fingers and toes. The face, in a state of decomposition, ours a possible deep wound."
In a press conference today – before having access to the photos – the mother blasted the lack of response from the Prosecutor's Office after the discovery of a body on the property next to the residence of her missing son.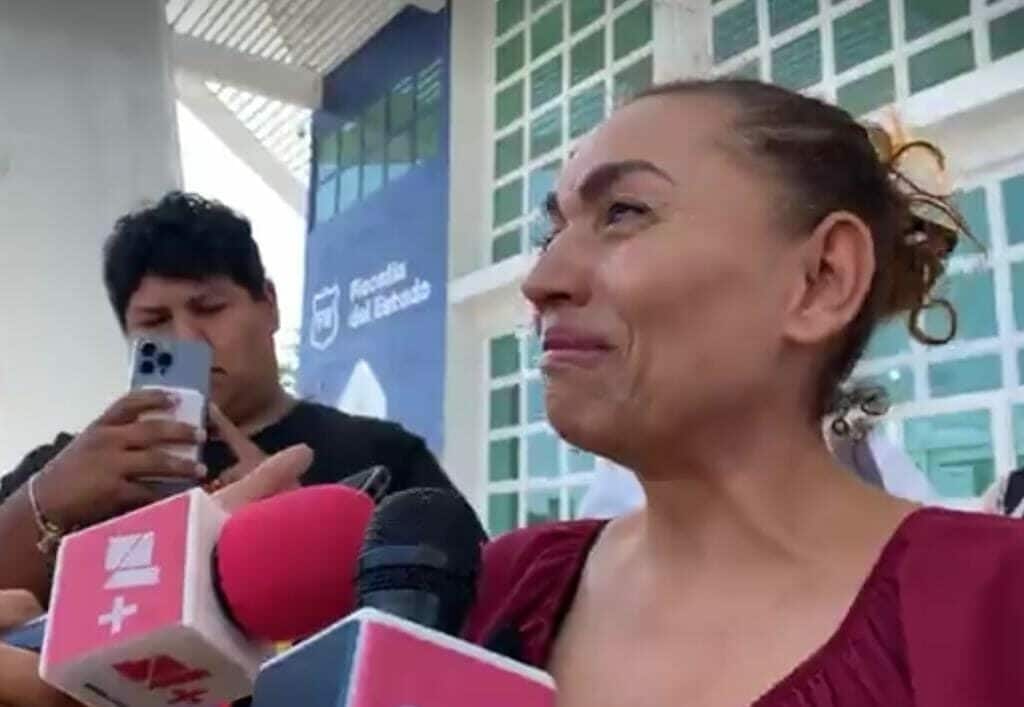 During the conference, Guizar Contreras denounced the ineffectiveness of the public prosecutor's office and held Prosecutor Joaquín Méndez directly responsible for his negligence in handling the case.
She explained that Michel's location sheet was issued six days after the disappearance and that despite having requested to investigate the adjacent property due to signs of excavation, the Ministerial Police refused to carry out the diligence.
In addition, Bacilia Guizar Contreras denounced unworthy, rude, and authoritarian treatment by the agents in charge of the case. She expressed deep concern about the lack of action and the delay in the investigations.
For example, she said, "today the public prosecutor took more than four hours to arrive at the place where the body was found."
Michel Castro Guizar's mother reported that a DNA test will supposedly be carried out, the results of which will be available in approximately 30 days.
Before being allowed to view the photos, she asked the authorities to allow her to observe the body found to determine if it was her son, or at least review the photographs taken during today's expert opinion.
During the conference, Guizar Contreras called on the community not to stop demanding justice in the case of his son. She described Michel as a cheerful, supportive, calm and peaceful person, widely loved by everyone.
Likewise, she highlighted Michel's double vulnerability for being a deaf person and for being a gay man, which placed him at a disadvantage compared to his aggressor or aggressors.
Bacilia Guizar Contreras concluded by demanding strong action from the Prosecutor's Office to prevent this case from going unpunished and to obtain the justice that her son and his family deserve.