Esta publicación también está disponible en:

Español
Vallarta has recently lost treasured long-time resident Eric Vann (Winchell) aka Beverly Fairfax. In his past life Eric was a police officer in an LA suburb who sometimes donned a frock to head into the big city to perform as Miss Beverly Fairfax. Although he kept those lives separate, he was overwhelmed when many of his fellow officers showed up in support at his big gay West Hollywood retirement party.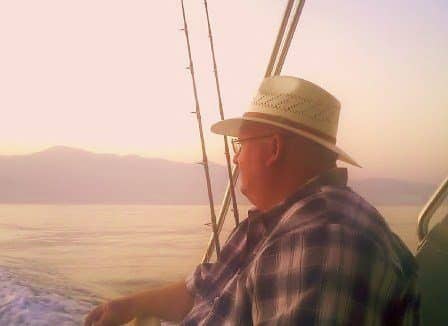 Bev, as many called him, moved to Puerto Vallarta about 12 years ago and started working with Tracy Parks at the Palm and then moved with him to Incanto Vallarta where he has been the Marketing and Publicity director since the opening. Eric loved attending all the shows and was known to sometimes hop up on stage and sing a song himself or be the special host for Loteria. He will be long remembered by the colorful portrait of Miss Beverly Fairfax that adorns the Incanto Piano bar.
A celebration of Life for dear Eric aka Bev will be held Tuesday, June 13 at Incanto Vallarta from 5 p.m. to 6:30 p.m. Tracy Parks invites all who knew him to:

"Please join us for a toast and stories and a collage/video presentation. As Eric would have wanted, we will keep the mood positive and festive."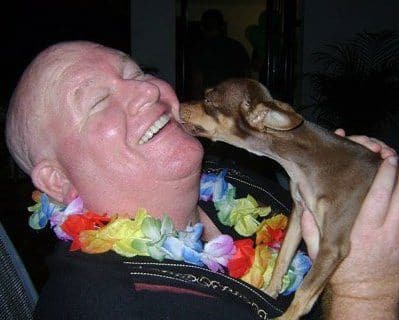 Eric died at home on May 19, 2023. Tracy shared the news via the Incanto social media, writing "Sadly, I have to let you all know that Beverly Fairfax/Eric Winchell, our wonderful marketing director for the past ten years, passed away this morning at home. I have never met a more kind person. I will always be grateful for his friendship and the amazing work he did with us at Incanto. Eric is a big reason for Incanto's success but to be honest, he was so kind to everyone he met and treated all with such respect. I will miss him so much. Thank you, everyone, for your kind messages and help today. We will toast one for sure tonight for Bev."