Esta publicación también está disponible en:

Español
Cristian Alvares walked down the sidewalk for our interview looking very hip in his short overalls with one side unhitched. While we had never met before, it was clear this was the one and only Jeybra Queen.
Thin, muscular and wiry, you could tell that Alvares is not the same person that appears on stage on Jeybra Qeen. The transformation is apparent, not only in his person, but his personality. Cristian is quiet and shy, a bit introverted. Jeybra is anything but those things. She is a fierce queen, very strong and sexy.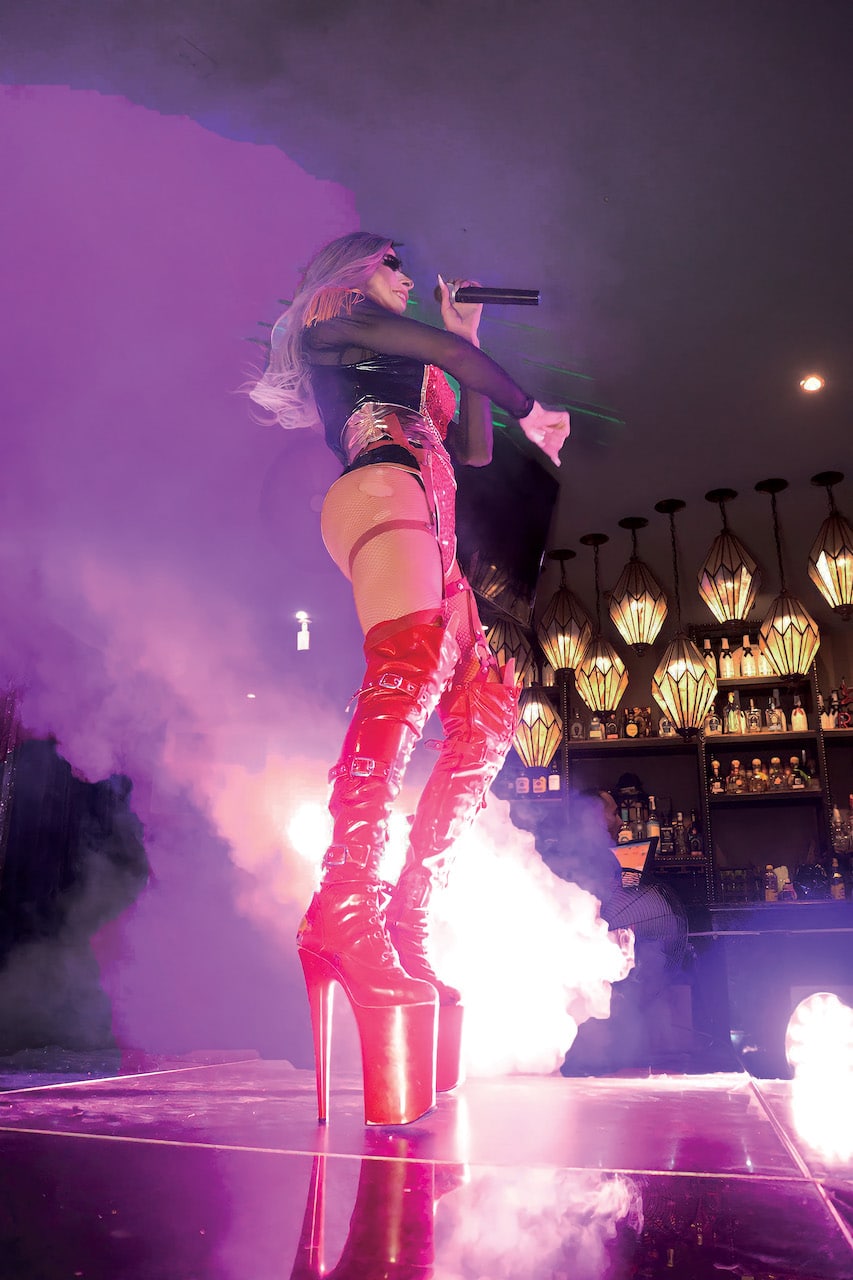 Jeybra Queen (the name is a take on the Zebra) arrived in Puerto Vallarta about three years ago, and brought to her act something not many other people can do – acrobatics and aerial arts combined with fire.
Jeybra is first and foremost an acrobat and aerialist, she says. As Cristian, that's his first love and something he has enjoyed since he was a child. It wasn't until his late teenage years that he discovered dressing in drag allowed him to explore his more feminine side, and allowed other parts of his personality to shine through.
"I knew I was gay since I was very young," Cristian said. "When I came out to my family, they were ok with that…..they just didn't want me to dress as a woman."
But now the family cheers Jeybra on, and supports her in her work and quest to perform and entertain.
Jeybra is rumored to have been selected to appear on the upcoming season of RuPaul's Drag Race Mexico. Of course, she can't commit on the process, she did confirm that she had applied via a video audition process. The submission deadline was August 26, 2022. Rupaul's Drag Race is in its 14th season and has extended the franchise to Canada, the United Kingdom, France, Italy, Thailand and the Netherlands. When it announced it would premiere in Mexico, it also said it would premiere in Brazil and Germany. As we prepared this story for print, no host or premier date for the show had been announced.
Jeybra's shows are exciting, combining energy with her acrobatic skills and fire – yes fire. She's trained in handling fire and combines it regularly with her drag shows.
"Yes, it's dangerous and don't do it unless you've been properly trained," she said. "Even though I am experienced I often get burned."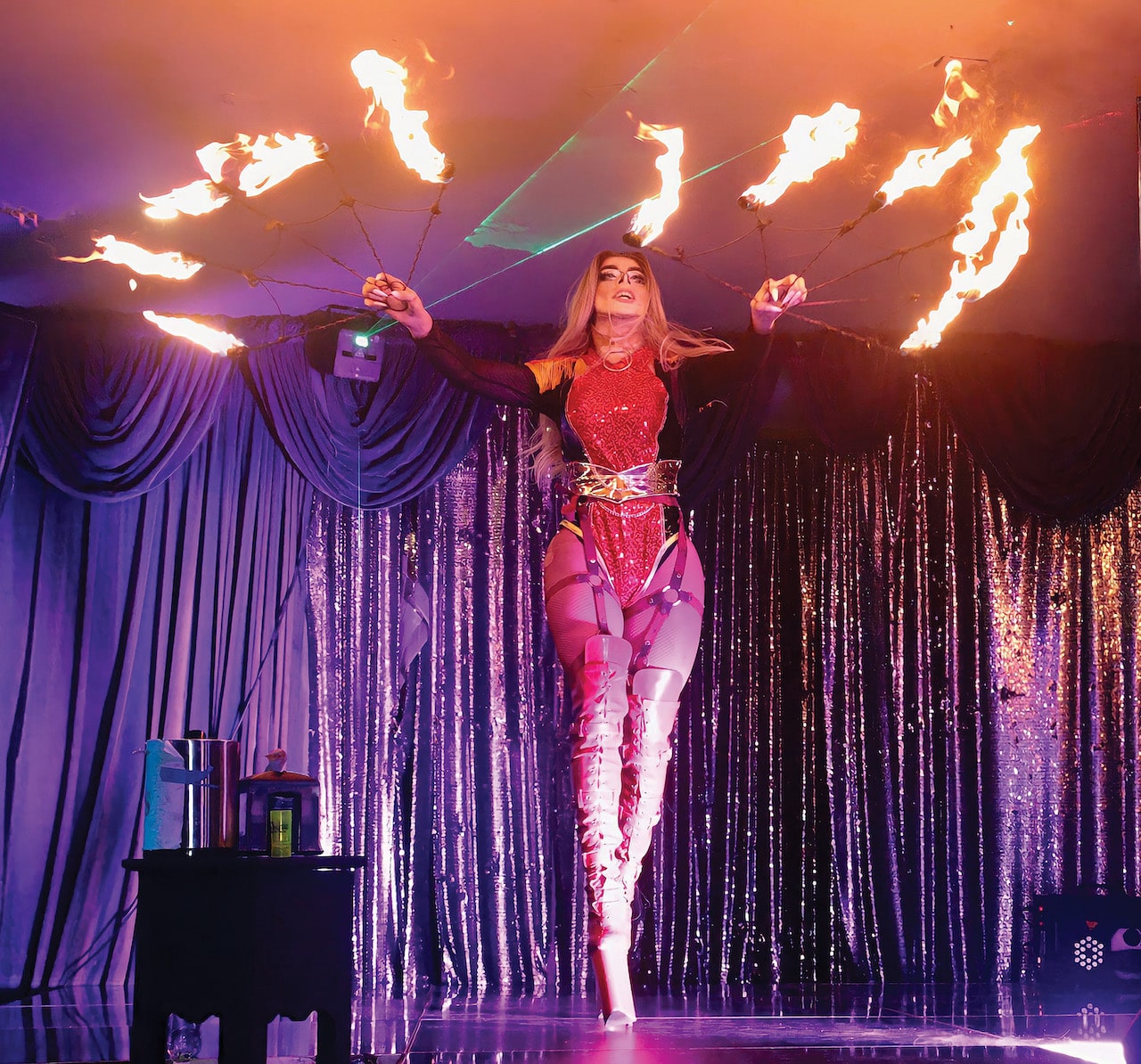 Jeybra was on staff at The View Bar and Restaurant. She is now performing at La Chacalaca Bar and Blue Chairs. Like many in the Puerto Vallarta drag community, it's more than a career for her. She said she puts about 90 percent of what she makes back into her shows and relies heavily on the generosity of strangers watching her show to tip appropriately.
She's one of maybe about 30 Mexican drag queens who work at clubs regularly, and while the drag culture in Vallarta is competitive, she enjoys living and working here.
"Here, well, there are so many people from all over the world, representing all different walks of life," Cristian explained. "It's so interesting to be able to meet and talk with so many different people, and be able to do what you love."
He said his looks as Jeybra are inspired by his love for cats – and you'll find a feline feature in most of Jeybra's costumes. He makes most of his own outfits and does his own makeup. He learned by watching tutorials on the internet. He had no "drag mother" to help provide guidance.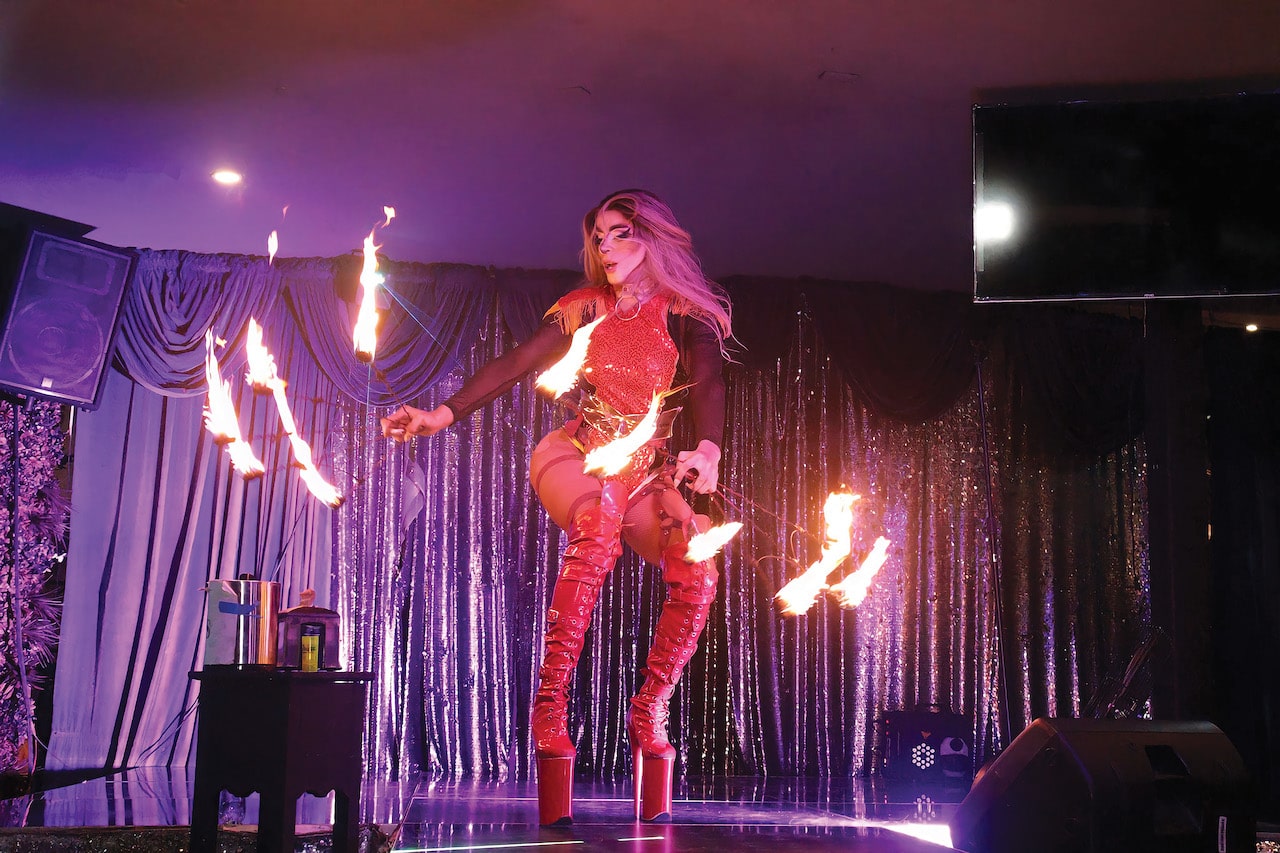 The 27-year-old who hails from Aguascalientes, Mexico, is single and said he wasn't really looking to date anyone. His performance schedule as Jeybra Queen keeps him busy – when he's not performing he is busy preparing for his next show. It's a non-stop cycle that he loves.
He started his career at Bar Xtasis in Aguascalientes, and worked there for about six years before he moved to Puerto Vallarta. An invitation to perform at CC's Slaughters brought him to Vallarta, and while here, was offered a job. He said he stayed at CC's about six months before settling in at The View and Blue Chairs.
"All of the Mexican drag queens here have different qualities that make them all so unique," he said while talking about the Vallarta drag culture. "All are good at what they do. My shows are focused on me being very physical, with the fire and acrobatics."