This post is also available in: Español
Brian Peters, the one who gives life to the amazing Mama Tits, left everything behind in the US to come to live in Puerto Vallarta. Together with his husband they have made a sanctuary for themselves and they have even adopted a puppy! They're loving life in this Mexican beach town.
Brian has been a performer since he was 5 years of age and has been doing Drag since he was 16 years old. When Brian first came onto the scene he started in Seattle. After quite a few years of service Brian felt it was time for the next chapter in his life and created a new persona, soon to become his most notable character, Mama Tits was created in 2010. However, the world was introduced to Mama Tits by the 2014 viral video of her taking on the anti-Gay protesters at the Seattle's Pride Parade.
Mama Tits currently performs at Puerto Vallarta's largest Cabaret Theater complex, ACT II Stages in the illustrious Red Room Cabaret, and his show is about motivation, self-love, and positivity. "I just want people to know that they're worth it, live your truth, be proud of who you are, and always remember to shine on like the star you are – and if people don't appreciate it, screw them, get better people in your life – it's too short to be surrounded by assholes"
"The great thing about being here is that my husband and I love to live in full color, we have even rescued a puppy that was outside of the theatre – We try to keep with local art. We have some Francine, we have some Jorge, we have some wonderful artists from the Malecón. We try not to buy a lot of the mass-produced things."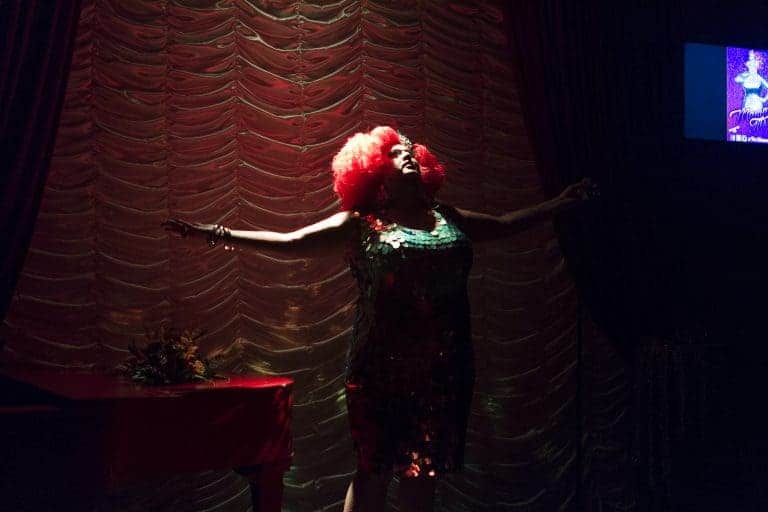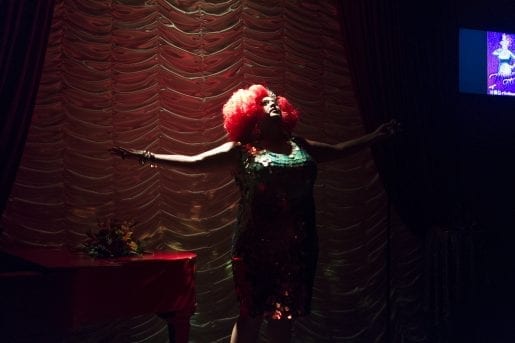 Like many in our community, Brian had a hard time growing up being gay. "I grew up very bullied, very made fun of. I've always been a big kid and I've always been very flamboyant, so it was hard for me to not be 'gay'. People have been mean my whole life and it was rough."
He didn't let that stop him from being himself though. "What spoke to me was the thought process of no matter what, fuck them bitches. You're worth it, you deserve love, you deserve to be fierce, you deserve to be yourself."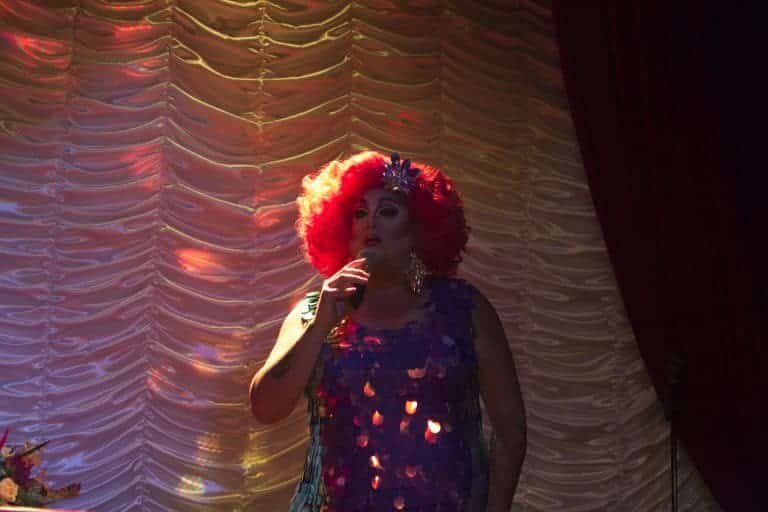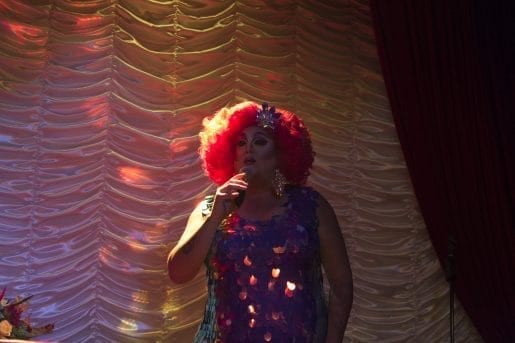 Mama Tits even has a famous saying on her show: "Celebrate who you are, and if the people around you don't appreciate it, toss them in front of one of the buses here in Vallarta! Cause they'll run them over as many times as needed!"