This post is also available in: Español
By Alfonso ' Poncho' Davalos
Since 2020 after COVID hinted at me in early March and after some months of recovering, which I would say were four, I decided I wanted to get something with my health, being more organized and happier, so I started to work out more.
First, I started going to the gym a couple of days during the week, then three, and I kept that discipline for a while, but I felt I wanted to do more; so my friend Blaire which is a yoga and pilates teacher, told me she was teaching yoga online.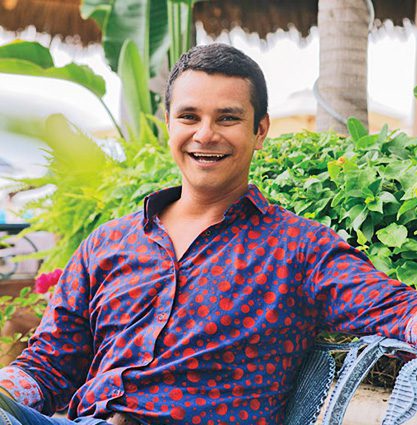 I did it enjoyed a little bit; I wasn't crazy about it, but at the same time, it was exciting for me to try something new.
Over the months, she decided to invest some money to buy a reformer machine to teach pilates as private practice.
I signed up, not knowing anything, just that I heard that exercise would give me more definition on my body ( which is true; I saw my pics of before and after, and I'm like OMG).
I practiced on Valle Dorado, which is like 30 minutes drive from Puerto Vallarta's downtown, obviously at 7 AM traffic.
Then the time passed, and she had to move to Litibu, another area on Banderas Bay; I love her, and I love her classes because it also was a good excuse for us to catch up every week. But I couldn't drive to Litibu three times a week, so we decided not to continue.
When I was checking for another pilates studio in town, I found a few in Amapas and the other two over the Marina. But they were a little bit outside my budget.
Finally, my friend Karla found a pilates studio over Plaza Parota, located over the Costco area, NOT Fluvial but close enough to walk for a cup of coffee.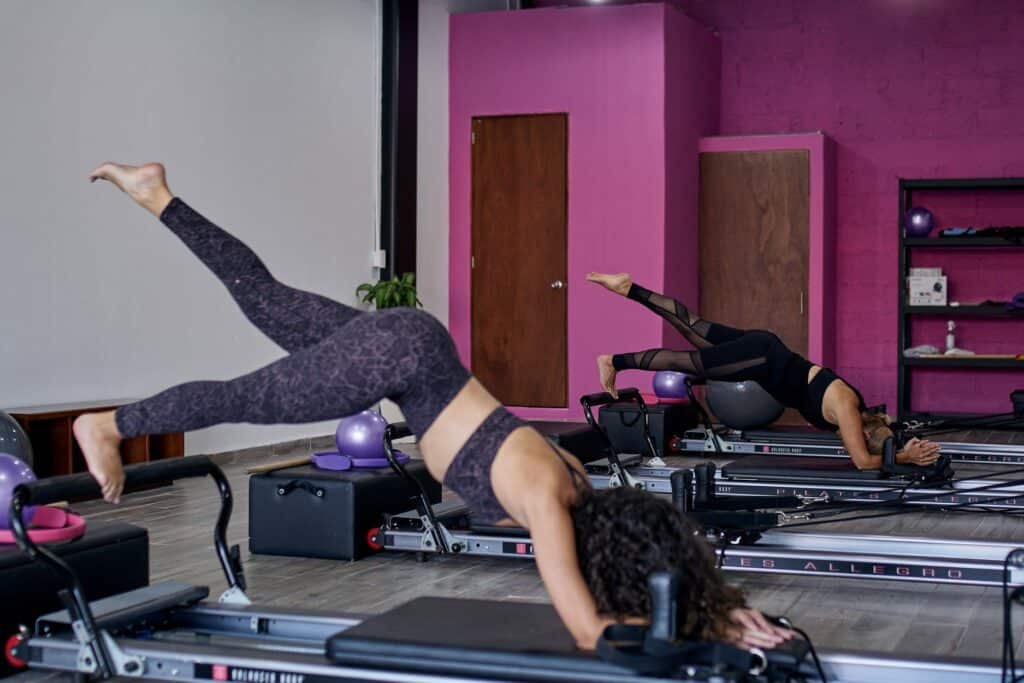 Over this plaza, you'll find not just the Pilates studio, dental offices, restaurants, corporate offices; when I moved to Vallarta, I remember in the old days, that area was just a vast empty lot, that I'm sure before was a mango plantation.
Over this area which I would named is the intersection of Fluvial, Las Gaviotas and Jardines de las Gaviotas, you'll find yourself literally out of the bubble of Zona Romantica.
For example outside the plaza is a Farmacia Guadalajara, DHL Center is a few steps, Banamex bank, a bicycle store, if you love plants, guess what, it's a nursery just around the corner, vets, laundry mat, schools and much more.
Again, you shouldn't miss the chance to take the bus or take a taxi and ask to drive you over there, specially if you're ready to move here.
Living outside the bubble has been written with the only goal to show you what's outside Puerto Vallarta Zona Romantica, aka Romantic Zone.
I hope you enjoy my experiences in town, and eventually, if you see me around town, you stop me and say hi and share your experiences.
Alfonso ' Poncho' Davalos is a Real Estate agent and Managing Director for The Agency Puerto Vallarta; he loves to give to the community, helps Sula Society, A Dogs New Life, and SPCA. Feel free to send him an e-mail at: Alfonso.Davalos@TheAgencyVallarta.com for more information.