This post is also available in:

Español
Charlie Huynh is driven to succeed. He is the epitome of an entrepreneur. At the young age of 34 he already had a career as a model, been a philanthropist for the LGBT+ community and successfully opened four restaurants.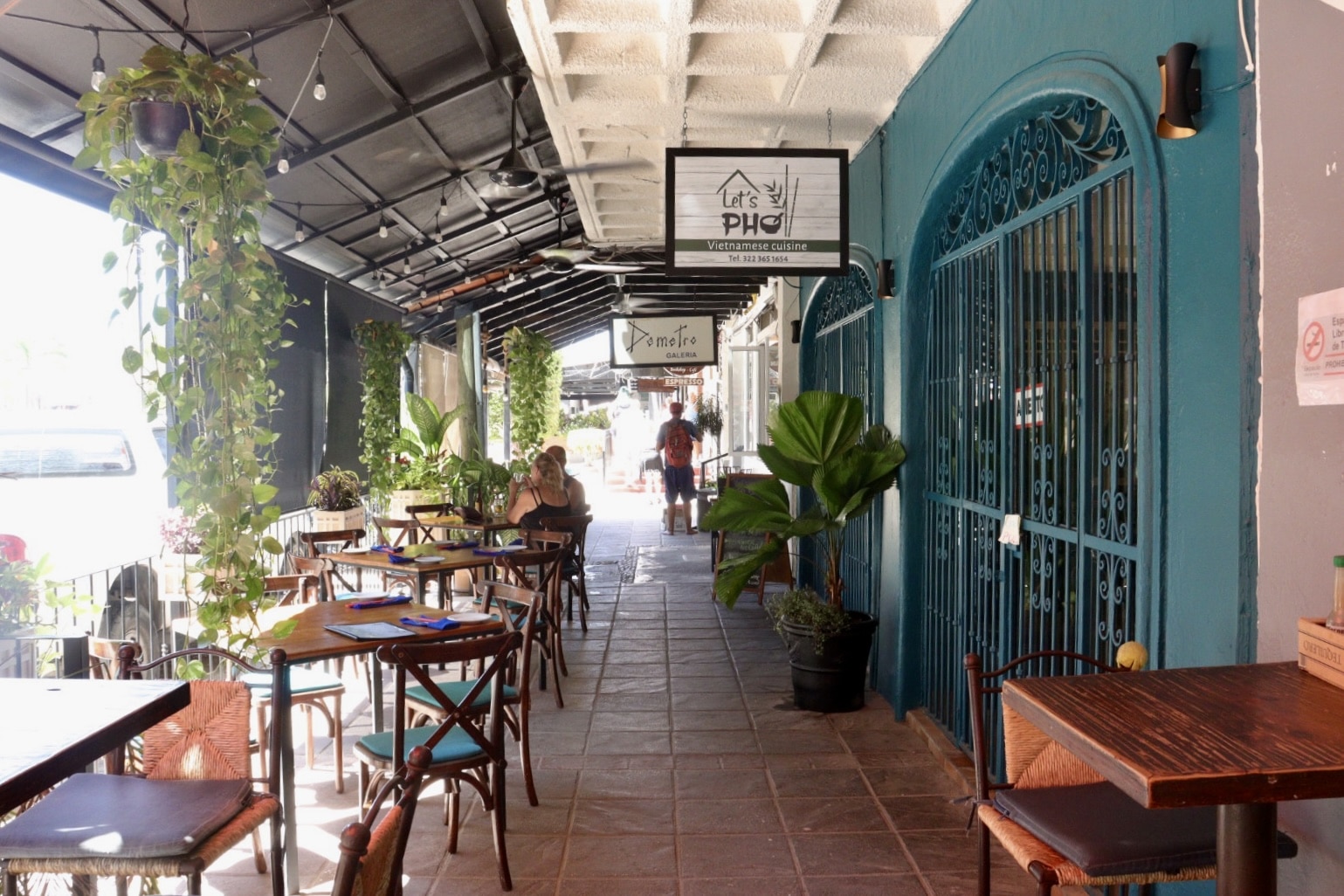 As a self-taught chef and an admitted college drop out, Huynh says he has a natural ability to see opportunities and take action, which is what brought him and his new restaurant, Let's Pho, to Puerto Vallarta.
Introducing a new cultural restaurant into a community isn't an easy task – especially in Puerto Vallarta, a haven for foodie lovers. Here you can find just about any type of food your heart desires. And while there are Asian restaurants here, none that focus strictly on Vietnamese food.
"I have been coming to Puerto Vallarta for more than 10 years," Huynh explained. "But when the pandemic hit, I suddenly had more free time on my hands and Puerto Vallarta was open for visitors. I visited often then and fell in love with the Zona Romantica area, the people and the community. Everyone here is so helpful and welcoming. It's amazing."
And he saw an opportunity. A former resident of Houston, Texas, Huynh has successfully opened three restaurants there and continues to operate two of them (they are in Pearland and Alvin, Texas, both suburbs of Houston). His passion for Vietnamese cuisine is a natural way for him to showcase his culture, and he thought, why not bring Let's Pho to Puerto Vallarta.
"I am proud to have an opportunity to introduce my culture in a city that doesn't have very many Vietnamese," he said. "Puerto Vallarta is such an open and welcoming place. I put word out that I was looking for a place to rent and everything fell into place."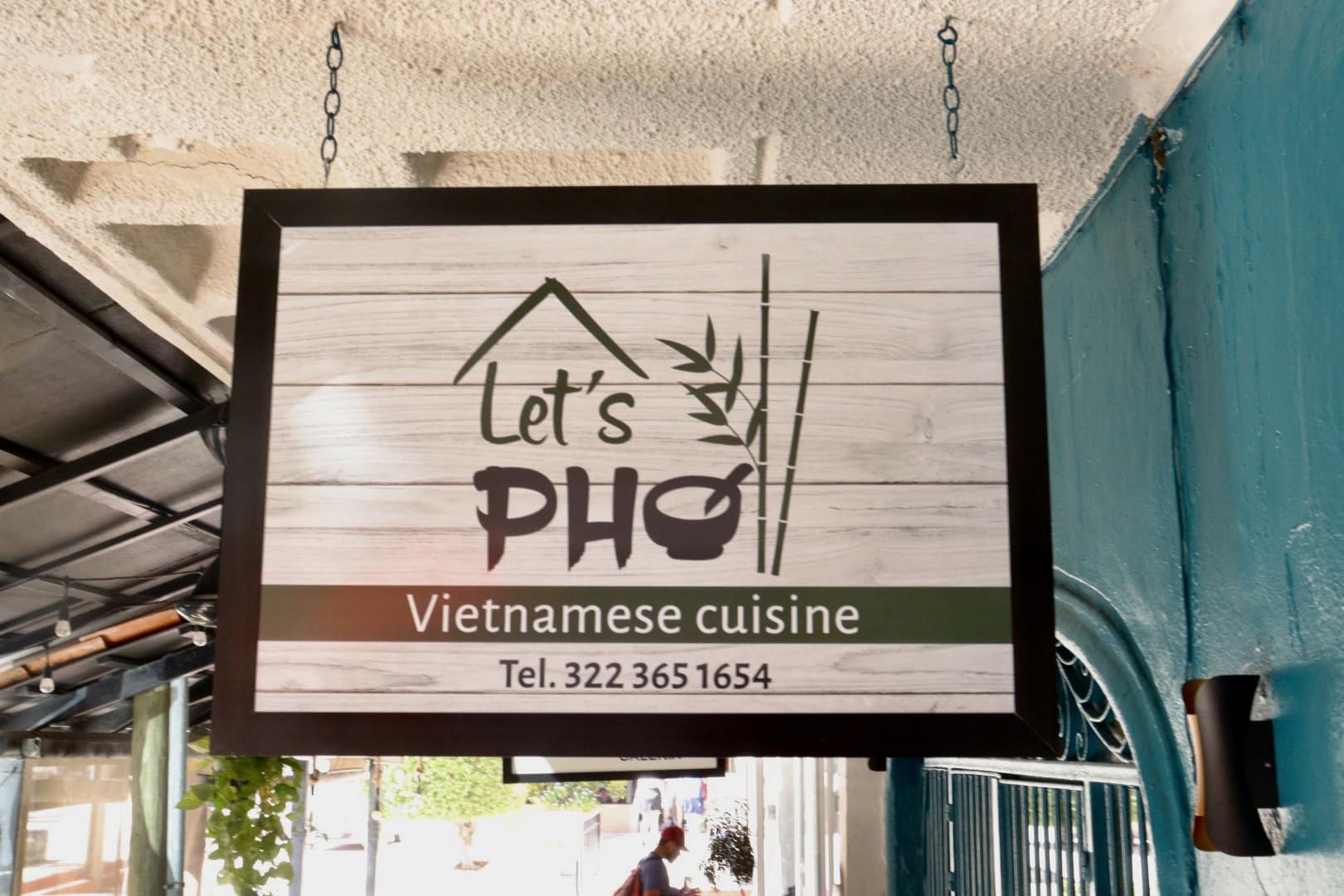 He knows the restaurant business intimately. He started his career as a waiter, learned how to cook at the early age of 13, and knew then that he has a passion for cooking.
He moved to Puerto Vallarta in August 2022, and maintains a long-distance relationship with his partner Kennedy Loftin. He says it's Kennedy who over the past three years, helps keep him balanced and opened up his eyes on how fortunate he is as an Asian-American gay man compared to others.
"Kennedy is the chief development officer with the Montrose Center in Houston, Texas," he explained. "His passion for helping people, and LGBTQ+ youth in particular, has shown me how important it is to get involved and give back. I plan on doing that here in Puerto Vallarta."
The Montrose Center is the cultural hub of Houston's LGBTQ community. Since 1978 it has grown to become home to dozens of LGBTQ-affirming social and civic organizations, provides healthcare services to the LGBTQ+ community, youth programs, a community center, and most recently started the Law Harrington Senior Living Center.
Chef Huynh has not had an easy life. He was born in Saigon, Vietnam and moved to Houston when he was 13-years-old. He was alone, separated from his family, living with host families. It wasn't until he was 18 that his family was able to join him in the USA. These five years alone forced him to grow and challenge him in ways that even he can't quite explain. He grew up facing discrimination in Vietnam and in the USA. In Vietnam because he was gay – in the USA because he was Asian and gay.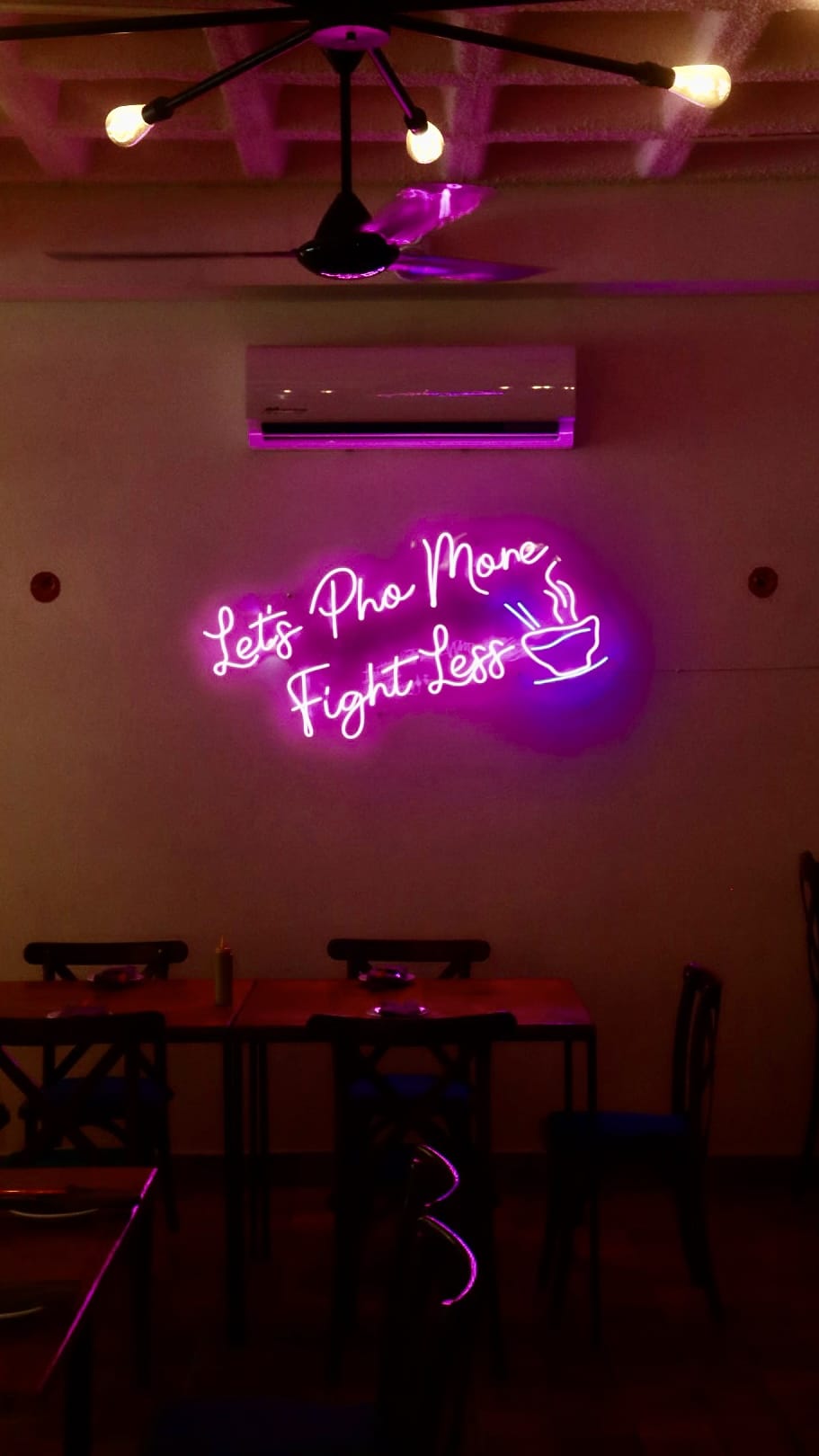 But the discrimination also challenged him to thrive on the negative comments. The ugly comments made him want to succeed and do more.
"In Elementary school I had classmates who mocked me. I didn't get invited to parties or get-togethers," he explained. "Vietnam is a third world country and gay people were looked upon as having a disease, and that it was contagious."
The move to the USA helped him embrace who he was, and he learned how to love the person he had become.
Fast forward to the present, where Chef Huynh excitedly talks about introducing Vietnamese food to locals and visitors in Puerto Vallarta.
He's got a full time staff of 13 – all locals – and he's searching for two more full time employees to help get him to full staffing. He highly suggests reservations, because he's currently short-staffed, he's mindful of how many people his staff can serve and he wants everyone to have a welcoming experience.
Huynh explained that Phở or pho is a Vietnamese soup dish consisting of broth, rice noodles, herbs, and meat. It is -he said – much like how Mexicans consider the taco – a staple in everyday life, a necessary food that is considered Vietnam's national dish. It's eaten for breakfast, lunch or dinner.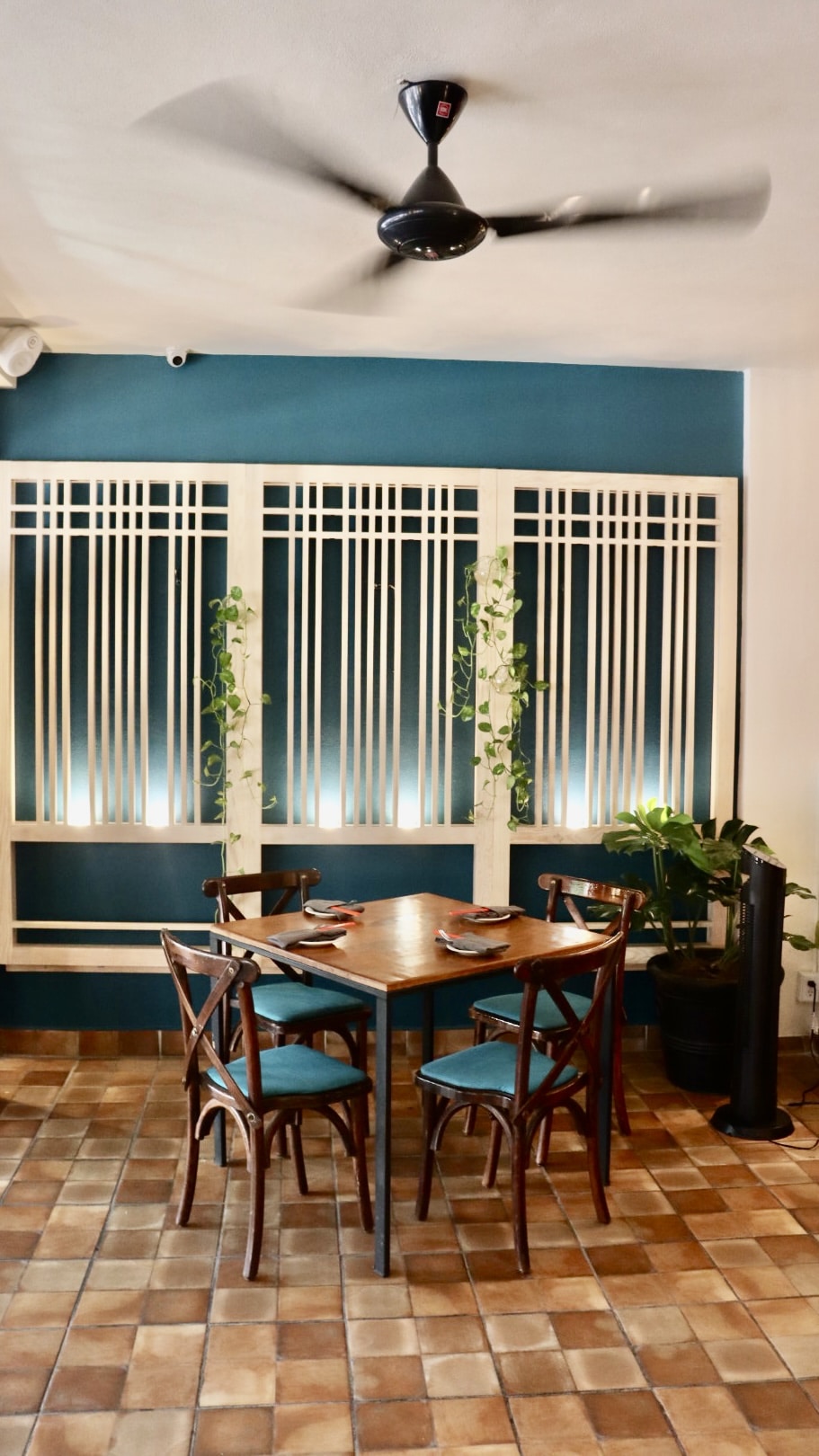 In addition to Pho, you'll find some interesting dishes on the menu – Tamarind wings, Rock and Roll Beef (Bo Luc Lac, which is Filet mignon tossed in garlic and butter), garlic butter wings, homemade carrot cake, and even a Guava cheese cake made from scratch
"We have everything you will find at a regular Pho place, and more," Huynh said. "Explore our menu or ask your server for recommendations. And also don't forget to try our Vietnamese café shipped in from Vietnam."
The Vietnamese Coffee (often referred to as Ca Phe Sua Da in the local language) is a specialty that Huynh is proud of. It's made from a coffee bean known as robusta and served over ice. It is, as he describes it, "very strong" but balanced with sweetened condensed milk. It's a bold but very smooth brew of coffee.
You'll find Let's Pho PV located across the street from Lazaro Cardenas Park, and in the former Poblanos Cucina Mexicana restaurant.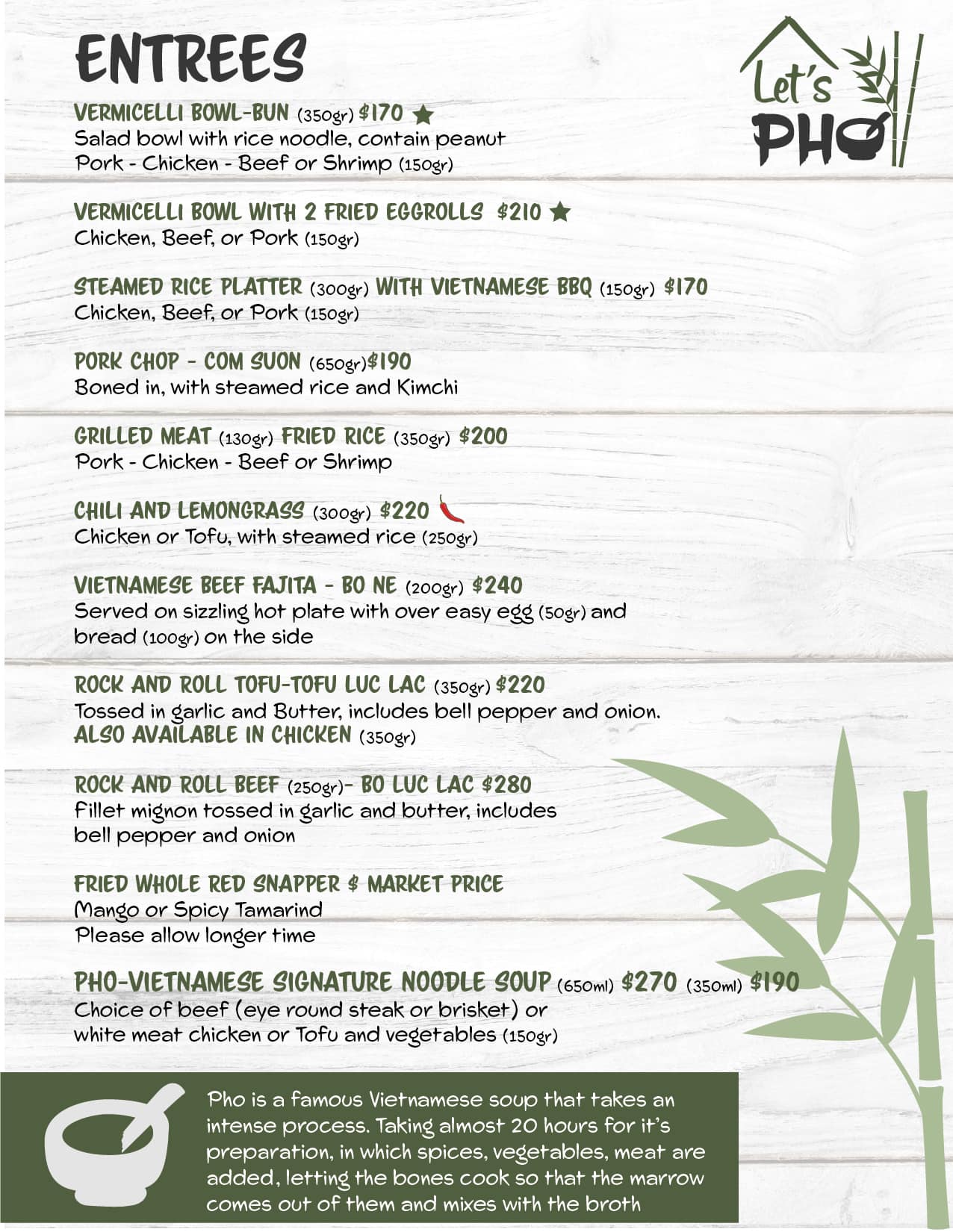 Contact Info:
Let's Pho PV
Open Tuesday to Sunday (closed Monday)
9 a.m. to 10 p.m.
Lazaro Cardenes 179, Puerto Vallarta, Mexico
https://www.facebook.com/profile.php?id=100086283790316
322 365 1654
Related Story: