This post is also available in: Español
This story is from our 2022 Gastro Guide
In Puerto Vallarta there are always new things to do and new restaurants to try. New places are constantly being inaugurated in the quest to offer different experiences. It's one of the reasons this has continued to position Puerto Vallarta and its gastronomy as one of the best and most demanded in Mexico.
Here we offer these incredible new restaurants that you should not miss for their excellent cuisine, novelty and originality.
El Bodegón de Pastas
One of the new and arguably hidden spots in PV since it is not in an area with many restaurants is El Bodegón de Pastas, a delicious discovery and a great new spot in Vallarta.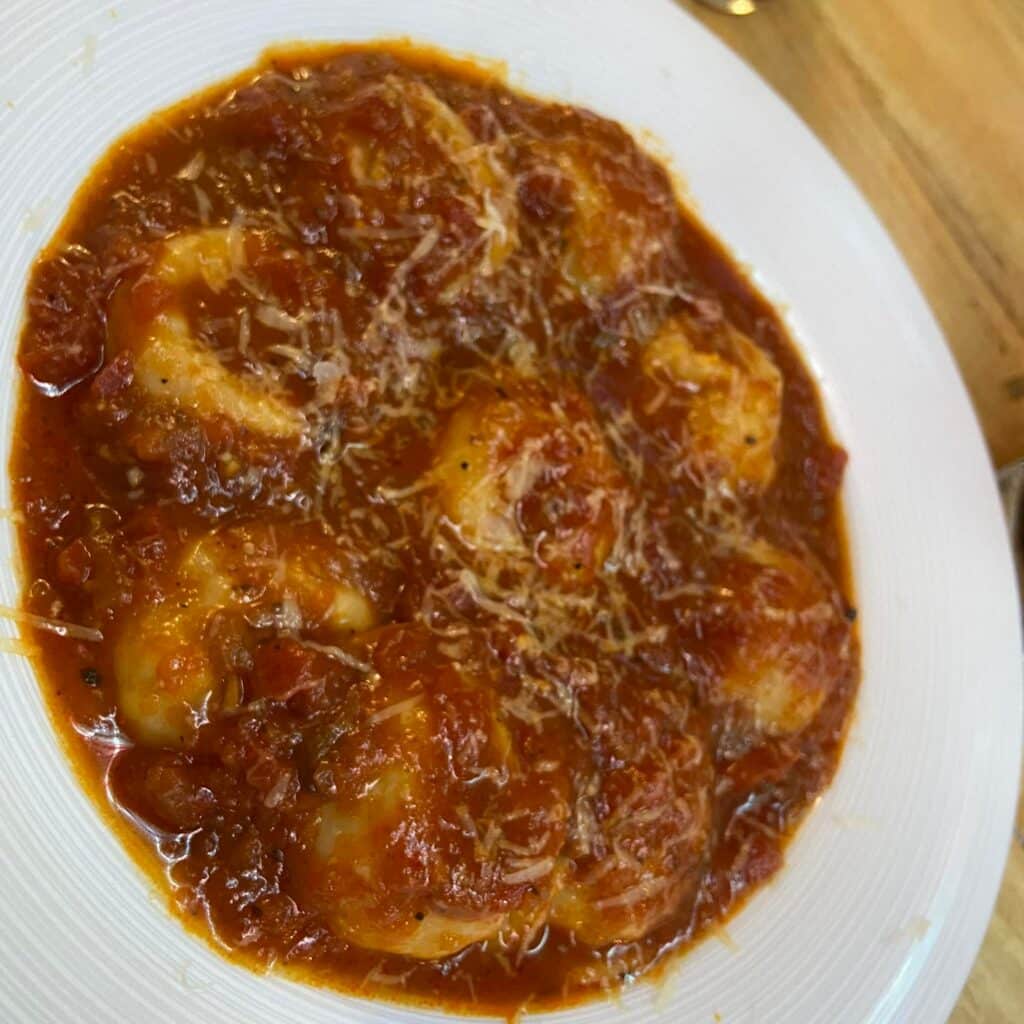 El Bodegón offers Italian-Argentinian food. Its Chef and owner Alejandro Mancini makes everything: breads, empanadas, pastas and desserts, and his partner and co-owner, Bruno LeeMon provides a welcoming environment.
We recommend the Argentinian Empanadas of beef, corn or chicken with mushrooms as a starter. For pasta, the Sorrentinos (pasta from Argentina) prepared with ham, mozzarella and basil will be a pleasant discovery and the Ravioli with chicken and mushrooms. The Neapolitan Milanesa with potatoes is crazy, be sure to try it and for dessert, try the flan de dulce de leche.
It is a very small but cozy place. It only has a few tables but it is worth waiting (or get it to go). Because of its growing popularity and limited space, you may want to try and make a reservation. Give it a try, we are sure you will come back!
Libertad 330, Centro
Juicy Drags
A relaxed space full of good energy and delicious food. Located in the famous Zona Romantica, Juicy Drags has managed to conquer the hearts of locals and tourists.
Offering breakfast all day, you'll find that these breakfasts are a true delight – our favorites: the Enfrijoladas and the Waffles.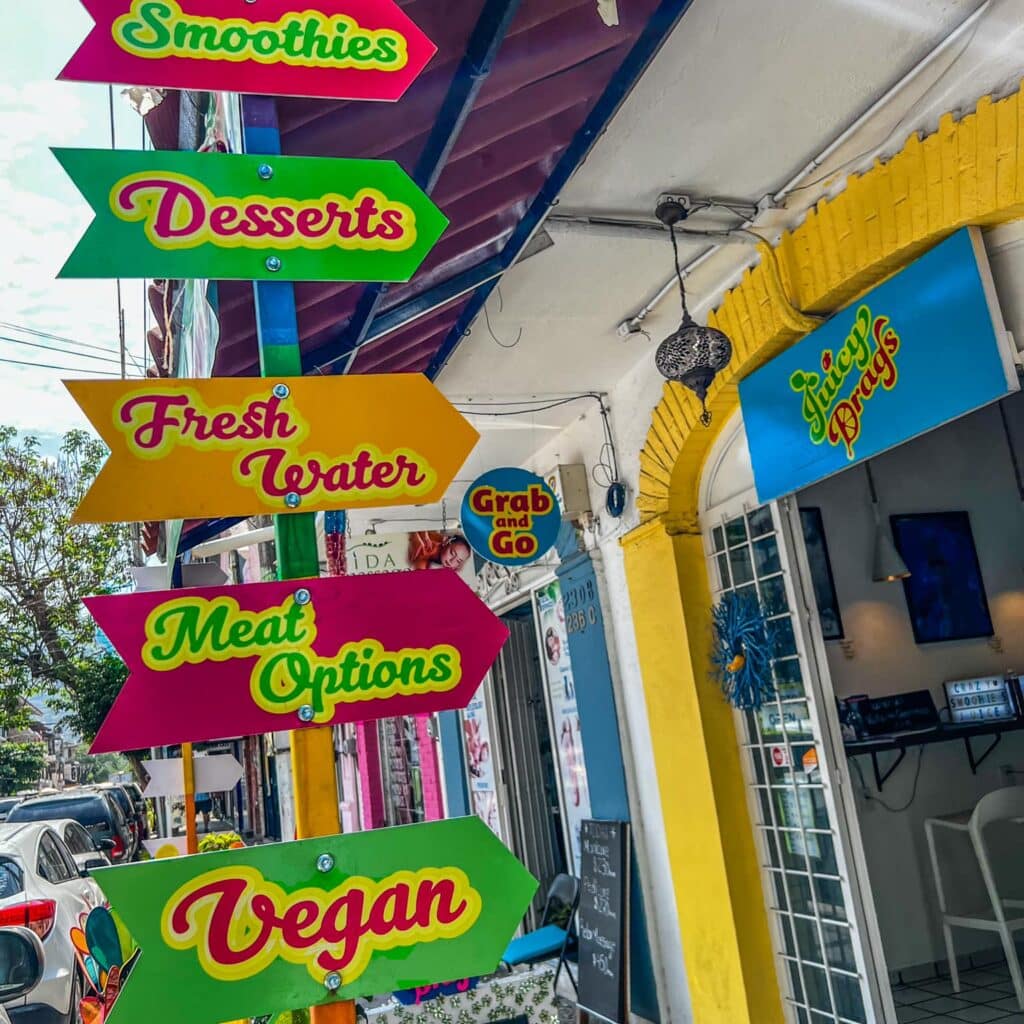 They also have a variety of Turkish food such as Hummus and Kebabs Skewers.
Other options on their menu are the Tuna Bowl, spinach and feta cheese empanadas and vegetarian meatballs. Everything is made with fresh products always with a touch of color and fun.
Their smoothies are an explosion of flavor and textures that you won't want to miss.They have a variety of drinks like aguas frescas and fruit drinks, they prepare exotic combinations of fruit, funniest and craziest Avocado Smoothies combinations: Avocado, Apple, Banana, and the Coconut Milk & Ginger, Marzipan & BlueBerry Smoothie, this is a Mexican exotic super delicious flavor of peanut butter with hints of vanilla and blueberry.
It's an adventure to try each Juicy Drags creation! It's sure to become one of your favorite places.
Lazaro Cardenas 236B, Emiliano Zapata
Daiquiri Dick's on the beach
Daiquiri Dick's on the beach has been an incredible part of the Puerta Vallarta Romantic Zone for 50 years. It was first established by original owners John Csajko and Frederick (DICK) Simmonds.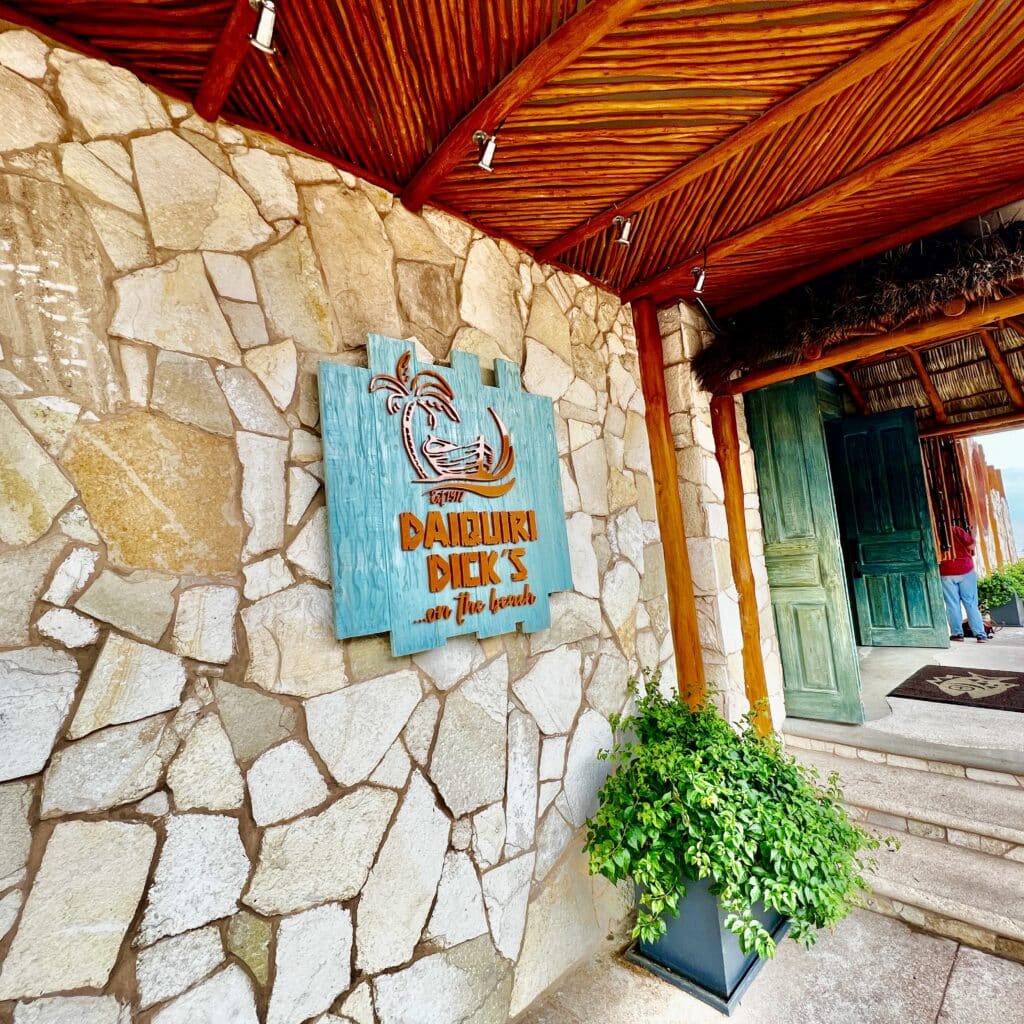 Now it's been reinvented thanks to the vision of Los Angeles Restaurateur/Caterers Chris Diamond and Chef Wayne Elias. Together with the experience of the Creative Director Javier Jiménez and Chef Martín González.
Open from 9 a.m. to Midnight, it offers brunch, lunch and dinner. Brunch has some amazing items on it, including a carrot cake french toast, covered with fresh strawberries, and a cream cheese maple sauce. Dinner includes some amazing fresh catch fish options, and a mouth watering black pepper filet mignon.
This new incarnation of Daiquiri Dick's on the beach promises to continue its long and stellar tradition on the shores of Playa Los Muertos.
Olas Altas 314, Emiliano Zapata