This post is also available in:

Español
If you're looking for a safe outdoor place to let it all hang out, boutique hotel Casa Cupula may have an event that is of interest.
Held each Saturday from 3 to 7 p.m. (rain or shine), Jason Dottley's Naked Pool Party welcomes anyone, with swimsuit's being optional. Dottley is an actor that starred in the Sordid Lives: Series and a top 40 Billboard singer.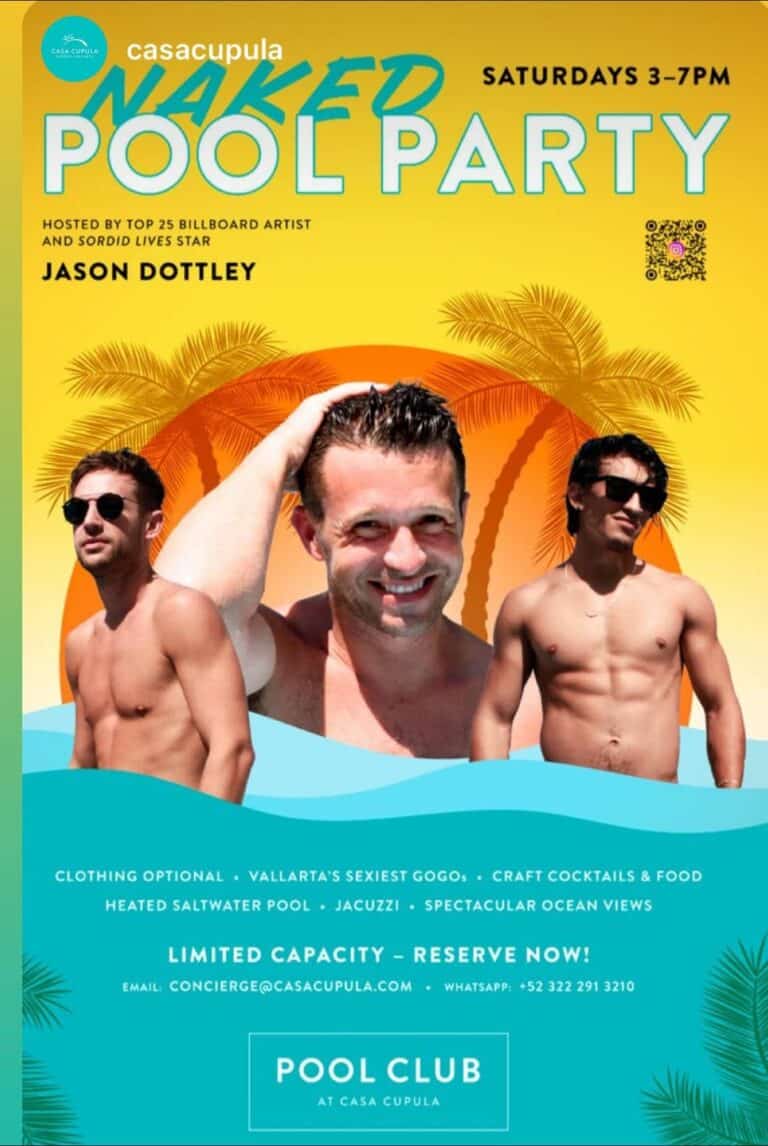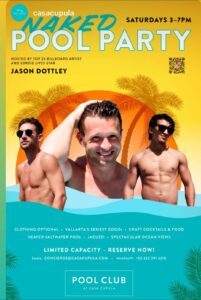 Dottley has recently been joined by singer Louis Whitaker, who is a U.S. expat living in Puerto Vallarta. Whitaker received his BFA in musical theatre from Missouri State University and has performed all across the US. He has shows at Incanto, Act2PV, Garbo Bar, Casa Karma, and many others.  Various guest DJs also perform at the event.
Cost of the event is $350 pesos, which includes gogo dancers. Drink and food service is available. Reservations can be made via Whatsapp +52 322 291 3210 or by email concierge@casacupula.com.  The price may differ if its around a holiday. A welcome drink is included in the $350 pesos.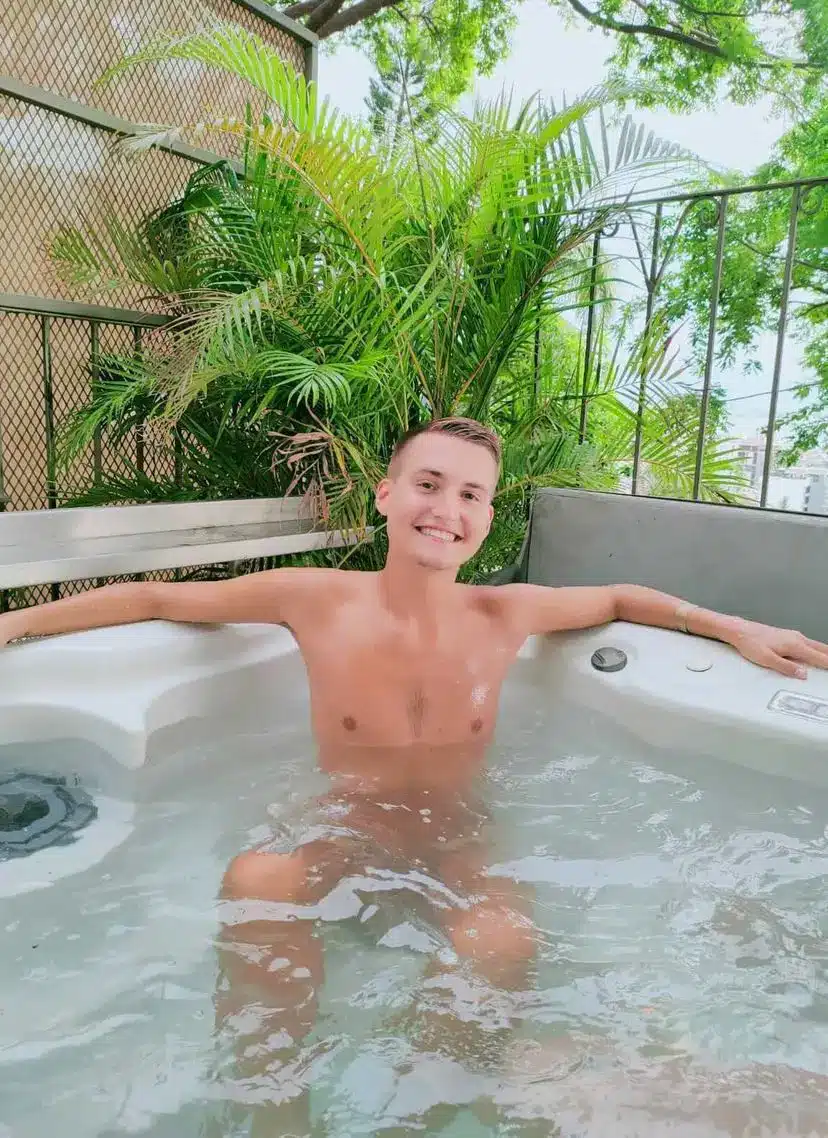 Whitaker said the event is body-positive, "where we believe everybody is beautiful."
"About fifty percent of the patrons are clothed," he said. "However you are comfortable makes us happy!"
Whitaker performs nude, and sings songs throughout the party.
"I sing songs throughout the party. I've been labeled the "Broadway Baby" in town so I usually sing some sexy showtunes like Big Spender, Cabaret, Diamonds are a Girls Best Friend, and many others," He said. "It's a fun show where I get to really engage with everyone there."
The host of the event is the fabulous Jason Dottley who created the event last year to encourage body positivity and have an inclusive place for gays to gather.
Please note that while this is a clothing optional event, it is not a sex party. Just an event where you can shed your clothes, enjoy the pool and the entertainment.