Esta publicación también está disponible en:

Español
Joint Coworking Hotel has survived a pandemic, hurricane, flooding, an earthquake, and more, and since it opened in 2021, it's added new services and expanded some of it's initial concepts.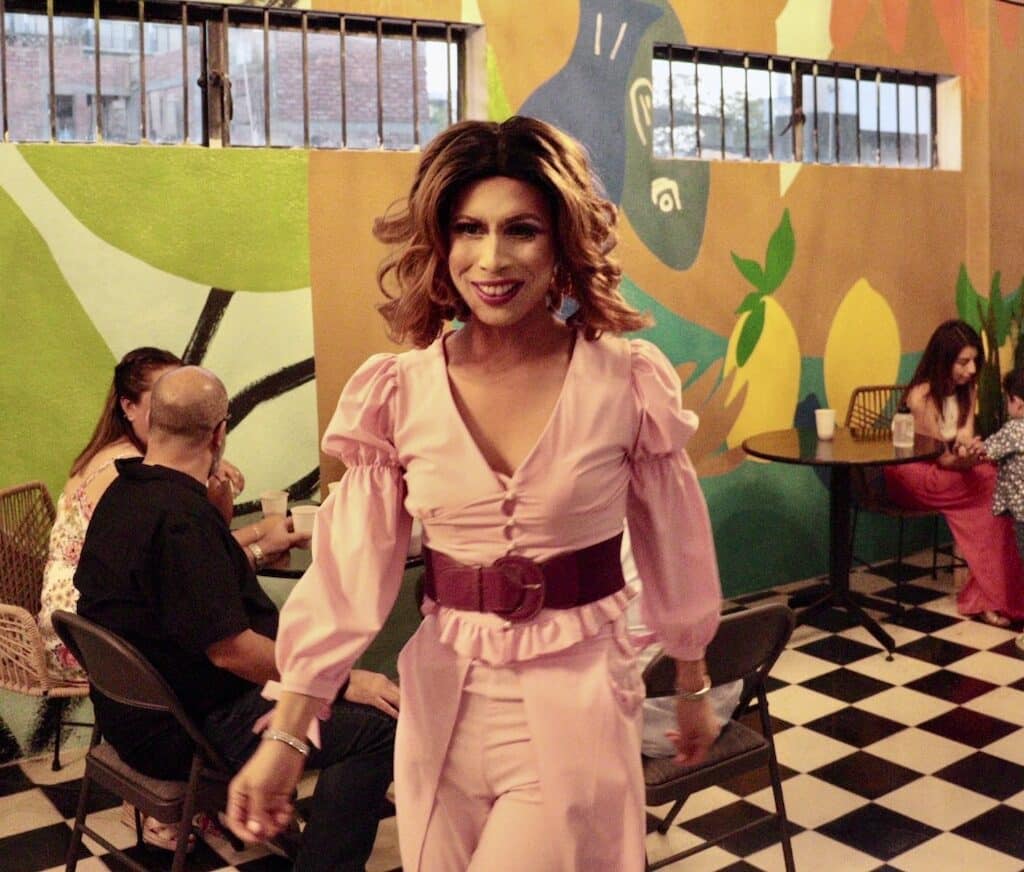 On Feb. 25 the hotel and co-work/event space held it's second anniversary as a fund raiser for the ROPMPE festival, an art festival to be held in March this year and led all by local female visual artists. A Silent art auction was held and featured the works of:
Sharo García: www.instagram.com/artsharo/
Alondra Muca: www.instagram.com/alondramuca/
Gabriela Larromana: www.instagram.com/palmariummx/
Ben Toledo: www.ben.studio/
Gidi Art: www.instagram.com/gidi.art
Leo Tejeda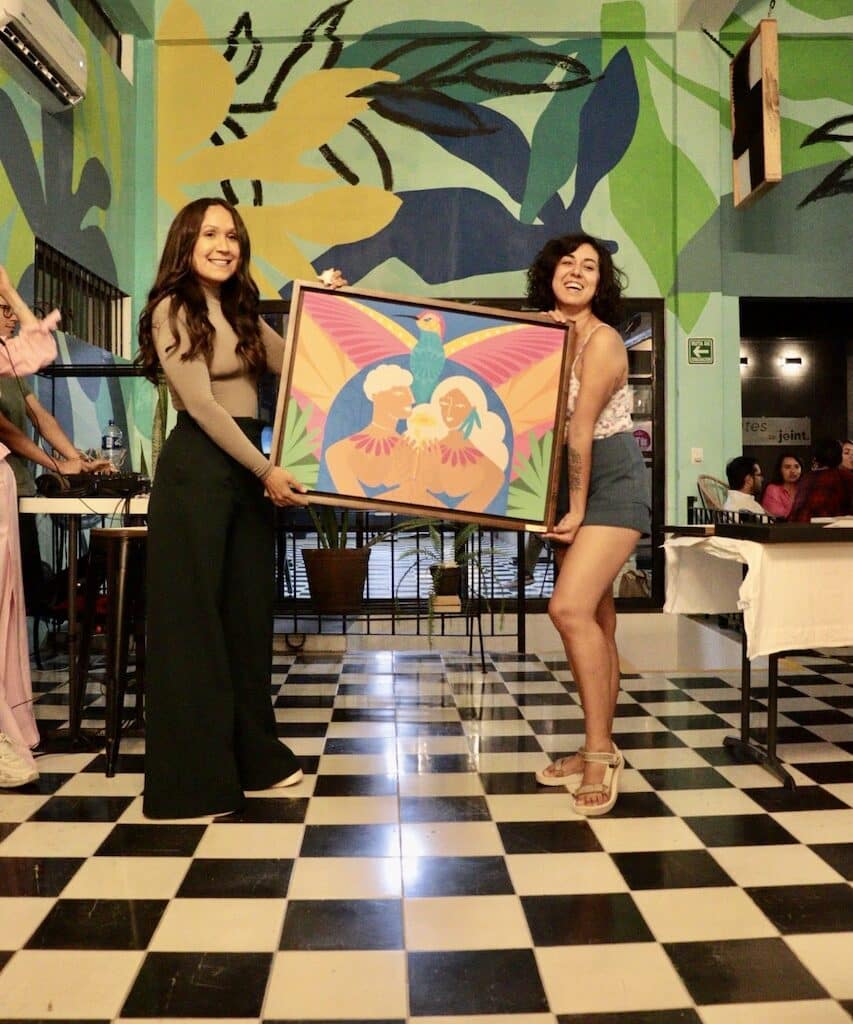 Wine was provided by La Bodega de Tony Store & Wine Bar, and a percentage of sales from the bar also benefited the ROMPE Art Festival. Canapes was provided by by Izumi Fonseca, the house chef at Joint Coworking Hotel.
Participants also had the opportunity to purchase a $50 pesos ticket and participate in a raffle with a variety of prizes such as city tours, massages, hair-styling services and discount coupons for local businesses.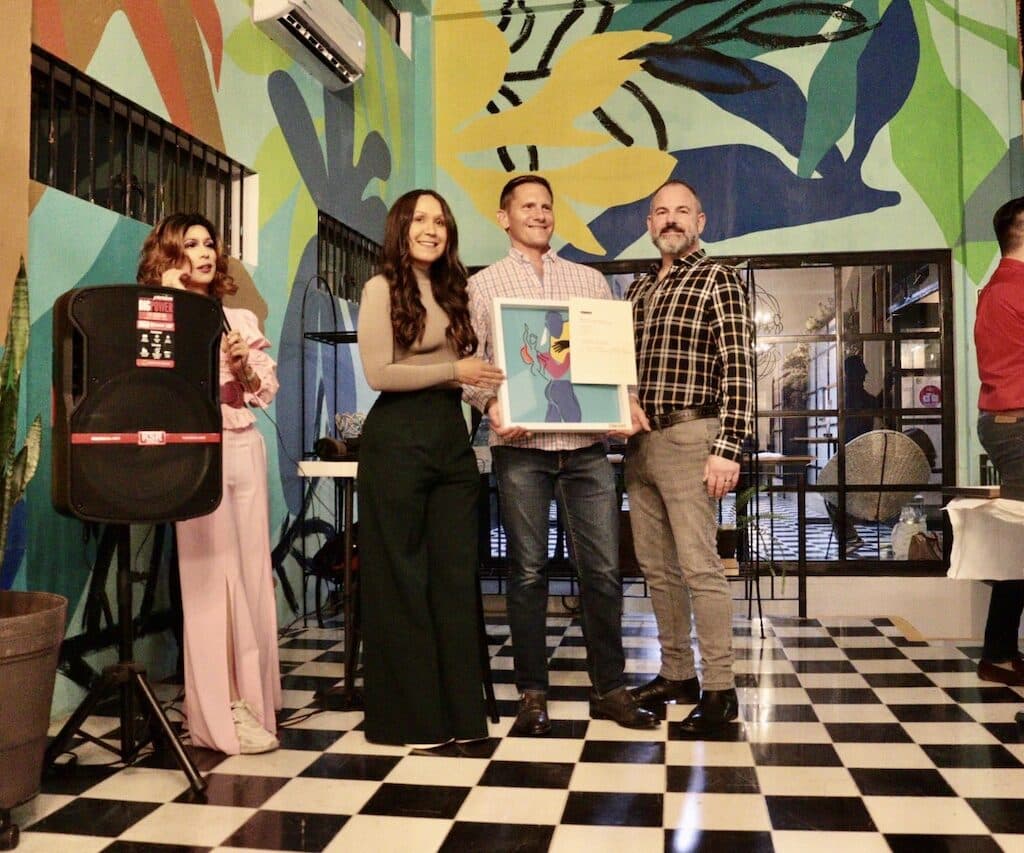 The hotel (which was originally called Hotel Cuales PV but later changed its name to Joint Cowork Hotel), which was originally the home of La Surtidora del Puente, the second branch of the first department store in the city and LANS' elder sister (LANS stands for La Nueva Surtidora or "The New Surtidora"). Here, you could find the latest trends for clothes, footwear, furniture, and home items in the 60s, 70s, 80s and 90s.
Information to Know:
Insurgentes 108, Emiliano Zapata, Puerto Vallarta
https://jointcowork.mx/
Instagram: jointcowork
Facebook: https://www.facebook.com/jointcowork
cualespv@gmail.com
Related: