Esta publicación también está disponible en:

Español
Michael Tolleson Robles, a gay autistic savant artist, author and advocate, has brought his talents to Puerto Vallarta and opened a new art gallery, Galeria Robles.
Galeria Robles, located in the ArtWalk circuit on one of the main streets downtown, Juarez 400, is the second art gallery that Robles has opened. His first Galeria Robles can be found in Merida, Yucatan Mexico.
Robles is half Mexican and half American. He's been a part of Puerto Vallarta for just over a year, and while he has no formal art training, he's created more than 1,500 paintings that have been inspired by Aspergers Syndrome.
Michael was in his mid-fifties when he became aware that he fell on the Autism Spectrum. In 2015, at the age of 58, he was formally diagnosed with Asperger and that is where his adventure into the art world began.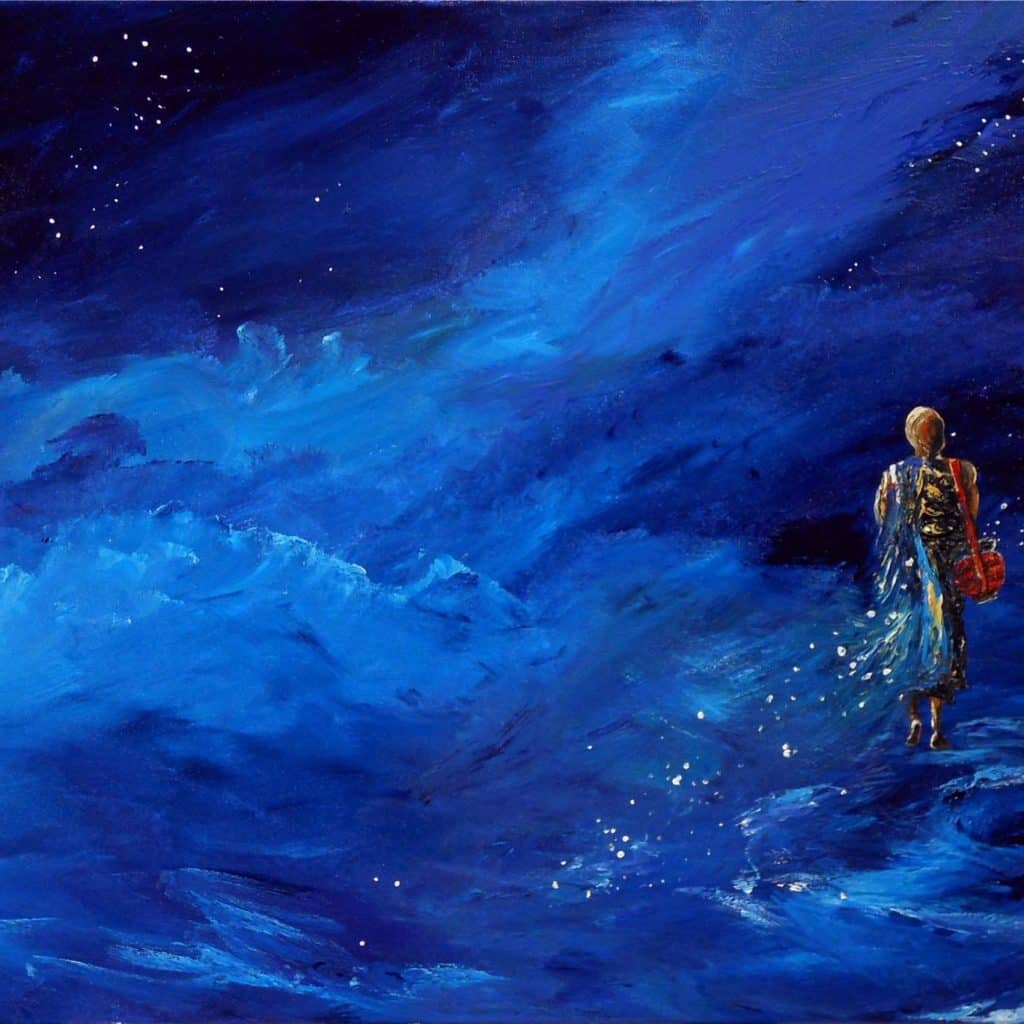 To create his prolific artwork, Michael relies on his Asperger's mind. He has been painting for nine years. Regardless of their size, the paintings are usually finished in less than 120 minutes. Michael does not take credit for his work, he firmly believes that the autism wise man is actually the artist who creates the paintings.
Micheal is an openly gay man who came out at the age of 15. He grew up and discovered his sexuality in New York, where he had the opportunity to experiment with many boys. It was also in New York that he began a complicated period with alcohol, drugs and lots of sex.
Michael knew from a young age that his condition was different, not just being a gay man, but he felt that something else was different from the rest but he didn't know exactly what it was.
"At that time it was difficult to detect my condition of Autism, so I was imitating what others did in the gay environment to fit in. It was a tough time," says Michael.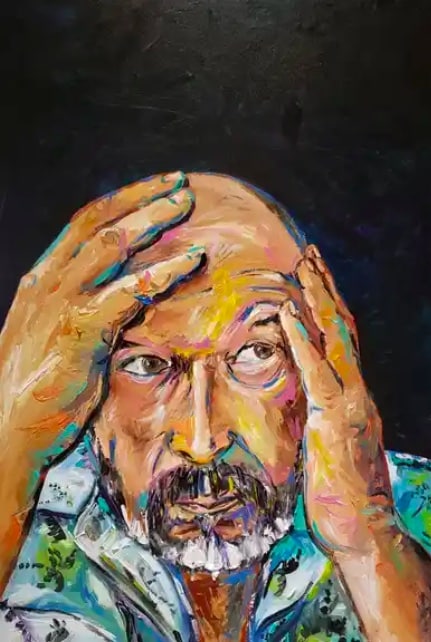 Eventually Michael ended up moving again, settling in Seattle where he started trying to have more serious relationships – but those didn't work out – his Autism wouldn't allow him to relate normally, of course, he didn't know what was going on.
It's not unusual for those with an Autism Syndrome like Michael to "think outside the box" and that is why many of them are sexually fluid, particularly women.
"When a person with autism falls in love, they fall in love with that person's soul," says Michael. "It can be with a female body or a male body, it doesn't matter. Really, the bodies are secondary."
Ten years ago he met his husband, Jack Carl Anderson, a Seattle painter. It was through him that he got to know painting. They left the U.S. mainly because of Trump's politics and found in Mexico a safe place to develop their life and their art. Interestingly, his husband is also an autistic person and like Michael, had no clue of his condition.
They both went to a psychiatrist and he was able to diagnose them with Aspergers.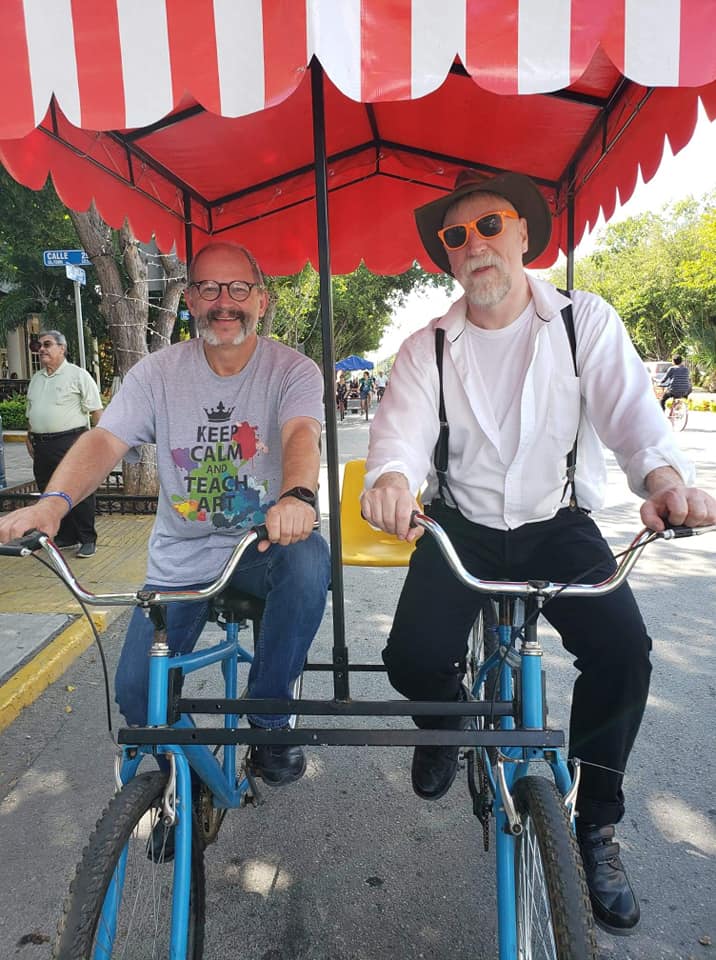 Due to his autistic condition Michael is not very sociable. Because of his condition he has to deal with different aspects of everyday life that someone without Autism may not even think about. This is called 'Century Issues', i.e. when normality is not the same for someone else, and it affects his life every day. These can be smells, tastes or even light, it depends on the person with autism and the condition.
In Michael's case he cannot have 'normal' contact with water.
"All contact with water hurts me whether it's in the shower, a pool or the sea. The sensation is like feeling knives in my skin," he said. "But for me that's normal, and understanding that people don't feel the same, it was a revelation for me."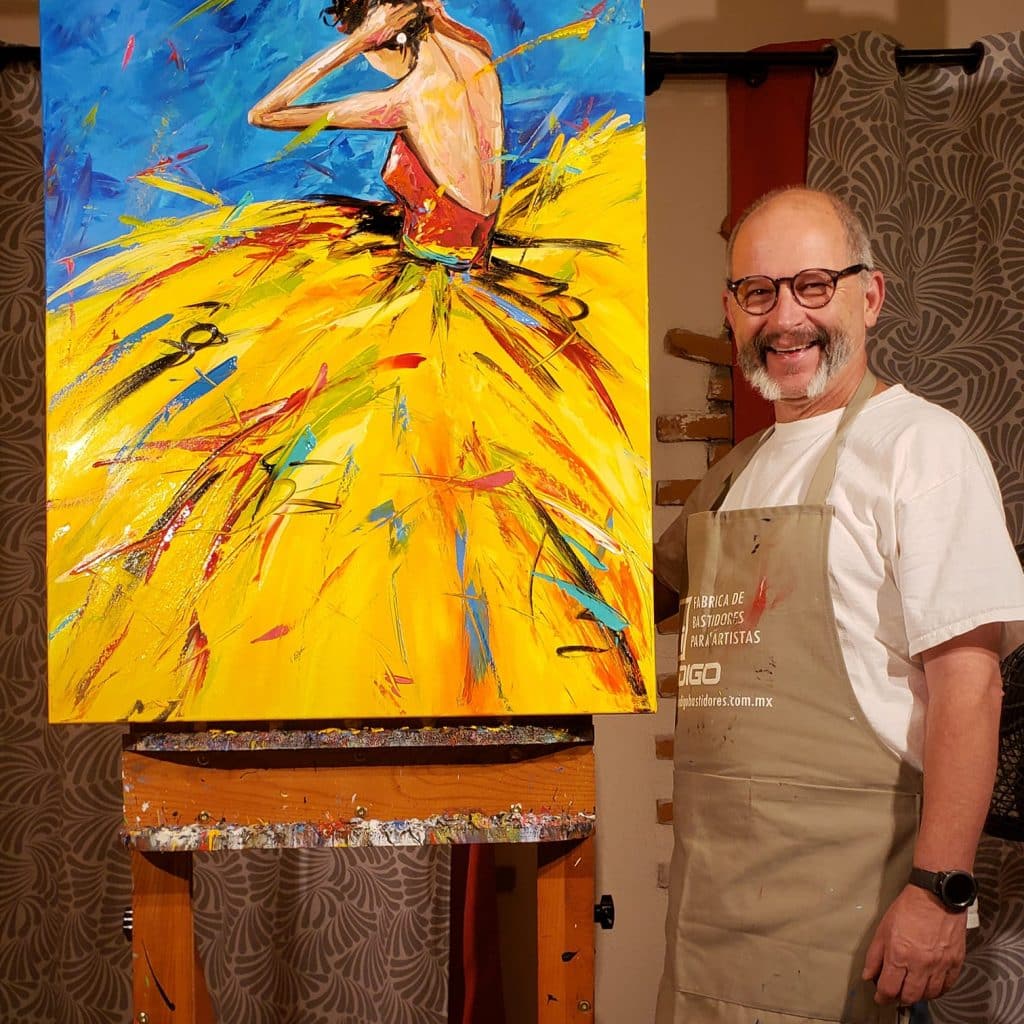 In 2014 Michael received world first place in visual arts at the "ANCA Naturally Autistic Awards" in Scotland and in 2015 he appeared and painted live at the Nokia Center in Los Angeles during the "Temple Grandin and Friends" event, demonstrating the gifts that autism brings through him. He tries to do it often at conferences and benefits for autism.
Michael is currently writing a memoir of his life, and an advice book on relationships between autism as well as continuing his global speaking/painting engagements. At the same time, he is finishing the details of his restaurant that is in the same building as the Gallery. It's opening will be announced soon.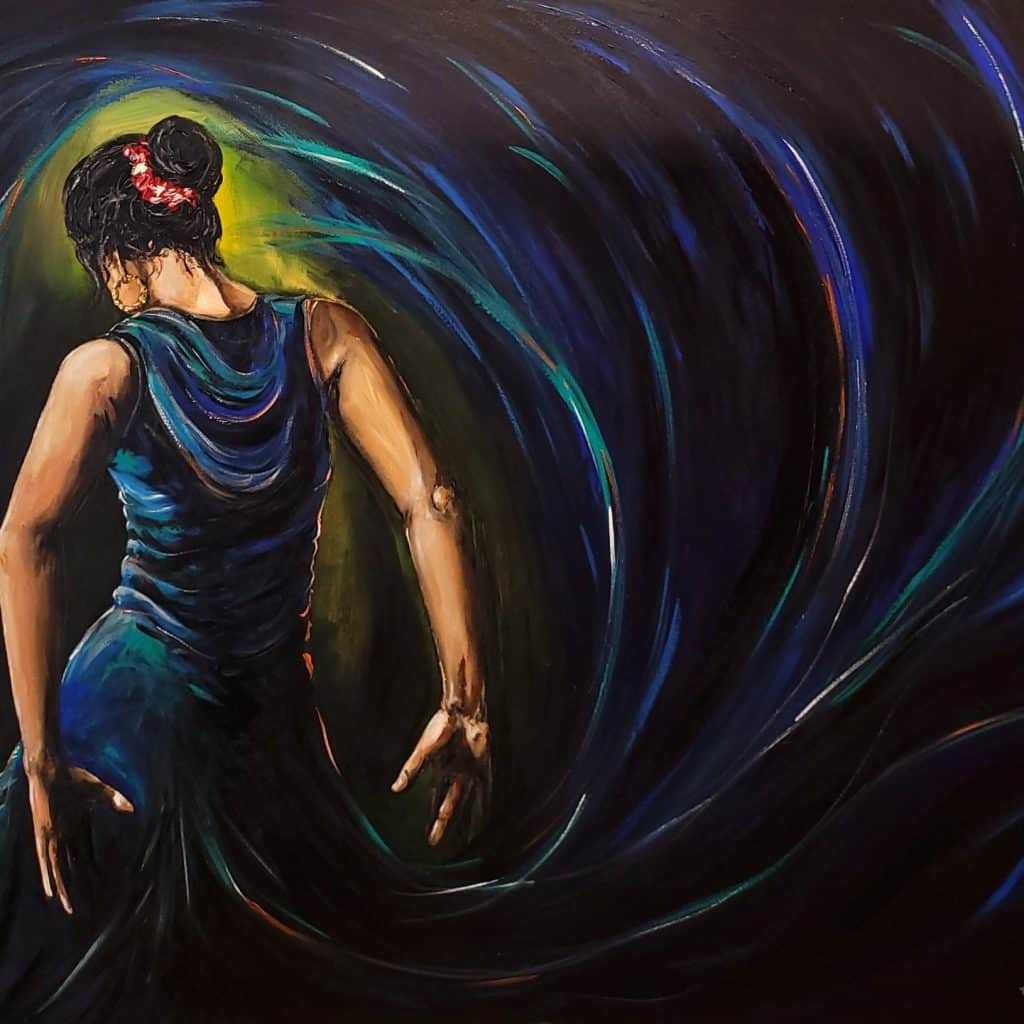 Michael's aim with his gallery and his art in Puerto Vallarta is to support and help different associations for children and people with Autism, as well as to be a spokesman with his experience so that people understand more about the condition of people with autism and parents know how to treat autistic children.
"We have to learn to accept and love our children as they are, gay, autistic, transgender, and make them feel proud of who they are," he said.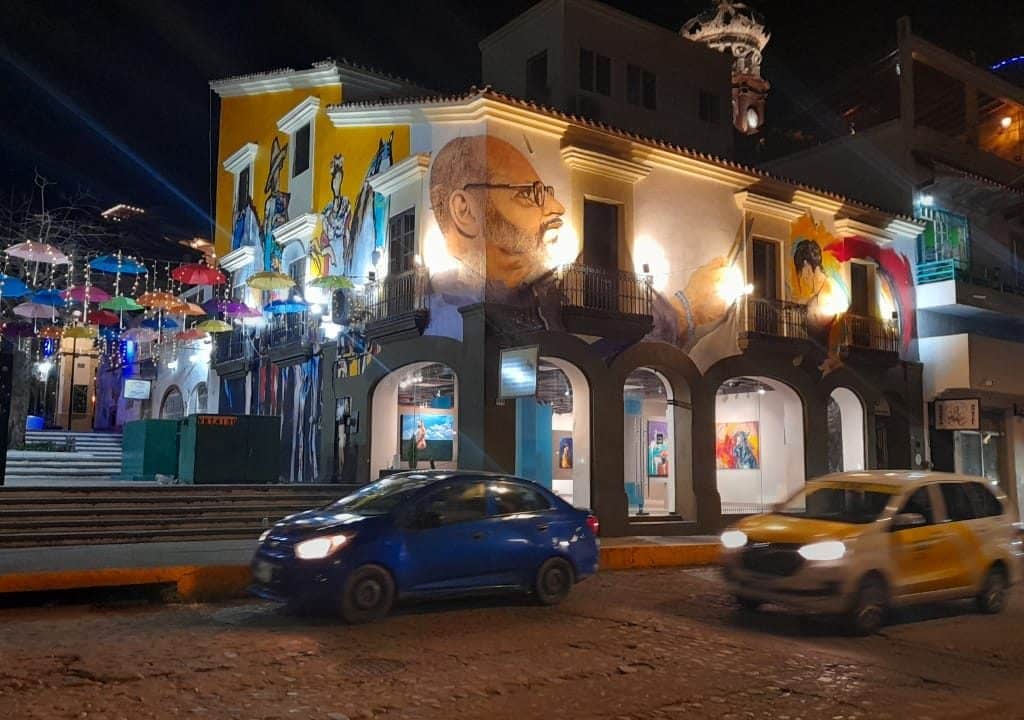 Michael's artworks are collected and searched all over the world. Give yourself the opportunity to see his art at Galería Robles and if you are lucky, meet this magnificent artist and human being.