This post is also available in: Español
A spatula, salty sea water, and his imagination are the humble tools Francisco Calvillo uses to create unbelievable works of art out of sand.
It's a passion that he's been able to follow for more than 12 years. A passion that was lit from a moment in time, when Calvillo met Jose Luis Gonzales, a Venezuelan sculptor, who was exhibiting his sand sculptures on the Malecon and was immediately impressed by his creations.
"That was what completely changed the meaning of my life and gave it a whole new twist," Calvillo explains.
Calvillo is a plastic artist originally from Guadalajara, and he often create sand sculptures first and may later transform those works into art made with other materials.
"The first time I made a sand sculpture it was a catharsis, I had no notion of time, I just let myself go", says Calvillo.
Francisco finished his art degree in Guadalajara and initially he and his family thought that being a painter would be his vocation. But that changed when Francisco came across the sand sculptures in Vallarta and immediately knew that this was what he wanted to dedicate himself to forever.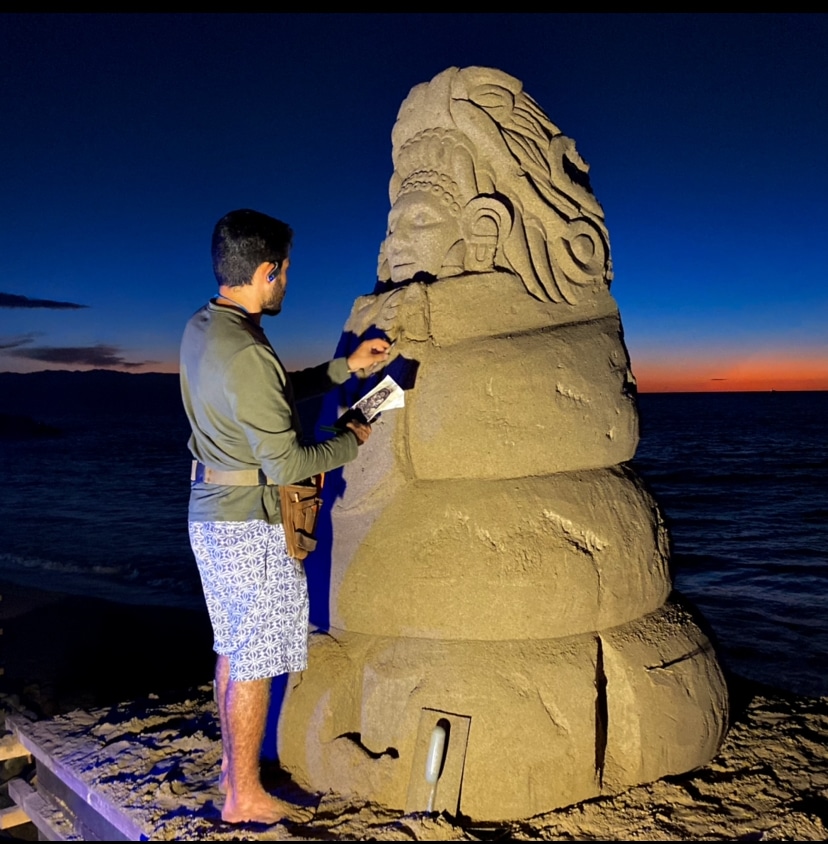 The creation of a sand sculpture begins in Francisco's studio, he develops the idea with pencil and paper, then he makes the model with plasticine or sometimes he prints a photograph of what he wants to work on and then he begins to shape it. All his work is very spontaneous and he lets the intention guide him.
Francisco's sculptures are characterized by his work with the female figure, the human nude and abstract art.
His work has given him national and international recognition and he has not only worked in the Malecon of Puerto Vallarta, which could be said to be the home of his sculptures and the place where he was born, but also in other parts of Mexico such as Puebla and Cancun, as well as in other countries such as Canada where he recently participated in a sculpture reality show that will soon be premiered.
"I love to see people's reactions when they see my sculptures, being able to create positive emotions in society is what I always take with pleasure when I finish one," says Calvillo.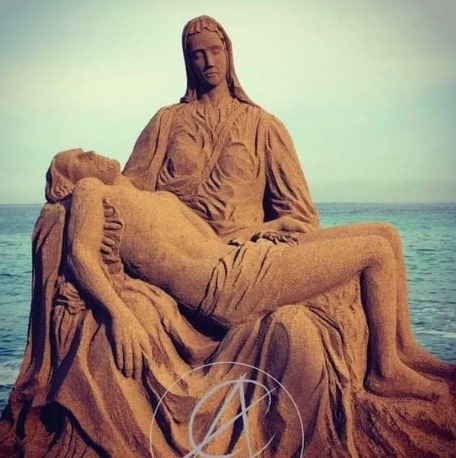 Among Francisco's plans is to experiment with other techniques for his sculptures and of course to continue beautifying Vallarta and its Malecon with his incredible sand creations that have such an impact on us.
Follow him on his social networks
Instagram: @artecalvillo