This post is also available in:

Español
The Puerto Vallarta Tourism Trust has announced that the FMM form used by all international visitors who arrive at the Puerto Vallarta Airport, was being eliminated by the National Migration Institute (INM).
The elimination of the form will benefit all international tourists, reducing the time of entry, preventing a procedure that used up considerable time for visitors from other countries.
The National Migration Institute (INM) has been testing the elimination of the FMM for a few months, and instead scanning the passports of the visitors and writing in the number of days they could stay in their passport. Currently, NMI said, the new format allows the average visitor to pass through immigration in about 10 minutes. The format is still ONLY in use at selected airports in Mexico, and not all airports have eliminated the use of the FMM.
Currently, the Puerto Vallarta International Airport has around 20 migration agents and 14 filters, which speeds up the process with this new format implemented in the air terminal.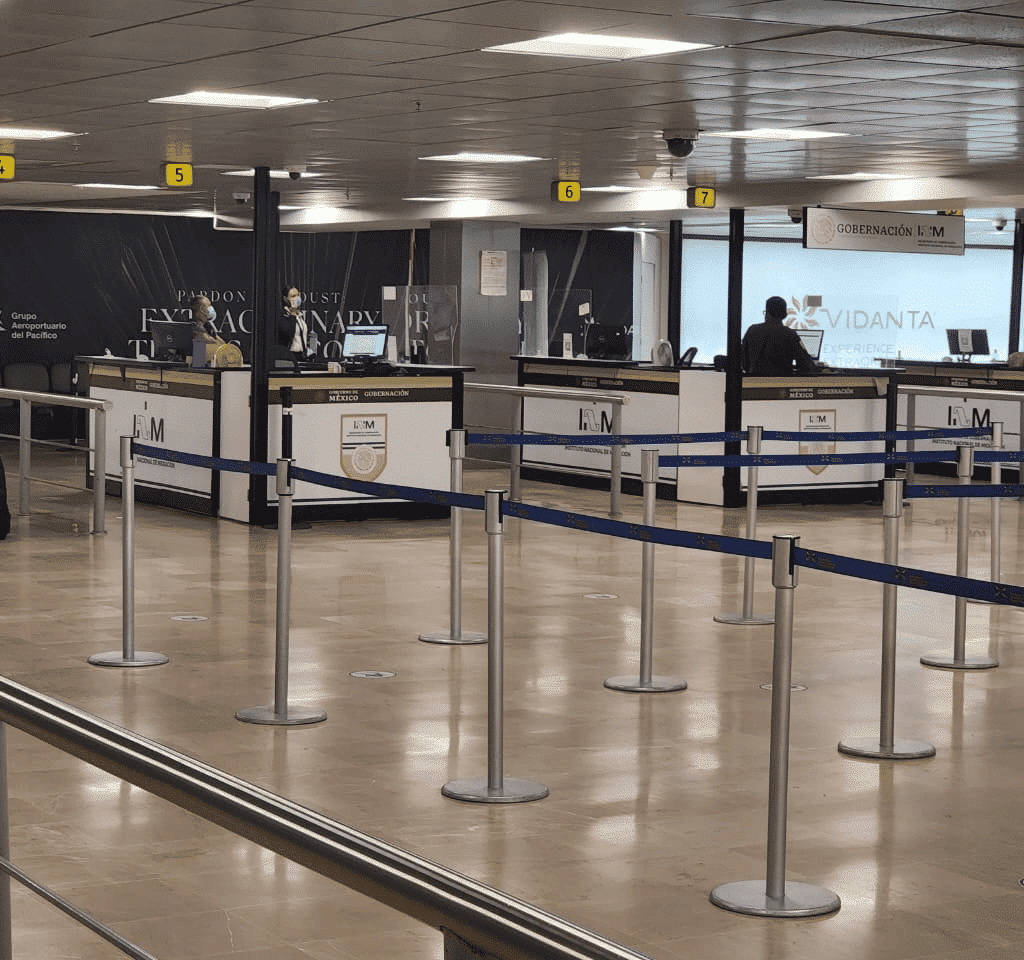 So far in 2022, Puerto Vallarta has received an average of 1 million 106 thousand 550 passengers from international markets, which speaks about the good dynamism in the arrival of travelers from other countries, and the importance of generating strategies that speed up their arrival. entrance to the destination.
The International Airport of Puerto Vallarta, of the Grupo Aeroportuario del Pacífico (GAP), has established itself as one of the air terminals with the greatest infrastructure at the national level. It should be noted that the new Terminal 2 is currently being built, which is a NET Zero (Zero Emissions) building with energy savings of 40.78% and drinking water savings of 58.3% in which each baggage system will have with two intelligent tomography inspection equipment for greater security.
Related: