This post is also available in: Español
Some participants of the Mexican realty show "La Mas Draga" will be in Puerto Vallarta in early February as part of a drag festival that will be held next Friday February 4th at La Catrina Cantina and Saturday February 5th and Sunday February 6th at The View Rest and Deck starting at 9pm.
Queens from the show including Lupita Kush, Job Star, Deseos Fab and Matraka will be the highlight of the event. If you are a fan of this reality show, you cannot miss it because you will also have the opportunity to live with them if you buy the complete pass with the meet and greet.
Tickets are still on sale this week at a cost of $400 pesos, including admission to the three days of the event plus a met & greet with the drag queens who will perform. If you want to attend only one day the cost is $200 pesos and if you arrive from 9 to 10 p.m. it will cost $150 pesos.
The first Drag Festival in Puerto Vallarta was named "Mharina Fest" and will include drags from different states of Mexico, coming from places like Aguascalientes, Oaxaca, Nayarit, Guanajuato, Mexico City and of course Puerto Vallarta all of them are Mexican.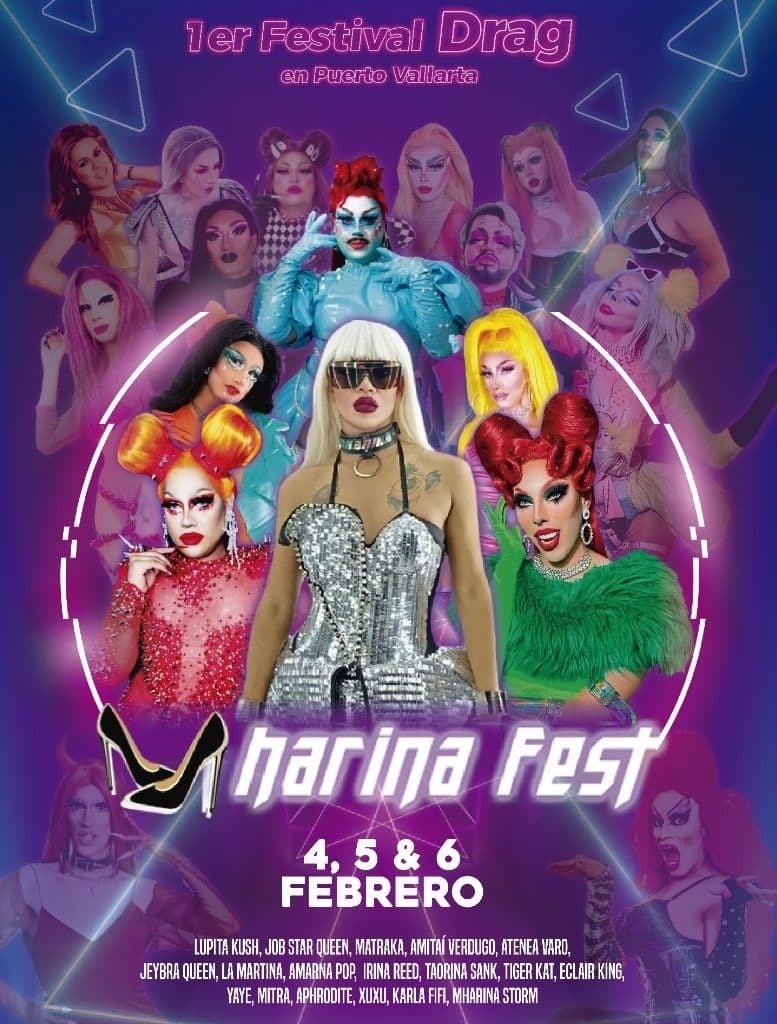 The First Drag Festival is organized by Mharina Storm, a PV drag queen who seeks to further support local drag and please fans of this art by bringing outstanding drags from other parts of the country.
So now you know, drag invades us from all sides and if you are a fan of it, do not hesitate to purchase your tickets directly at View Rest and Deck or at the following Link:
https://www.facebook.com/Mharina-Fest-112339897930934/
Related Stories: