Esta publicación también está disponible en:

Español
The Catrina that earned a spot in the Guinesses World Book of Records as the World's Tallest Catrina will return to the Puerto Vallarta Boardwalk in 2023 sporting a new outfit.
As part of the city's annual Day of the Dead Festival, the 75.5 foot high catrina has become the artistic centerpiece on the Malecon Boardwalk that includes altars, and more than 80 giant sugar skulls.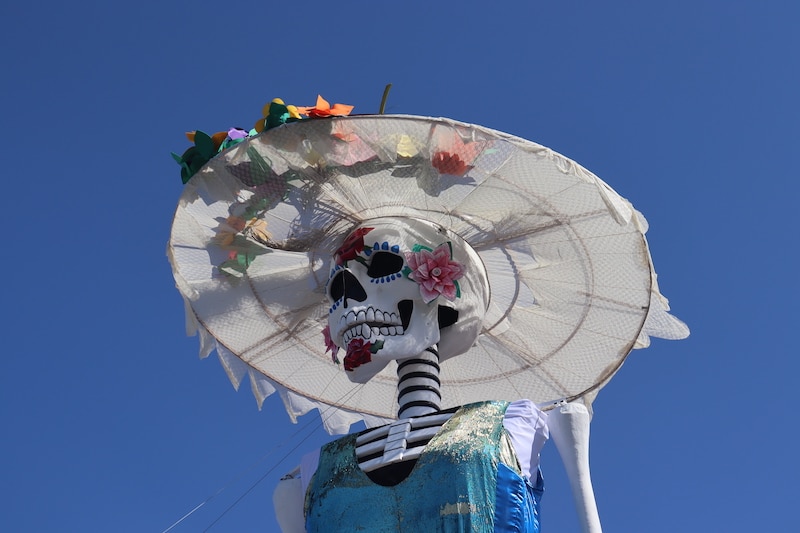 According to Christian Preciado Cázares, the Director of Municipal Tourism, the 2023 Catrina will sport a fresh and exquisite outfit, maintaining its distinctive essence.
And, because the world record has been achieved, efforts this year will be directed towards adorning the boardwalk.
An official schedule has not yet been posted for the Vallarta celebrations. Last year events ran from Oct. 27 to Nov. 2, 2022. We expect this year to be similar.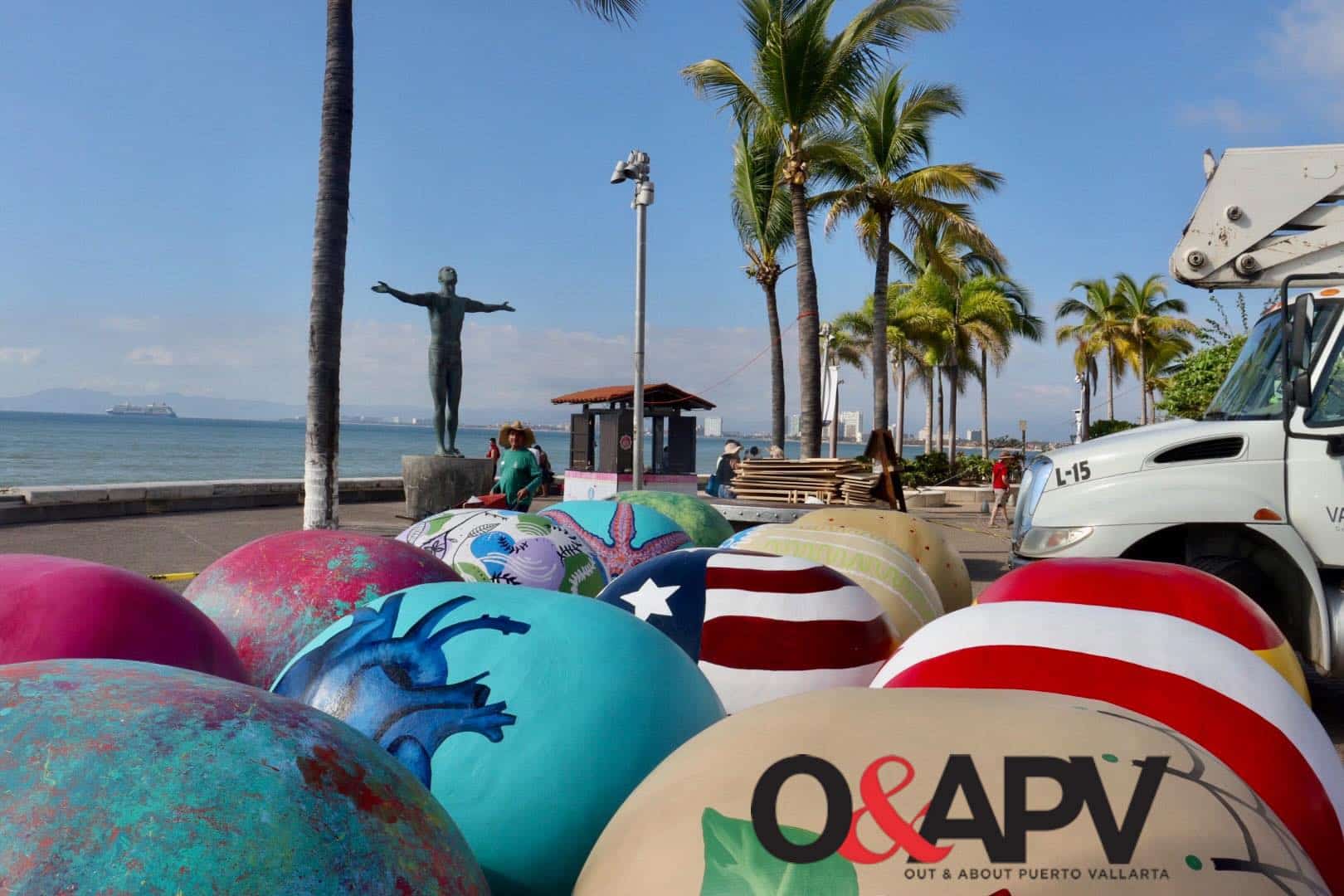 In addition to the towering Catrina, you will find the Malecón lined with familiar Calaveras – from Frida Kahlo to members of The Beatles.
The official Day of the Dead in Mexico is November 2, but across the country you'll find festivities typically run over 3 days from October 31 until November 2.
Not to be confused with the USA celebration of Halloween, the Day of the Dead is time for Mexican families to remember loved ones that have passed. Alters will be set up in homes, businesses and public spaces to honor family and community members who have died.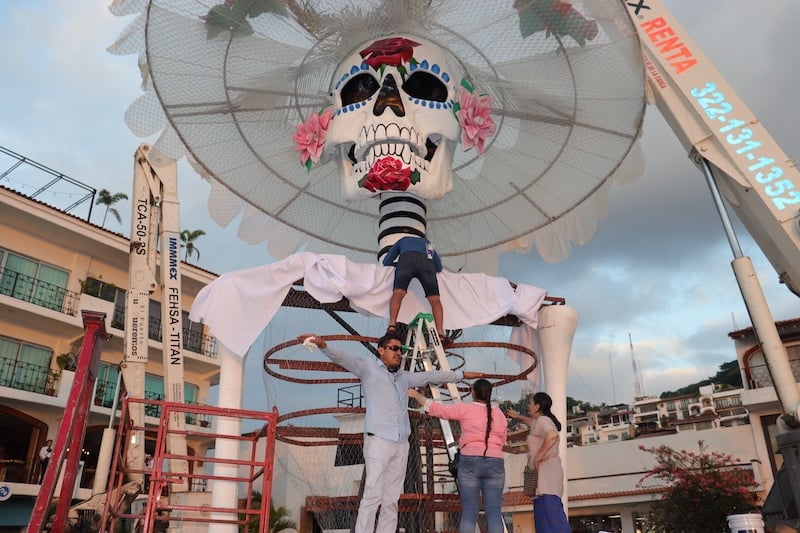 All Saints Eve – October 31
Day of the Innocents – November 1
Day of the Dead – November 2
Typically on November 2 families make a pilgrimage to the cemetery to lay flowers, most prominently marigolds and beautify the graves of their ancestors.
The oldest cemetery in Puerto Vallarta is in Colonia 5 de Diciembre named for the surrounding neighborhood which dates back to 1916.
A parade involving over 15 registered companies is set to kick off from the 5 de Diciembre cemetery, journeying through San Salvador Street, passing by the Ley store, and culminating at Lázaro Cárdenas Street.