This post is also available in: Español
The local Vogue house "Kiki House Of Paradise" is calling on the Mexican government to make available a vaccine for Monkey Pox as the disease continues to spread through Mexico.
Saturday, January 14, Kiki House Of Paradise held a peaceful artistic demonstration on the Malecón to inform the public about the lack of vaccinations in Mexico for Monkey Pox.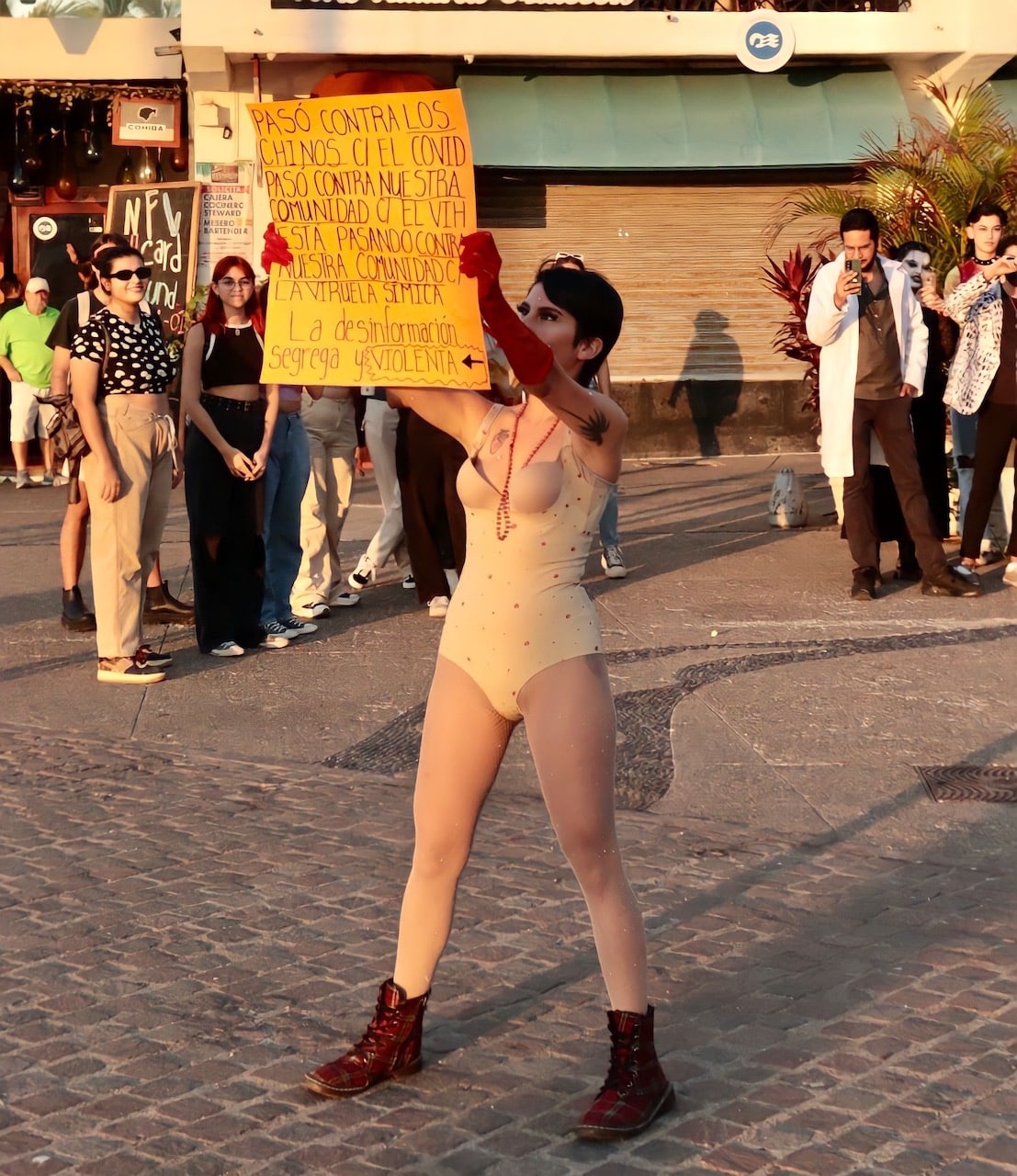 There is currently no Monkey Pox vaccine available in Mexico – despite the fact that in 2022 the general director of the World Health Organization (WHO) declared the monkeypox outbreak to be a public health emergency.
There are at least 6,159 people in Mexico who probably have Monkey Pox, according to the Mpox Fortnightly Technical Report on Epidemiological Surveillance in Mexico. The state of Jalisco (which Puerto Vallarta sits in), has the second most cases of Monkey Pox.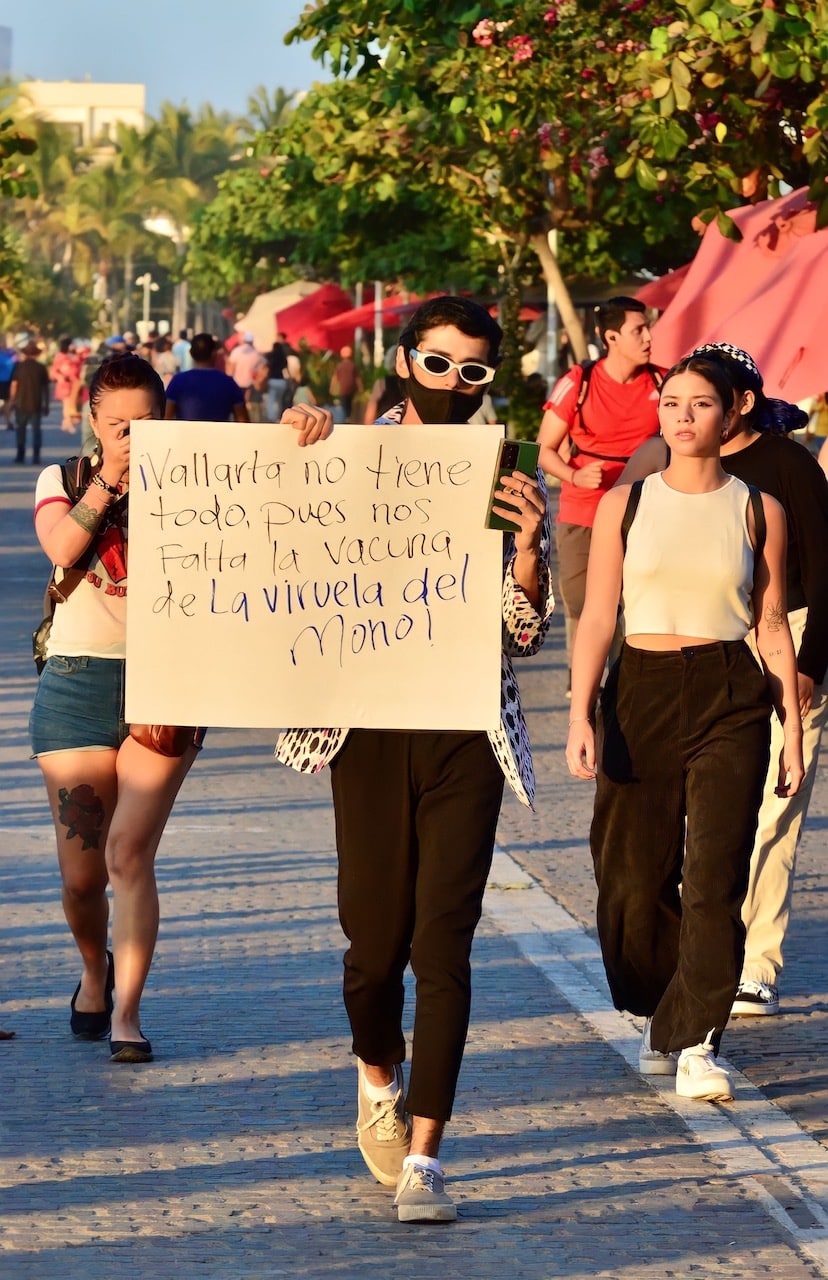 The report said that on January 9, 2023, there are 6,159 people who meet the definition of a probable case, of which almost 4,000 have been confirmed.
There are three vaccines used to treat Monkey Pox, none of which are available in Mexico at the moment.
All of this motiviated the Kiki House of Paradise collective form the peaceful demonstration, together with the Dr Alain Hernández from SETAC , to share information to prevent contagion and stop the stigma that has grown towards the LGBT+ community.
Misinformation has led to the belief that it is a disease that mainly affects the LGBT+ community.
Members of the Kiki House of Paradise through Voguing, their looks , their banners and their slogans, demonstrated for almost four hours as they shared information with passers-by and together with Dr. Alain Hernández answered questions about the disease.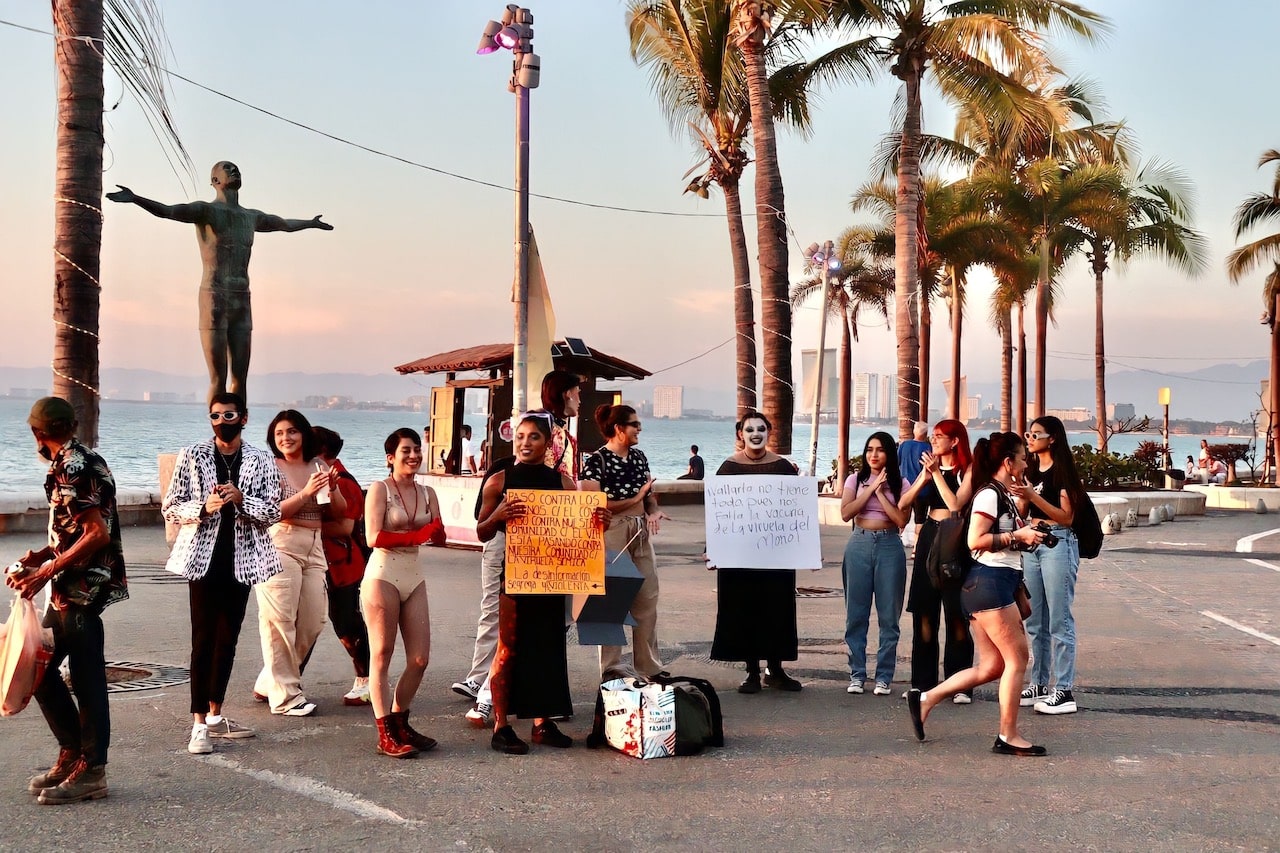 In Mexico, because it is not an endemic disease, transmission may mainly be through close contact with people infected through injuries, body fluids and objects contaminated with the fluids of the infected patient or their lesions.
The main symptoms of being infected could be sudden onset of fever, headache, exhaustion, muscle aches, swollen lymph nodes, profound weakness, rash where the first rashes appear on the face, hands and later spread to the rest of the body.
It is possible to prevent by avoiding physical contact with infected people by washing our hands with soap and water and using antibacterial gel, avoiding sharing food, drinks, cutlery and dishes, as well as avoiding going to crowded places.
Related Story: