Esta publicación también está disponible en:

Español
Browne Galeria Captures Essence of Puerto Vallarta
David Brown and Santiago Redmond, who lovingly call themselves the "Art Boys", are living examples of taking a passionate hobby and making it into a new career.
Motivated by a love of art, compelled by the love of the people in Puerto Vallarta, the Art Boys have been longtime visitors of Puerto Vallarta. But opening an art gallery wasn't exactly in their immediate goals until David underwent a major life change.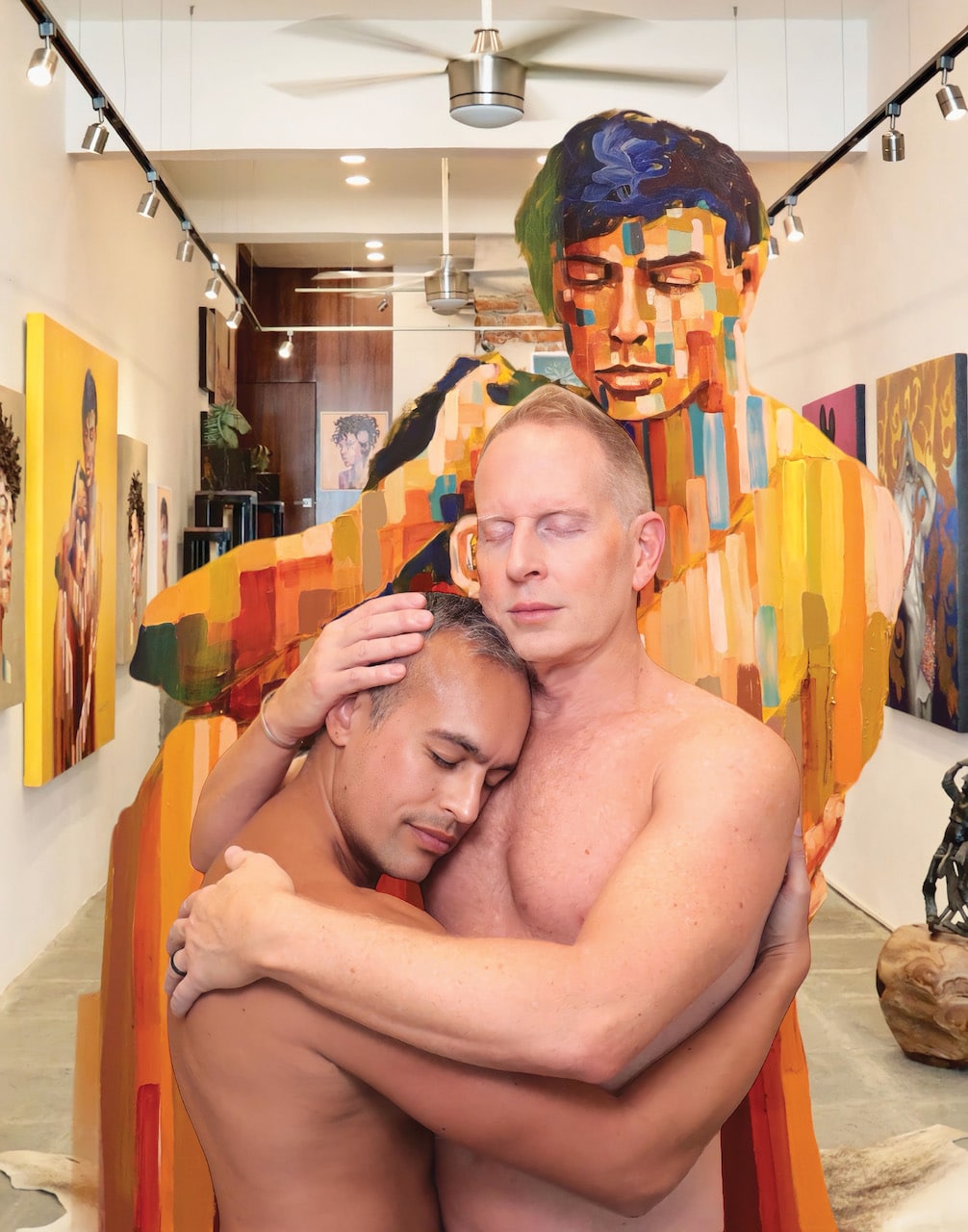 An unplanned career change led him to some deep soul searching, and while he had spent his entire career in the corporate world, it no longer appealed to him. So the two Chicagoans talked about what the future might look like for them. Santiago was working in retail, and was also open to something new.
So in the course of literally a few months, they landed on the idea of an art gallery, uprooted their lives in Chicago, found space for the new gallery and began the renovation process.
"We moved the process along very fast," David explained. "We made the decision in June 2018 that we wanted to do this. We moved to Puerto Vallarta in October, 2018 selling everything we had in Chicago. We opened the gallery in November 2018. I made several trips looking for the right location, but I actually found the place we are in now on the second trip."
And while the two are experienced at finding art they both like – setting up art for exhibition and sale presented a whole new challenge – finding artists with art they both liked and wanted to be able to sell and represent.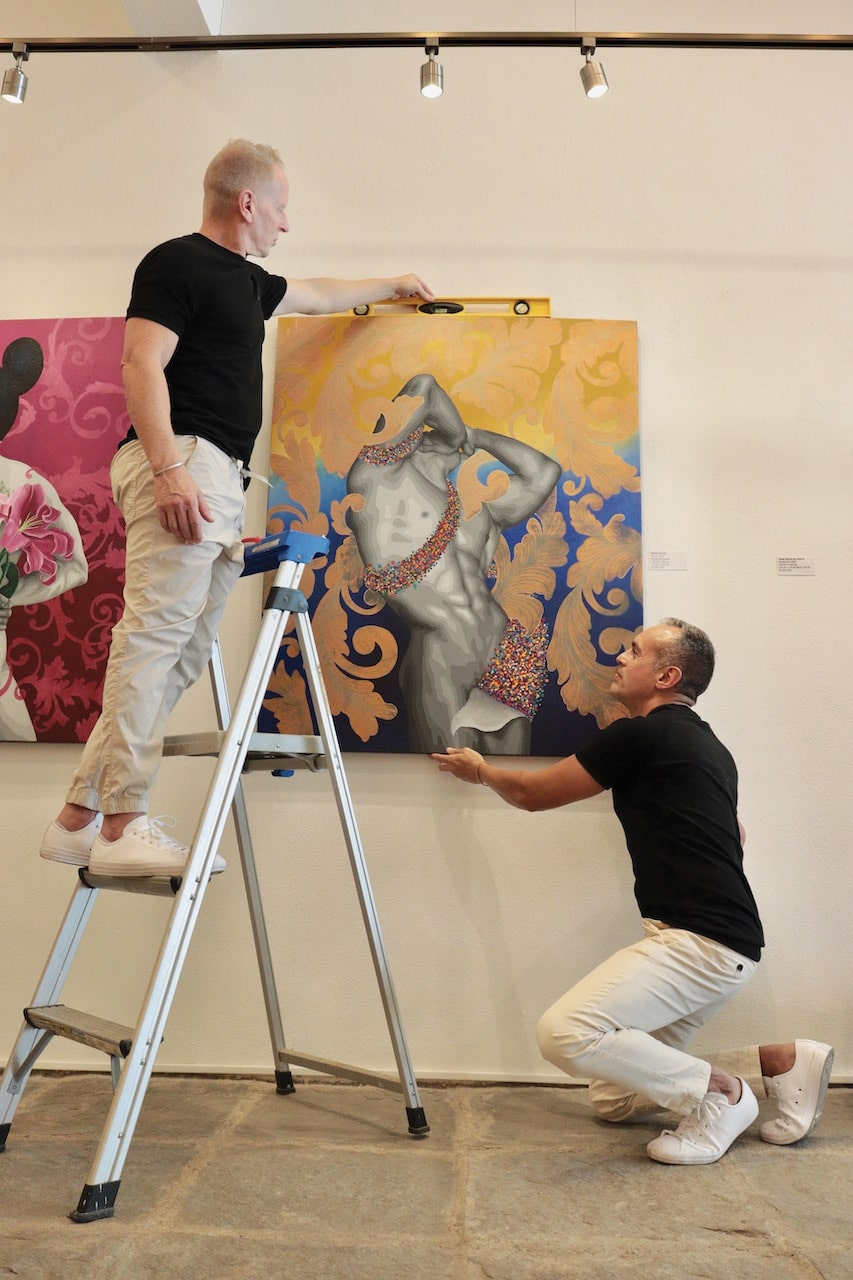 They currently have a gallery that holds a variety of works from many different artists – but you'll see a common theme, the use of vibrant colors. You'll see male and gay art in the gallery. You'll see colorful art created by masters, Omar Garcia de Alba as well as Oscar Basulto, along with other Mexican artists: queer, straight and female artists.
"We knew the direction we wanted to go with the art," Santiago said. "We wanted vibrant, bright colors that help capture the essence of Puerto Vallarta – a happy place. When we look at an artist and their work, we are looking for ways to connect the community – and the world – to the poetry of the colors created by the artist … to connect through the stories in the textures and the narratives through every movement and gesture created by our artists' works."
Finding those artists, and managing the logistics of getting the work from the brush to the gallery, consumes much of their time.
"It's a very personal relationship with each artist," David said. "We currently have about 15 to 20 different artists and vendors that we work with."
More than 70 percent of the art they currently sell is shipped back to the USA. They have a custom crate maker that comes in and creates a crate for each piece of art shipped.
While the pandemic almost crushed their dreams, the rebound after has helped fuel their future hopes. That, along with the condo building boom in Puerto Vallarta, has them looking to the future with plans to potentially even add a second gallery in Zona Romantica.
"We do offer interior design and art curation services, sharing with you over 15 years of experience in design and art curation," Santiago explained. "We've helped with the interior design of some beautiful properties here. And if you need help buying some art, we have what we call our Red-E Club (an art layaway program)."
The gallery is open six days a week, with both owners stressing that they are more than just gallerists.
"We are foremost art lovers and collectors," David said. "It's not unusual for us to fall in love with a piece and purchase it for ourselves to enjoy. That's what makes this career so different from the lives we came from. Here we can use our passion and love for art and share it with others."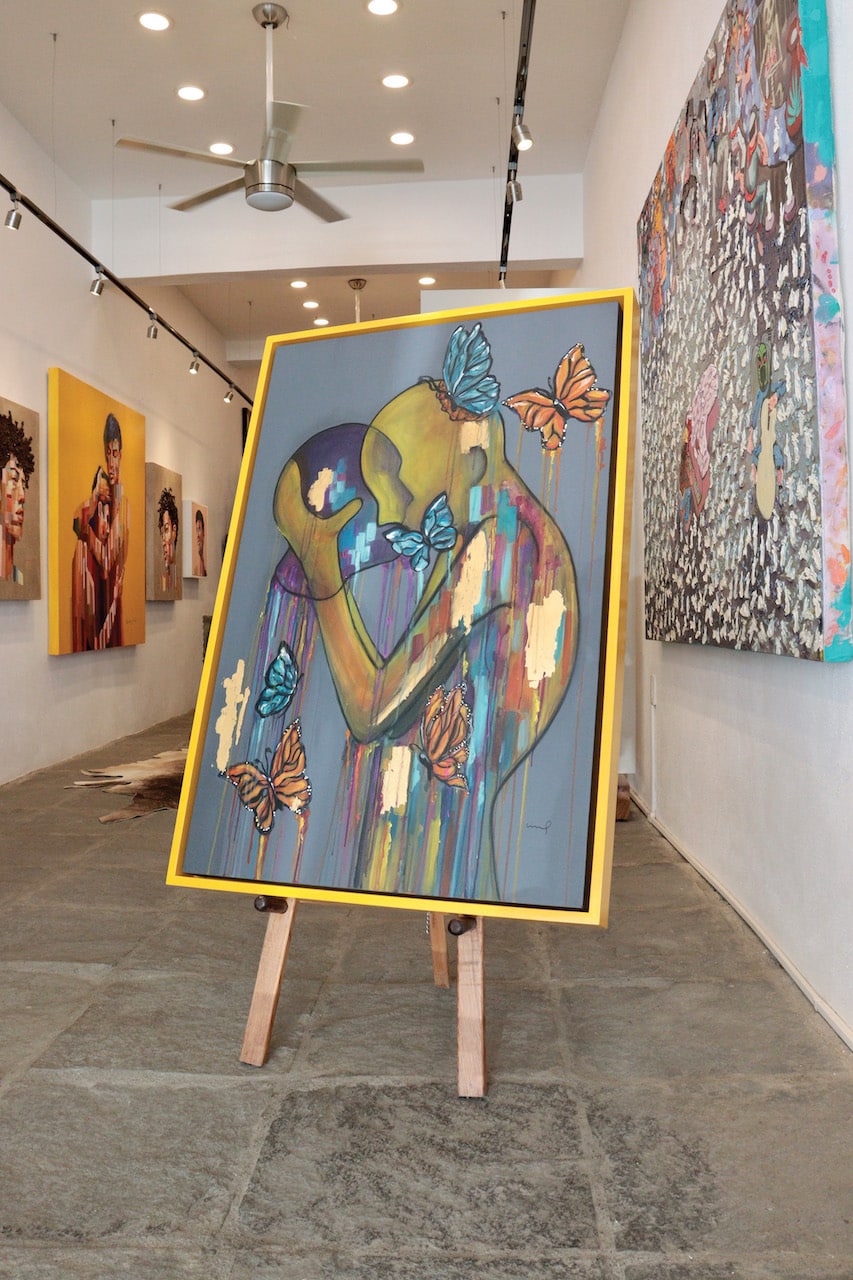 Another challenge was finding a balance between work and home life. The two spend a lot of time together. And that took some fine tuning as they started to work together.
"Oh yes," Santiago said with a laugh. "While we spent a lot of time together before, we always had our jobs to go to. Here, our jobs are our lives. And so it took time to find the balance and to be able to decide which parts of the gallery each of us would manage."
David handles much of the artists management – from the logistics with the artists to the planning of shows and managing space in the gallery. Santiago works on day-to-day operations and customer service relationships.
"We love it and we love the relationships we have with our clients," Santiago said. "Many will send us photos of the art once they get it home and on display. Our artists are thrilled when they can see feedback like that."
The Art Boys would love to see you and encourage you to spend as much time as you need browsing and admiring the exhibitions they have created.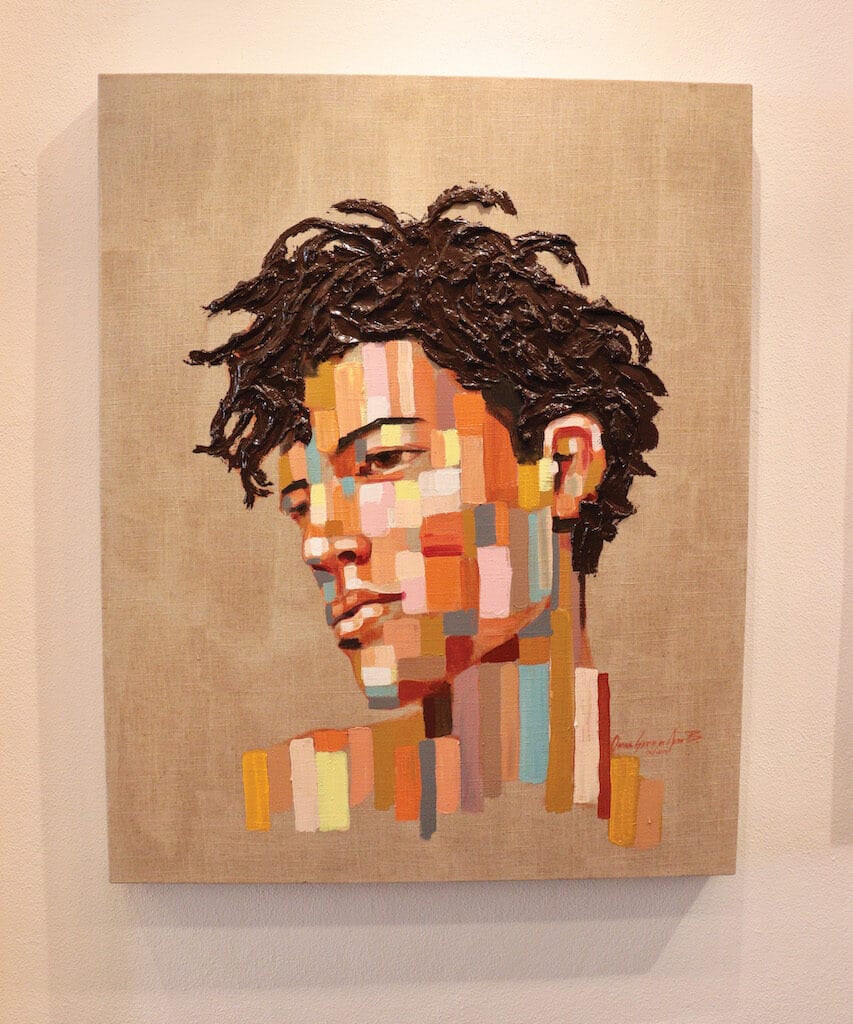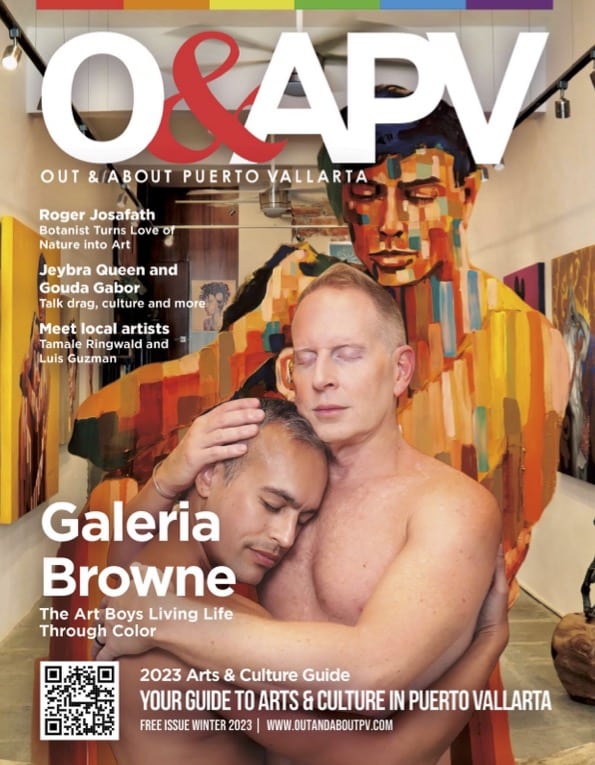 Need to Know:
Browne Galeria
LeonaVicario 230-C
Centro, Puerto Vallarta
Facebook:https://www.facebook.com/GaleriaBrowne
Instagram: https://www.instagram.com/galeriabrowne/
Email: galeriabrowne@gmail.com
David's USA Number/WhatsApp: +1 773 633 9227
David's MX Number: +52 322 318 1442
Santiago's USA Number/WhatsApp:+1 219 671 9774
Santiago's MX Number: +52 322 318 1436
Related: