This post is also available in: Español
Located 10 miles away from the main square of Puerto Vallarta, Colomitos is a small beach of golden sand between emerald green waves and rounded rocks, and a lush rainforest; for tourists and locals it is one of the favorite places in the surroundings of Puerto Vallarta.
The Colomitos area has a large area of palm trees and a lot of different species that belong to the flora of the Mexican Pacific coast. There are also large nests of butterflies and various birds in the area, including the Mexican 'Chieftain, a black and yellow bird, originally from El Salvador, Guatemala and Mexico.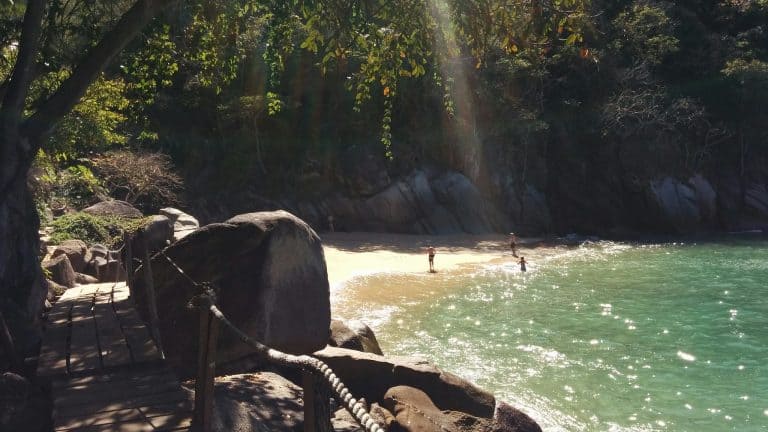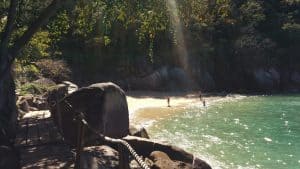 "your privacy is guaranteed…"
In recent days, the real estate company Global Luxury, announced through Facebook the sale of Colomitos beach, offering 29 expansive sites for single families luxurious homes on more than 21 acres: "Your privacy is guaranteed with large lots hidden in an unusual beauty, where the jungle meets the sea." This was stated by the profile Coldwell Banker La Costa – Real Estate Puerto Vallarta.
"This is also a perfect place for a boutique hotel, a private complex or a combination of hotel, condominiums and private villas." They detail on their website Coldwell Banker La Costa, where upon entering you can see that the land is sold at 8 million US.
Locals say they hope that the privatization of this territorial extension do not border them to have to defend their right to use the beach, let's not forget that that many companies in Mexico illegally prohibit the passage to the beaches even when they are part of the heritage of the inhabitants of the nation.