This post is also available in: Español
Dr. Cinthia Becerra is one of the precursors in Mexico of Bioidentical Hormone Replacement Therapy which, as opposed to traditional medicine, represents a less aggressive treatment for gender dysphoria.
We met Dr. Cinthia Becerra within the facilities of Pause Anti Aging & Wellness, a health center focused on elevating people's quality of life through the prevention of premature aging. And it kind of surprised us (in a positive way) that right from the moment you enter this place, you start feeling revitalized and getting good vibes. This is probably due to its exquisite interior design that combines wooden furniture, modern illustrations, landscape pictures and plants. However, the fundamental reason why Pause is a one-of-a-kind wellness facility in Puerto Vallarta is its modern approach: treating the symptoms of the patients through the bioidentical hormone replacement therapy.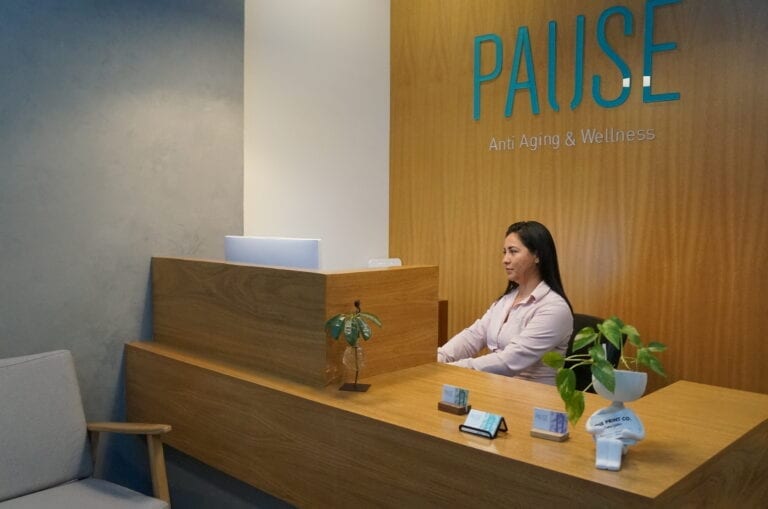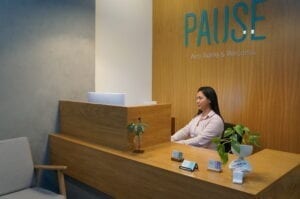 Cinthia explains that the goal of this treatment is to restore hormonal balance providing hormones that are 99% identical to those produced naturally by the human body at a molecular level. This distinguishes them from synthetic hormones used by traditional medicine. "It is a way less aggressive method that comes in various forms: creams, sublingual pills, nasal spray and prolonged-released implants known as pellets. It is a completely personalized therapy, since each person is different and requires different compositions based on laboratory studies that we carry out in advance."
Especially after the age of 35, a significant percentage of the population develops symptoms and diseases related to hormonal imbalance, which is why this therapy becomes relevant. Notwithstanding, Dr. Cinthia (who graduated from Medice School at Universidad Autónoma de Guadalajara and has a Ph.D. from the University of South Florida) has patients of all ages, including older adults and adolescents. For some years now, she has also accompanied the transition of people with gender dysphoria.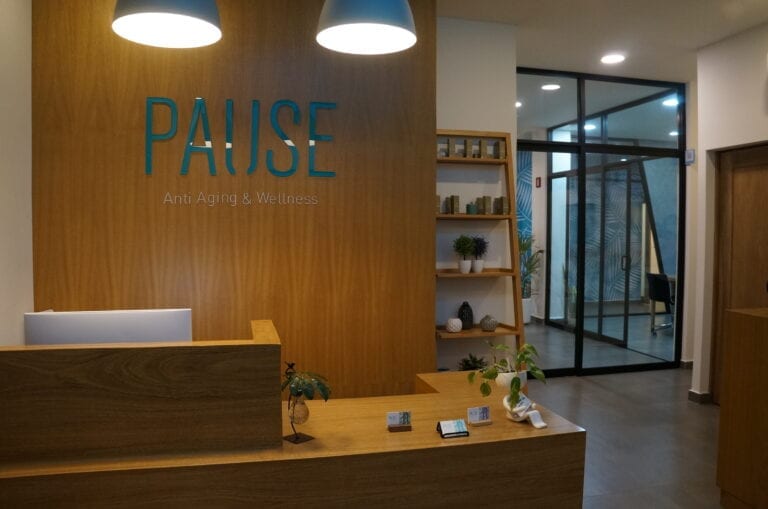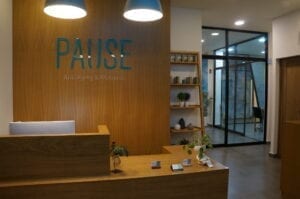 "It all started as a personal interest in increasing my knowledge and exploring a new field within bioidentical hormone replacement. I did a lot of research about everything transgender people go through at a socioeconomic, mental health, and human development level. I went through the suicide rates within this community, among other sad data which shows the rejection they receive from most members of society and the lack of information on gender dysphoria," she says. "I spoke with the chemist Carlos Pérez from Bionourisso laboratory, with whom I work with, and we managed to develop pellets with a special composition for the treatment they need. Now I can say that we are pioneers in Mexico, treating this community with bioidentical hormones."
According to Dr. Cinthia, the greatest benefit of this treatment, as opposed to synthetic hormones, is the physical and emotional stability it gives patients. Alongside Dr. Cinthia is the psychologist Lic. Jannine Oceguera, who has a master's degree in Sexuality and plays a key role from the beginning of the process, identifying whether it is indeed a person with gender dysphoria and offering the appropriate accompaniment. In addition, both professionals assign each of their transgender patients a "godfather," someone from the LGBT + community who has already gone through the same process and can support them and share her/his experience.
Body Transformation and Sex Reassignment Surgery
The greatest satisfaction for Dr. Cinthia and Lic. Jannine is seeing their patients happy, embracing the gender in which they identify. Becerra mentioned that they have achieved impressive changes in their appearance: "many people do not even notice that they are transgender people." Some changes patients experience are the increase of the cheekbone in women and the redistribution of fat at the hip level; while men develop masculine traits.
When asked about sex reassignment surgery, Dr. Cinthia mentioned that most of her patients are not interested in this procedure at the moment and are satisfied with the course of their hormone treatment. "This would represent a next step in their transition, but it should be noted that it is a more complex and lengthy process that involves the intervention of a multidisciplinary team: plastic surgeons, reconstructive surgeons, psychiatrists, among others. My patients have expressed interest rather in cosmetic changes such as chin, the Adam's apple or in the vocal cord surgery".
This way Dr. Cinthia's transgender patients have not only managed to acquire more confidence and emotional stability through the bioidentical hormone replacement therapy, but also reached an improvement in their quality of life.
If you want to know more about Bioidentical Hormone Replacement, contact Pause Anti Aging & Wellness Center, where you'll also find available intravenous nutrition therapy, psychological care and a wide variety of bioidentical hormone replacement therapies focused on treating the symptoms of menopause, andropause, among other conditions related to hormonal imbalance.
Pause Anti Aging & Wellness
Edificio Heza, Groundfloor.
Río Paraná 222, Fluvial Vallarta
(322) 373 1741
info@pausemexico.com
Related: