Esta publicación también está disponible en:

Español
A new entertainment and tour have been created for visiting and local members of the 'bear' segment of the LGBTQ community, with local entrepreneurs Christian Serrano and Daniel Amarillas leading the way.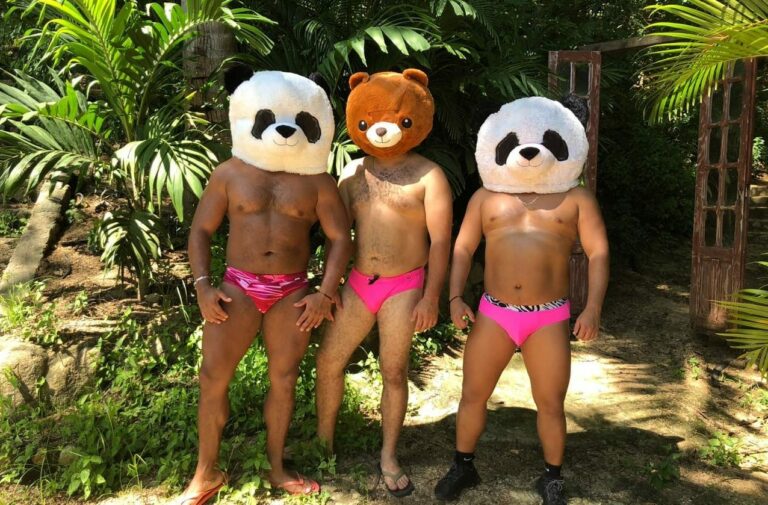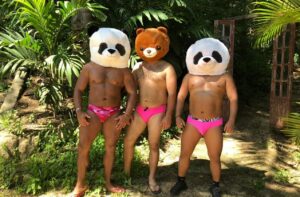 Bearadise® Beach is a brand-new all-inclusive beach experience set in a beautiful and secluded exclusive beach in Puerto Vallarta and the concept has been designed with passion for the Bear and LGTBQ community. Bearadise® Beach has been adapted to Covid-19 regulations and protocols established by the Jalisco government and will operate at 50% capacity, just like any other business.
The clothing optional experience will promote body positivity and all guests are encouraged to feel free, welcome, comfortable and taken care of.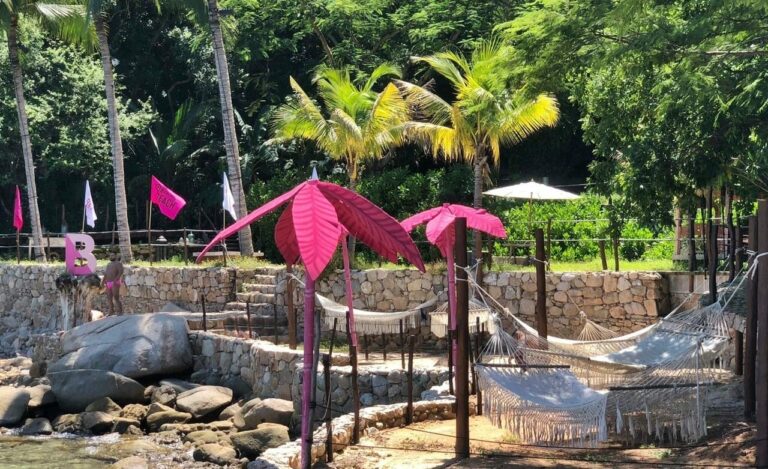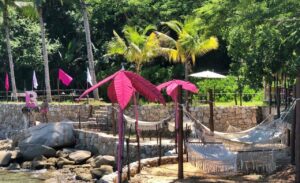 Bearadise® Beach will take place at least once a month, with the first experience taking place December 26th, 2020 from 12 p.m. to 8 p.m.
The goal of the new all-inclusive local tour is to offer members of the bear community options in Puerto Vallarta all year, and not just during the month of January, which has, before the pandemic, been the month of several bear centric events.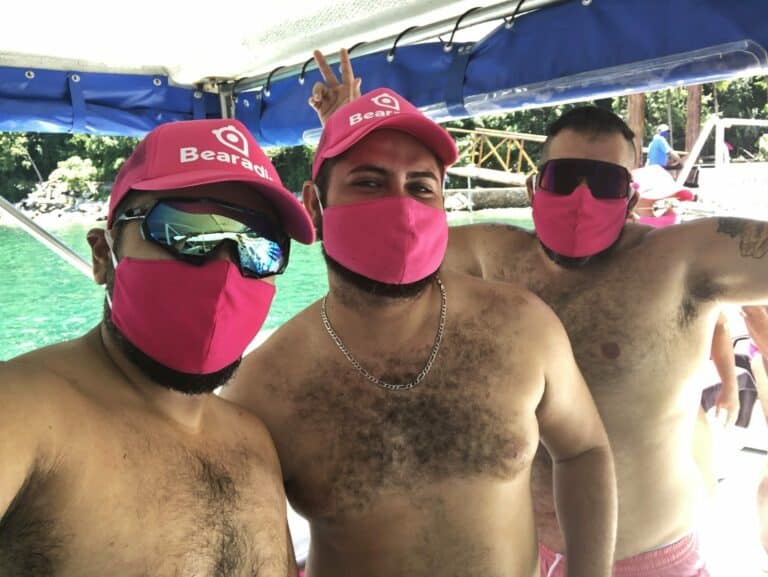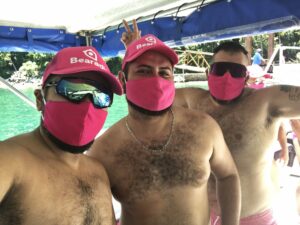 "We at Bearadise® expect to offer a unique, sexy, and refreshing new experience within a safe environment," Serrano explained. "A high-quality tour where our guests can get away from our present situation to enter a beautiful beach filled with fantasy. As local entrepreneurs, we aim to activate Puerto Vallarta's economy steadily and safely. This is why we would like to bring our bear community every month instead of once or twice a year. Our goal is to position Puerto Vallarta as the #1 Bear tropical destination in Latin America all year long. "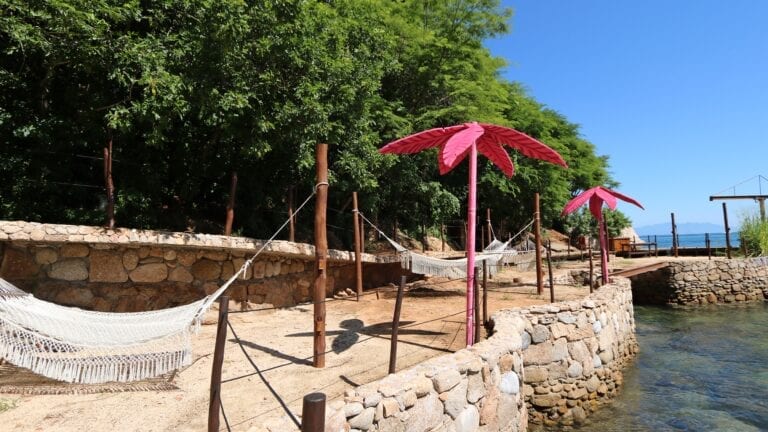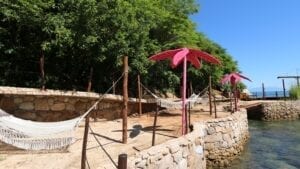 Serrano said he felt it was time to expand the offerings for those in the bear community beyond the month of just January. His goal is to make Puerto Vallarta a year-round bear destination, so that bears and their admirers can plan their vacations for anytime of the year.
"Vallarta has so much to offer all year round, not only in January. As members of our community, we are devoted promoters of our lovely Puerto Vallarta. Also, due to the new reality, it is impossible to promote the production of festivals. We even had to cancel our Bear Pride Vallarta® programmed for May 2020," he said. "Therefore, to better service our bear friends and support the activation of the local economy all year long in Puerto Vallarta, we came up with the idea of offering tours every month. We plan on offering tours and BEARY special activities tailored with lots of love and passion, great quality, and the well-known Bearadise® magic."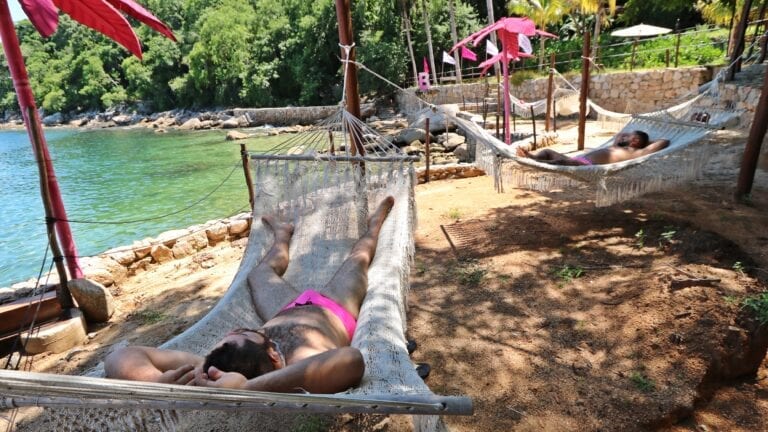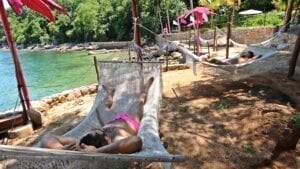 He said that the interest in Puerto Vallarta as a travel destination from the bear market had increased over the last three years and that the local bear community was active.
"The bear segment and demand for activities has definitely increased in the last three years," he explained. "In 2019 Bearadise® participated in the Gay Pride parade and we won the gold medal for the most creative float. This was the first time that a bear group ever participated in the Vallarta Gay Pride, and we were warmly embraced. That year we also offered a pool party, the best we had hosted so far. This incentivized us to launch the Bear Pride Vallarta ®, which will last 3 days alongside Gay Pride. The bear segment deserves to be more acknowledged for its substantial investment in Vallarta."
And while we hope to see a vaccine in 2021 and an end in sight for the pandemic, Serrano wanted to remind potential travelers that Puerto Vallarta was committed to providing a safe environment.
"Puerto Vallarta's community is thrilled to have visitors come here and reaffirm our commitment to their wellbeing by following the proper health and safety measures," he said. "Puerto Vallarta would like to reassure everyone that even without monthly festivals or a bear week, it will continue to offer excellent hotel accommodations, tasty restaurants and taquerias, fun bars and clubs, and exciting tours and activities.  All businesses are following the protocols established by the government with a limited capacity. "
THE BEACH EXPERIENCE INCLUDES: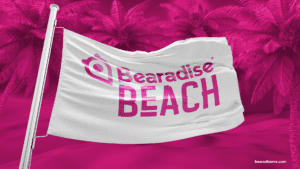 * Two-hour cruise with open bar round trip
* Conveniently departing from Los Muertos pier and arrive back safely at the Marina
* Private shuttle bus back to the Romantic Zone.
* Six hours of fun at a secluded exclusive beach
* All you can eat lunch (BBQ style)
* Open bar at destination
* Amazing live DJ's
* Snorkeling equipment, Kayak, paddle board and volleyball plus other activities
* Swimsuit (clothing) optional
* Cruisy jungle trails
* You can join us and find out the rest!
Book your Bearadise® Beach Tour today by visiting the following links: