This post is also available in: Español
Street Taco Tour Can Help Find the Perfect Spot
Puerto Vallarta is a city that comes alive at night. The sun has set, and slowly you'll see the street taqueria (taco) stands slowly open up, and fire up their grills. Most stands are open till very early the next morning, and so, after a night of bar hopping, or after a trip to see a live show at one of the local theaters, nothing hits the spot like a taco. And why not! You'll find taco stands on just about every corner in Zona Romantica and wow, are they ever affordable.
You can expect to spend $30 to $40 pesos on a meat taco (about $1.50 USD) and $45 to $50 pesos on a fish taco (just over $2.00 USD). Many of the stands have been operated for generations, with recipes handed down to preserve the same taste that has been enjoyed for years.
But finding some of the best tacos takes work – and Vallarta Food Tours has done that work for you! Over the years they've worked to find the best taco stands, which you'll see as part of their "Street Taco Tour".
" We have crafted this tour so that you can watch the streets of Vallarta come alive on this evening taco adventure tour," explained Paul Mayer with Vallarta Food Tours. "Come grab the best street tacos with us and enjoy specialty regional dishes as we share Vallarta's vibrant history and culture."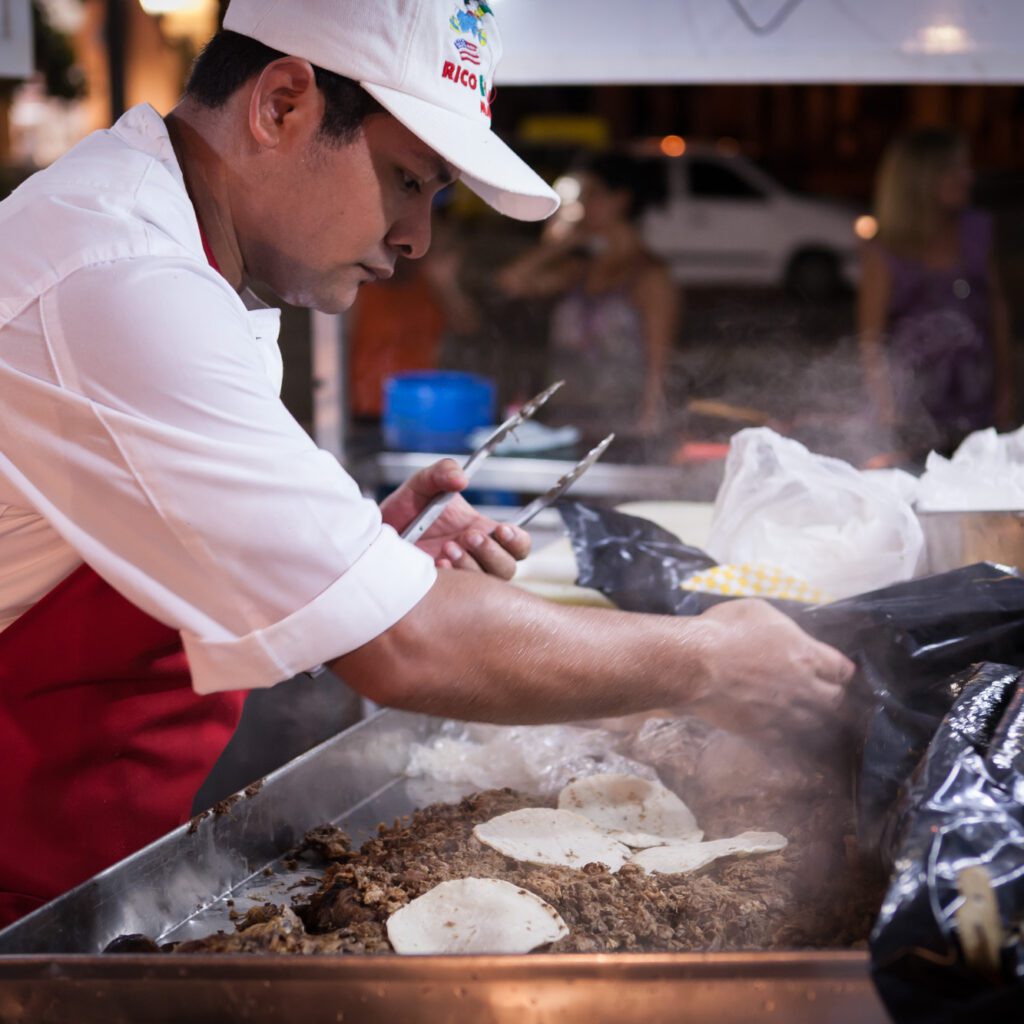 Mayer said the tour consists of seven (7) delicious food tastings and a Raicilla tasting, and costs $49 per person.
Tours are held everyday, starting at 6 p.m, and they last about three (3) hours. Remember, you'll visit seven places, so that's seven or more tacos! Go hungry!
We recommend taking this tour at the beginning of your stay in Puerto Vallarta, so you'll have the insider knowledge of the best spots for the rest of your trip.
Private group tours can easily be arranged. An average of six to eight people are on each tour. The tour begins at Mariscos El Güero, located on Francisco I. Madero 291. Be sure to wear your walking shoes, as you'll be walking more than a mile or so to visit all of the stands.
"Vallarta Food Tours mission is to help visitors and residents alike enjoy the best that Vallarta has to offer by highlighting off-the-beaten-path, "non-touristy" food and drinks along with a local insight of its treasures," Mayer said. "Our love of Puerto Vallarta and Mexican culture inspired us to create the city's finest culinary tour. We sampled the perfect mole, sipped on succulent tuba water, and much more."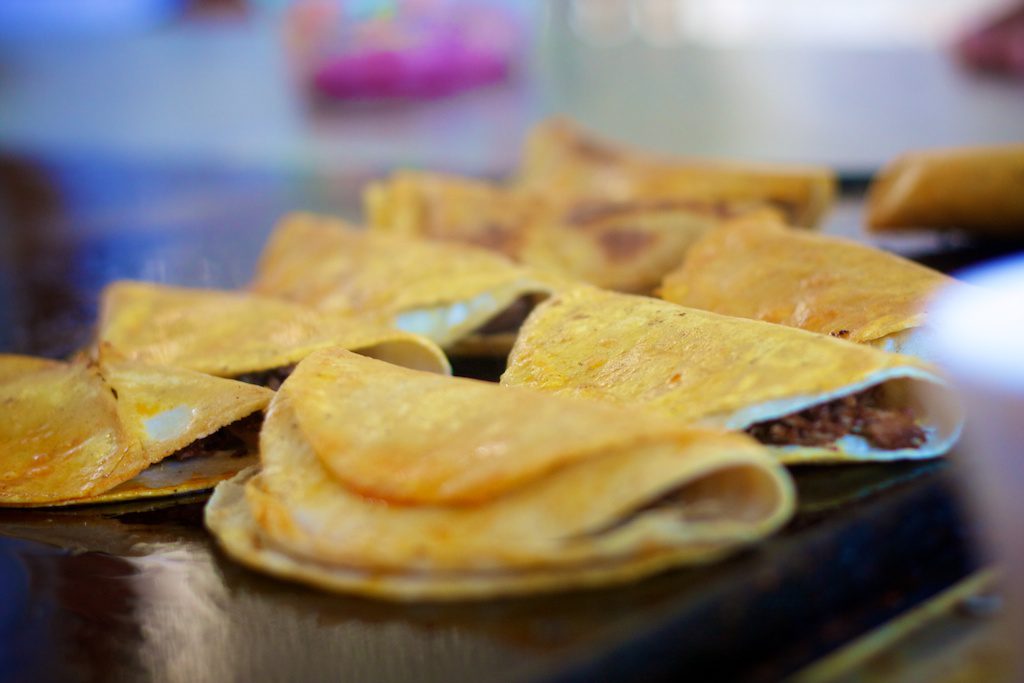 Vallarta Food Tours offer seven other tours including a downtown food tour that was awarded #5 in the world by Trip Advisor in 2019 and #4 in 2020, Mexology – Tacos and tequila , Bikes and Bites- Tour de taco, Pitillal tour, Vallarta by Road, Seafood Lovers tour, and Discover Versalles food tour.
While on the tour, remember the key to having a good taco isn't just the filling – of course that's important – but the real "secret" ingredient will always be the toppings and sauces. Look for a variety of salsas and toppings to put on your taco. Don't be shy or afraid to try something new. But if spicy is not your thing, be sure to ask your food guide which salsas are not spicy.
And you'll likely come across other great food items while walking around Zona Romantica. Street vendors make other things besides tacos. You'll find quesadillas, elote, churros, taquitos, vampiros, baked potatoes, ceviche, and camotes (sweet potatoes).
Be sure to take pesos to tip your food guide. If you enjoyed their tour, the standard gratuity is 15% to 20% of the retail price of the tour ($8 – $11 USD or $144 – $198 MXN per guest).
For more information, visit Vallarta Food Tours on social media or their website.
https://www.facebook.com/vallartafoodtours/