Esta publicación también está disponible en:

Español
Anonimo Bar hosted their Masquerade Ball last night! There were costumes, prizes, dancers, and a raffle that would benefit the Anonimo Scholarship Fund.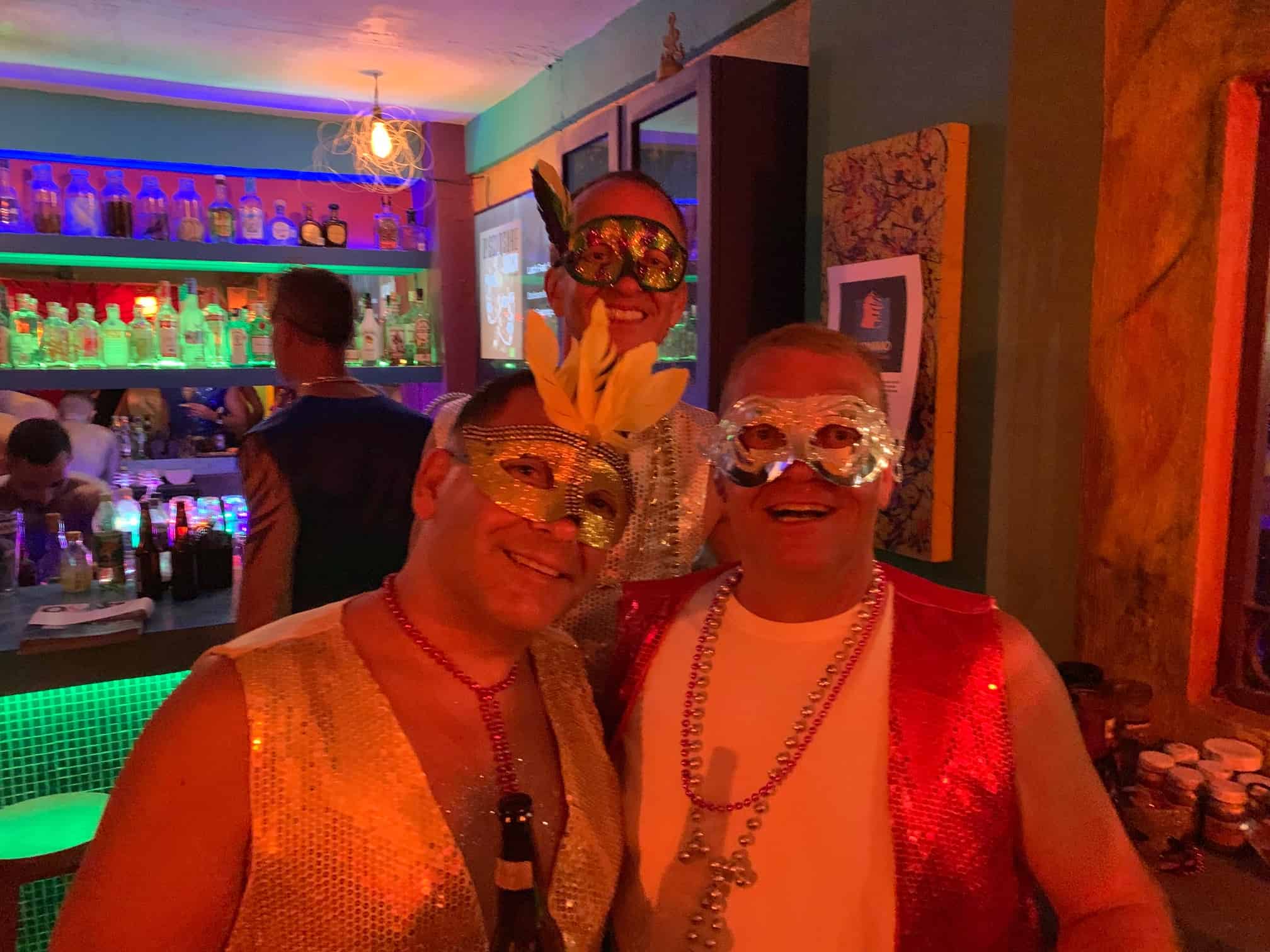 The brand new Anonimo Scholarship Fund was announced last night for the first time. Currently, it is to support some of Anonimo's staff while they go through college. Eventually, funds are intended to get little children to kindergarten. "kindergarten is a very important time in a children's life" Says Roger Allen, co-owner of Anonimo Bar.
They are currently working on uniting forces with the Casa JoJo Foundation, an organization that helps minority children get a primary education and assist families with basic living needs.
Anonimo is still selling their Calendar with their sexy staff as they celebrate their 9th anniversary. Proceeds benefit SETAC and The Scholarship Fund.
For more information about this fund or if you wish to donate, contact anonimolevelthree@outlook.com