Esta publicación también está disponible en:

Español
Jalisco and Aeromar have reinforced their commitment to boost tourism by increasing the Guadalajara to Puerto Vallarta flight to five daily and vice versa, so that passengers have the opportunity to select the schedule that best suits them and thus enjoy their stay on the beautiful beaches of the Mexican Pacific surrounded by the Sierra Madre.
It's an increase of 20%, which represents an increase of more than a thousand passengers per month, with a total capacity of 7,500 passengers per month between both cities.
"This is great news for our tourists, because there will be a substantial increase in the number of seats and scheduled flights, so that in less than an hour, they can enjoy Puerto Vallarta and its beautiful beaches, delicious cuisine, in addition to cultural experiences. and commercials that this destination has.
Thus, by increasing frequencies on the route, we will provide the traveler with more facilities for them to visit us, for this reason, through Aeromar we have increased to 54 frequencies from Monday to Sunday on the Guadalajara – Puerto Vallarta – Guadalajara route, having up to 5 flights a day," commented the Secretary of Tourism of Jalisco, Vanessa Pérez Lamas.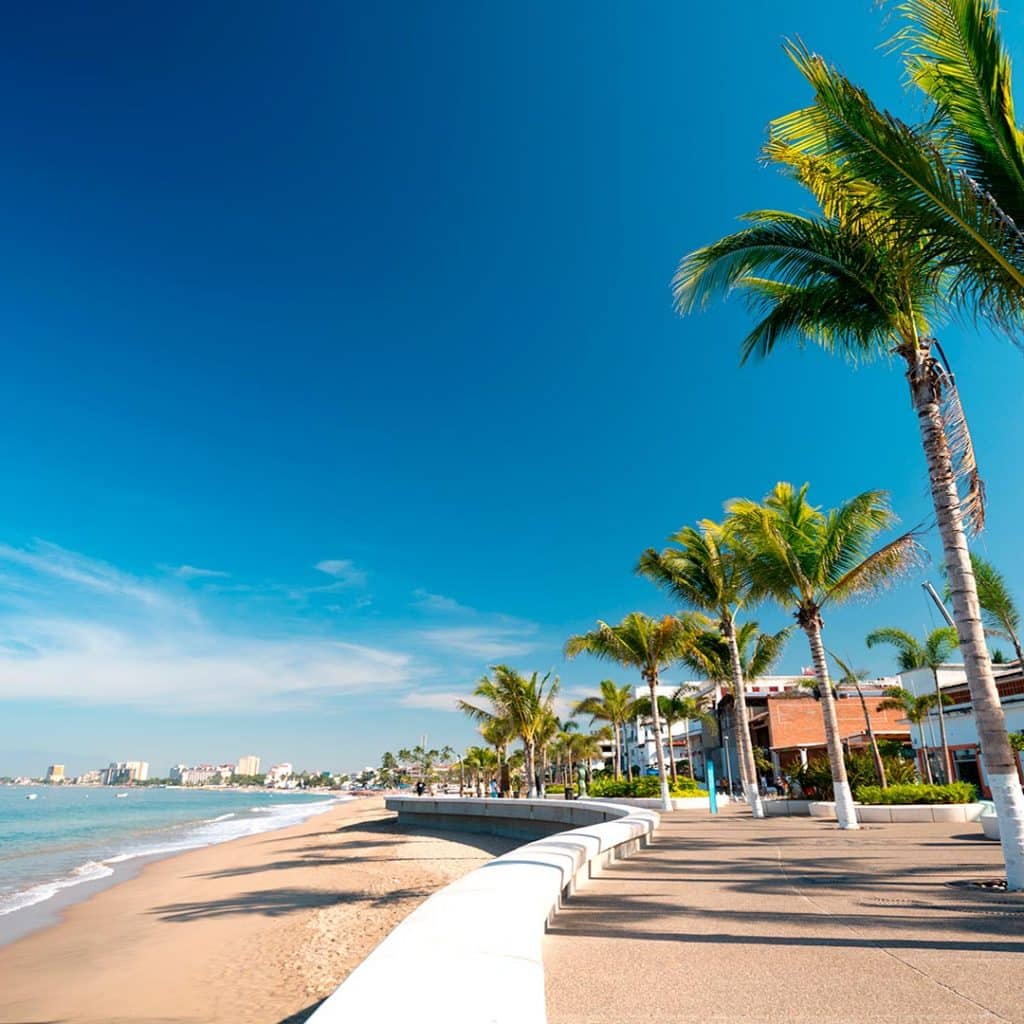 Among the main benefits offered by the airline are that all flights include hand luggage of up to 10 kilos, courtesy drinks on board and in the Aeromar lounge, seat selection and the possibility of moving the flight forward the same day* These flights will operate from July 11, 2022 and will be on sale through www.aeromar.mx, globalizers and travel agencies.
The airline currently has various promotions for single trips, with rates starting at $899.00 pesos, and taxes included, when buying on the website and app. It is important to mention that the airline has the IOSA certification in compliance with the highest standards of quality, reliability and safety of the global airline industry.
As well as the APEX Health Safety Platinum certification for its high health and safety standards. And that with the commitment to protect the health of travelers, Aeromar implements rigorous health protocols that include the mandatory use of face masks, as well as the sanitization of common spaces, sanitary filters, antibacterial gel dispensers and respecting healthy distance.
Aeromar currently has 19 national destinations and 3 international destinations, with 15 exclusive routes. To know: According to the airline, Aeromar has been flying continuously for more than 34 years and is the leading regional airline in Mexico. It currently has 19 national destinations and 3 international destinations: Mexico City, Acapulco, Aguascalientes, Ciudad Victoria, Cancún, Colima, Chetumal, Guadalajara, Ixtapa Zihuatanejo, Ixtepec, Mazatlán, Monterrey, Piedras Negras, Puebla, Puerto Escondido, Puerto Vallarta, San Luis Potosí, Tepic, Villahermosa, Havana, Laredo, Tx. and McAllen, Tx.
It has an operational fleet of 10 ATR 42 and 72 series 600 aircraft, the newest models from the manufacturer ATR, which have a capacity for 48 and 72 passengers; It is the most modern and safest fleet in Mexico, and they are friendly to the environment by optimizing the use of fuel. Fulfilling its brand promise of bag drop and check-in at counters in less than 15 minutes. * See more information at www.aeromar.mx
Related Stories