Esta publicación también está disponible en:

Español
If you already met the boardwalk and its surrealist sculptures, the main beach clubs, the romantic bars and still have energy to continue enjoying the number 1 tourist destination in Jalisco, here we recommend an activity for each day of the week.
Monday
Las Islas Marietas
These uninhabited islands are located near the coast of Nayarit, Mexico and are increasingly gaining popularity among tourists and locals for their curious formation caused by an ancient volcanic activity. Low tide is essential since the access is by a boat trip that lasts about an hour. Once in the Marietas Islands, all passengers jump into the water, with snorkels, to observe the marine life in the surroundings, then you can freely explore an impressive protected beach. If you do this tour between December and March it is very possible that you have the fortune to see whales.
Visit:  Vallarta Extreme  (+521) 322-203-3160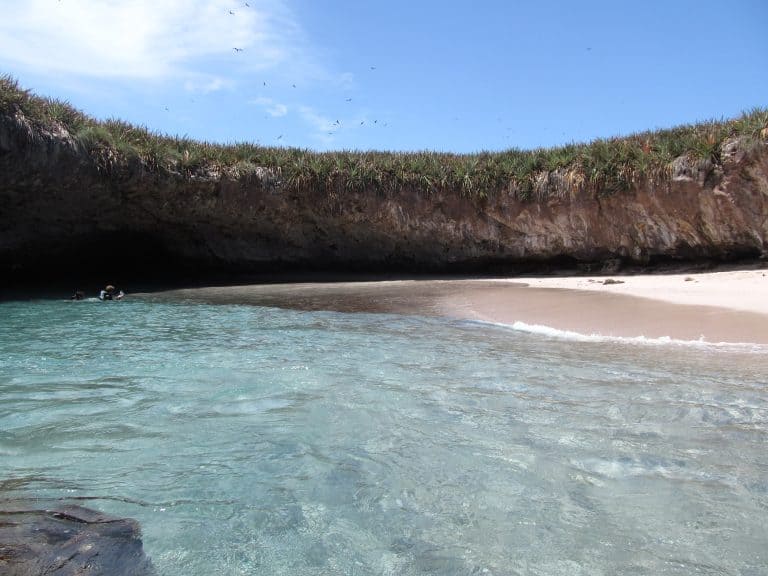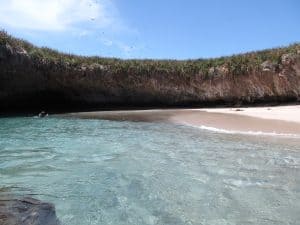 Tuesday
Surf in Sayulita
To get there, take one of the buses marked with the same name, outside Walmart on Medina Ascencio and Prisciliano Sanchéz, Puerto Vallarta, Mexico. Sayulita, an hour and a half from Puerto Vallarta, is a colorful, picturesque and friendly city that deserves the visit of anyone who loves surfing or who has never practiced it but is curious to do so for the first time. Along the entire beach there are small companies that offer the rental of boards. There are all prices!
Visit: Okala Vallarta Surf School (+521) 322-123-4567
Wednesday
Art walk
Puerto Vallarta has established itself as a vibrant center of art creation, exhibition and promotion. An important contribution to the city´s art scene is Puerto Vallarta´s ArtWalk which this year will be held, every Wednesday 6 to 10 pm, from October 30th, 2019 through May 27th, 2020. Among the dozens of galleries participating in the Historic Center are Posters International, Corsica Art Gallery and Browne Gallery exhibiting works by important national and international artists, while many others offer exceptional sculptures, fine ceramics and jewelry.
Thursday
Visit the Vallarta Botanical Garden
Vallarta Botanical Garden was founded in 2004 with the mission of reproducing, studying, discovering, conserving and exhibiting plants natives of Mexico and the rest of the world. Today, it occupies number 5 on the list of the 10 best botanical gardens in the United States according to Reader's Choice, which makes it a powerful tourist attraction. Its variety of flora and fauna have made this place one of the most important in the region. It has a vast diversity of Mexican plant species, including the most visited public orchid collection in the country, four greenhouses, a rock collection, a population of hummingbirds, wild birds and there is even a museum and a restaurant with regional food. Just unmissable.
Visit: Vallarta Botanical Garden +52 (322) 688 6206
Friday
Take the bus marked Boca de Tomatlán from Oxxo, corner of Basillo Badillo and Constitución in Puerto Vallarta, to Boca de Tomatlán. Once in Boca, cross the river and follow the path; You will start a walk to Las Ánimas beach. It will take you approximately 2 hours and 30 minutes to arrive so bring your water to hydrate, what makes the journey interesting is that you will pass through different hidden beaches, each with a special magic.
Saturday
Snorkeling in Los Arcos
Diving on the west coast of Mexico is a unique experience when you like to admire underwater life. The magnificent rock formations of Los Arcos are a popular place to snorkel and swim among tropical fish of all colors, stingrays, octopus and lobsters. The tour companies that offer this tour include snorkeling first in more open waters and then to a cove where the rays, eels and many vibrantly colored fish abound.
Visit: Estigo Tours (+521) 322-100-9464
Sunday
Vallarta Food Tours
A three-hour tour that Vallarta to delight with non-tourist and out of the ordinary food and drinks. Is considered the best culinary route of the city and each place visited is 100% inspired by Mexican culture. Beside succulent tacos of different stews, you will try everything from a perfect mole to the classic and traditional tuba water or the freshest coconut in the bay, all by the hardworking hands of local vendors.
Visit:  Vallarta Food Tours (+521) 322-222-6117
Discover your love for Mexico with these tips on what to do in Puerto Vallarta and do not forget to visit the typical and traditional places as well as the new restaurants, bars and nightclubs that make you feel like rediscovering Vallarta every time you get back.