This post is also available in: Español
Tonny Kenneth, a popular entertainer in Puerto Vallarta, will unveil a new one-man show called "Sugar and Spice" where he will perform the hits of great legends such as James Brown, Donna Summer, Tina Turner and Elvis Presley.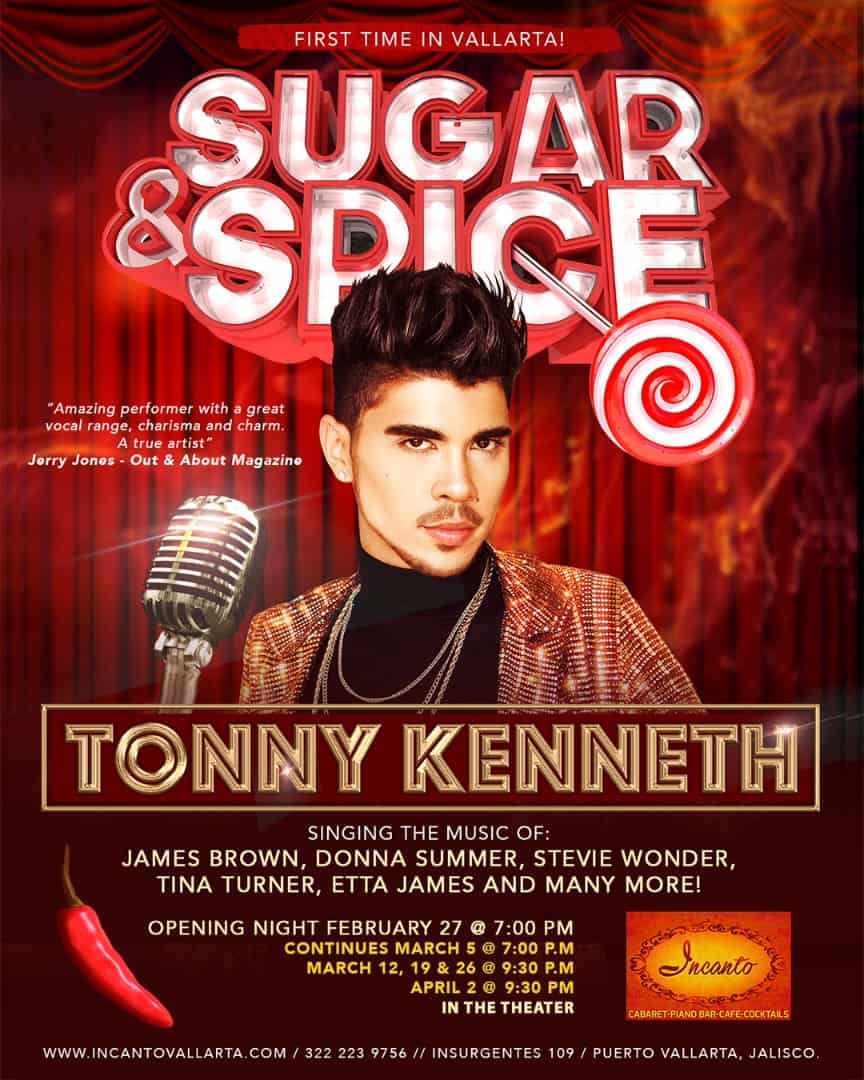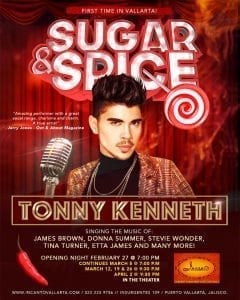 Sugar and Spice debuts at Incanto, on February 27 and runs through April 2, 2020. Tickets can be purchased at www.incantovallarta.com .
Kenneth, who recently performed at Incanto in the production, Oh Boy!, is a Panamanian singer-songwriter.
He had his beginnings in music as a singer and composer of the Panamanian rock group Blessnight; premiering his first self-titled album. Together with Blessnight, he was the opening act for artists such as Bryan Ray and Shakira at the Figali Convention Center. He is the winner of the KWC PANAMA contest in 2013 and went on to represent Panama in Finland, making it to the semifinals.
Watch our recent interview with Tonny here:
At the beginning of 2017, he was the winner of 'Singer of the Year' at the iPOP Talent Convention held in Los Angeles, California. He has composed songs for national artists such as Diana Villamonte, Nando Boom featuring Kifo Vice, Astrid Nicole, Diana Cabezas, Mr. Dramma, among others.
He arrived in Puerto Vallarta in 2018 and has been performing with the group Dream Voice, which highlights the greatest hits of artists from the 20's to the 70's with a fresh, modern and elegant touch.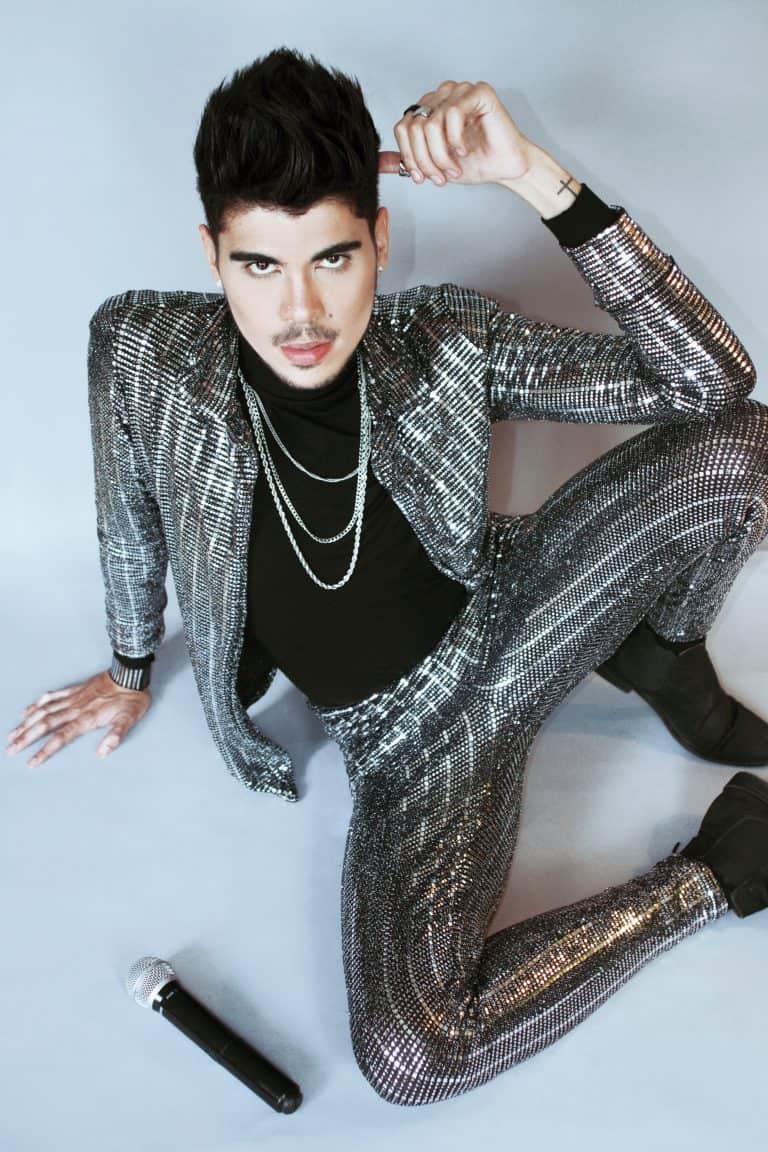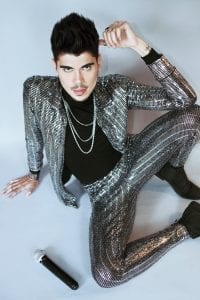 And recently he's expanded his focus in Puerto Vallarta, where he's been performing at Hotel Mercurio at their Sunday Beers, Boys and Burgers event, and hosting Karaoke night at La Chachalaca bar.
This will be a first on many levels for Kenneth's – it's his first solo show, and also the first show that he will have produced by himself.
He's excited and apprehensive.
"This will be a special show for Puerto Vallarta," he explained. "It'll be funny, and emotional, and very entertaining."
The name of the show comes from Kenneth's favorite song, "I feel good" by James Brown.
"He sings that line, 'I feel nice. . . like sugar and spice," and those words just connect with me," he said.
"People will see a very energetic show, with live vocals, dancing, and some tender moments of only piano and voice," he explained. "The show will be a conduit for storytelling that will bring beautiful memories to people."
And, as Kenneth pointed out, the audience will also get to see some theater, acting, comedy and also personal stories with songs that Kenneth feels a connection to.
Kenneth is an amazing performer with a great range of vocals, charisma and charm. He will no doubt make this show fun and entertaining.