Esta publicación también está disponible en:

Español
Seven Straight Men Assisted by Fairy Drag Mothers and Hair/Make-up Artists Make Their Drag Debut
It is an entertainment show like no other, straight men dressing in drag, drag mothers coaching and hilarious performances all to raise money for the domestic violence women's shelter Casa Esperanza and Compassion for the Family.
Held on Sunday, Mar 12, 2023, What A Drag PV, brings all of those elements together for a one night show at Teatro Vallarta starting at 8 p.m.. Tickets can be purchased here. Online tickets will close at 12 noon on Sunday. Limited seating will be available at the door starting at 6pm and donation prices will be: $2100, 1700, 1000 and 700 pesos each (cash only).
This marks the ninth year of the special show, as seven contestants compete for the Miss What A Drag crown. The show, which outgrew its beginnings at Act2PV, will more than likely fill the 900 seat Teatro Vallarta Theater. Last year's winner, Efren Munoz, will be on hand to crown the new queen.
Amy Armstrong is returning as host of the show. Amy is one of the longest performing talents in Puerto Vallarta.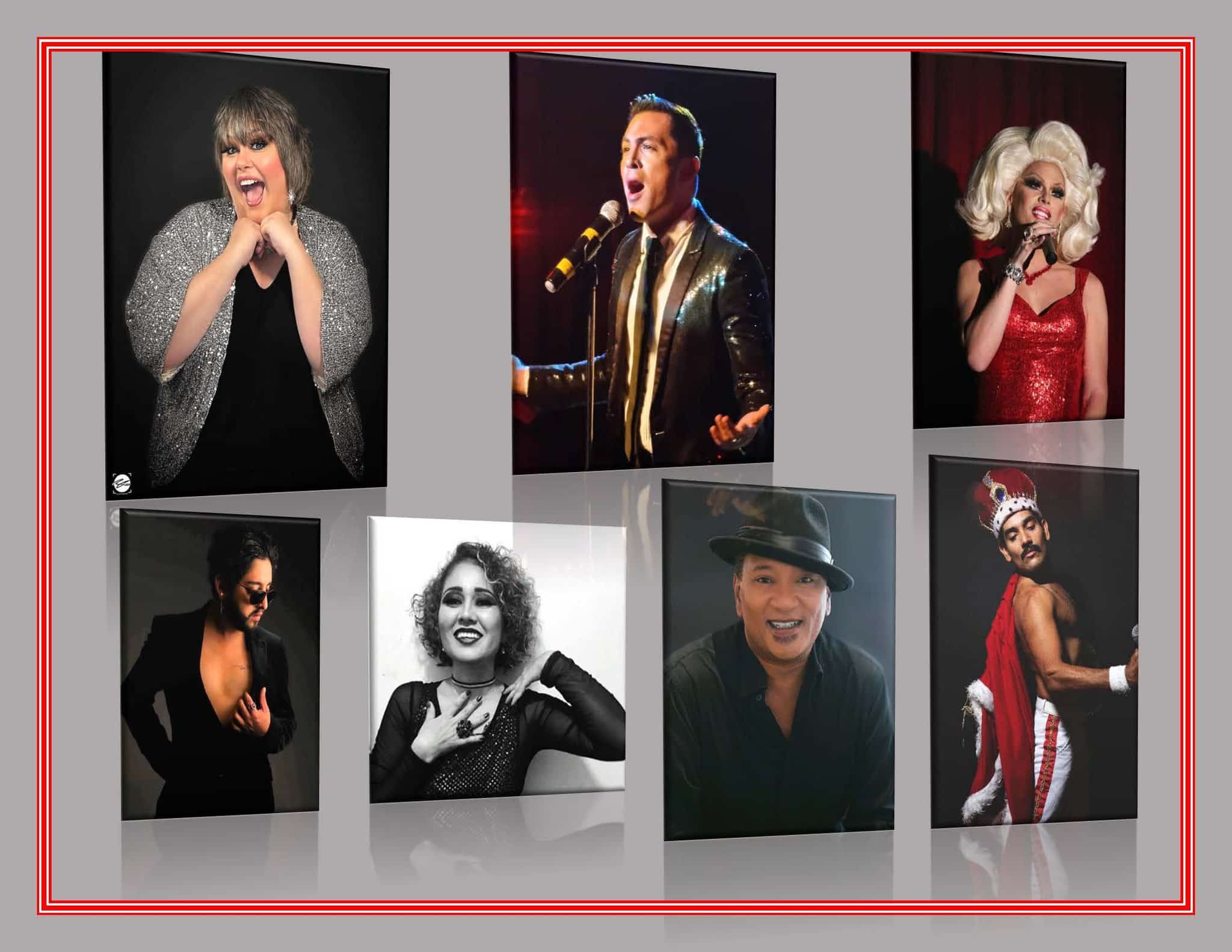 In addition to the performances by the "drag queens" you'll also get to be entertained with performances by (as of today) Kevin Anthony, Luis Villanueva, Eli Estrada, Steven Retchless,Roy Gomez Cruz and Marc Lopez.
The seven contestants are assisted by their "Fairy Drag Mothers", and have been training for months to become fabulous drag divas.
The contestants are: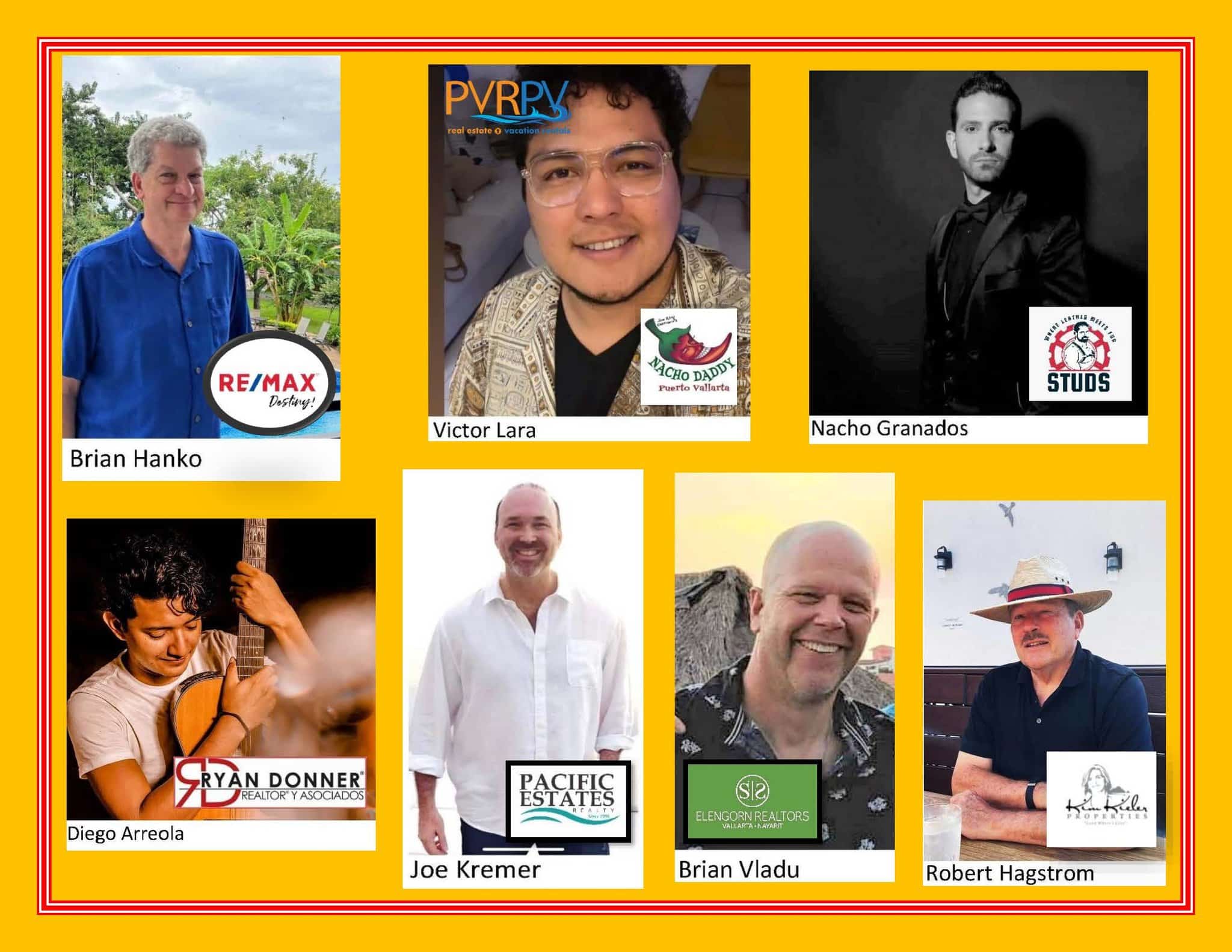 Brian Hanko – Miss Butter Tart
Brian was born in Toronto, currently lives in Toronto, Canada with his wife Susan and they both enjoy spending winters in Puerto Vallarta. Brian is the former CFO for Philips Lighting Canada and today is head of sales operations for Viscor Lighting Canada. Brian's Fairy Drag Mother is Omar Aguilar Medina and his hair and make-up artist is Carlos De niz. Butter Tart is sponsored by ReMax. https://www.facebook.com/danascaparemax
Victor Lara – Miss Victoria Secret
Victor was born in Tuxpan, Veracruz, Mexico and now lives in Puerto Vallarta. Victor is a Customer Service Manager at PVRPV and enjoys photography during his leisure time. Victor's Fairy Drag Mother is Kevin Levesque. Their team is sponsored by Nacho Daddy https://www.facebook.com/NachoDaddyPV and PVRPV https://www.pvrpv.com/
Brian Vladu – Miss Dami LaVida
Brian was born in Garden City, Michigan and now calls Puerto Vallarta his home. Brian has one son and enjoys playing fantasy baseball and fantasy football. His Fairy Drag Mother is Joshua Ryan. Poly Muñoz is the hair and make-up artist for Brian. His sponsor is Elengorn Realtors. https://www.facebook.com/ElengornRealtors
Joe Kremer – Miss Felice Cumpleaños
Joseph was born in Quincy, Illinois and grew up in Phoenix, Arizona. Today he and his wife Sylvia McNamee call Puerto Vallarta their home. Joe's Fairy Drag Mother is Nick Durado. The sponsor is Pacific Estates Realty https://www.facebook.com/pacificestatesrealty
Diego Arreola – Miss Simplemente Diva!
Diego was born in Puerto Vallarta and lives here with his girlfriend Reina Elizabeth. Diego is a professional singer and musician. His Fairy Drag Mother is Kimberly LaRue. The hair and make-up artist is Jules Crowley-Atkinson. The team is is sponsored by Ryan Donner & Associates https://www.facebook.com/ryandonnerrealtor
Nacho Granados – Miss Nacha G
Nacho is originally from Buenos Aires, Argentina and is a local singer and entertainer.
Sponsored by Studs Bear and Leather Bar
Robert Hagstrom – Miss Lolita Margarita
Robert is originally from Oklahoma City, Oklahoma, currently lives in Dana Point, California and spends his winters in Puerto Vallarta with his partner Char. His Fair Drag Mother is Andrew Sands, with hair and make-up artist Steven Retchless. Their Diva Sponsor is Kim Kieler Properties.
Facbook Page: https://www.facebook.com/whatadragvallarta
Related Stories: