This post is also available in:

Español
Wyatt Maxell (Louise Whitaker as know in Puerto Vallarta), who was arrested and extradited from Mexico on a five-count indictment involving child pornography in February 2023, has filed a "motion seeking to postpone the trial date until February 12, 2024."
The defense counsel, Chelsea Wilson, asked that the hearing date be moved from Sept. 25, 2023 and to continue the case to Feb. 12, 2024.
The court granted the motion, and unless a plea bargain is reached, the trial is set to begin on Feb. 12, 2024. Maxwell (Whitaker) has pled "not guilty."
"The parties have discussed the possibility of resolving this case without the need for a trial but have not yet reached a resolution," noted the request to move the trial date. "A continuance will allow additional time to either complete these negotiations or complete preparations for trial."
US Magistrate Judge Jill A. Morris granted the request, noting that a pretrial conference would be held Jan. 31, 2024.
The five count indictment all involve child pornography, the making or selling and the transportation of a minor for the purposes of making pornography. If convicted on all five counts, he could spend the rest of his life in prison.
The federal indictment alleges that Maxwell used a minor victim to produce child pornography between July 31, 2020, and Feb. 1, 2021. The indictment also alleges that Maxwell transported the minor victim across state lines from Kansas to Missouri to engage in illegal sexual activity.
Maxwell is also charged with two counts of distributing child pornography over the internet and one count of possessing child pornography.
The charges contained in this indictment are simply accusations, and not evidence of guilt. Evidence supporting the charges must be presented to a federal trial jury, whose duty is to determine guilt or innocence.
The charges against him include actions between July 31, 2020 and Feb. 1, 2021 that he engaged with a minor to produce porn. Another incident on Dec. 8, 2020, Jan. 24, 2021, Jan. 27, 2021 and Feb. 3, 2021.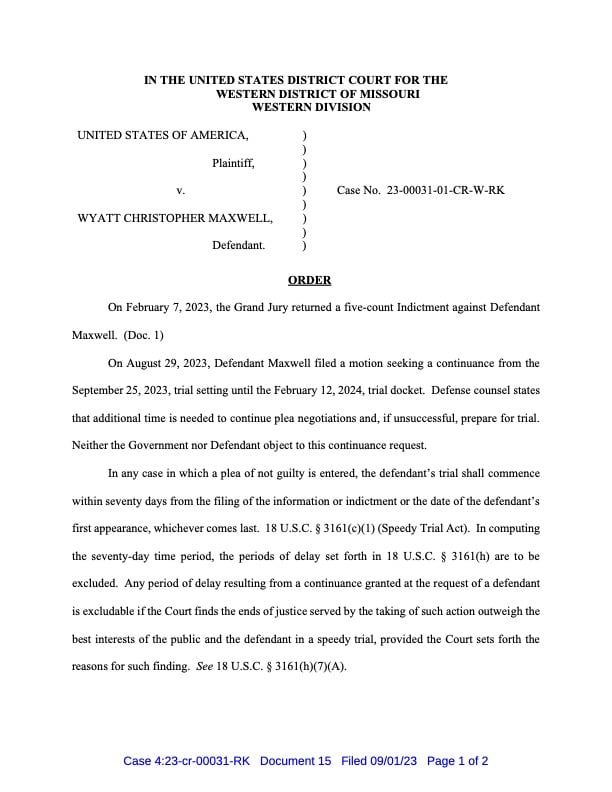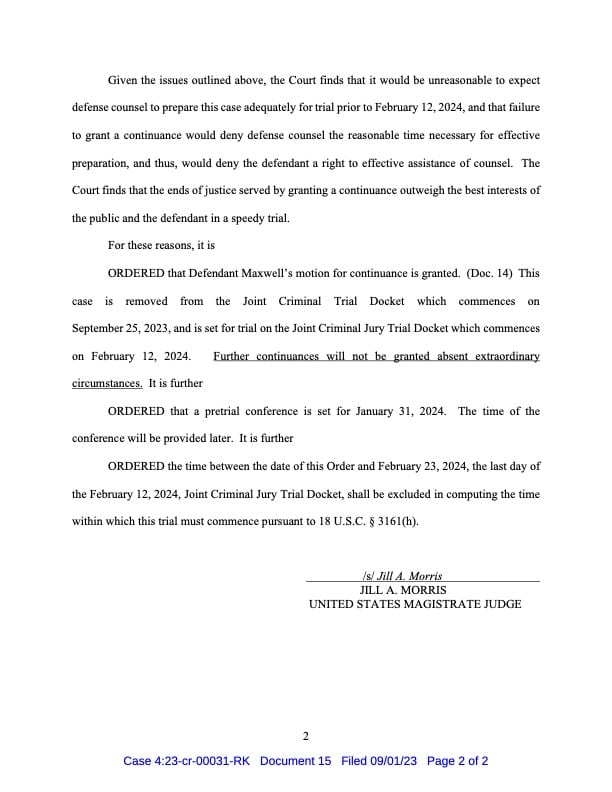 Related: