This post is also available in: Español
Ring in the New Year with some IV hydration or botox, fillers, and microneedling and do it with a huge discount.
ThrIVe MedSpa, an IV hydration and revitalization MedSpa in Puerto Vallarta, is celebrating its one-year anniversary on Dec. 31, and offering a huge discount on services offered between now and Dec. 31, 2022.
You'll get $50 US Dollars off any service of $100 US Dollars or more between now and Dec 31st as a thank you. To receive the discount just mention "Happy Anniversary from Out & About" and tag ThrIVe MedSpa on Social Media.
Specializing in IV hydration therapy such as DefCon 1 HangOver, Cold & Flu, Fatigue & Immune Boost. ThrIVe also performs Stem Cell IVs for regenerative health with packages starting at 25 to 300 Million Stem Cells during a 90 min IV. Aesthetics services such as Botox, Fillers, Microneedling (Skin Resurfacing), Chemical Peels, Facials and PRP are also available.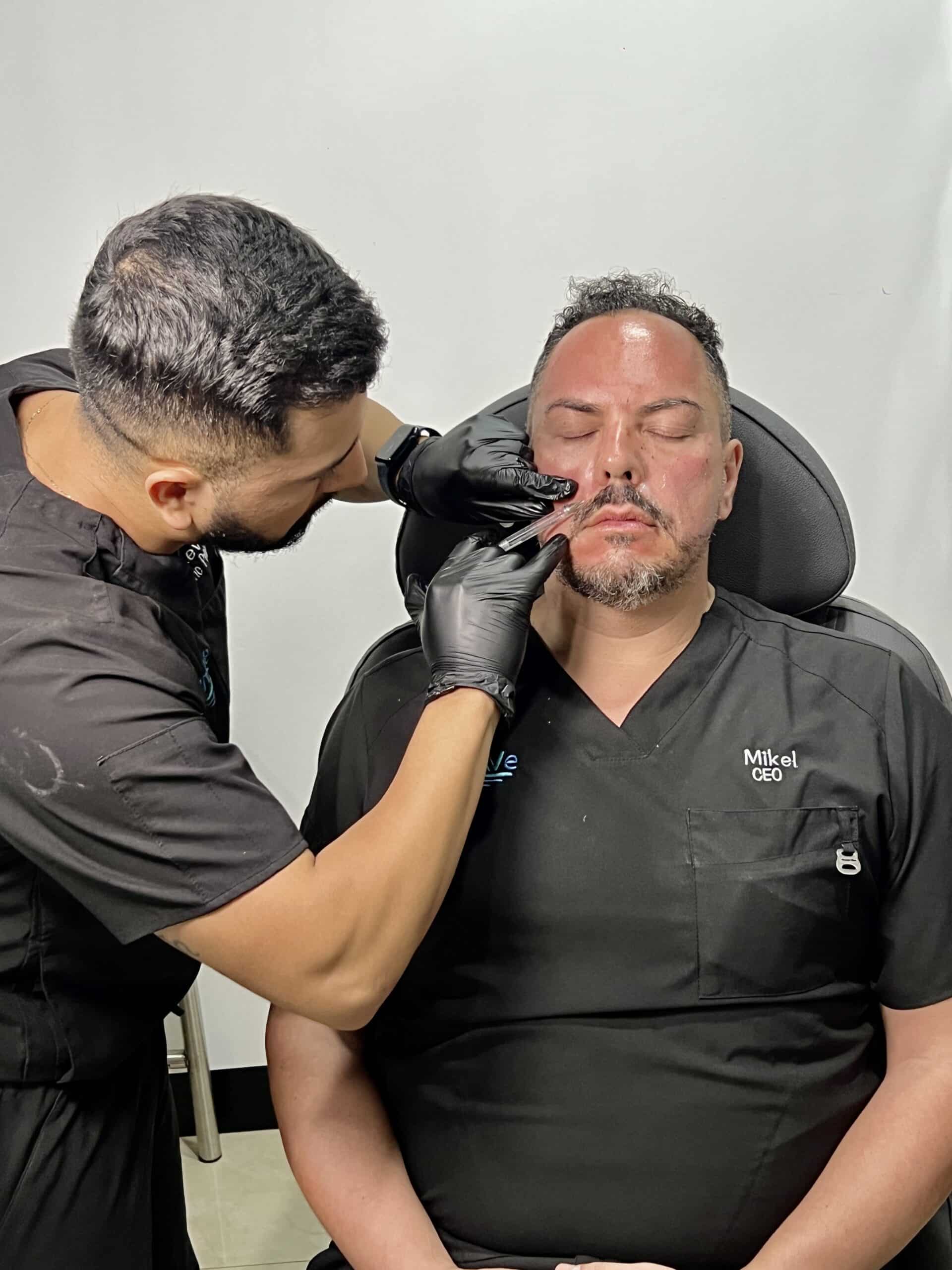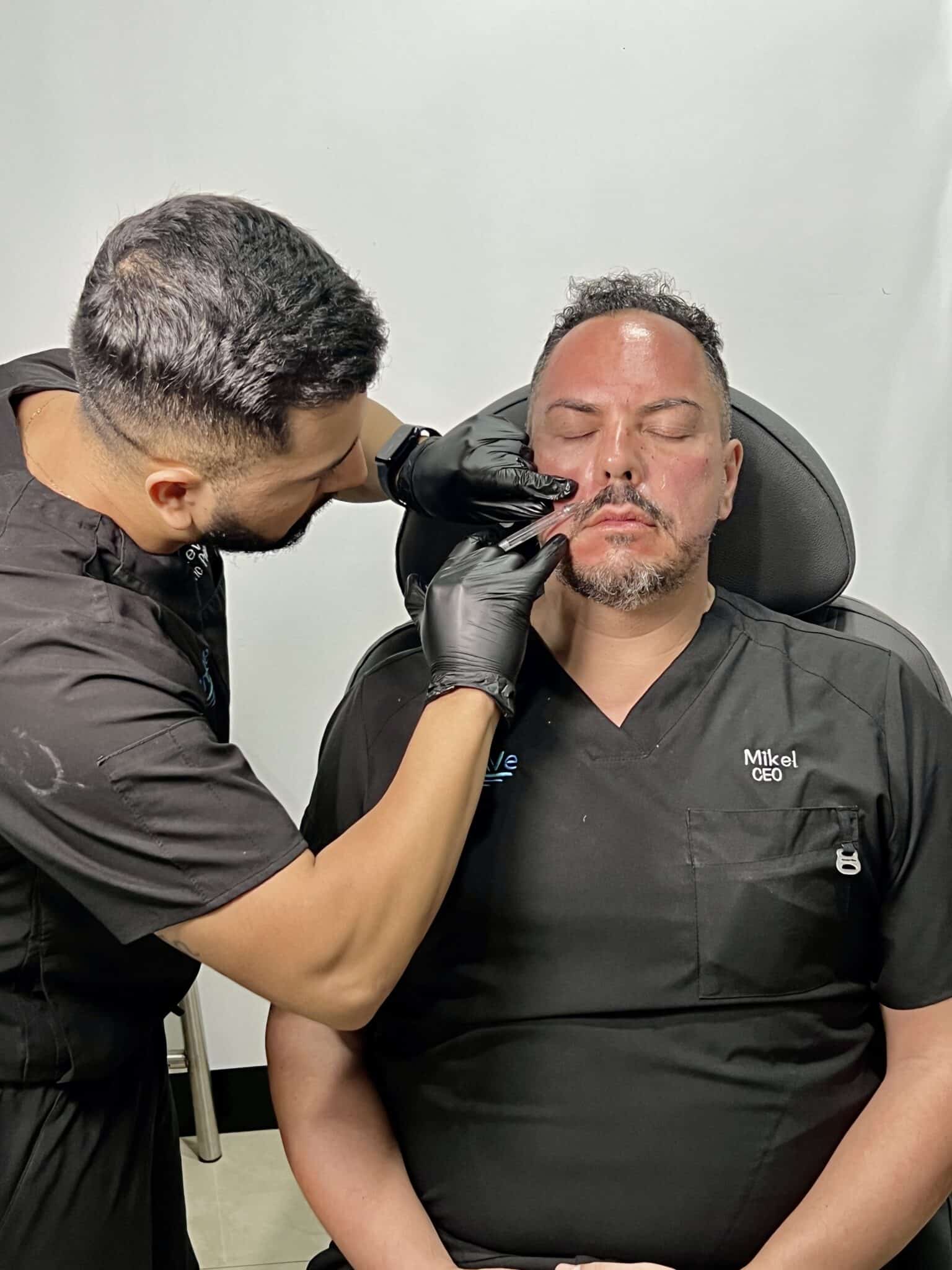 Mikel Alvarez opened ThrIVe MedSpa on December 31, 2021, and has been amazed at how welcoming Puerto Vallarta has been to his new business. Alvarez previously owned a Ketamine IV therapy clinic in Las Vegas, NV, but sold that location to move to Puerto Vallarta full time as this is now his home.
"My first year has been filled with ups and downs; however, as we approach the one year anniversary, we are in the ups," Alvarez explained. "Opening a new company, new brand and a new concept at the peak of the high season (last season) was both a huge learning experience and a lot of fun. PV has been wonderful to us and we, in turn, are here to help people; Looking Good & Feeling Great".
Alvarez is joined by Aesthetics Practitioners that include Levi Hernandez and Dayana Guadalupe; and Registered Nurses that include Alejandro Leal and Alexis Cuevas.Daniel Chávez will be joining the team at the start of the year.
"We want to help people feel better; so treating patients the way YOU want to be treated is the key," Alvarez explained. "We have a great collection of people on our team. From an amazing doctor who can make house calls or meet you at our clinic, nurses who can look after bumps and bruises or administer medications, realtors, restaurant and show recommendations, etc; you name it, we have been asked for it."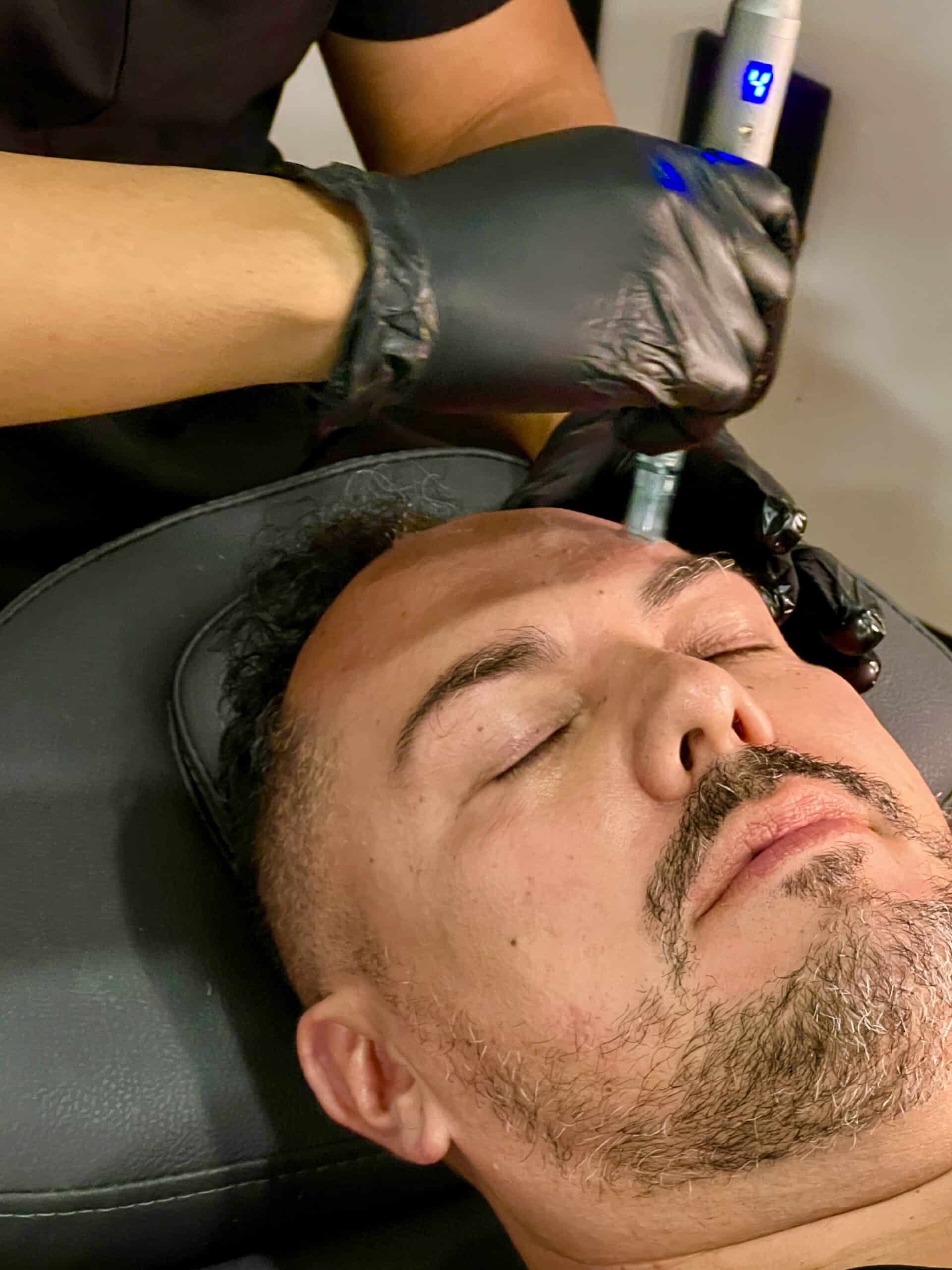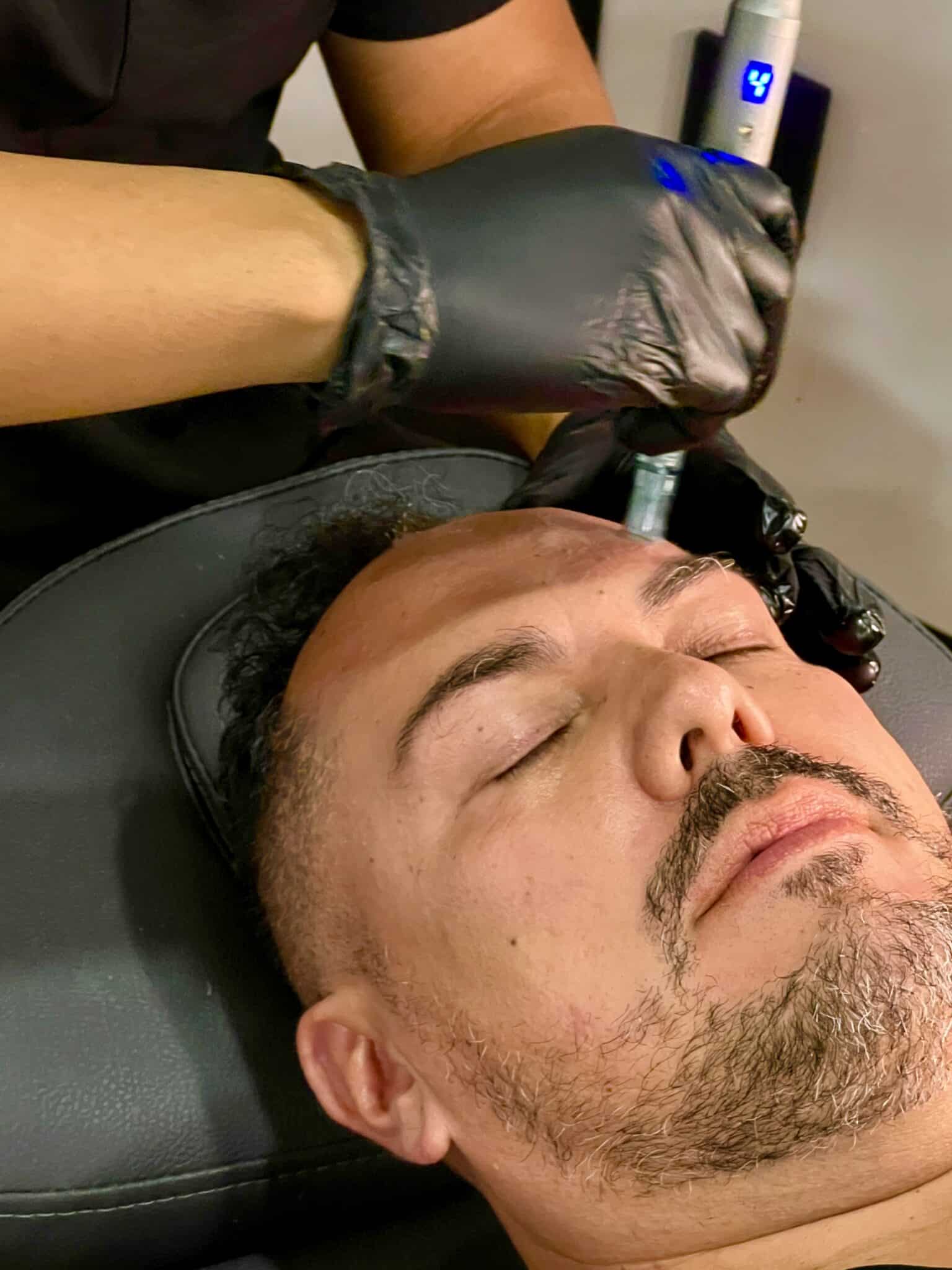 One of ThrIVe's most popular aesthetics procedures is Botox with prices starting at $6.00 USD per unit. Second would be the Vampi Microneedling to help with skin resurfacing and while using your own platelet-rich plasma (PRP). This procedure starts at $125 per session.
And the most popular IV therapy is the DefCon HangOver to get patients feeling like themself again. "We do not want them missing a day of their vacation. The party still continues without them – why not be back with them feeling better than ever?" Alvarez added.
Alvarez's advice for anyone looking to open a business in Mexico?
"Everything you think you know about opening and running a business, throw it out the window," he said. "Owning and operating a business in Mexico is completely different, but I would not give it up for anything."
And after just one year, Alvarez is looking to expand services and space.
"We have almost three times the amount of space behind our back wall that we are going to expand into next year," he said. "It has been fully designed and we hope to break ground after New Years."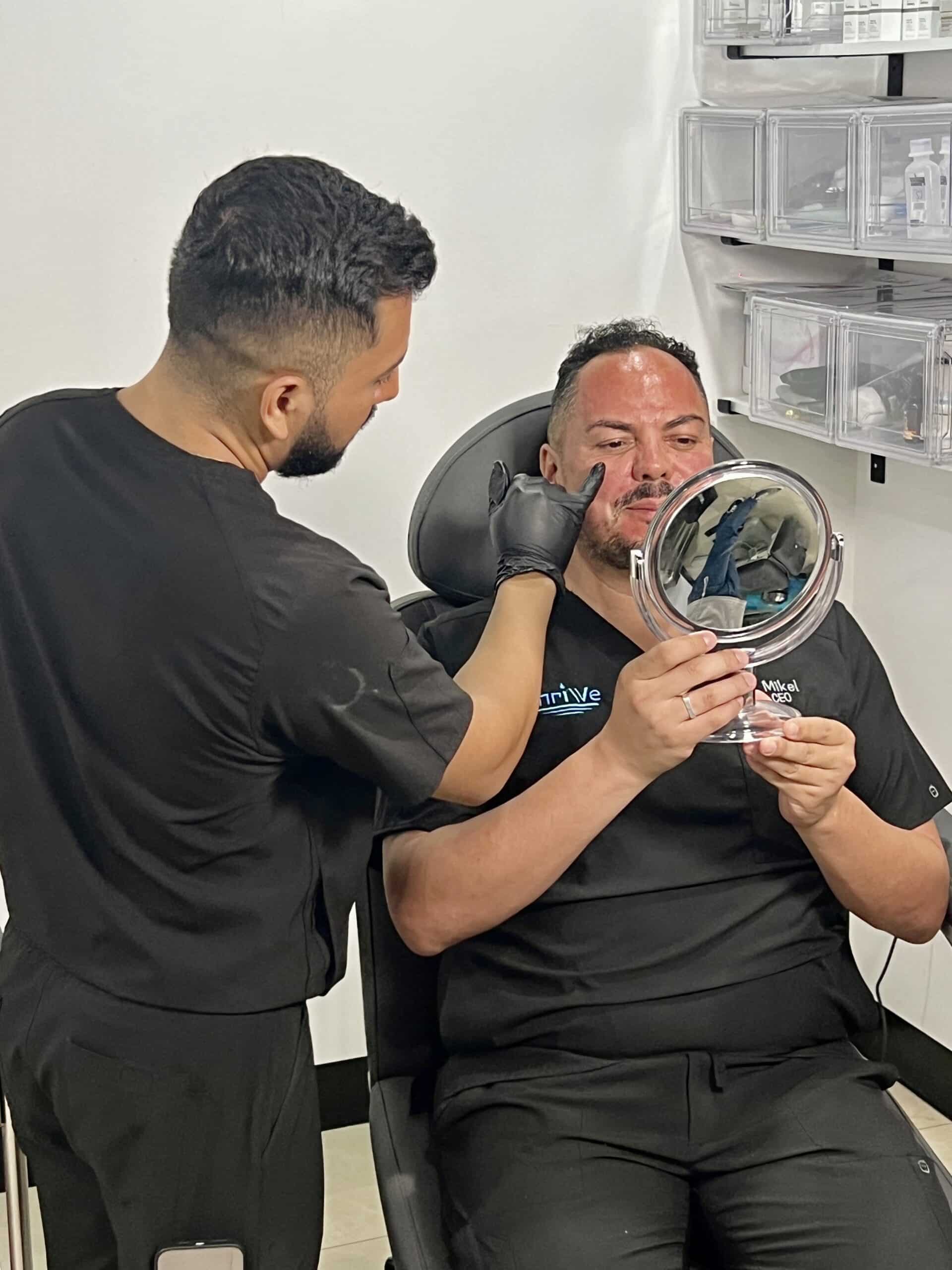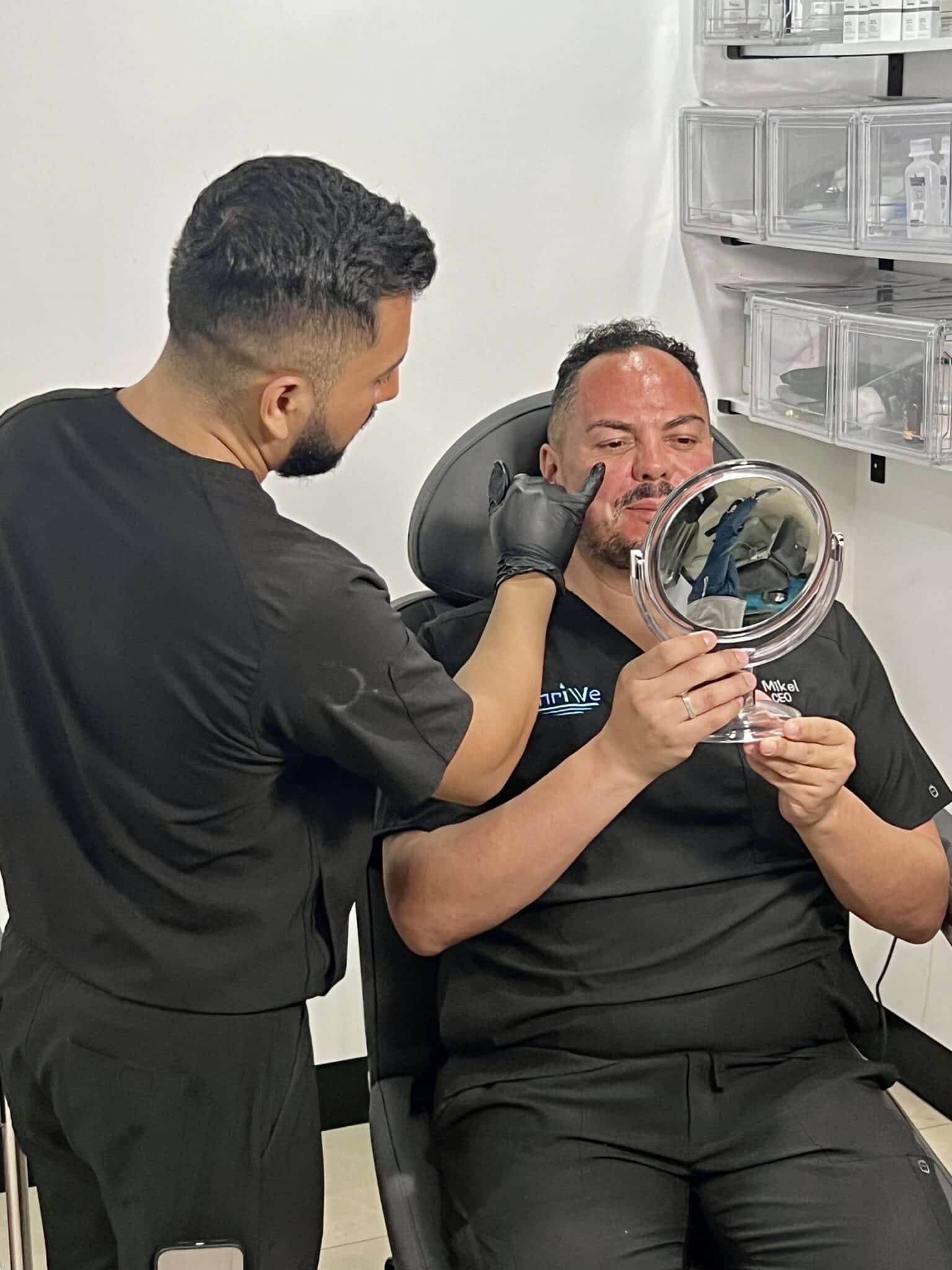 That new space will allow for additional MedSpa services that will include a V-Beam laser which will stimulate collagen growth, reduce the size of scares and reduce wrinkles. He said that in 2023 he also expects to begin offering Ketamine therapy.
"That is such a great treatment that is on the horizon to help patients who are dealing with stress, anxiety, and depression," he said. "More information to come soon."
Information to Know:
ThrIVe PV – Front Desk info@thrivepv.com
Website: www.ThrIVePV.com
Facebook: https://www.facebook.com/ThrIVeMedSpaPV
Instagram: https://www.instagram.com/thrivemedspapv/
WhatsApp: +52-322-306-7004
Location: 277 A Basilio Badillo, Zona Romantica, Puerto Vallarta, 48380 (Next door to Studs Bear/Leather Bar)
Related: