This post is also available in: Español
Sometimes you gotta sing for your dinner – at least that's the new word at STUDS Bear/Leather bar on Wednesdays as they launch a new fun evening of Bearakoe.
"Come sing with the bears @studsbarpv and get discounts and prices for singing, 50% off on sushi every time you sing," the promotion reads.
Hosted by drag queen and DJ Faith Inferno, the new evening of fun runs from 8 to 11 p.m. and includes her spinning classic rock tunes.
"Coming up on Wednesdays at Studs we are excited to launch Bearaoke," faith told O&APV. "I'll be hosting karaoke on the ground floor and queuing up lots of classic rock from both sides of the border for myself. We'll also offer 1/2 Off Sushi from 8-11pm, but with a twist. Whoever joins in the fun and does a karaoke song of their own will get 1/2 off anything on our tasty sushi menu. You gotta sing for your supper."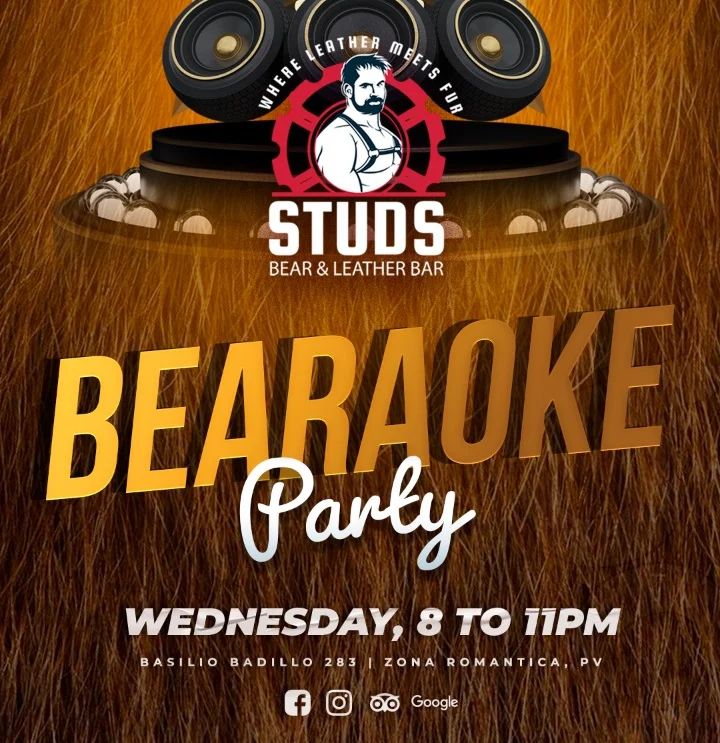 Related Story: