Esta publicación también está disponible en:

Español
Salvador Carrillo, owner and chef of La Tienda Grande restaurant, has taken his Puerto Vallarta talents to an international level as he continues to make a name for his food.
La Tienda Grande is located on the corner of Hidalgo and Juarez streets of Ixtapa Centro, Puerto Vallarta.
Carrillo has been named as culinary advisor for the new restaurant 'Comalli', located across the world in Saudi Arabia. A new adventure far, far away from his native Ixtapa, takes place for him in Jizan, a small city on the shore of the Red Sea. Carrillo was invited by some young Saudi restaurateurs to give life and flavor to 'Comalli' and bring a Mexican touch to the area.

"I met the Saudi owners in Dubai, when I was studying, they really liked my cuisine and wanted to have a Mexican concept in Arabia." Carrillo says.
Comalli recently opened its doors together with Chef Carrillo a month ago, precisely with Ramadan (the Holy month in Saudi Arabia). Carrillo tells us that those dates are sacred for the culture and they fast, in addition to eating only certain very specific things.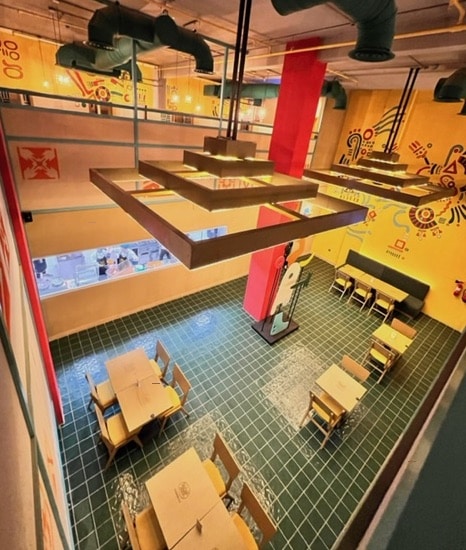 The Mexican Chef was also involved in part of the design of the spaces and atmospheres of Comalli, bringing that have Latin-Mexican inspiration. One of the rooms is inspired by the Mexican Jade stone, with beautiful green floors and spectacularly high ceilings in yellow with Mexican hieroglyphics. They also have a space with cubicles dedicated to women so that they can eat there since, due to their religion, they cover their faces and can only be discovered in private.
Comalli's menu is one hundred percent Mexican fused with Saudi ingredients. Many countries have the belief that Mexican food is just burritos, nachos, fajitas and 'Taco Bell'. Carrillo wanted to remove that wrong idea.
"We wanted to really make a Mexican cuisine by fusing it with whatever ingredients I could find here." he said. "I wanted to give the locals a great Mexican flavor and let them know it is outside of what they think is Mexican food."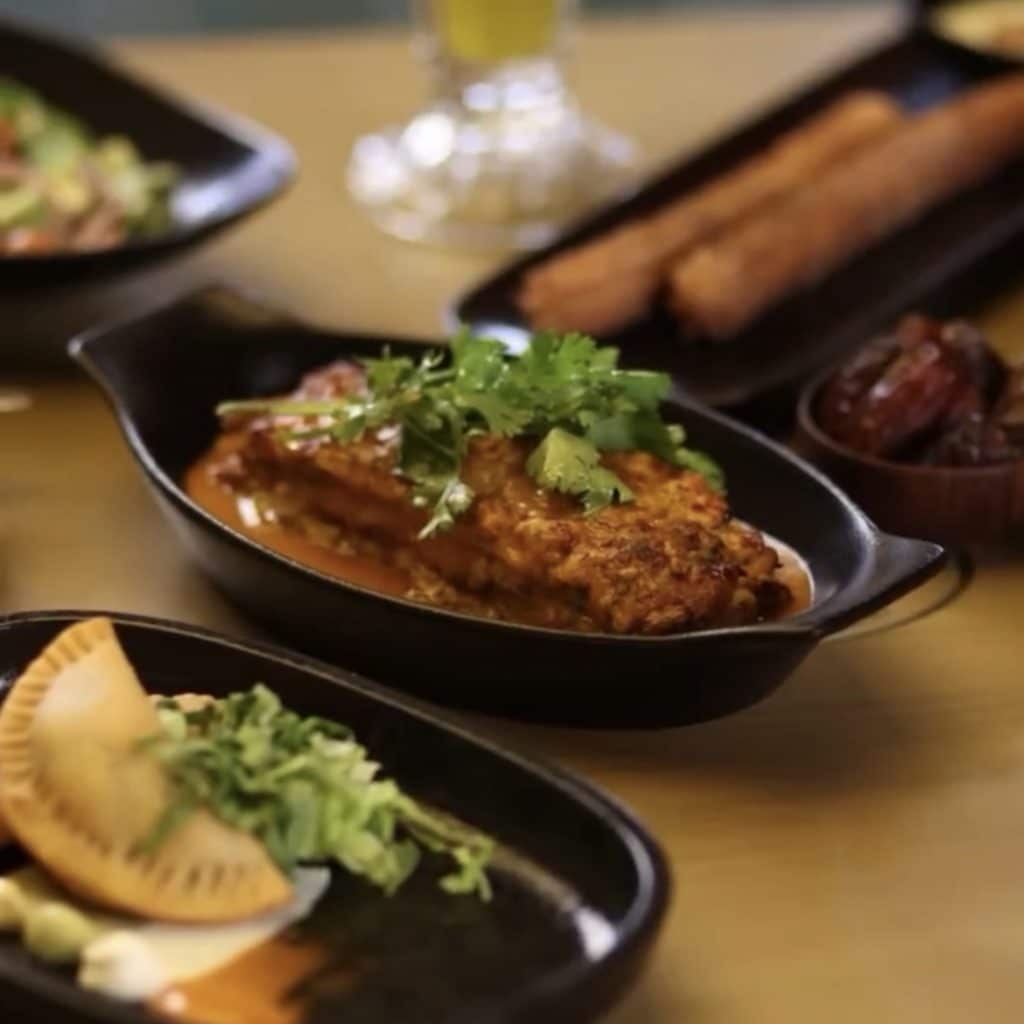 The dishes that stand out the most on the Comalli menu are roast beef prepared in high vacuum with guacamole and Mole, a fusion version between Mexico and Arabia. As for the drinks (not alcohol) he made fresh strawberry, pineapple with mint, sangria, coconut and jamaica waters and the most popular was the horchata water.
Comalli has a capacity for 200 people and almost since it opened they are full every day.
Carrillo put together his kitchen team to make it work perfectly.
"I brought three Mexican boys from Vallarta and I have people from Nepal, the Philippines, Bangladesh, India, Vietnam and of course local Saudis."
Initially, the project would only be the training of restaurant staff for two months, but due to several delays, Carrillo had to consider the option of staying for four months.
The city of Jizan is very small (105,193 inhabitants) and for this reason it is not easy to find many products to make a signature cuisine. Carrillo ran into these difficulties since he had put together a work plan from Vallarta with a menu that at the time he was there he had to modify.
"It was a very big and interesting challenge, due to the fact of looking for suppliers and ingredients, we are on the edge of the country bordering Yemen, which is generally a country that is at war and where not many supplies arrive."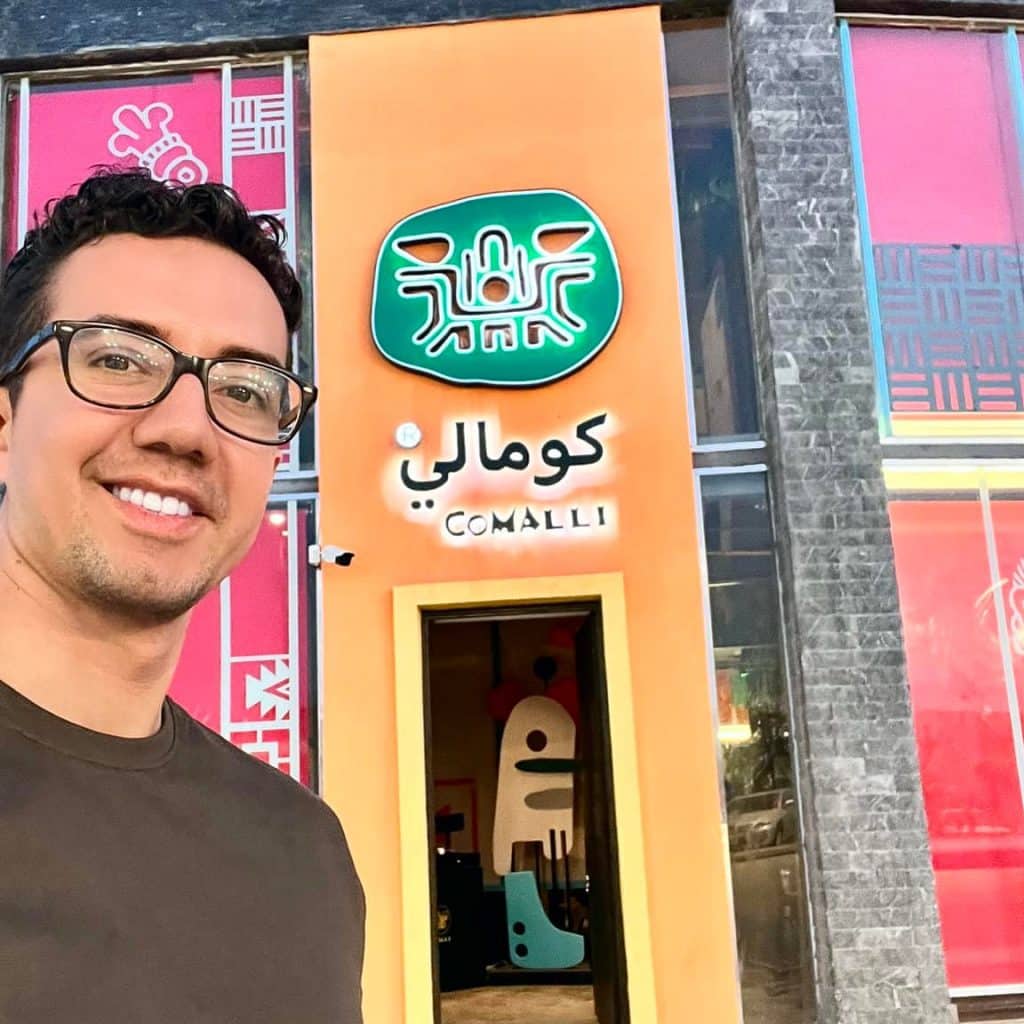 Carrillo found it difficult to get very simple things that we can find elsewhere, like lettuce and that is where his ingenuity began to solve and transform difficulties into opportunities. He took on the task of creating new dishes and letting himself be surprised by those new ones flavors.
"I came with an idea for the menu but when I got here 80% of the ingredients were not there, so I had to improvise with what exists here and it turned out very well, they liked it a lot," he explained.
"I wanted to make a Mole but I couldn't find the dried chiles from Mexico, so I had to work with the ones they have and start making it from scratch. I took Pipian de Pistache, and at first it was strange for the locals to taste it in such a different way – since they know it as sweet – but it has been widely accepted and now they only come for that." he says
Carrilo plans to travel to Jizan every year to change the Menu and continue advising the staff. For now, we will have him back in Vallarta until next June and he'll be dedicated to his restaurant La Tienda Grande, where they have some special news later this year.
If you want to know his skills, visit La Tienda Grande and its extraordinary cuisine and place. Located in Ixtapa, you will be pleasantly surprised and you will want to return very soon.