Esta publicación también está disponible en:

Español
It has often been said that "home is where the heart is."
Nothing sums up the life of Chef Salvador Carrillo than that phrase. And with our theme, "making Puerto Vallarta your home" it seemed appropriate to feature someone who has invested their heart, soul and finances back into the community they grew up in.
La Tienda Grande, a restaurant project created by Chef Carrillo, brings home his love for family, his hometown, and his love of food.
A native of Puerto Vallarta, but now living half way across the globe in Dubai, United Arab Emirates, Carrillo grew up as a free child in the streets of Ixtapa, a colonia in Puerto Vallarta. He spent his time with his brother, his friends and his dog. Occasionally farming with his grandpa, and weekend cooking with his grandma.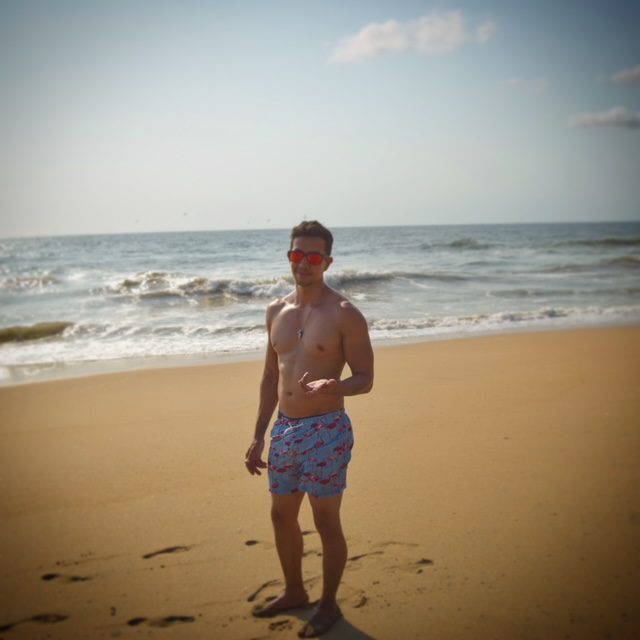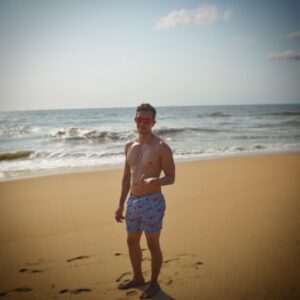 "I've never had any luxury items, just a small TV with four channels, no computer or fancy books," he said. "Just me and my creativity to be who I was and became who I am. Indirectly I was living the same life as now, but I didn't know."
Chef Carrillo has seen his beloved Ixtapa grow and blossom, only in years later to see it's light and relevance fade out.
"It's a place that permeates my mind with memories, and I'm aware, many others can relate with me," he said. "My heart knows this town still has the magic to become a landmark and can keep on creating indelible experiences that will be remembered by generations to come."
And it was with these memories and passion that brought La Tienda Grande to fruition, where Carrillo's desire to give back to his Ixtapa came about.
"La Tienda Grande was cooked on slow heat, as a homage to the women who made me the chef I am today," he said. "My mom, my four grandmothers, aunts, friends and those women who I've met in life and have inspired me. The menu is based in dishes I've tried before and have lived in my memory, they'll be interpreted in my own way; my team and I will make Mexican creative cuisine, all in the place I was raised."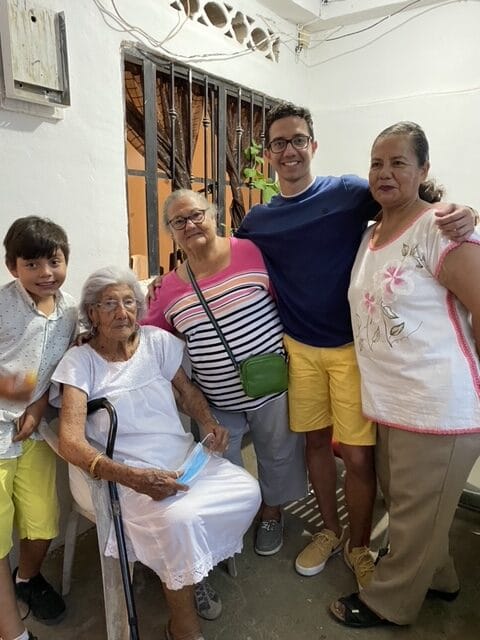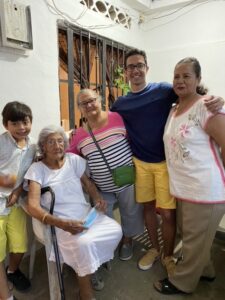 Sitting at the corner of Hidalgo and Juárez, in the heart of Ixtapa, the building housing La Tienda Grande paints the perfect portrait of Ixtapa in the 40's, as a meeting point for the village and gathering place for the residents. The building housing La tienda Grande was the first store in the village, the biggest one – and even though its original name was La Perla, locals always referred to it as La Tienda Grande (the big store). Its mere existence helped Ixtapa bring villagers together, much like the restaurant does today.
"This is how the idea of reviving the physical space as a restaurant with the perspective of the yesteryears of Ixtapa was born, and as the beloved teacher Eusebia would say: from the time where they tied up dogs with sausages," Carrillo said. "Having this iconic corner in Ixtapa as its venue, involves history, taste memory and good times; it is about a curious kid invaded by fear, it is about a culinary taste rooted in the heart of my grandmother's house, and that I, with much love, want to share with all of you."
Carrillo was 18-years-old when he started college and began his professional life as a chef. He earned a bachelor's degree in Gastronomy at the Universidad Tecnológica de Bahía de Banderas (UTBB).
"I couldn't afford leaving the city for training or studies," he said. "So, I did everything I could and I learned everything I could from people around me. Then after much hard work, Restaurant La Leche and its owners named me as Executive Chef. I was only 22 years-old and had a huge responsibility on my shoulders."
And for seven years he worked as hard as he could, changing the menu regularly and building on the exceptional reputation that La Leche carried.
"It wasn't easy, but I did it, for seven years, until a voice in my head told me to move," he explained. "So, I went to the US, just for six months. Maybe it wasn't the life I wanted so I came back to Mexico to teach in different places and after a couple of months I got the offer to move to Dubai and grow there."
So for the past five years he has lived in Dubai, and kept busy with projects that included the opening of Moe's, a French restaurant, and NIDO, a Spanish tapas bar.
"I have lived in Dubai for the past five years, but my home, my heart and my life will always be in Mexico, in Vallarta."
La Tienda Grande was opened by Carrillo and his life partner, Gabriel Arvelo in 2020. Arvelo is running the restaurant. Chef Ana Flores is overseeing the kitchen and the magical dishes prepared for their patrons.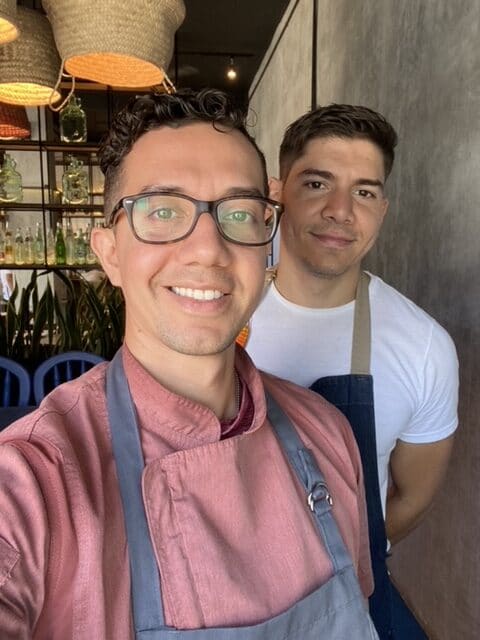 "La Tienda Grande is my idea but I could not have made it a reality without my life partner. Gabriel and I have many years of story and many more of the future," Carrillo explained. "He has been my support in every step and now he's the one running the restaurant."
"I'm just a creative lover and foodie, he's the full package," he added with a laugh.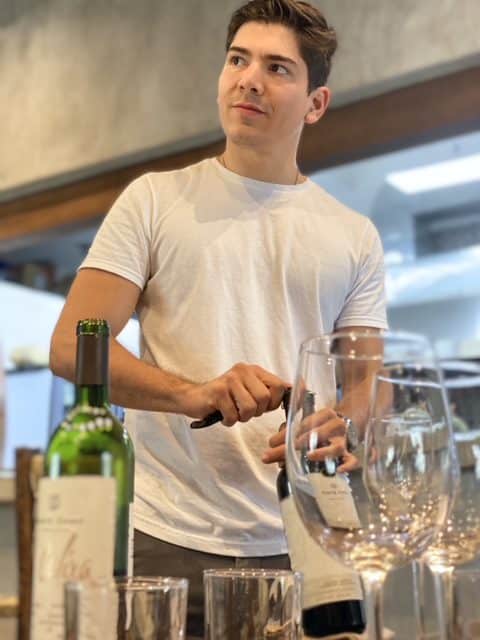 Carrillo has received numerous awards for his culinary skills, including an award from the Pro Chef Awardsas the best chef of Mediterranean cuisine with a Latin twist.
The food at La Tienda Grande is fun, interesting, with flavors unique to the area. The menu changes, so a return visit may be like a new adventure.
"The menu is inspired in the food I remember from every woman I met in my life, reflected and cooked in my own way," Carrillo said. "I love food and there is no way I could decide my favorite dish. But our customers love the El Taco Chino; Chabela Salad; White Mole Red Snapper; Grilled Octopus, and Bolillo Ice Cream.
If you want to visit La Tienda Grande (and we highly suggest you do), reservations are highly encouraged as the popularity of the restaurant continues to grow.
La Tienda Grande
Hidalgo 172-A, in the corner of Juárez Street, Ixtapa Centro
Kitchen: Wednesday to Sunday from 6 p.m. to 11 p.m.
Saturday and Sunday Brunch: 9 a.m. to 3 p.m.
Bar: Wednesday to Sunday from 6 p.m. to 1 a.m.
Reservations are taken at (322) 291-7717
Facebook: @LaTiendaGrandepv
Instagram: @latiendagrande