Esta publicación también está disponible en:

Español
Out & About Puerto Vallarta proudly presents its 2022 special edition, "Summer of Pride", with three different covers reflecting different aspects of pride. You can pick up a printed copy throughout Zona Romantica and other parts of Puerto Vallarta. You can read the digital version here.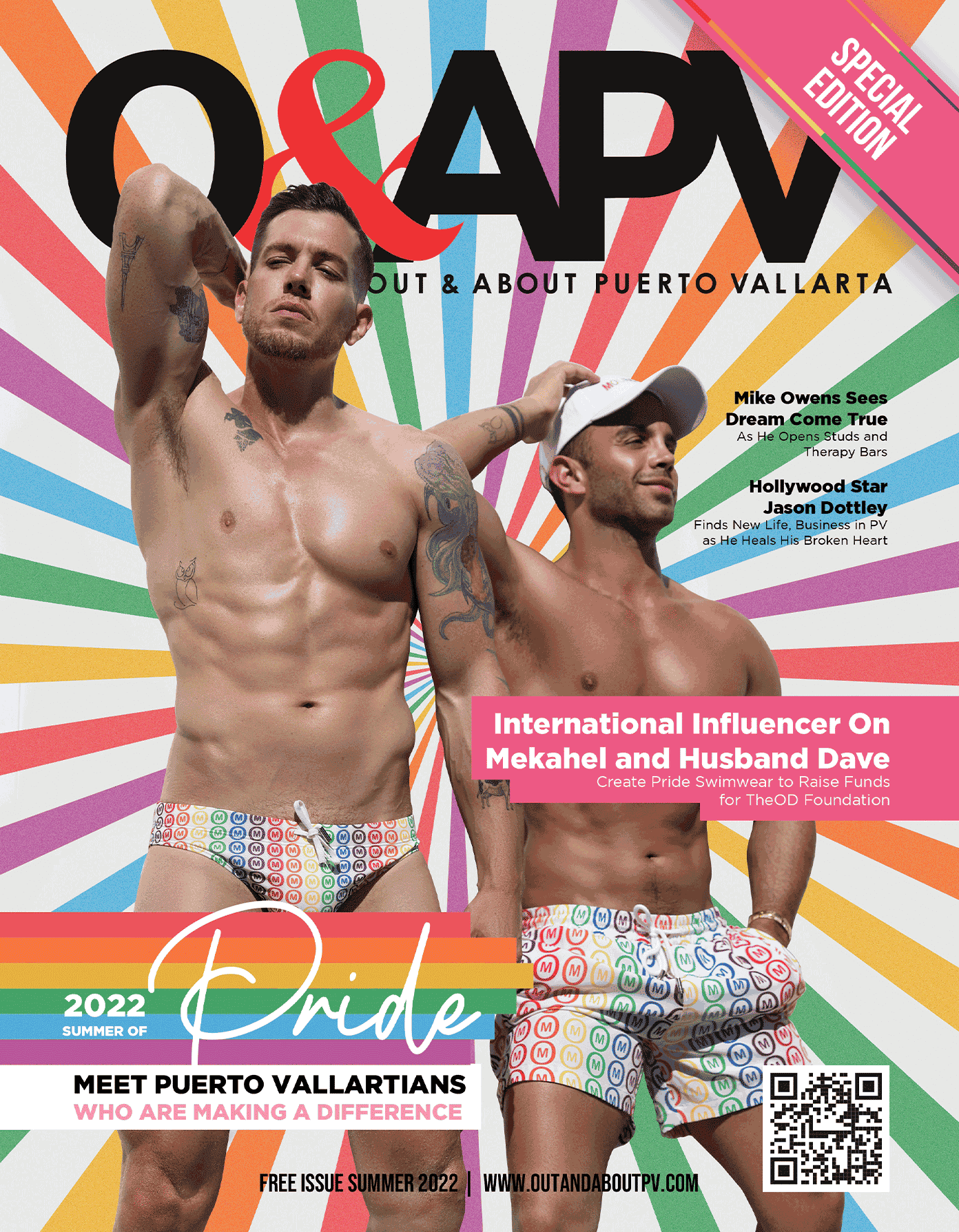 Gracing our first cover is international influencer On Mekahel and husband Dave, who have created a set of designer Pride Swimsuits to raise funds for The OD Foundation.
On our second cover we feature Hollywood star Jason Dottley as he tells us about his new life in Vallarta.
Finally, Mike Owens shows pride as an entrepreneur as he opens two new bars – 'Studs and Therapy'.
Plus, we introduce you to some great LGBTQ+ personalities who are making a difference in our wonderful city. And be sure to read our feature on a new generation of young talents from Vallarta who are ready to slay.
But that's not all – legendary Drag Queen Hedda Lettuce tells us how she has made Puerto Vallarta her home. The talented guys from the Eye Candies PV present us with a new form of entertainment with incredible acts with fire. As you can see, we will have options for all tastes as we celebrate a Summer of Pride, because that is what the pride of living, loving and respecting diversity is all about.
Click here to read the digital version on Issuu.
[fliph5 id="uvqhk-qhqj" width="700px" height="400px"]