This post is also available in: Español
Salvador Dominguez, an expert in social media management, communication and public relations, has joined the team as Editor of Out & About PV Magazine (O & APV).
Domínguez, originally from Mexico City and a new resident in Puerto Vallarta, has a degree in Communication Sciences from the Marista University with extensive experience in public relations for lifestyle-fashion brands and management of artistic talent.
Dominguez began his public relations career at Edelman Public Relations as a communications executive in the health and consumer area, including clients such as Boehringer Ingelheim Pharma, Sanofi Aventis Pharma, Samsung and Helvex Mexico, and lifestyle area with accounts like Nike, Converse and Dockers.
He also worked in Marka Talent, a management agency, as coordinator of the press and public relations area, leading the communication strategies with the media of artistic talents as well as social media campaigns with different brands.
Dominguez has established his home in downtown Puerto Vallarta, with his husband Alberto and their puppy Teo, an adorable schnauzer.
"We are very excited to be part of the Puerto Vallarta LGBTQ community and we are looking forward to meeting new friends and become more involved in the community," he said.
Chavo, as he has been called since he was a child, said he's especially eager to tell the stories of Puerto Vallarta's LGBTQ community.
"Although Puerto Vallarta is a smaller place than Mexico City, there are thousands of stories to relate, and super interesting people inside and outside the LGBTQ community. From traditions, art, food, music, theater up to sports, the diversity is enormous, I am very excited about what is to come "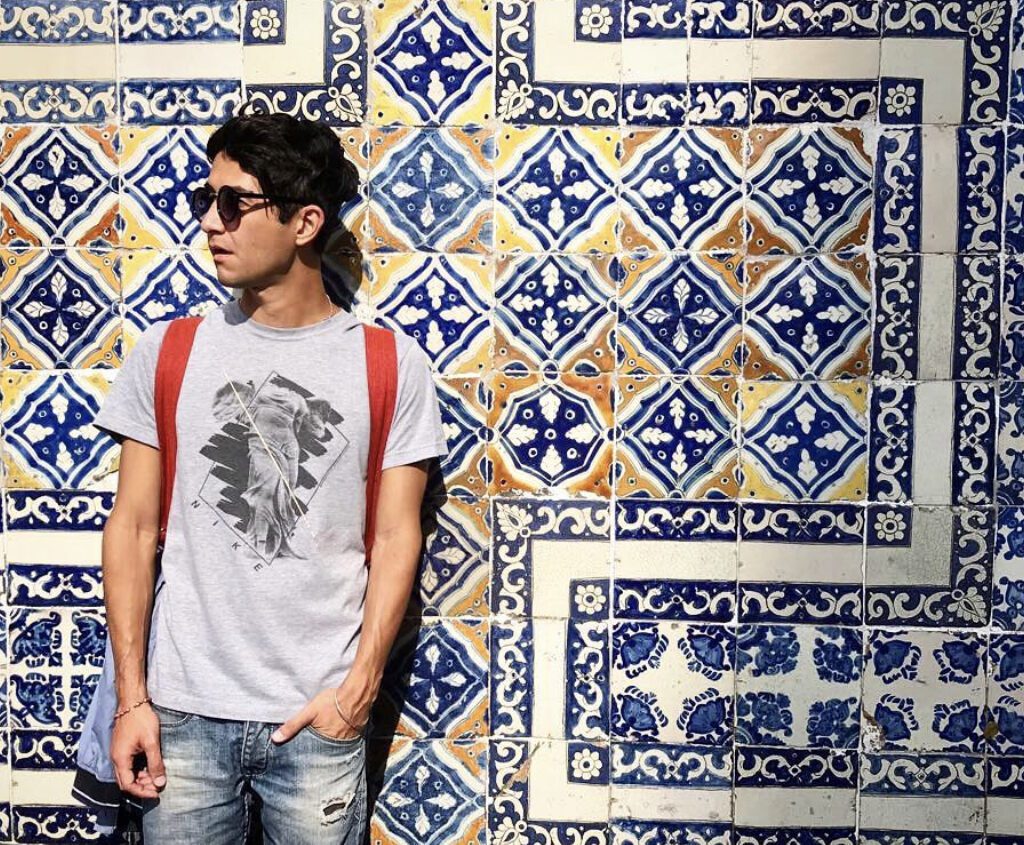 Chavo remembers how he woke up when he knew he was part of the LGBTQ community.
"I always knew that I was different, from an early age, but I didn't quite understand why. I always had the support of my family and my mother. She was a very important pillar for me, to be here today. I remember that when I was a child, sometimes for Christmas I asked up for Barbies instead of strollers, and my mother never denied me those gifts. Even she did not agree very much, she respected my decision and made me see that she had no problem. That's when I began to understand that my sexual orientation was different, but that did not make me less. I had my process like everyone else and now I live my life to the full," he said.
His professional experience includes his studies in dramatic art as an actor. He has acted and produced different theater projects in Mexico City, with different independent companies and had seasons throughout these years.
 "My experiences help me connecting with other people, being empathic with my environment and listening each one of us expresses and interacts. Above all, I try to learn from the people I work with in at each project I get involved. It is an honor being part of the O&APV team, helping to tell the stories that make up our community. "
Domínguez joins a small but dedicated staff at O​​&APV, that has been created to shed light on the grandeur and complexity of Puerto Vallarta, through the lens of its LGBTQ residents and visitors.
"There are conversations going on here, the great growth of the city and our community. The shared experiences and the impact that as part of the LGBTQ collective has on the evolution of these stories" explained Jerry Jones, publisher of O&APV. "Our goal from the beginning has been to help record for history how we live, what we value and who we are. We welcome Chavo to our community with open arms and look forward to the stories that he will be able to share with our readers. "
Related Stories: