Esta publicación también está disponible en:

Español
Puerto Vallarta is no stranger to LGBTQ owned businesses – from small retail shops, entertainment venues, property management, restaurants and bars, there are probably (and this is a guess) more than a hundred LGBTQ owned businesses here. 
We don't have the space to profile all of the LGBTQ owned businesses here, but in honor of Pride and celebrating things that we have pride in, we talked with a few small business owners about what drew them to Puerto Vallarta and how they are putting PRIDE back into the local community.  
If you're a LGBTQ owned small business, share your information on our Facebook page so our readers and followers can support you!
Elixir Mixology Bar
Elixir Mixology Bar, located at Basilio Badillo 419, in the Emiliano Zapata Colonia, opened in January 2021 and is owned by Elena Esquer Zolezzi, her wife Sarah Rose, and Laura Jaimes.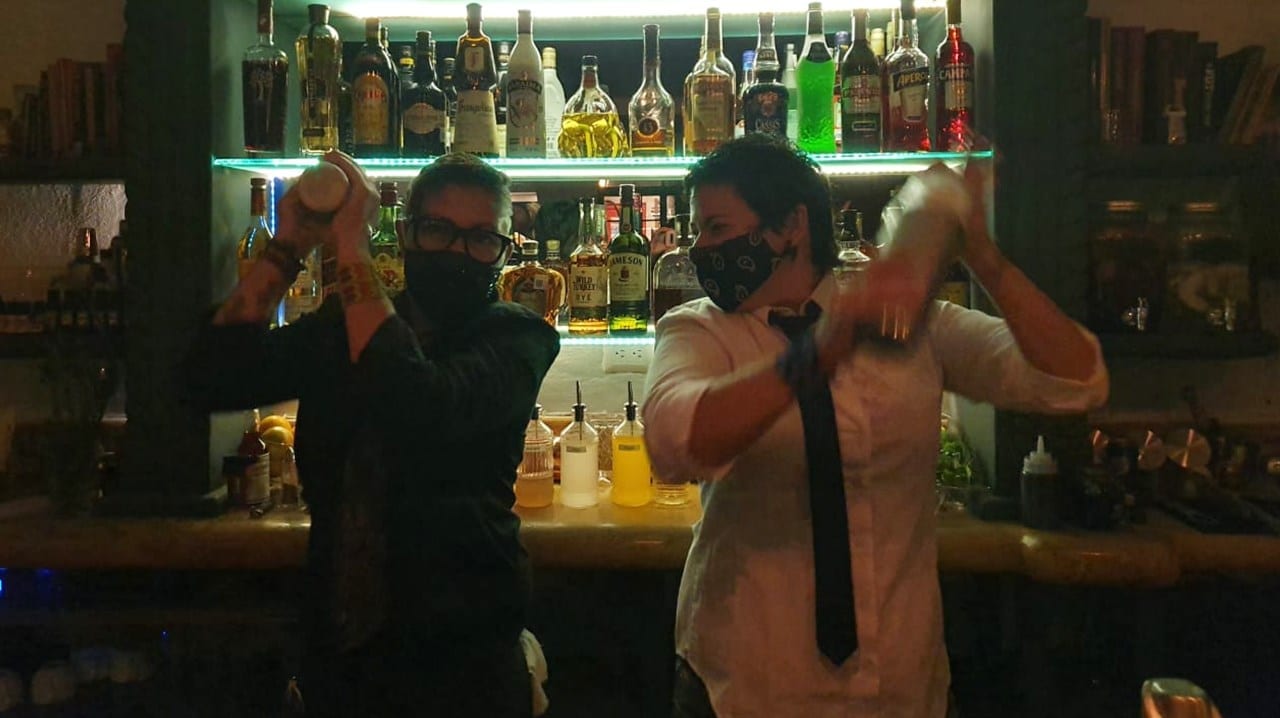 It was a lifelong dream of Zolezzi and Jaimes to open a venue in Puerto Vallarta to welcome anyone, and to be a predominant meeting and gathering spot for the lesbian and queer women in the community.
"I have spent over two decades working in the service industry providing top-level service and management at restaurants in cities around the world," explained Jaimes. "And Elena's two-decade journey in the industry includes working as a highly experienced server in top restaurants in Puerto Vallarta, and finally traveling the world on Carnival Cruise lines working as a professional mixologist. We've been able to combine our skills and knowledge to create a cocktail bar concept new to Puerto Vallarta's Romantic Zone."
And even though the bar is LGBTQ owned, all are welcome, and the owners want to stress that anyone who comes in will feel like they belong.
"It is very important to us that anyone and everyone always feels welcome and loved at Elixir Mixology Bar, explained Sarah Rose. 
Rose said the one important lesson that the three owners have learned is that "On-time" is not going to happen.
"Stay patient, let things flow, and trust the process," Rose said when asked about advice for others seeking to build a business in Puerto Vallarta.
All Access Sports Bar
All Access Sports Bar, located at Lazaro Cardenas 175, in the Emiliano Zapata Colonia, opened in September 2018 and is owned by James Sabatini.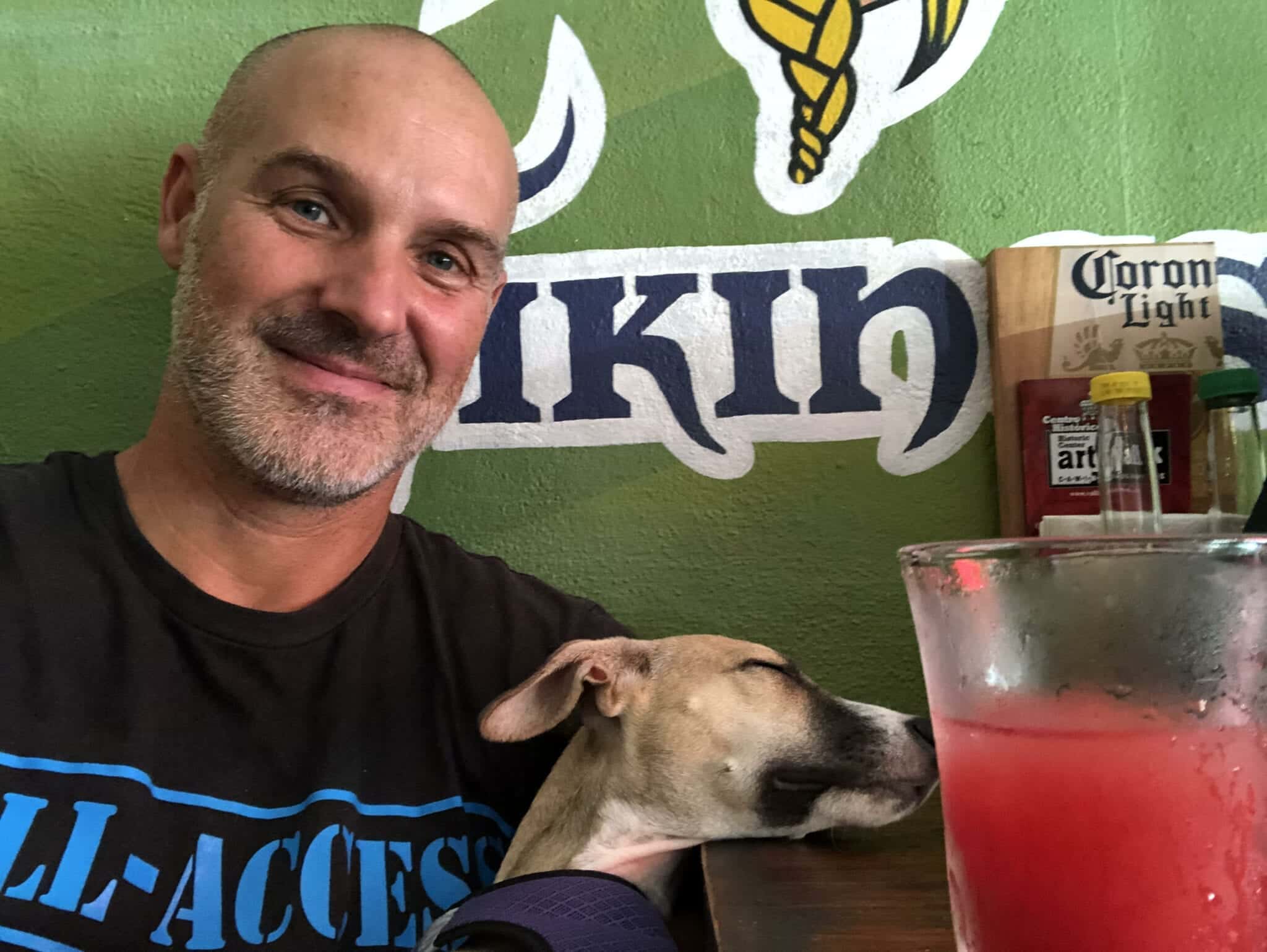 "While Sabatini is gay, he doesn't market or identify the sports bar as a "gay bar".  He created it to create community and connection, for anyone to relax, be who they want to be, and enjoy Puerto Vallarta. "
All Access is for "all to access".  Sabatini and his staff create a community vibe for fun, for great food and for all to be who they want to be while enjoying Puerto Vallarta.
His best advice to others looking to open a business?
"Network and get to know the locals, and the other local business owners," he said. "Community goes a long way in discerning what are the best options for hiring, what contractors to use, and the processes for legal and government."
Sabatini encourages anyone to come to the bar and meet him and his staff. He said they all genuinely love to get to know people, and he has great food!
Samson Waters Property Management & Vacation Rentals
Samson Waters Property Management & Vacation Rentals began their Puerto Vallarta operations in June, 2019. 
The company had been operating for the previous six years in Playa del Carmen, Akuman, Tulum and Merida.  In addition to those locations (and Puerto Vallarta) they recently added offices in Riviera Nayarit and Cabo.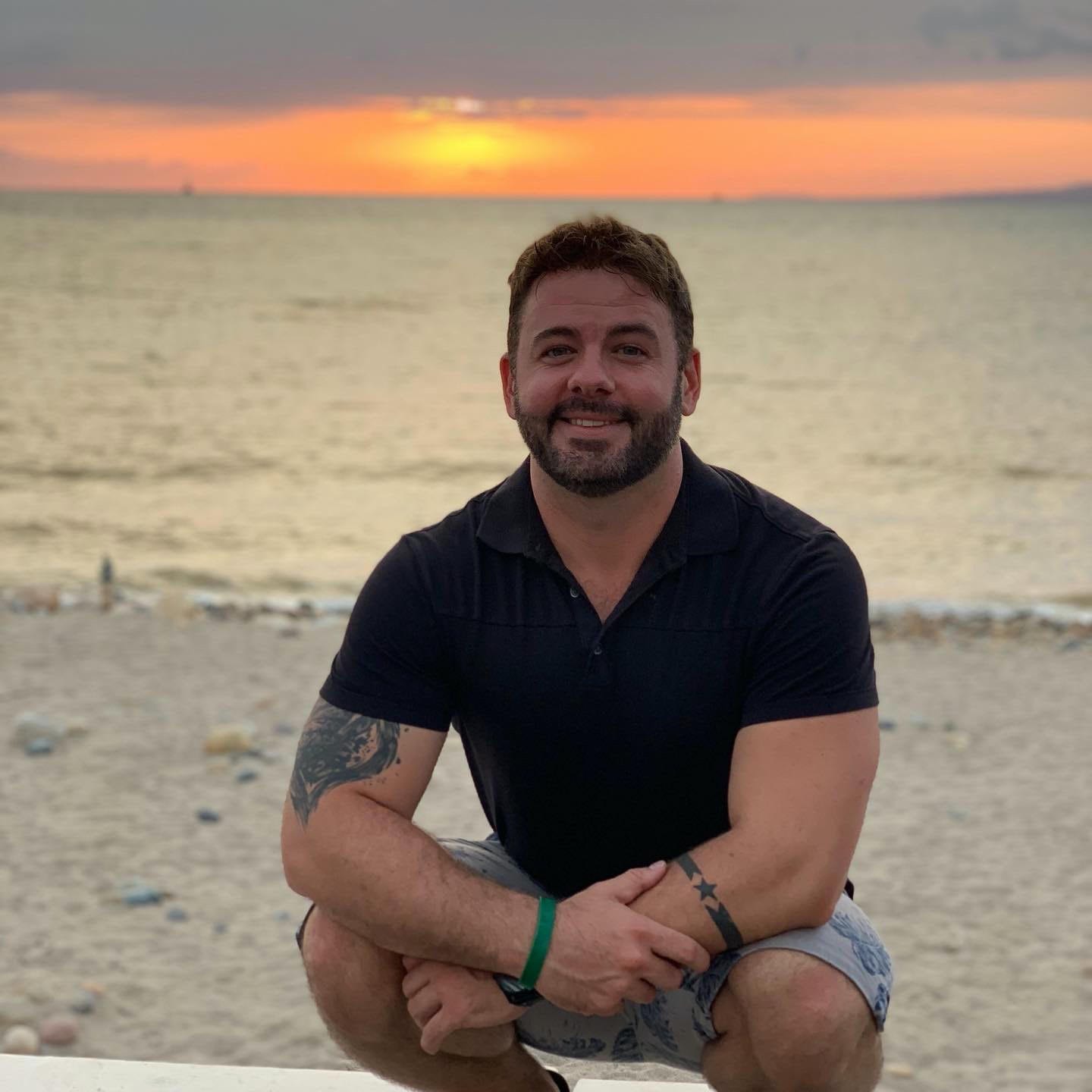 "The desire to open our Puerto Vallarta Operations had been strong in my heart since our company began," said Josh Knox, managing partner-Puerto Vallarta. "Working with the strong and diverse LGBTQ traveler is something I longed to be a part of and help grow as part of the business community."
Knox echoed the same sentiments that Sabatini had offered when asked about advice for future Puerto Vallarta LGBTQ business owners.
"There truly is a whole community of people willing to help with questions, struggles, and support along the way," he explained. "Even those you might be competing for business with. I've found this community to be more than I could have hoped for."
La Chachalaca Bar and Restaurant

La Chachalaca opened in July 2018 and is located on Francisca Rodriquez 136 (near the Pier in Old Town). 
Christopher Biles, one of the bar's owners, moved to Puerto Vallarta from California after 30 years working in the corporate world.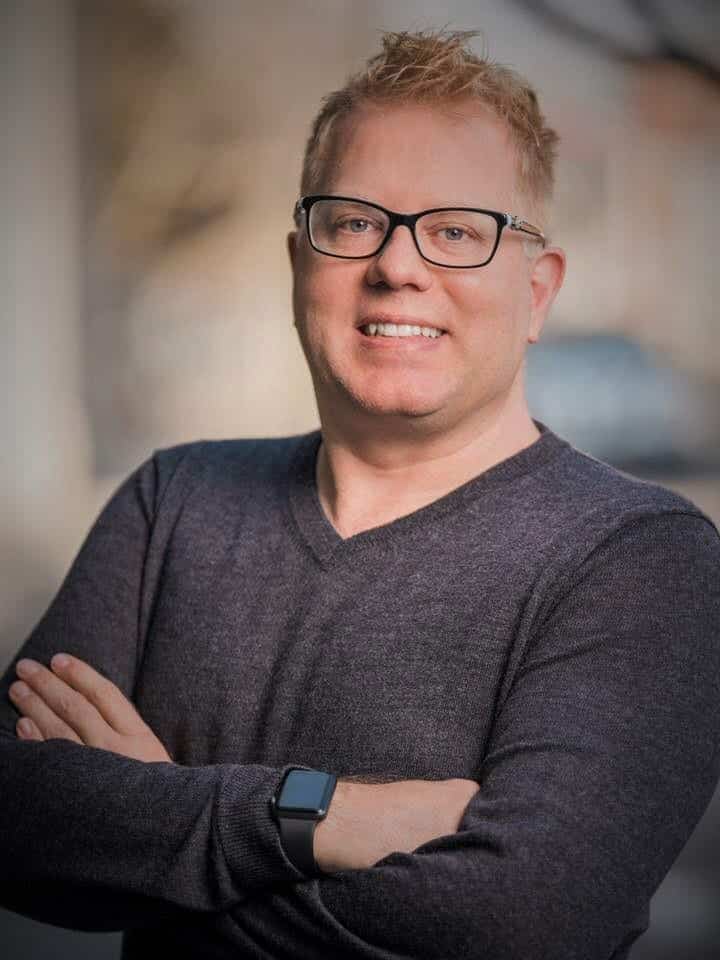 "I have loved PV for years, as many do, when I vacationed here. Finding the bar here and the ability to buy it was an amazing chance to do something for myself and live in one of the nicest places I've been to."
Biles said he's learned so much about operating a business in Puerto Vallarta over the last three years. His best advice is to surround yourself with professionals who can help guide and provide advice, including an attorney, accountant and relator. 
His second piece of advice is to watch your cash flow and remember that you are making and spending pesos, not the US or Canadian dollar. 
"I see business owners come from out of the country and spend money based on the exchange, that may be ok, but when the capital runs out, an owner must realize they are making Pesos," he said. "Therefore, spend like you're making pesos or you risk wasting money. For example, let's say a business wants to do an improvement that cost $10,000 USD, the owner may be excited because that is cheap compared to back home. What owners need to realize is that $10,000 USD is $190,000 Pesos. How long will it take to recoup the Pesos?"
 And while Biles identifies as gay and promotes La Chachalaca as a LGBTQ bar/restaurant, he said their clientele is a rainbow of people.
"We want everyone to know that we love the entire community," he explained. "We welcome everyone in La Chachalaca and are proud to be inclusive. Most nights we have a wonderful melting pot of people and that is who we are."
La Tienda Grande Restaurant|Bar
La Tienda Grande Restaurant|Bar opened in February 2021, in downtown Ixtapa Village, Juarez 172.  It's about a 25-minute car ride from the Old Town area of Puerto Vallarta.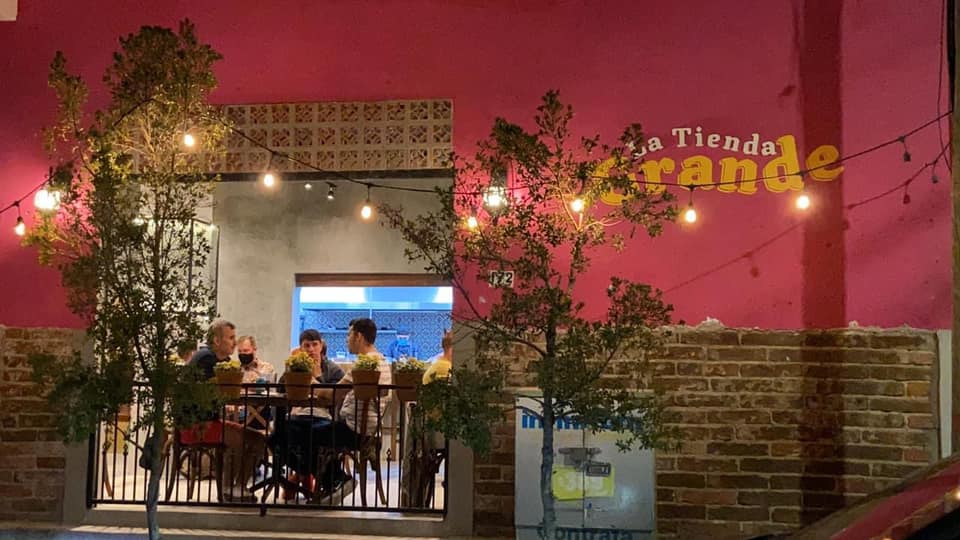 Salvador Carrillo, the chef and owner, opened it on the date of his grandparent's anniversary (February 14) as a way of remembering and honoring them.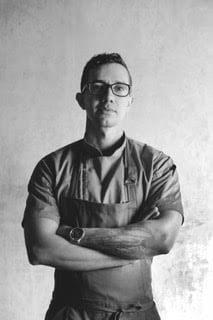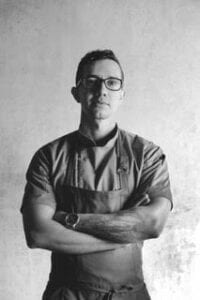 Carrillo loves Puerto Vallarta, and the Colonia of Ixtapa, which is where he grew up. He has always dreamed of being able to return to his hometown and believes that it can be a reference as a global culinary market. 
Carrillo is passionate about his creations and believes food helps people come together, which is what he sees in his restaurant, a place for all types to share a common love.
"Me, my business and every single place where I work show the same, respect," he explained. "No matter who you are, what you do, or where you come from, food is important and it has a soul, and that's what I share with everyone."
His advice for anyone looking to start a new business in the greater Puerto Vallarta area.
"It's not easy," he said. "You need to give time, your own and place a bit of your heart in every project." 
Related:
Business Directory