Esta publicación también está disponible en:

Español
The Starving Artist Studio Gallery was born from the heart and head of the artist Rodolfo Blanco.
Blanco combined his conception of an artist and interior designer to recreates an unusual gallery that is presented as a space full of color, alternative music, neon signs, abstract and minimalist works. All of this is wrapped in an atmosphere of friends, wine and camaraderie. Located in downtown Puerto Vallarta, at 541 Juarez Street, it is a must if you're participating the ArtWalk (which happens every Wednesday starting at 7 p.m.
Within the gallery, great local and international artists have exhibited, such as Christian Yaxce, Larisa Katz, Charles Gitnick, Salava Mogutin, Bruce LaBruce, Jorge N Riquez and of course Blanco himself.
Blanco, originally from Torreon, Coahuila, has been interested in giving a voice and space to new exponents of art, with a focus on independent artists from Puerto Vallarta.
"The initial idea was to start the movement with the young artists of Vallarta that no one supported," he explained. "For eight years the gallery kept exhibiting art by other artists and supporting new local and foreign talent with a career."
Blanco's inspiration began when he lived in the United States. He was particularly drawn to cartoons, and considers himself a son of television and its language. With this inspiration he began to make abstract and minimalist paintings imitating the vibrant colors you might see in cartoons.
And while Blanco managed to reflect in his paintings the unhappy world that he saw sometimes, he wanted to transgress reality and take his art to a new experience.
While he continued to paint, he expanded his art as he did artistic explorations in photography of abandoned objects and in animated art videos. It allowed him to create his expressions with a new perspective and, above all, another perception of color and narrative. Much of his work (paintings, photographs, and videos) draws inspiration from the works of Andy Warhol, Picasso, Keith Haring, and Basquiat.
The Starting Artist is a different gallery, where young art mainly converges within a transgressive environment. Many of the young people who started there have been able to develop in the world of art and urban art by themselves by opening their own galleries and projects.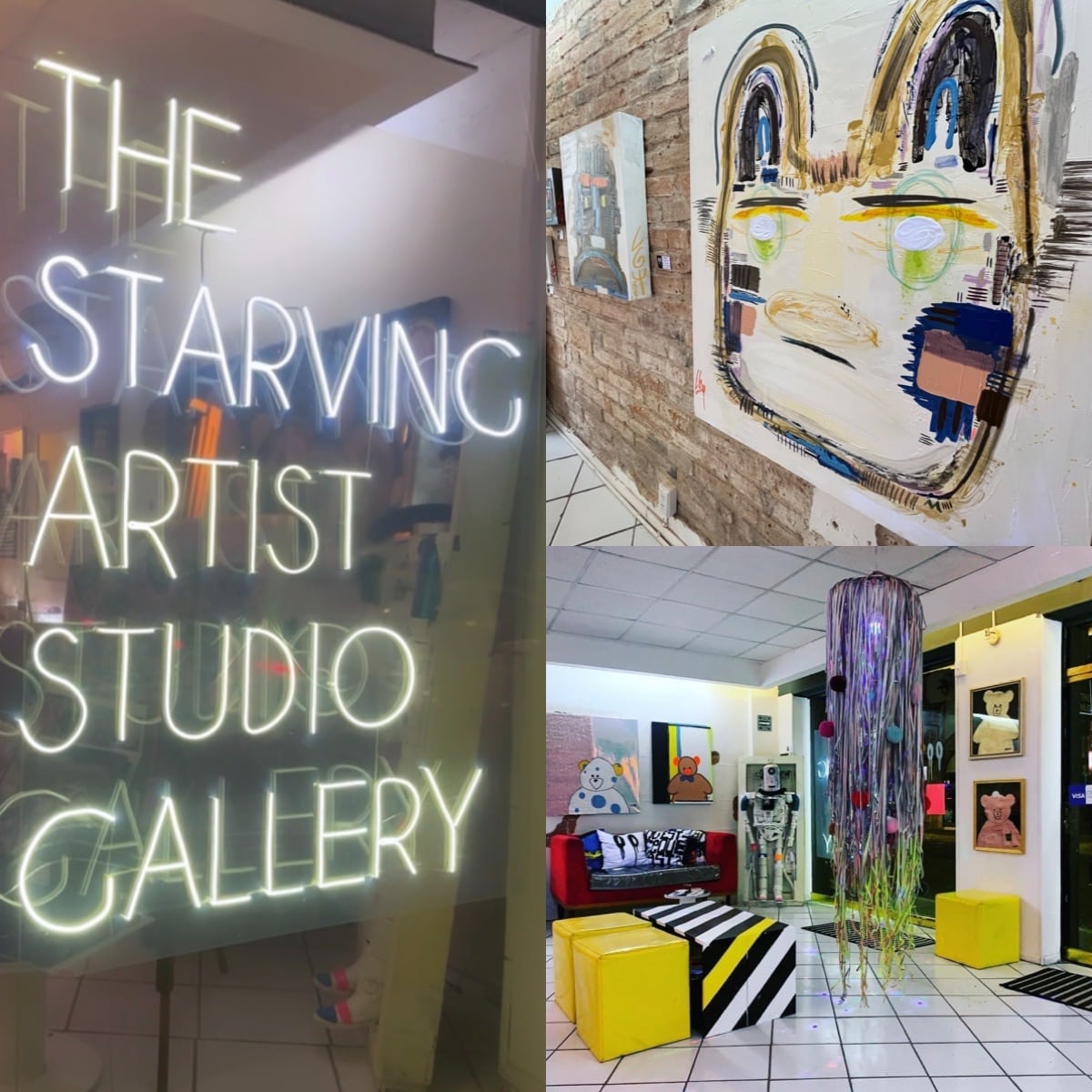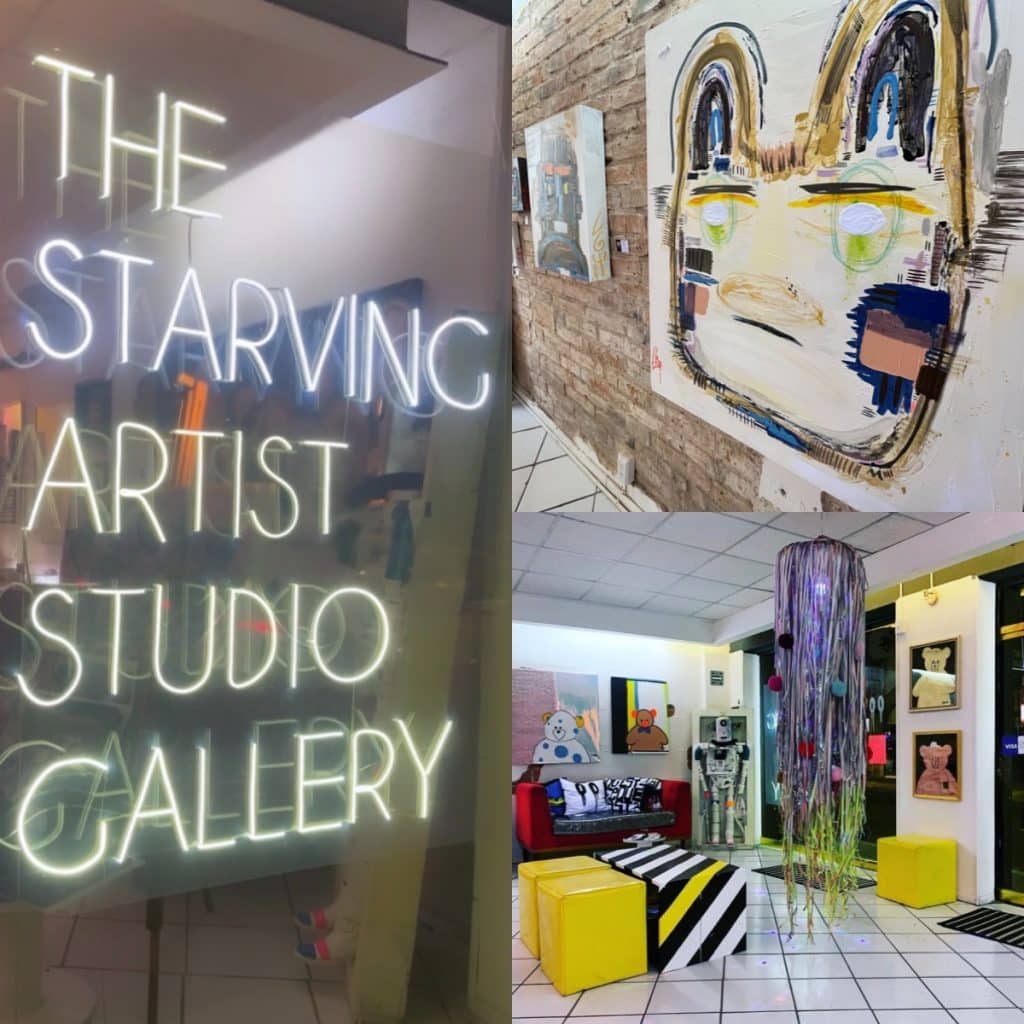 The project also serves to constantly nourish themselves as artists, eventually holding drawing and design workshops.
"In the beginning we were the rebels, because we were all very young regardless of the fact that some had no career, they had the desire and above all the facility to create art." says Blanco.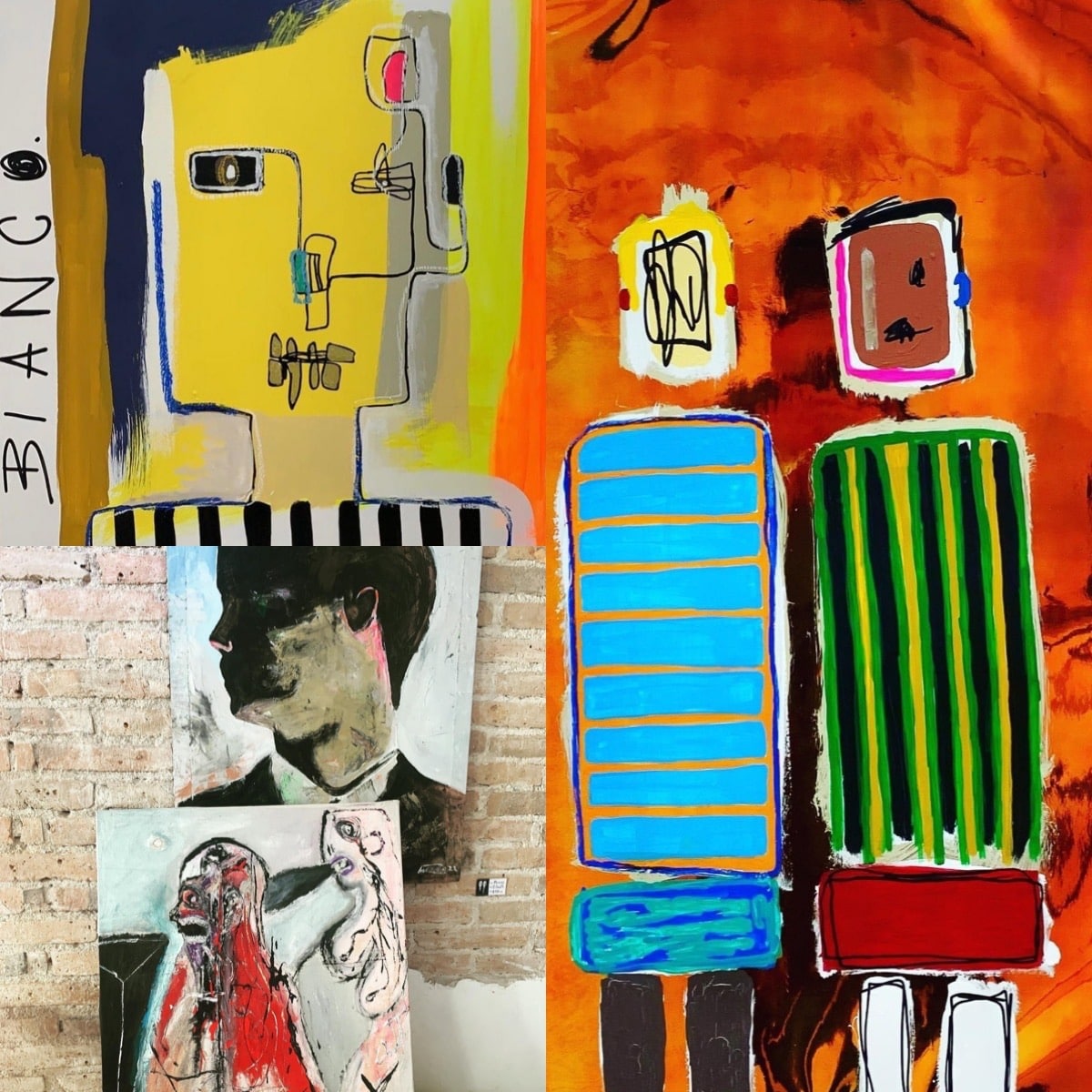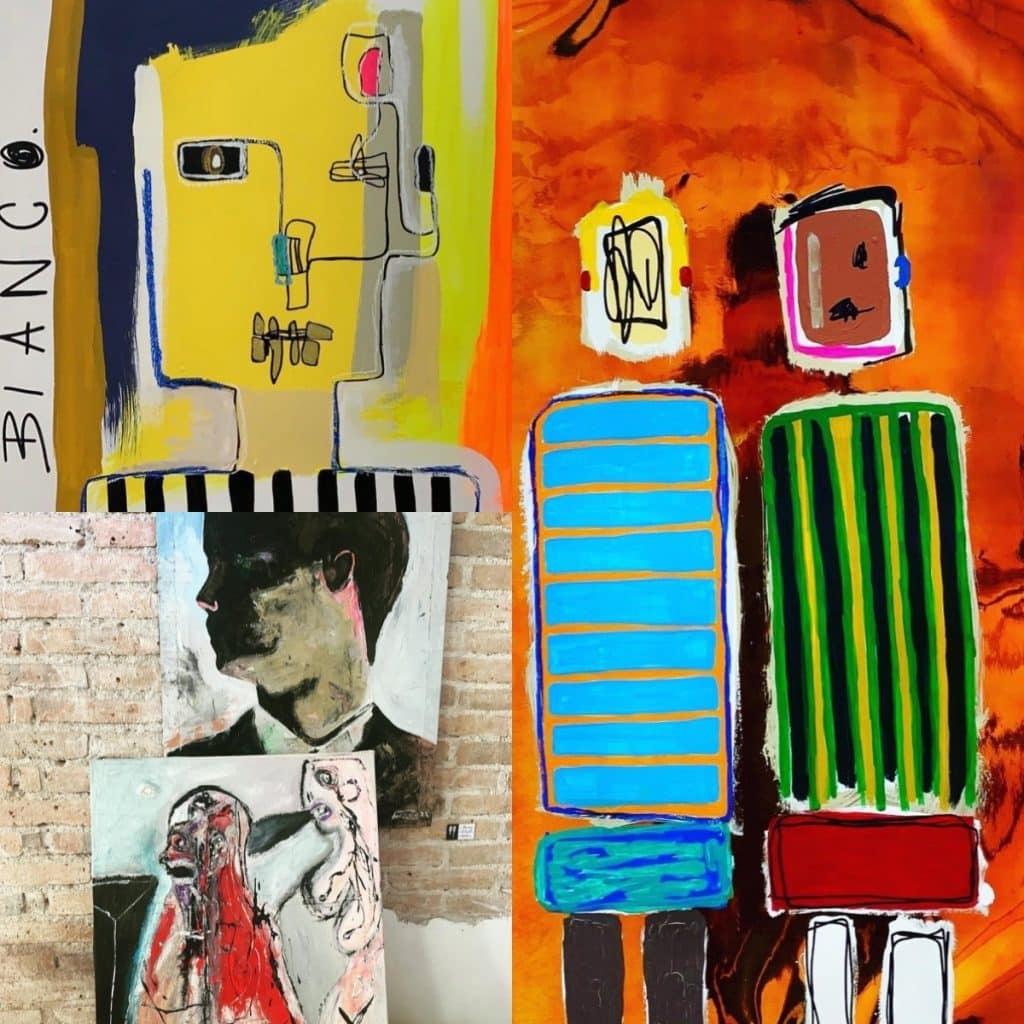 Blanco created this transgressive-juvenile movement that has been simplified to reflect his own art and his own brand. With it he intends to continue developing as an artist and dedicate time to his work.
The Starving Artist Studio Gallery has also become a brand combining art with pieces of common use such as cups, cushions, tables, etc. where he captures the works in these objects to amplify his work and project it massively.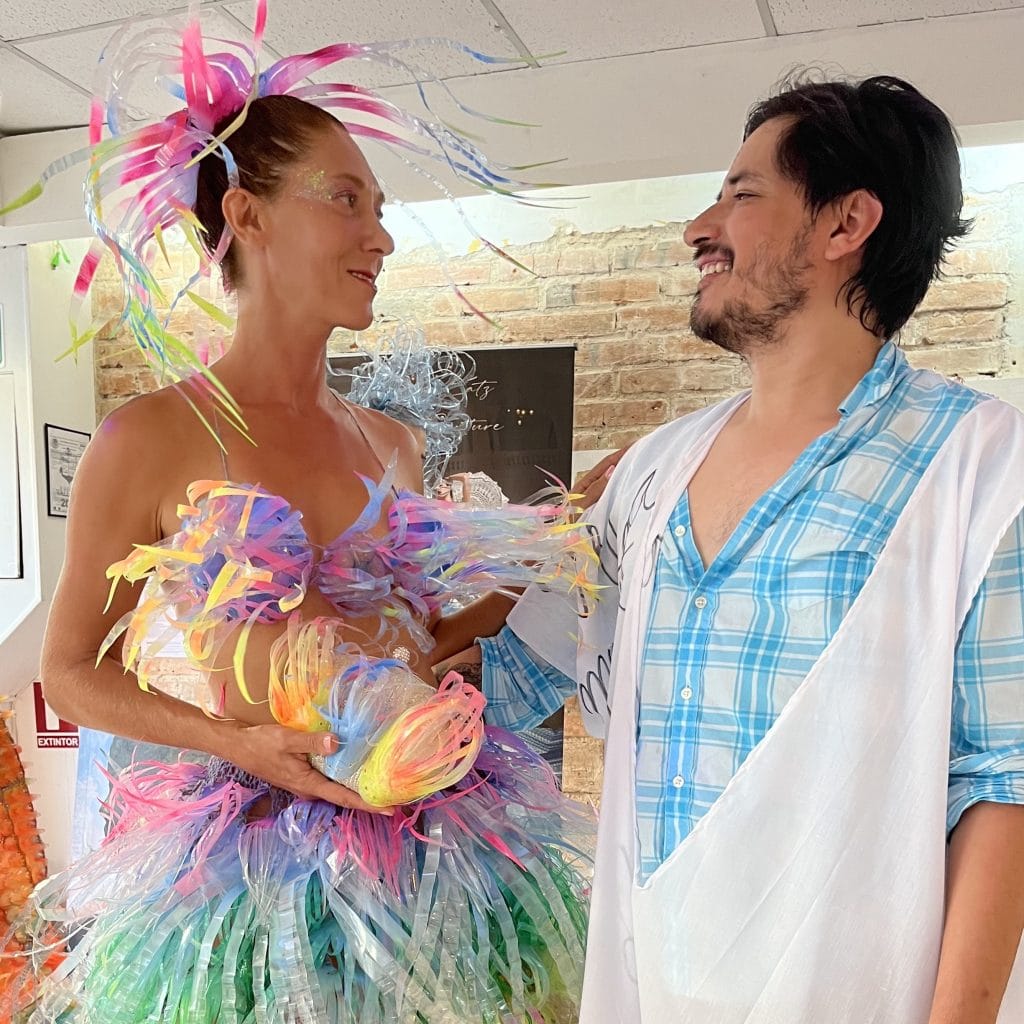 Currently Blanco is looking to express new forms of creativity to his art and continue exposing insolent visual artists.
You can follow the studio via Facebook here: