This post is also available in:

Español
City officials are saying that the newly constructed Rio Cuale Bridge will hopefully be finished by late February, 2022.
David Zamora, Secretary of Infrastructure and Public Works of Jalisco (SIOP), reported that they estimated it will be ready for the second half of February 2022.
"The reconstruction of the Cuale River Bridge is at 45% reconstruction," he said through social networks.
The bridge was wiped out in August 2021 when Puerto Vallarta was hit by Hurricane Nora. The Cuale River overflowed its banks that crosses the old part of the city. When it overflowed, it took away a pieces of the bridge and railing that connects Insurgentes Street with La Libertad. The Isla Cuale Island was also flooded. The current of the tributary also flooded the streets of the colonies: Buenos Aires, Paso Ancho, Las Canoas, El Caloso, Remance, Emiliano Zapata and Centro.
Construction was started in late September 2021, with an estimated price tag of $7 million pesos.
"I want to inform you that on fronts one and two (south and north sides) and after having carried out the corresponding soil mechanics studies and the executive project, SIOP continues with the process of manufacturing AASTHO type IV beams in the river bed. With up to now eight castings and two more with the reinforcing steel enabled, with only three pieces missing from the first front."
Last Thursday they placed beams to replace the laying of the bridge that collapsed.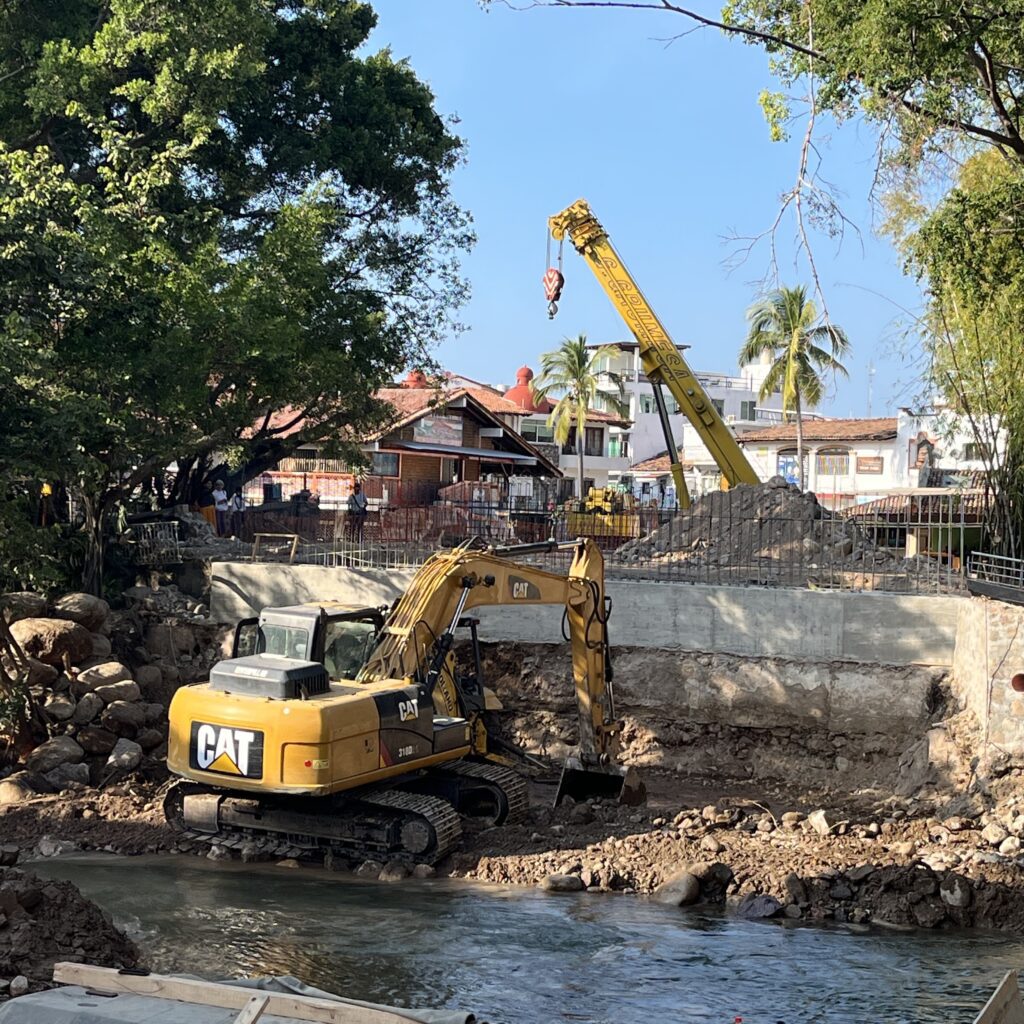 We took a brief tour of the place and we see that it is surrounded by fauna among many cats and reptiles. Like different people they continue to enjoy how attractive and wonderful that area is.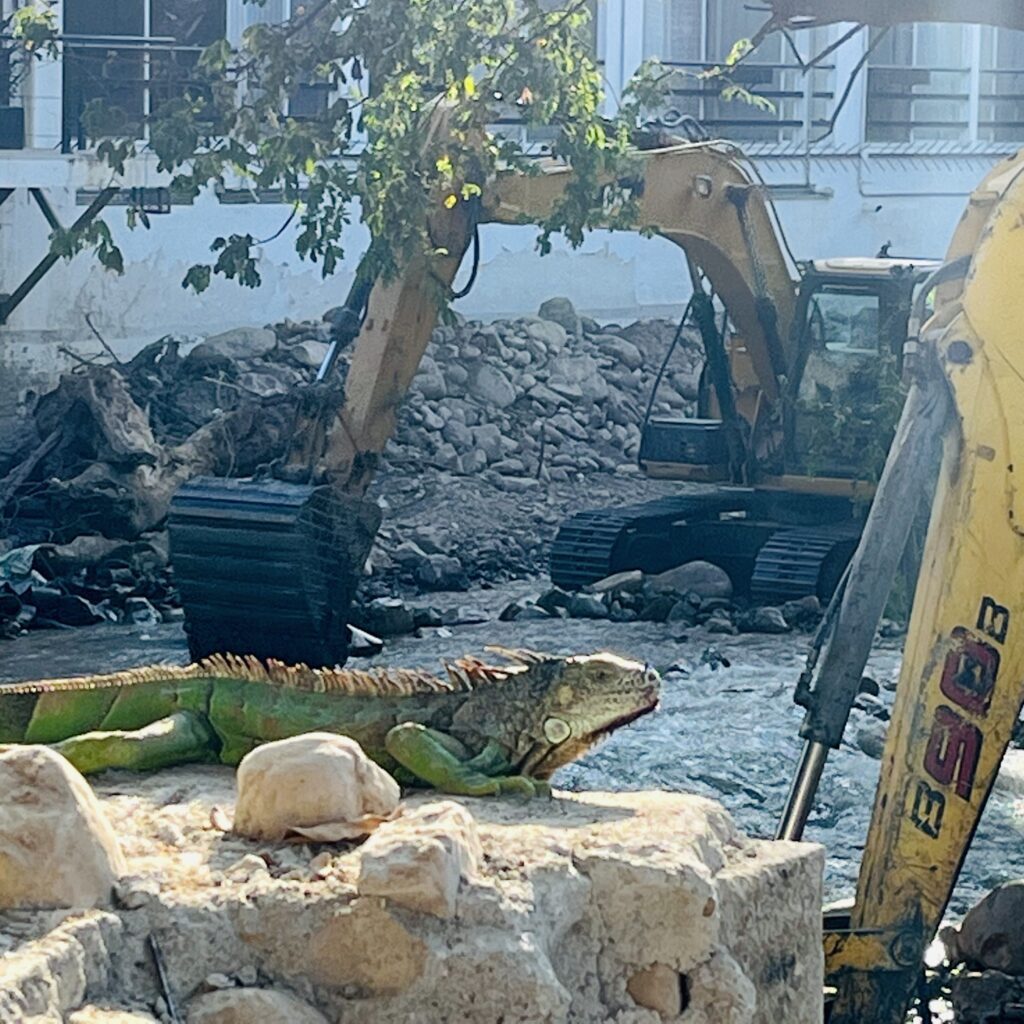 The new reinforced bridge is intended to guarantee sufficient hydraulic area to give safety to the pedestrian and vehicular flow of this area so important for the inhabitants and visitors of Puerto Vallarta.
We hope that in February we will be able to go through the new bridge again and, above all, that its reconstruction will have greater security and reinforcement for eventual weather events.