This post is also available in: Español
A new gourmet Indian restaurant, Rico Indian, has opened in Puerto Vallarta, bringing with it tastes that are authentic, original and a sense of belonging for the three owners.
Monnish Malhotra, Manjunath Mysore and Enzo Lima met through Access Consciousness, an organization that promotes a higher consciousness, self-empowerment and personal creation. As facilitators with the organization, they are required to attend a certain number of educational seminars to maintain their certification. One of those conferences was held in Puerto Vallarta, and that chance meeting led to a new life for all three individuals.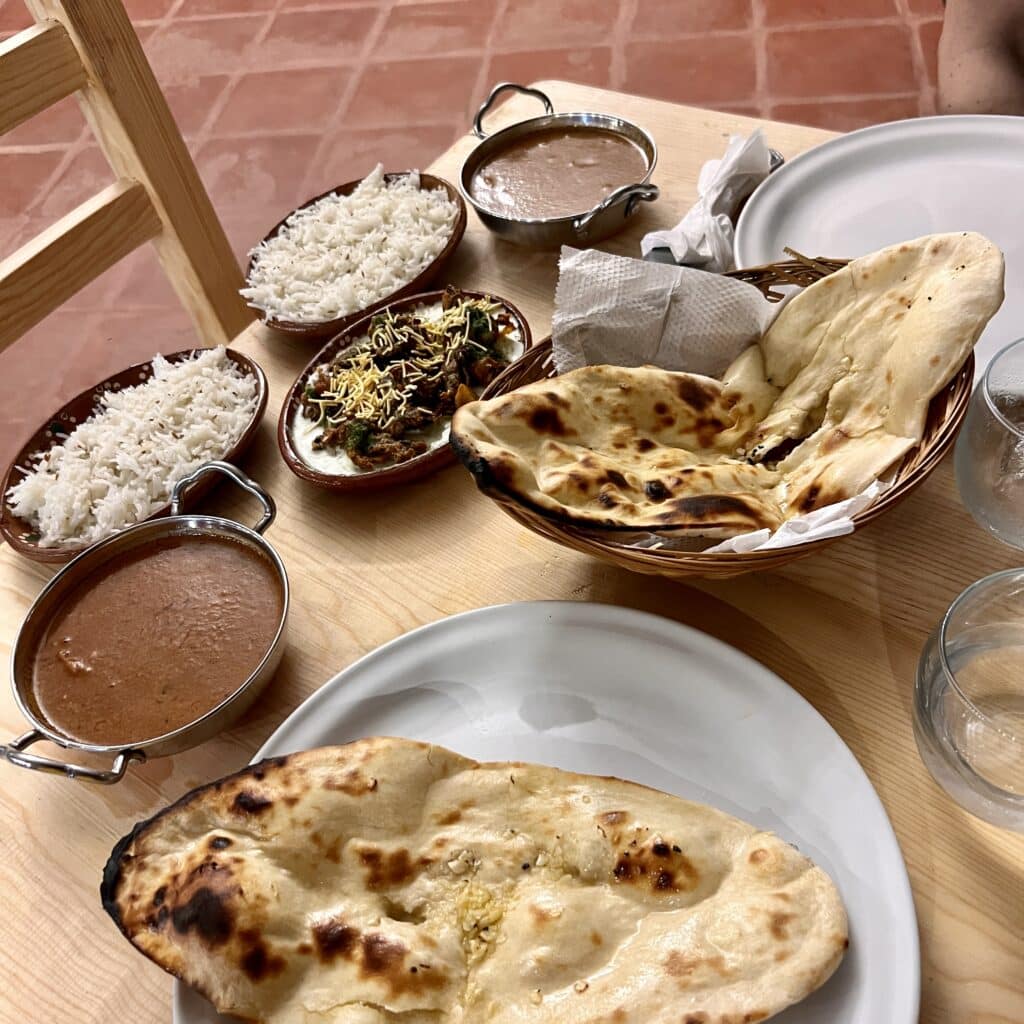 Monnish and Manjunath, both from India, have known each other since 2018. They met Enzo, who is from Brazil, through Access Consciousness. Little did they know they would eventually own a restaurant together.
While visiting Puerto Vallarta for the first time during the Access Consciousness conference, the three men – all who identify as queer – felt at home. They felt a sense of belonging that they had never felt anywhere else in the world. They felt so much at ease and at home, they decided to stay longer, with weeks becoming months.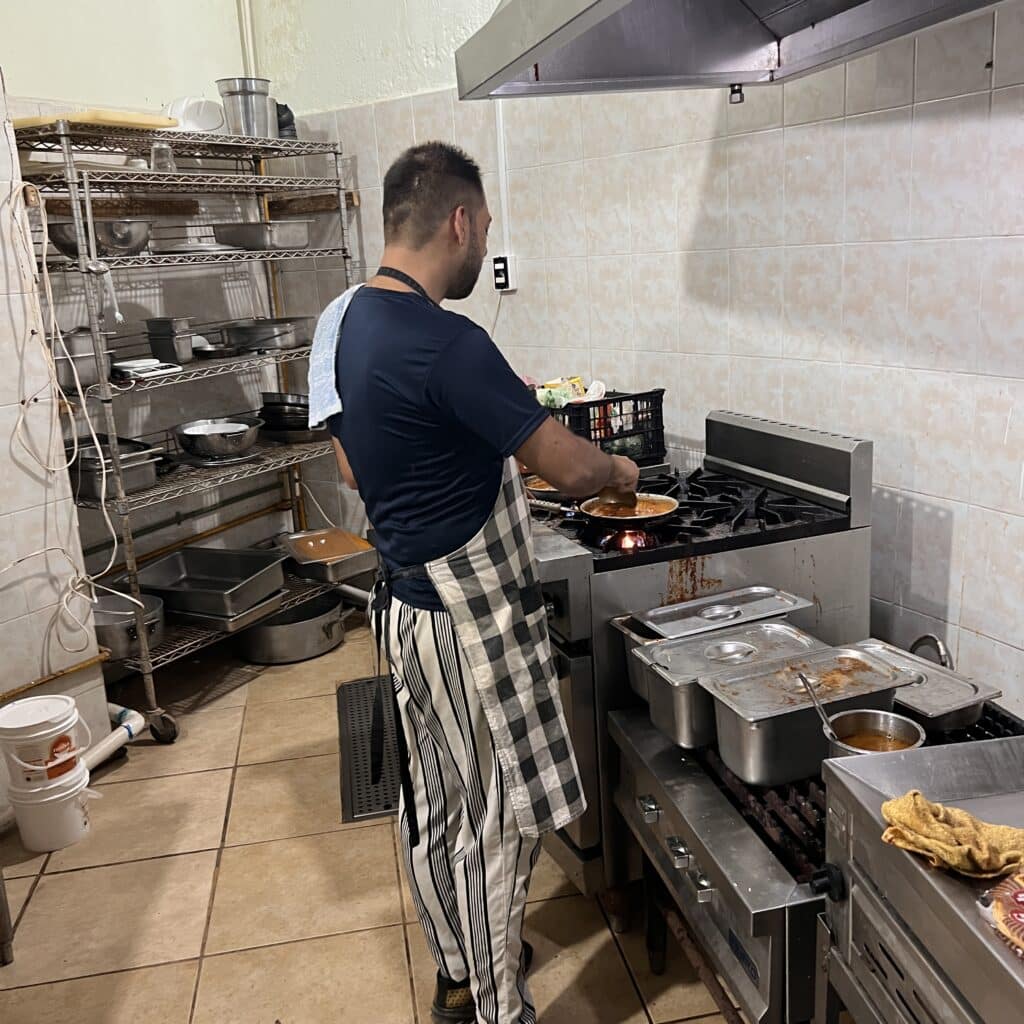 "I have visited more than 32 countries," Manjunath explained. "I have never experienced the openness and inclusion that I have experienced here. I don't have to think about being me. I can just be me, and fit right in. All of us feel at home here, and we love it."
Rico Indian Restaurant opened in late November in the former location of Babel Bar. Situated in an open air pavilion on Isla Cuale, the space had been abandoned for just over a year and half, and had been taken over by squatters. While the space has always been a restaurant of some type, it was in rough shape.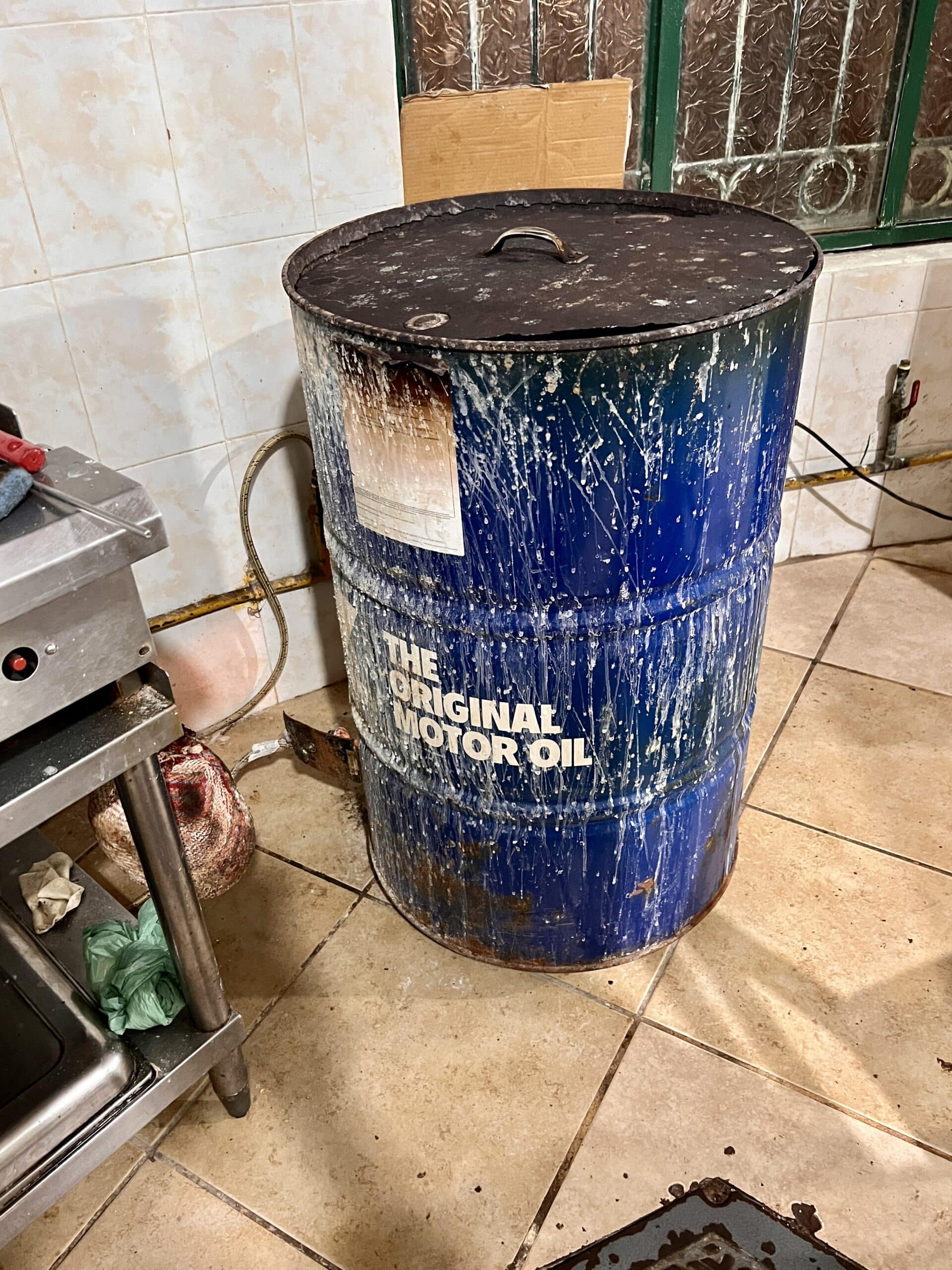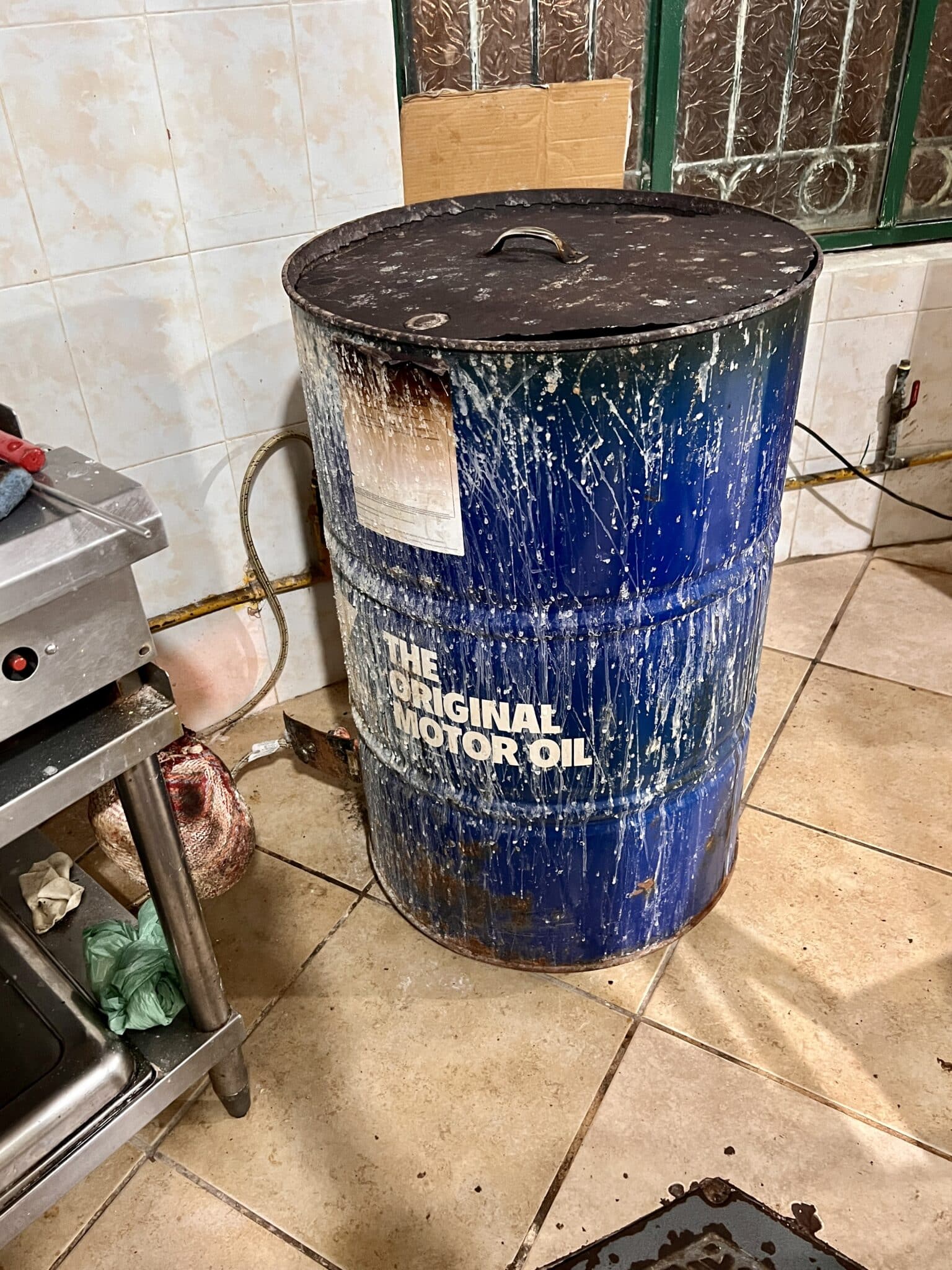 "We had an intense period of about six months to get the space ready," Monnish explained.
Monnish has taken on the role of head chef and cook, and while he has never been trained professionally, he has a natural ability to taste food and then prepare it.
"His ability is quite amazing, almost magical," Manjunath said. "To have such talent is a great benefit for our customers."
Bringing gourmet, authentic Indian food to Puerto Vallarta has been a challenge – from sourcing food and spices, to an oven, all have created their own unique obstacles to overcome.
"Most of our food is shipped in by truck from Houston, Texas," Monnish said. "So we have to plan ahead. There is no running to the grocery store if we run out of something."
Even the most basic food staple in Indian food – the Naan bread – was a logistical challenge that the team had to overcome.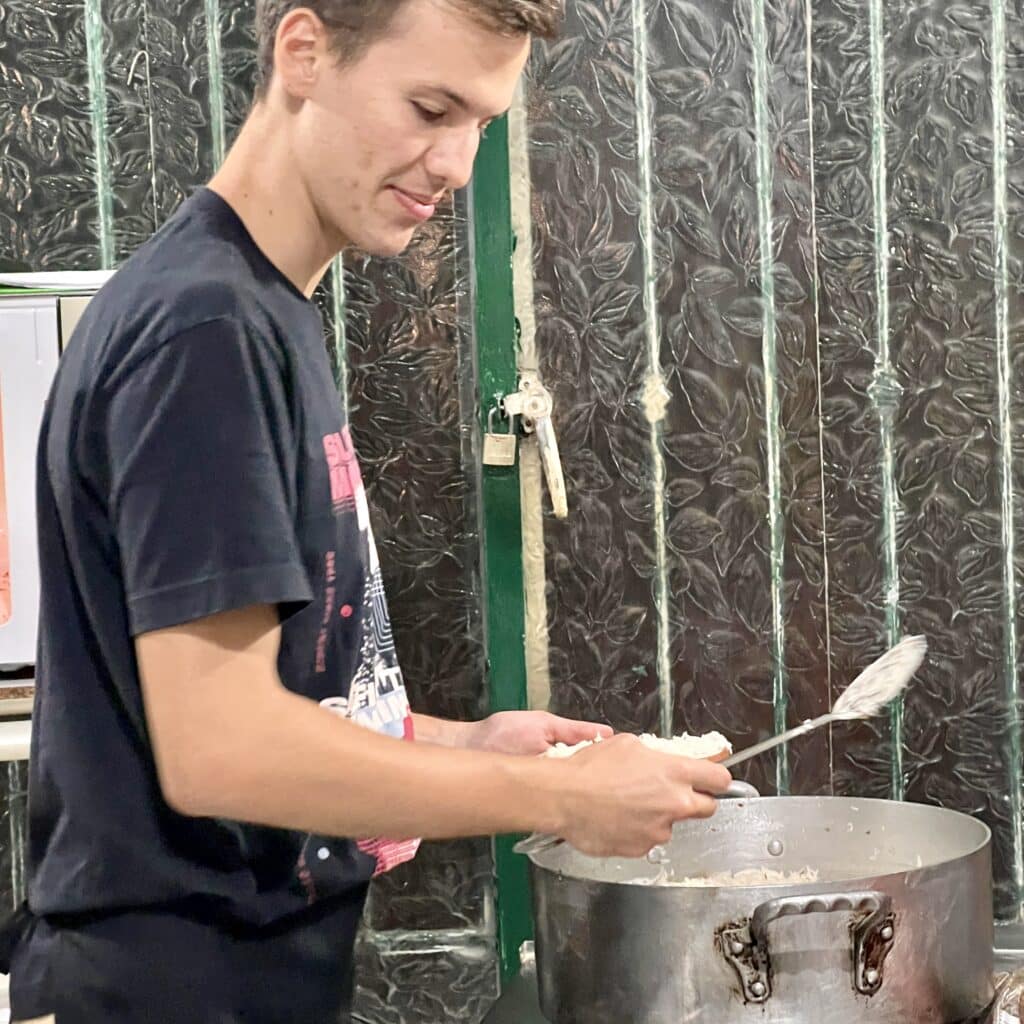 Naan is a traditional Indian flatbread that is baked inside a tandoor oven. Tandoors are typically a hot clay oven that uses charcoal or wood fire to develop heat up to 900F. The dough is stuck to the inside of the oven on the sides, which then creates air pockets and bakes them to fluffy perfection.
Monnish said he couldn't find a tandoor oven anywhere and decided to make his own out of an old 50 gallon drum and parts from a gas oven. His creation allows him to cook the dough in the traditional format to maintain the taste and consistency.
"Our goal from the beginning was to create authentic mouth watering dishes from the Indian subcontinent, made freshly from ingredients and spices from India," Monnish explained. "Puerto Vallarta allows us to be our authentic selves, and we want to return that love and kindness by providing authentic Indian food."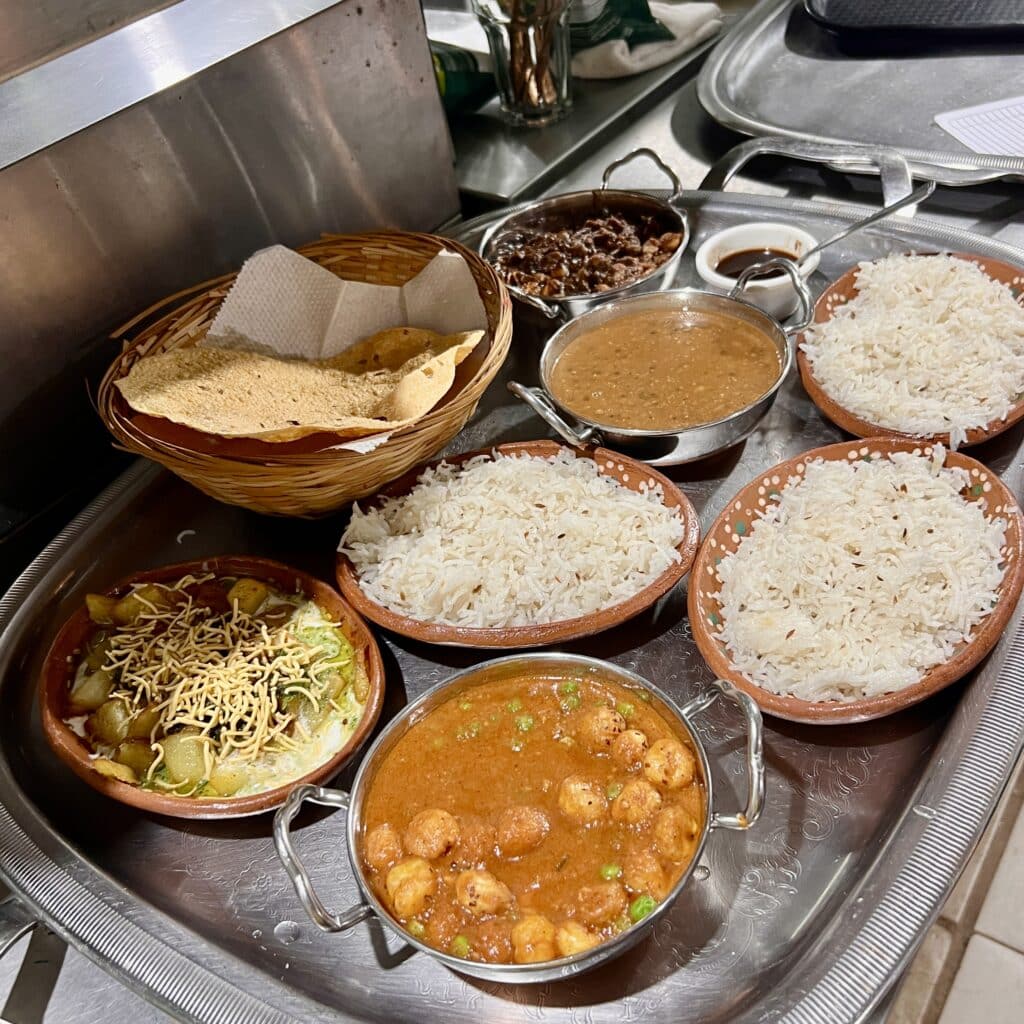 The menu is simple – you'll find three appetizers, and dishes made from five different curries. They also offer vegan and vegetarian options. The main dishes all include rice and Naan bread. Prices start at $85 pesos for an appetizer, and around $180 pesos for a main dish made with meat in it. While they have a full bar, they do not offer cocktails, mainly due to a lack of staffing in the bar. But you'll find beer, wine and a selection of mixed drinks on the bar menu.
The three men have divided up responsibilities with Monnish taking charge of the kitchen; Manjunath running the front of the house and Enzo taking care of logistics. But when the kitchen opens at 5 p.m., you'll find each of them doing whatever it takes to make the customer happy.
"We, like most of the restaurants here, have been challenged to find employees," Manjunath explained. "Our volume of customers has continued to increase as word of mouth spreads about our delicious food. Unfortunately our staffing is suffering and we just want our customers to be patient and know that we are doing all that we can to make their visit here a great one."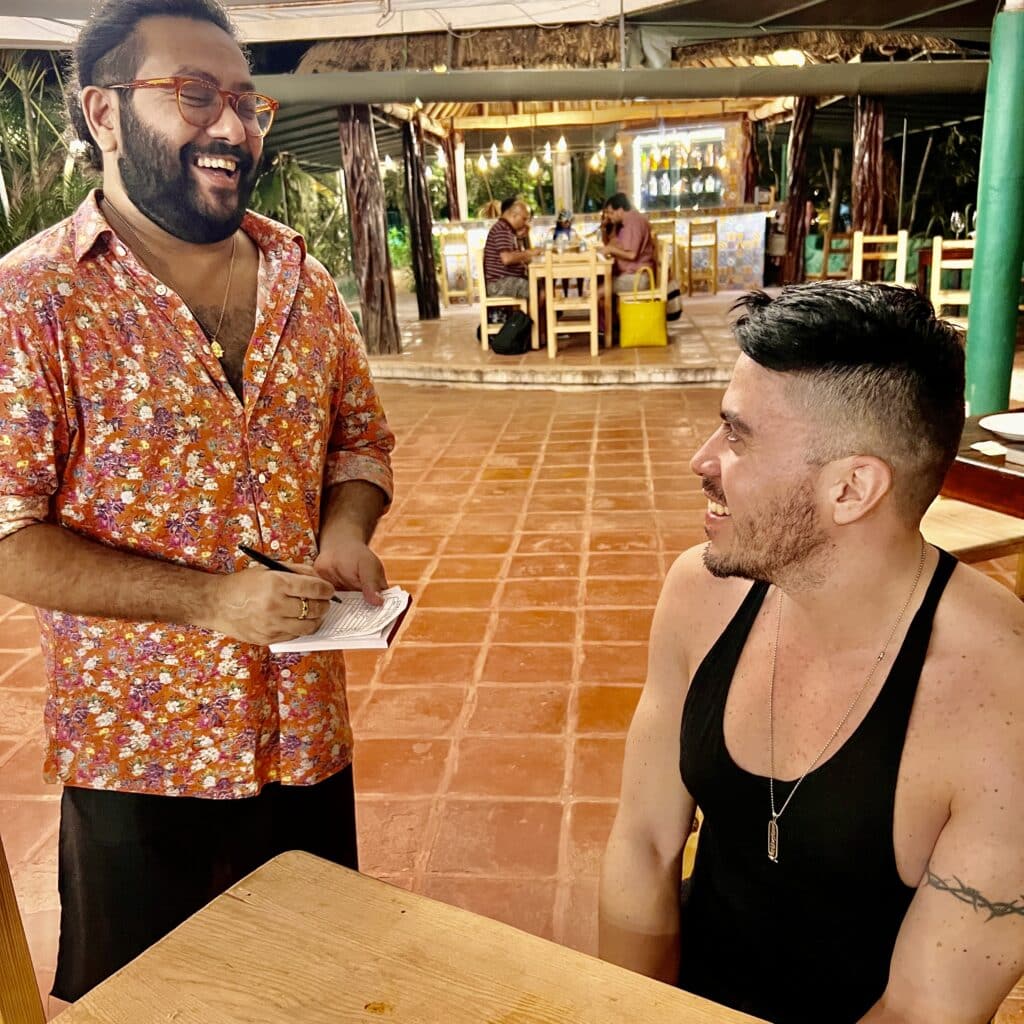 He said they continue to look for employees – from the kitchen to wait staff – anyone that is interested in working and learning about Indian food, to contact him.
Information to Know
Isla Rio Cuale 31, Zona Romantica, Emiliano Zapata, Puerto Vallarta Centro, Mexico
Facebook: https://www.facebook.com/profile.php?id=100087682135857
Instagram: https://www.instagram.com/ricoindianpv
Email: hola@ricoindian.com
Telephone: 55 1236 7421
Hours: 5 to 10:30 p.m.
Closed on Tuesday