This post is also available in: Español
Naming a new business can be a difficult task but sometimes you only have to look to your family to find a name. That's exactly what the partners of Marlow's did when naming this terrific new, fine dining restaurant in Zona Romantica.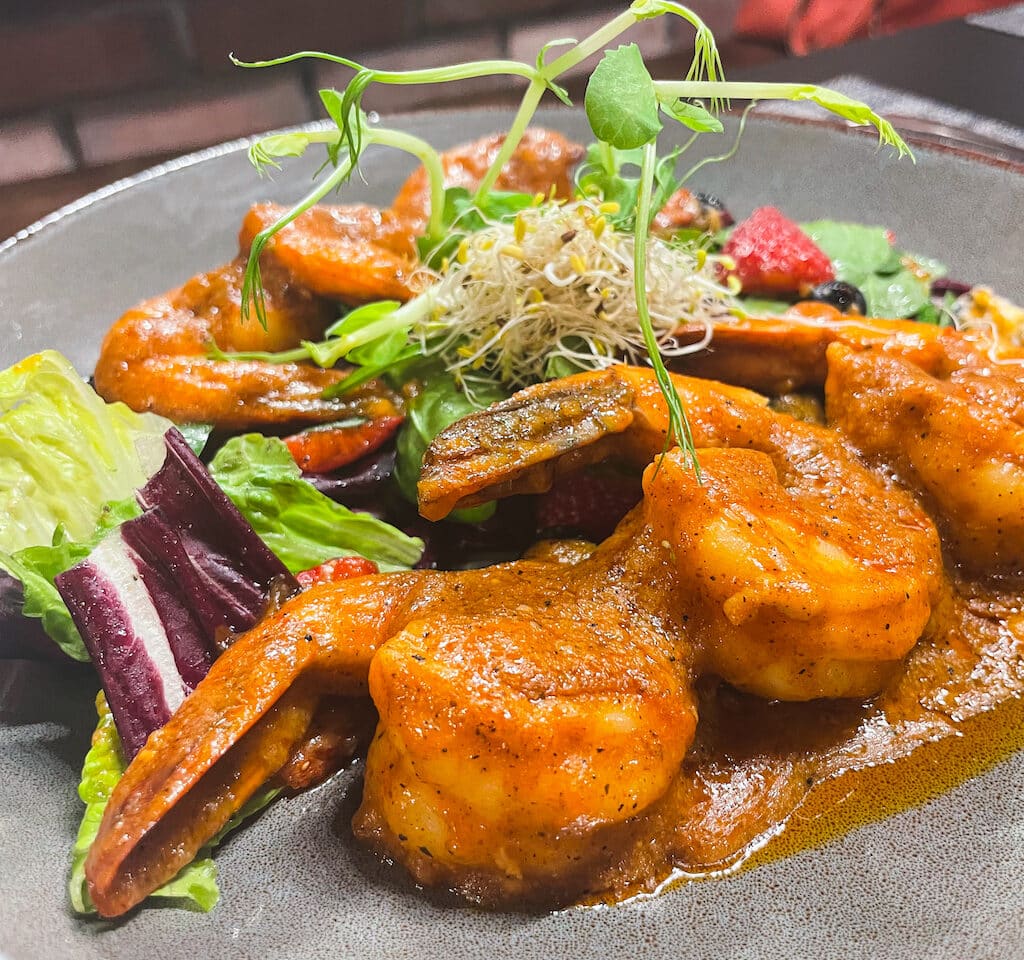 Marlow is the name of the youngest granddaughter of two of the partners, Laura and Ron Storey. Roberto Castellon, the third partner of Marlow's, who owned Roberto's Seafood in Puerto Vallarta for 35 years, agreed knowing that a restaurant deeply rooted in family and love is a winning combination.
Opening on November 5, 2022, this 24 seat restaurant is helmed by Chef Jonathan Rico. Originally from Mexico City, Puerto Vallarta has been Chef Rico's home for the last 12 years.
Walking into Marlow's you will immediately notice the beautiful attention to detail of the dining room. After entering the restaurant from Basillo Badillo, you will feel as if you have been transported to a chic dining spot in New York, London or Mexico City. During my first visit to Marlow's, I immediately had a sense of elegance, creativity, comfort and joy.
While the dining room may make you feel like you have been transported to another city, Chef Rico's food will elevate your palate to a whole new level. I'm confident Marlow's will become one of the top dining experiences in Puerto Vallarta, a city that rivals other, larger cities with some of the best food in Mexico.
Chef Rico's motto is "if you don't do it with love, don't do it" and the partners of Marlow's have listened, giving the chef the freedom to take his creativity, his love, to a whole new level to create a menu of exciting dishes.
Drawing inspiration from his family and the world around him, Chef Rico allows his imagination to be free, creating layers of flavors in every dish. Like the restaurant itself, the chef's attention to details includes all aspects of the dish from the portion size, to the plating to what drink, may it be wine, spirit or beer that best pairs with the dish.
On one visit to the restaurant, I tried the Crispy Pork Belly Chicharron. With seasonings of garlic, onion and coriander along with a sweet chili salsa, after the first bite, I had to resist devouring it in a few quick bites and instead concentrate on savoring the flavor and texture of the dish. It's that good!
How to best describe Marlow's menu? Elevated, eclectic cuisine drawing upon Mexican, Asian and global flavors that has something for everyone. Meat dishes such as the pork chop and the steaks excel as do the sea bass and salmon offerings. I recently tried the Vacio, a unique cut of beef found in many South American countries, and with a delicious chimichurri sauce, the meat melted in my mouth.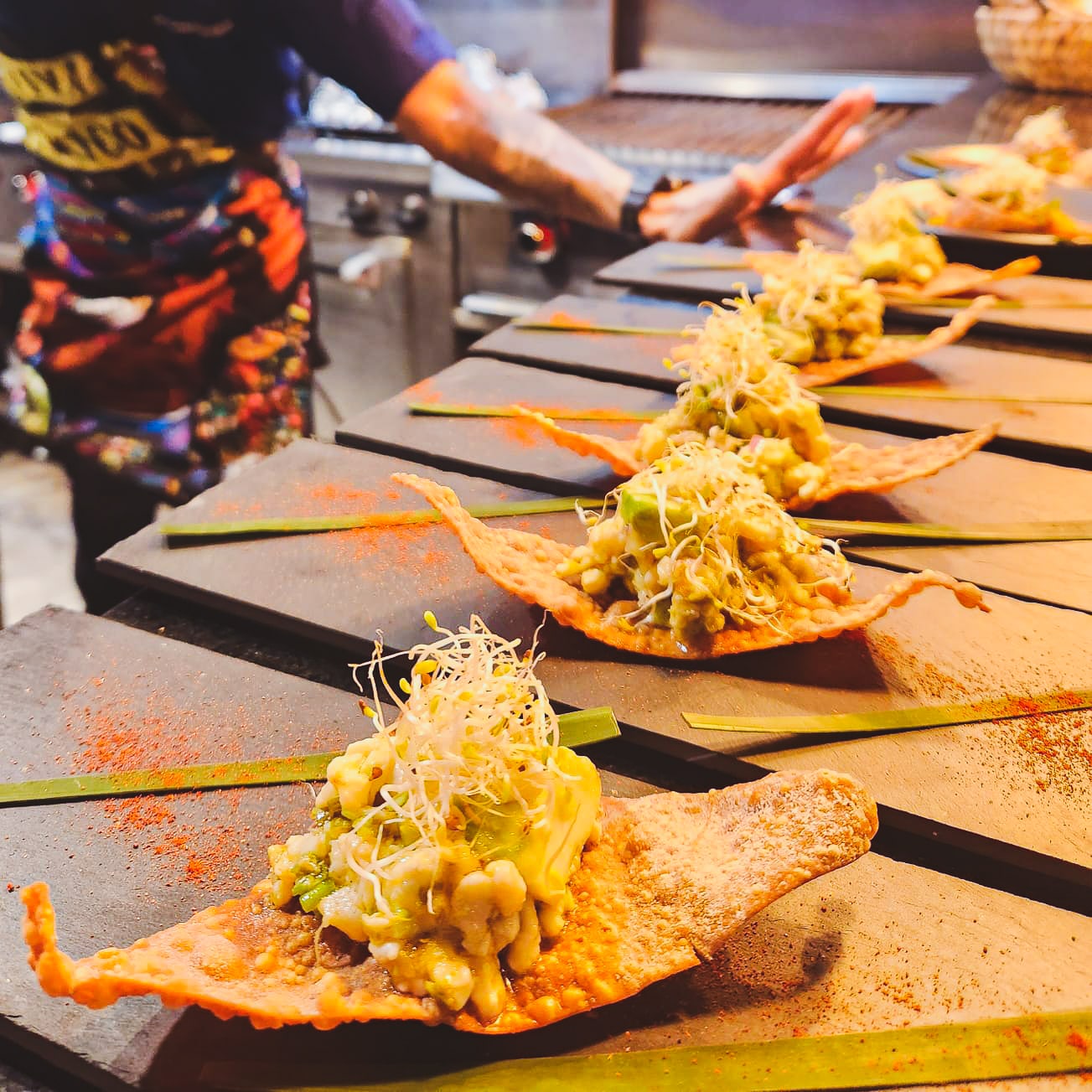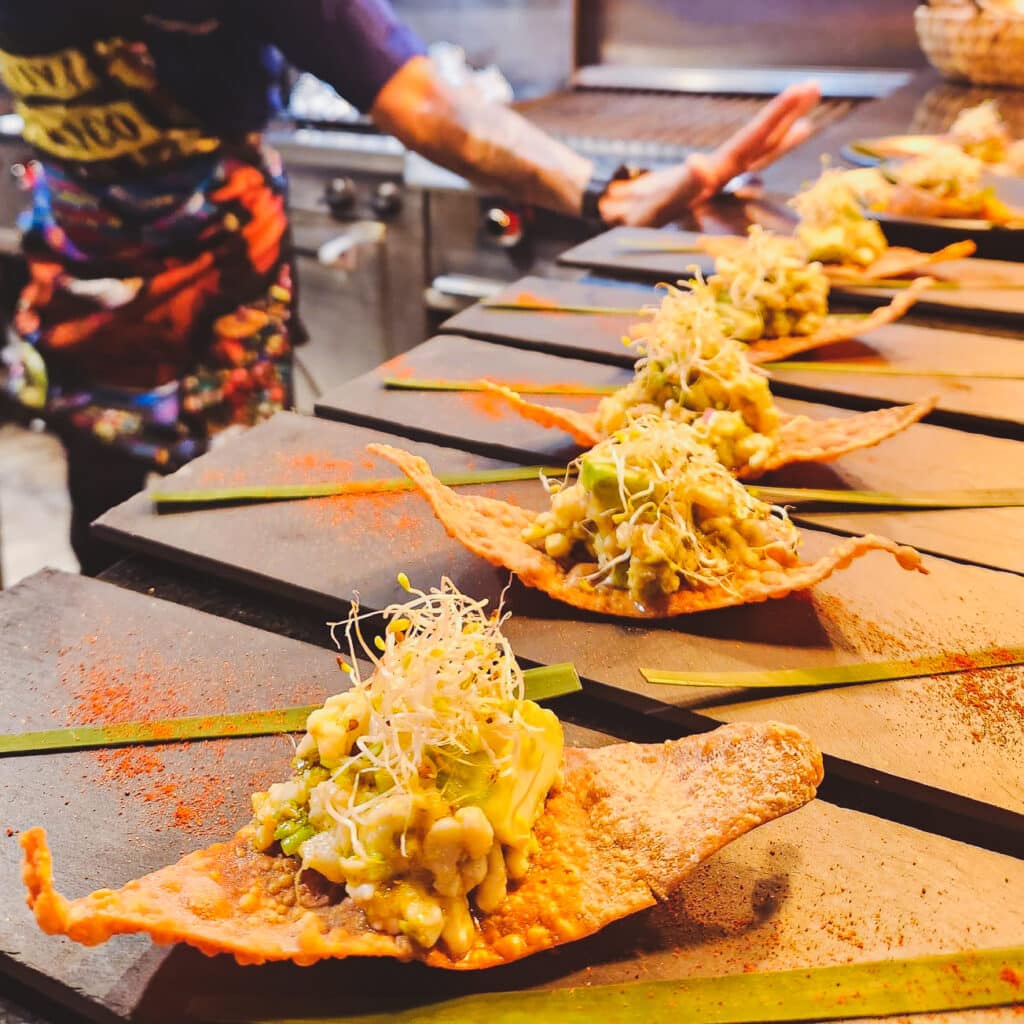 Being a pasta lover, I want to try the linguini with formaggio and zucchini flower, one of the homemade pasta offerings at the restaurant. But in reality, I want to try every dish on the menu.
Gluten-free, vegan and vegetarian options are available on the menu giving those with discriminating diets, the opportunity to enjoy this exceptional new dining experience in Puerto Vallarta.
Drink specials are available nightly and the servers gladly offer suggestions on how best to pair drinks with dinner.
Laura and Ron are also the owners of XocoDiva, the local, fine artisan chocolate enterprise and like Xocodiva, they want Marlow's to offer a similar experience of excellence both for visitors and residents of Puerto Vallarta. They understand Puerto Vallarta's reputation for service and friendliness and are proud of the team at Marlow's. In just a few short weeks the response to the restaurant has been amazing with diners raving about the food, the dining room and the service.
Reservations for Marlow's can be made at https://www.marlows-pv.com/. A VIP Club is available that will help keep diners up to date on the latest offerings as well as specials at the restaurant.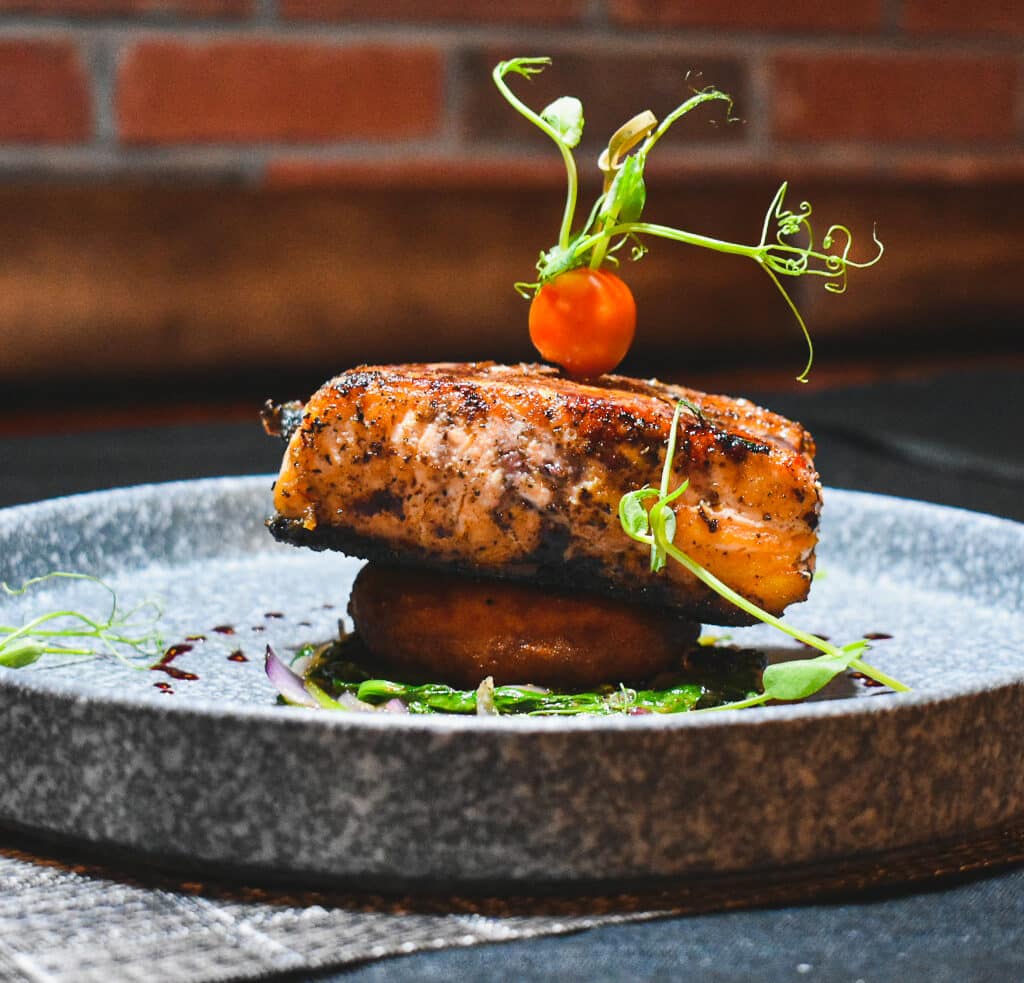 Marlow's is an exciting addition to the Puerto Vallarta dining scene. I would put the restaurant at the top of your list for your next visit or night out!
Related: