Esta publicación también está disponible en:

Español
Mexican Day of the Dead Special Performance Set for Nov. 2 at Casa Cupula
Dani Peña has left an indelible mark on Puerto Vallarta's cultural landscape through his drag persona, Raukin.
Raukin, a drag queen born in Vallarta, born from the mind and body of artist Dani Peña, hailing from Pisco, Peru. Her journey from the Peruvian shores to Vallarta's golden beaches is a tale of passion, creativity, and a profound love for folklore and culture. As a proud member of Cantón Traka, led by her drag mother Matraka, Raukin is a local treasure worthy of celebration.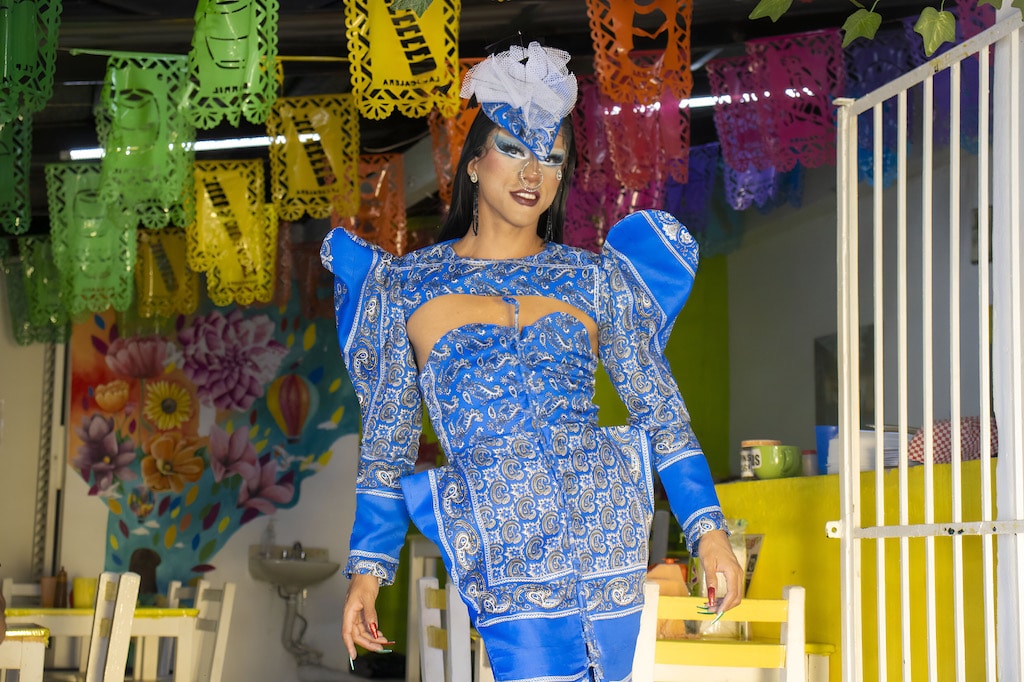 Peña is not just a talented drag artist but also a proud graduate of the National Superior School of Folklore José Maria Arguedas in Lima, Peru. From an early age, her heart and soul were dedicated to folklore, and this specialized education allowed her to understand and appreciate the richness of her native culture.
The first time Peña set foot in Puerto Vallarta was as part of a tour with the National Folkloric Ballet of Peru. During this visit, she was captivated by the city's beauty and the warmth of its people. Although her return to Peru was inevitable at that time, she never forgot the impression Puerto Vallarta left on her heart.
A few months later, after facing career challenges and an injury that took her away from ballet, Dani Peña made a bold decision: she made Puerto Vallarta her city of residence. It was here, in this vibrant coastal city teeming with life and culture, that her art as Raukin flourished and found a home. To this day, more than five years have passed since Peña has been away from her family, and the nostalgia and sadness of being far from them do not fade, but they know that here she is pursuing her dreams and achieving them.
Peña adopted the drag name of Raukin in honor of her best friend who tragically passed away in a motorcycle accident, Raúl, and the classic Mexican song "El Rey," which her grandfather adored. Her drag persona became a beacon of hope during the pandemic when, like many other artists, she decided to explore new forms of artistic expression from confinement, using her art to confront the global crisis of COVID-19.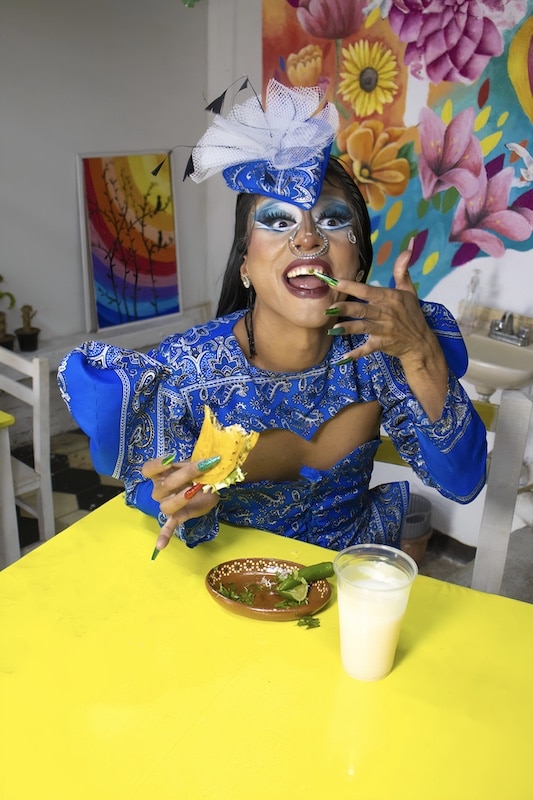 Raukin possesses a unique ability to bring the fantasies of folklore and culture to life. Through her drag character, she manages to capture the essence of Peruvian and Mexican traditions, bringing them to the stage in a spectacular and moving way. Each performance is a manifestation of her love for folklore and a way to honor her cultural roots.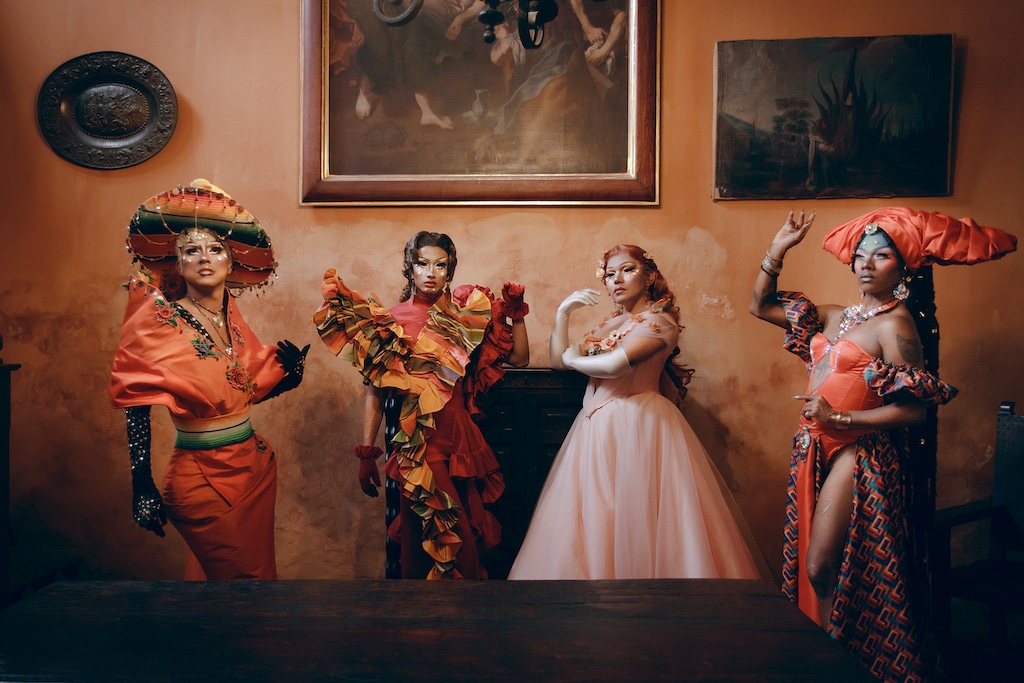 But Raukin is not alone in this mission. Cantón Traka, the house she belongs to, shares her passion for celebrating cultural diversity and traditions through drag aesthetics. This house goes beyond mere performance and immerses itself in fashion and art, using drag as a means to celebrate the rich cultural heritages of its members. It is a place where creativity and tradition uniquely merge, giving life to performances and creations that dazzle the audience and honor the authenticity of cultural roots.
Raukin's fate crossed paths with Matraka, her drag mother and one of the drag queens she admired most at that time. When Matraka invited her to join her house, Raukin couldn't resist. Their mutual admiration grew, and now they are compatriots in Casa Cantón Traka. Before her participation in Drag Race México, Matraka was already a respected figure in the Mexican drag world, making the collaboration with Raukin even more significant.
Soon, the entire Cantón Traka will have a stellar performance at the Mexican Day of the Dead dinner on November 2, 2023, from 7 to 10 p.m. at Casa Cupula. You can now purchase your tickets online. But you can also enjoy Raukin's performances on different stages in Puerto Vallarta, from Sundays at Hotel Mercurio.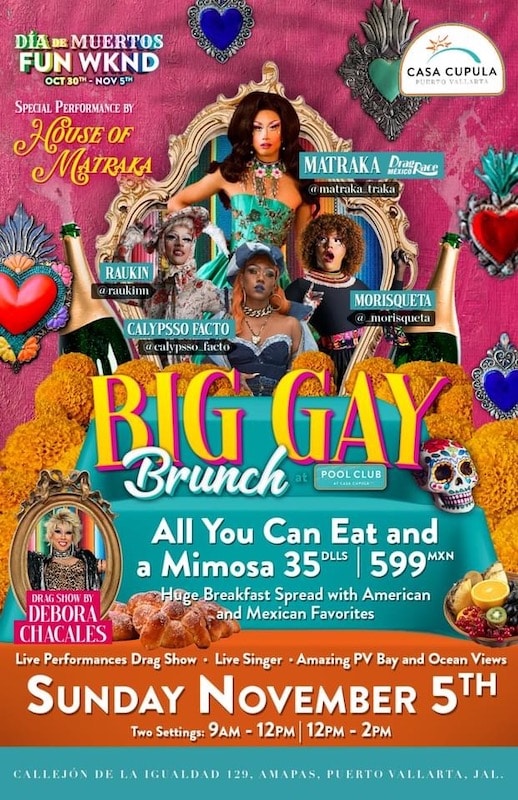 Related Stories: