Esta publicación también está disponible en:

Español
It is a lofty goal – a mission to put Puerto Vallarta on the map as one of the best places in the world to enjoy Cuban food. A place that people reference when they talk about "great Cuban food."
Chef Rogelio Ramirez knows that Puerto Vallarta is a tough market for restaurants – especially those with Latin American roots. Already known as a culinary destination, Puerto Vallarta offers almost any type of food delicacy one could want.
"I am very ambitious and I love food," Ramirez said. "Qué Bolá Puerto Vallarta will be the number one reference in the world for Cuban food."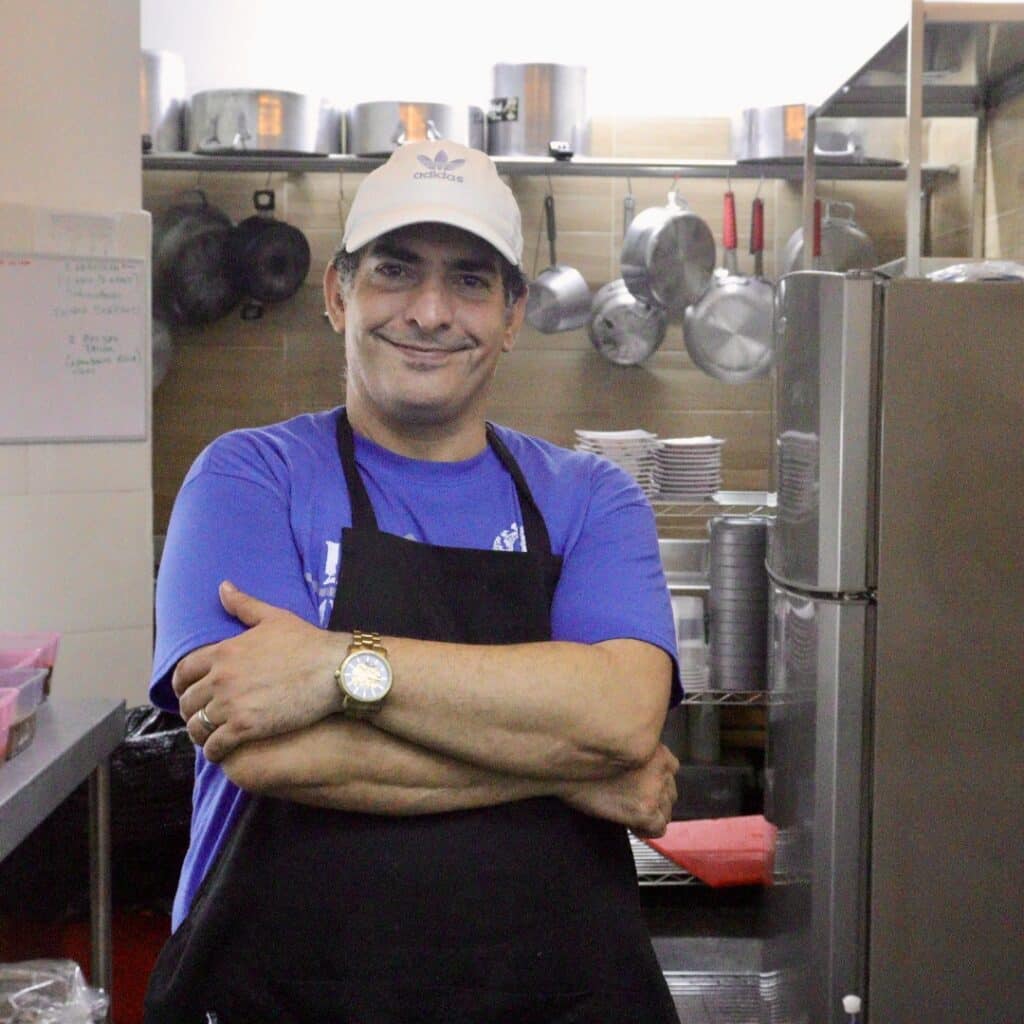 You'll get your chance to try Ramirez's amazing dishes as Qué Bolá Puerto Vallarta prepares to open its doors to the public on Tuesday, Oct. 25. A grand opening preview with drinks and samples of the food will be held Saturday, Oct. 22 from 5 to 9 p.m.
Qué Bolá Puerto Vallarta isn't exactly new in Puerto Vallarta. It was originally opened in February 2020 at Mercado Puerto Vallarta. But after a mere 46 days, the Covid Pandemic struck – and it was forced to close. As businesses began to open back up, Ramirez reopened Qué Bolá Puerto Vallarta in the Mercado – which is where he met Tom Budniak.
That chance meeting led to the new location and beautifully designed Qué Bolá Puerto Vallarta on Pilitas 156.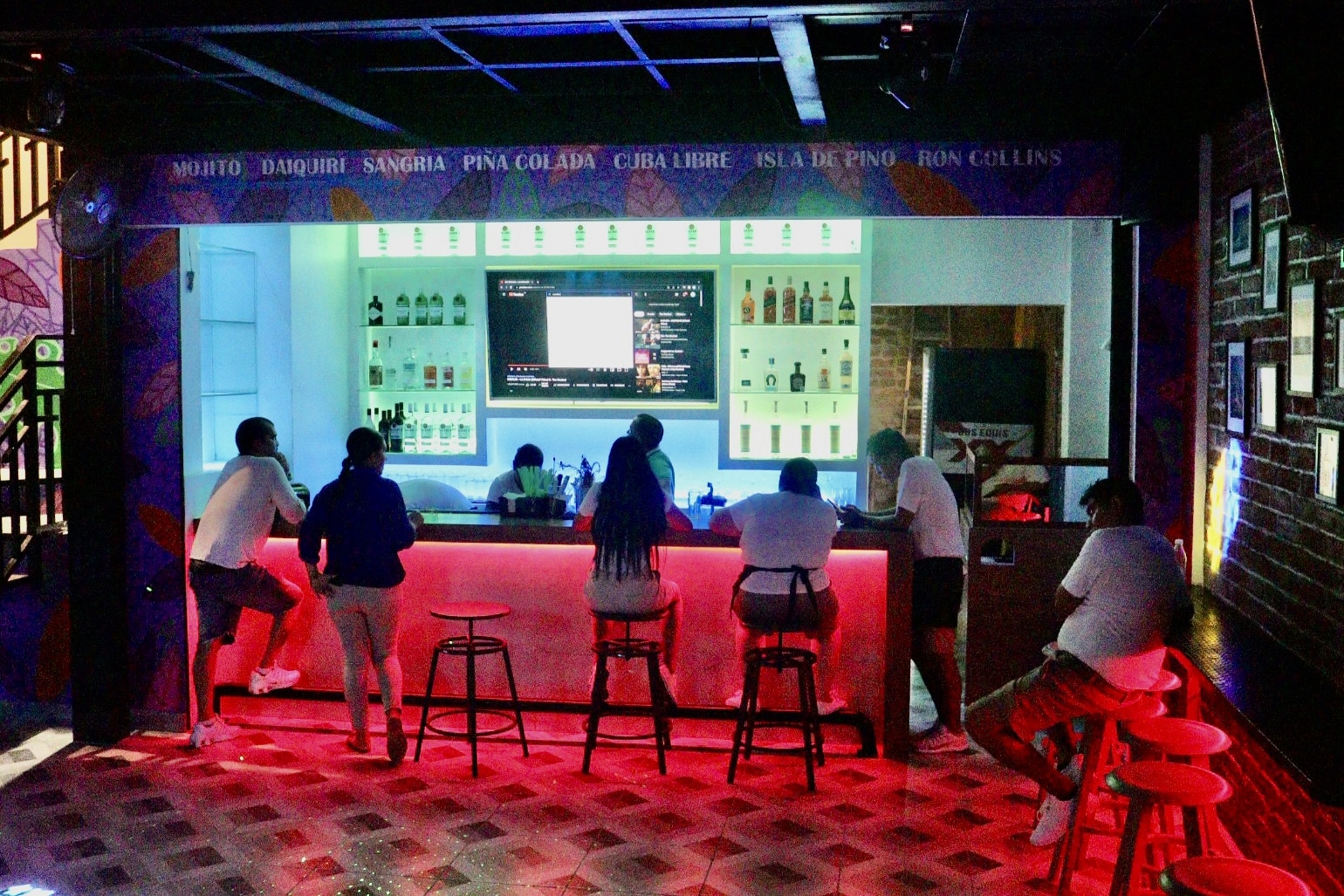 Some of our readers may be familiar with the location – it's the site of the former sauna/spa Papi Chulo. The business had opened in December 2021 while Club Spartacus was closed from a fire. After Club Spartacus reopened in early April, 2022, demand for Papi Chulo dropped off and the club announced its closing on May 30, 2022. A restaurant had always been planned for part of the space – but with the closing of Papi Chulo new opportunities were created with the additional space.
"When I tried Chef Ramirez's food I knew, without a doubt, it was special," explained co-owner Tom Budniak. "There really is something special about Cuban food – the people and the culture is all brought together with the Chef's passion."
So Budniak talked to his business partner Francisco Pinedo about relocating and expanding Qué Bolá Puerto Vallarta to the former Papi Chulo.
"I told Francisco that I absolutely loved his food," Budniak said. "I knew there was something very special about it and that it's a great fit for the gastronomical scene in Puerto Vallarta."
The name – Qué Bolá – is a play on words – it is typically used as a Cuban saying which means "what's good or what's up." It is used informally and is one of the most popular Cuban phrases. Ramirez wants to associate the phrase with "great Cuban food" in Puerto Vallarta.
The restaurant is on two levels and located at Pilitas 156, Zona Romántica, Emiliano Zapata. Downstairs is a bar, with seating area and a stage for live performances. Upstairs you'll find the restaurant. The bar will offer a limited selection of snacks and a large variety of cocktails, beers and other spirits, including the Cuban Mojito.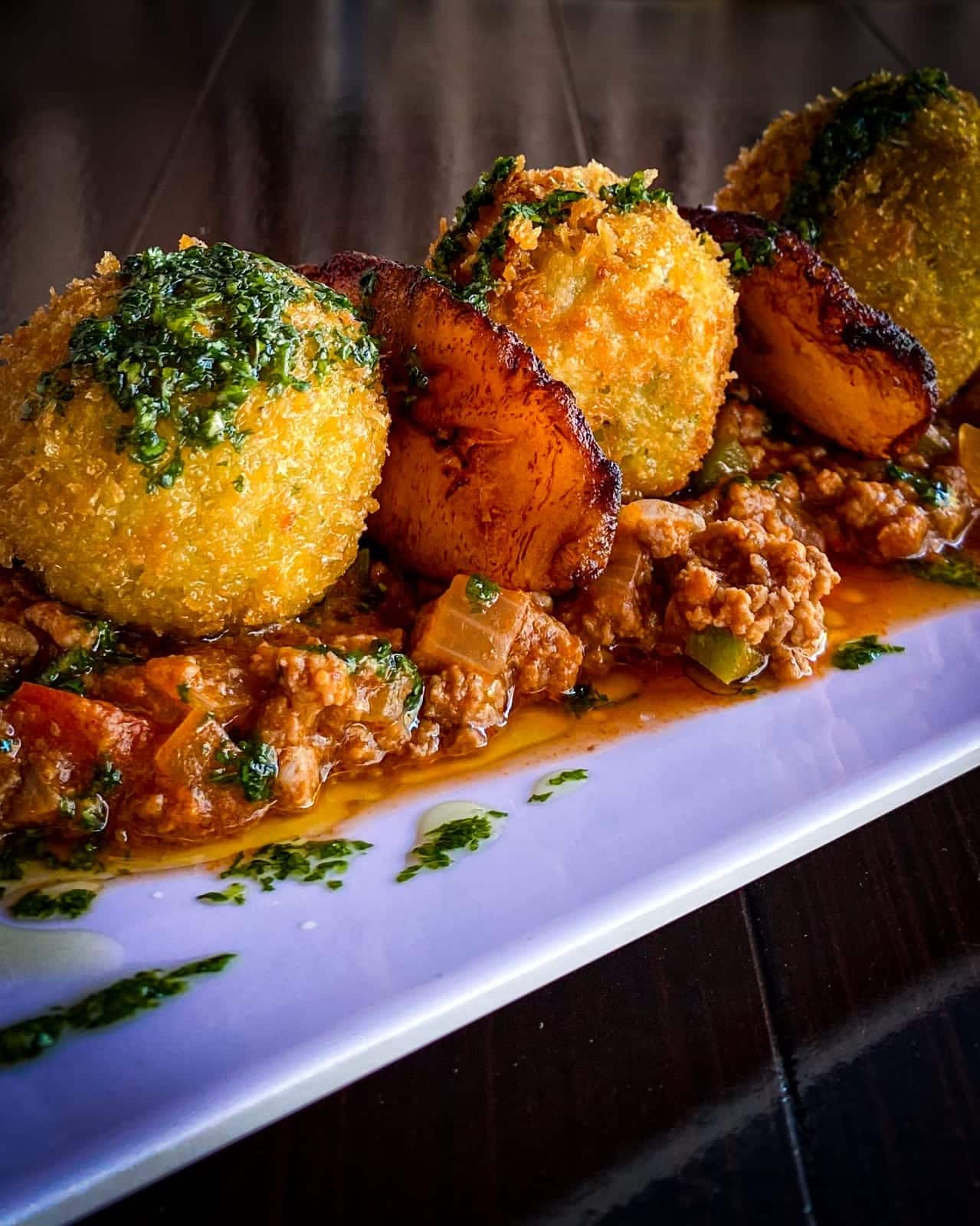 The food that Chef Ramirez prepares is based on recipes from his grandmother. He learned to cook by watching her prepare meals for his family in Havana, Cuba.
"You will feel like you are in Cuba without having to fly there," Ramirez said when talking about his food. "My food is made with love and passion and all in honor of my grandmother."
Ramirez left Cuba in 2009 and went to Miami, where he felt the Cuban food was extremely lacking and disappointing. While in Miami he graduated from Le Cordon Bleu College of Culinary Arts Miami, and worked for a catering company. Eventually he made h is way to Indiana (USA( where he opened his first Cuban restaurant.
He eventually made his way to Puerto Vallarta, on a mission to elevate Cuban cuisine with elegance and sophistication.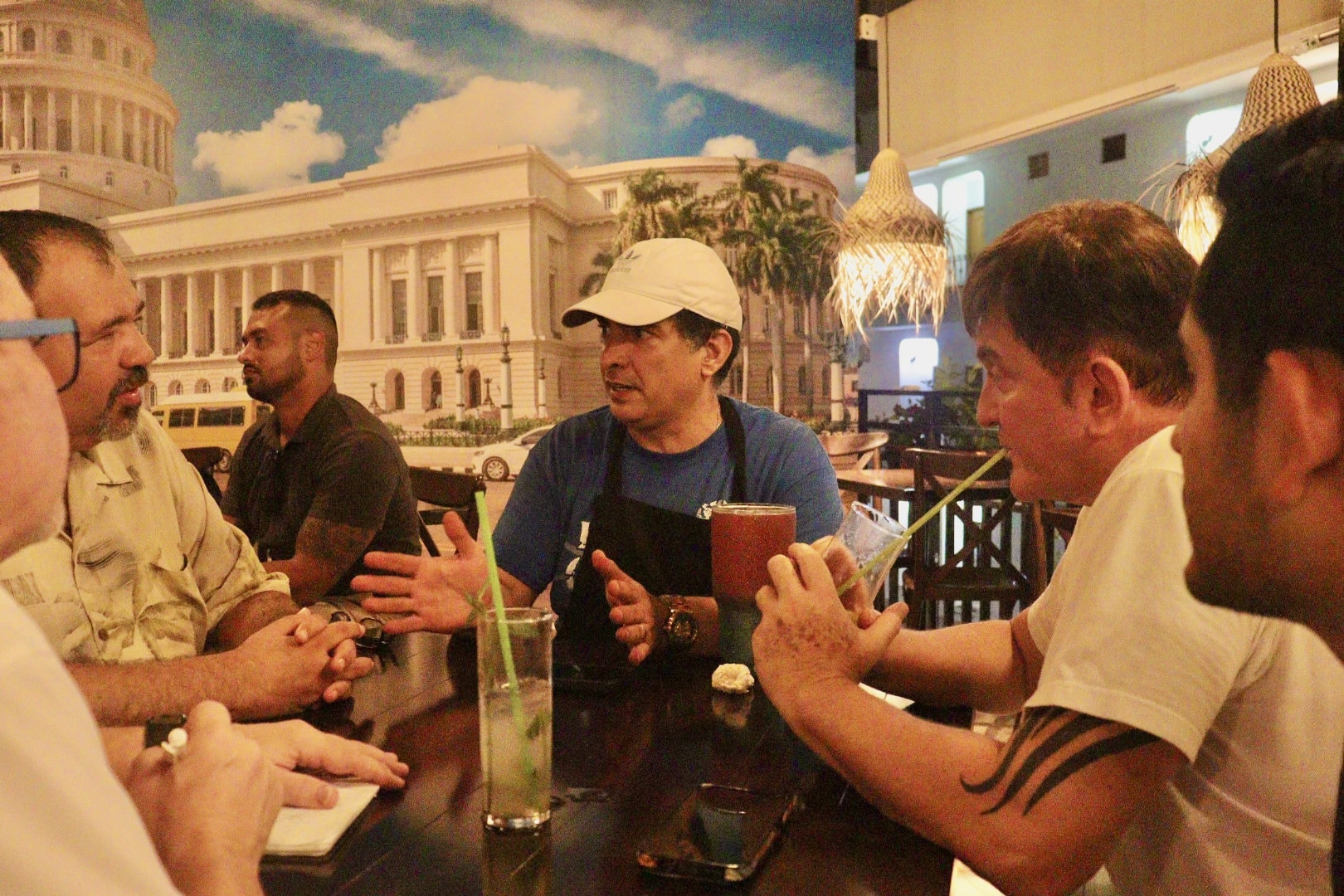 "My family came to Cuba from Spain," he explained. "My grandmother cooked Cuban food with influences from Spain and Africa. The results she produced are outstanding. I'm so fortunate I am able to carry forward her recipes and traditions."
"My grandmother's favorite dish was something similar to grilled pork in juice – it's difficult to translate the description exactly from Spanish to English – but I have replicated that dish here and on the menu it's called Eloya," he added.
You'll find a dish on the menu that is named after his grandmother – Carne Eleya – roasted pork layered over black beans and rice with fried ripe plantains. Ramirez said he expects it to be one of the most popular dishes in the restaurant.
On the menu you'll find everything from the traditional Cubano sandwich, croquettes, to even a copa colita type of flan.
Facebook: https://www.facebook.com/quebolapuertovallarta/
Instagram: https://www.instagram.com/quebolapuertovallarta/
+52 322 131 2442
Pilitas 156, Zona Romántica, Emiliano Zapata, 48380 Puerto Vallarta, Jal.
Hours:
Open 2 p.m. to 11 p.m.
Tuesday to Sunday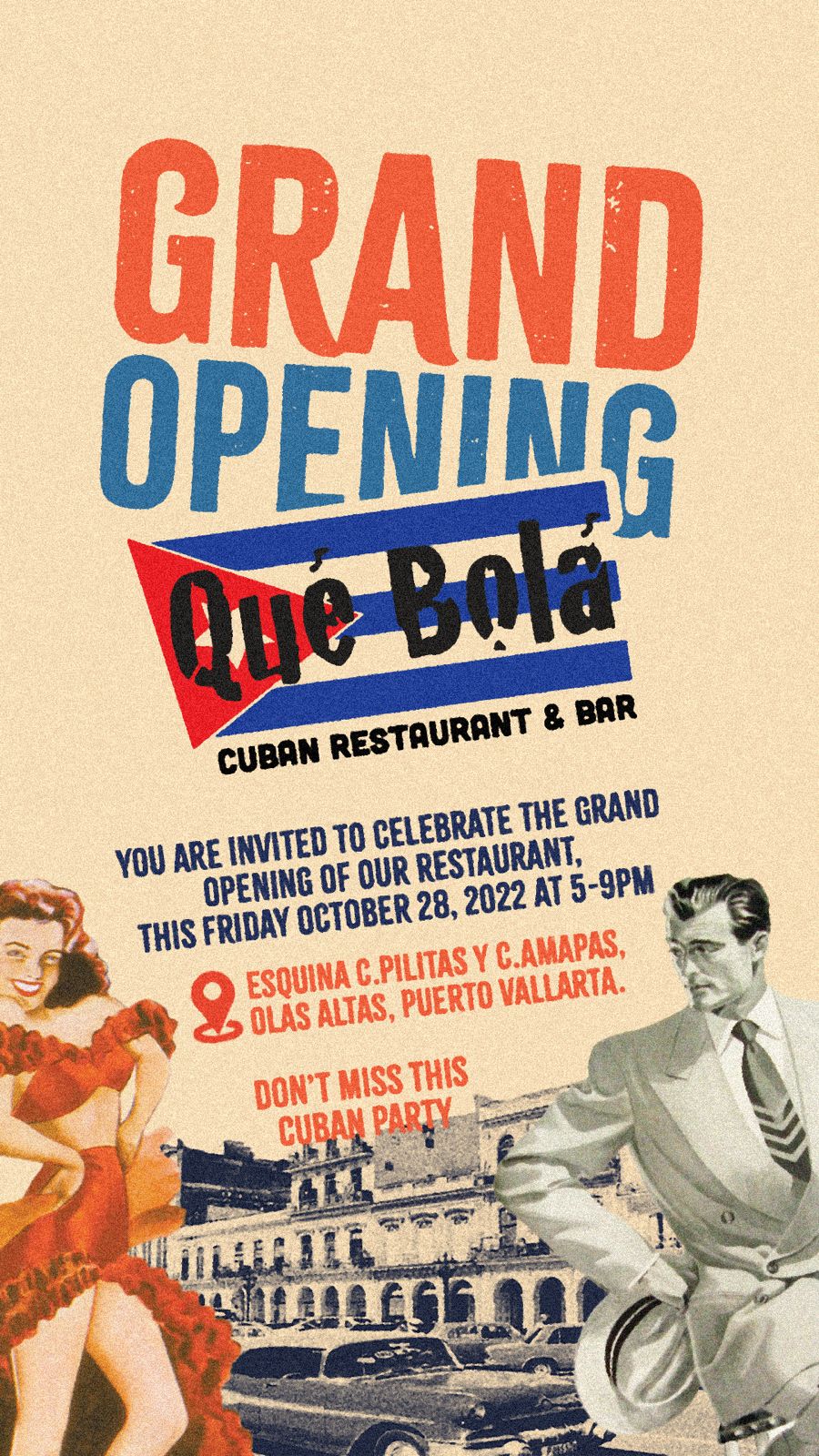 Grand Opening: Friday, Oct. 28, 2022 5 to 9 p.m.
Related Story: