This post is also available in:

Español
"Del Corazón para el Mundo" is an art exhibition shared with "Tlaquepaque Late", "Pueblos Mágicos de Jalisco" y "Puerto Vallarta: De Corazón para el Mundo", bringing together 29 hearts with images of Jalisco until March 28th on the Malecon of Puerto Vallarta.
"Tlaquepaque Late" is the initiative of the National Chamber of Commerce of Tlaquepaque, with the participation of the City Council, local businesses and artists to project the history, craft vocation and diversity of the municipality and the State, contributing with 8 hearts among which stands out, for its LGBT+ theme, the work of the artist Pit.
Pit shared the background and the real message of the work currently displayed on the malecon in Puerto Vallarta.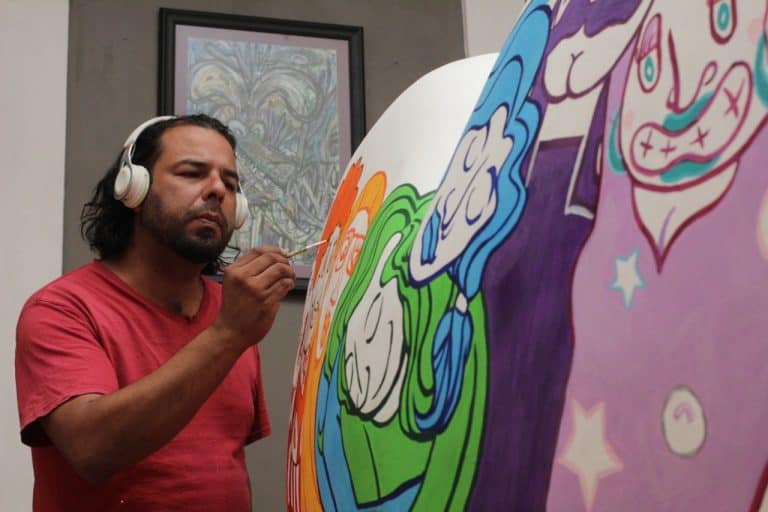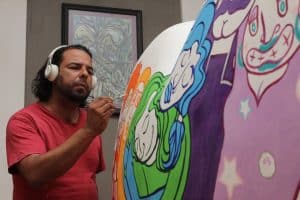 "The Barmor show company invited me to a project in which I participated together with several artists representing different elements of Jalisco such as tourism concepts, conventional customs and threshed situations." Commented.
Pit, collected from that project, phrases, ideas and stories that let him finally consolidate the piece that is in the temporary art exhibition.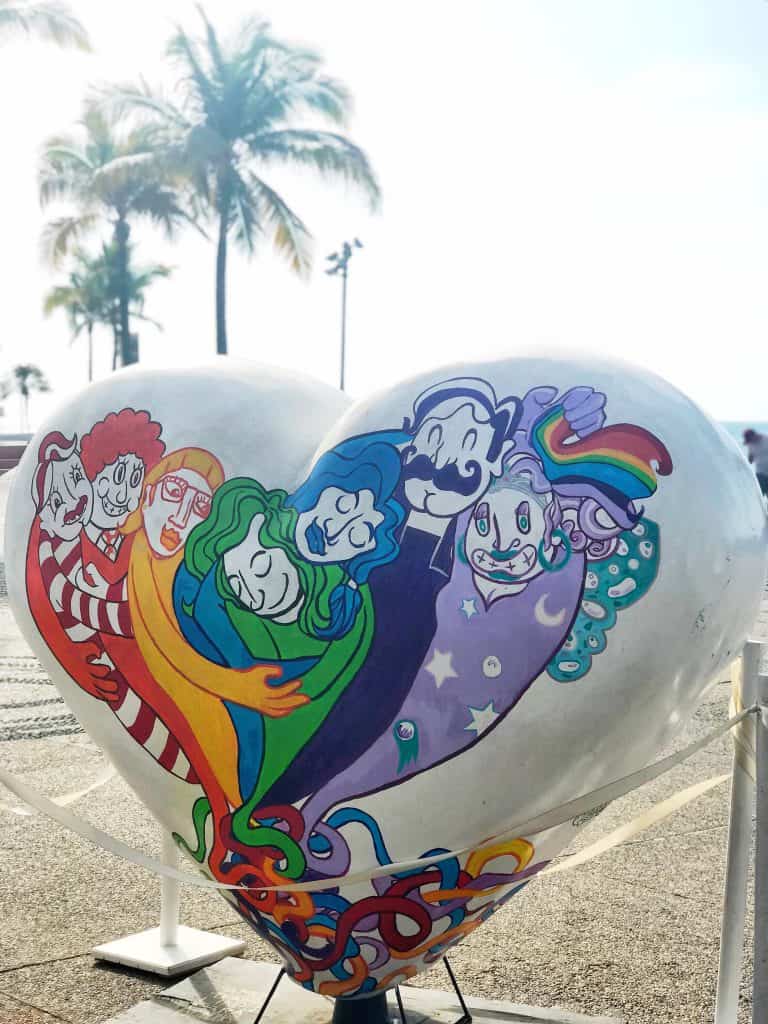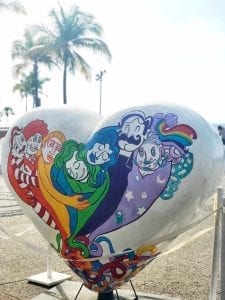 "In this piece you can see small stories that give support, voice and guidance to provide a sincere idea of ​​inclusion about the LGBT+ community since we believe that there has not been a work currently symbolizing this important movement, taken to the streets and anywhere where these topics could break the stigmas around." said.
In addition to this LGBT+ art piece that bears the title "El Amor Es Demasiado Bonito Para Esconderlo En Un Armario" Pit has made collaborations and actively participated in topics that promote both peace and environmental care.
"I have made collaborations with other associations and artists to achieve the culture of peace, ecology and in general that art returns to society something of how much it takes from it" added.
Pit stressed the importance of ensuring an environment in which all people can express who they really are without being subjected to violence, persecution, discrimination and stigmatization.
"The work shows us what we all lose when many people continue to hide who they really are, that each one has his way of liberation, education and responsibility and that only by going through this, we will finally be united and complete." concluded.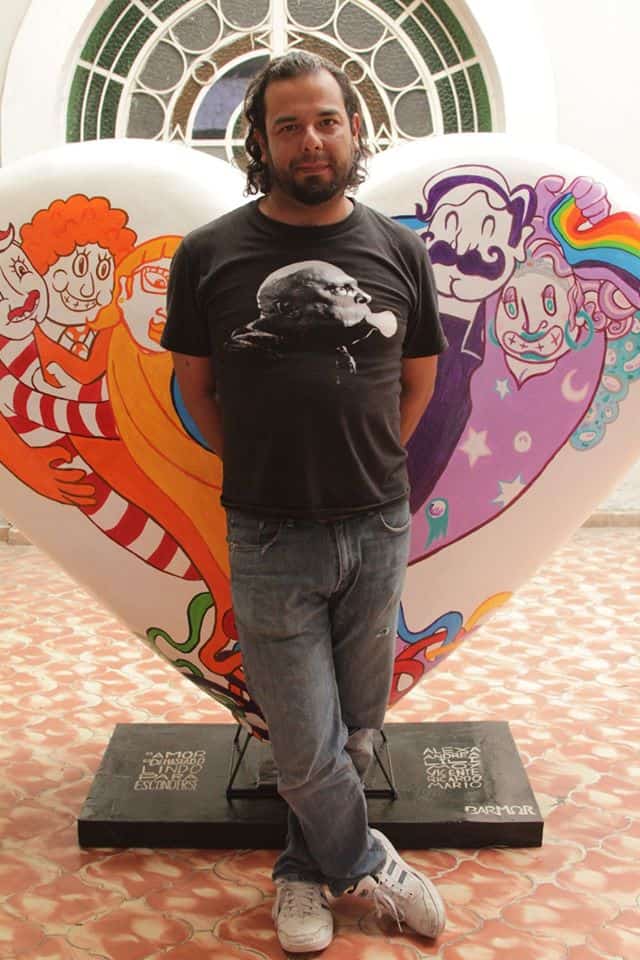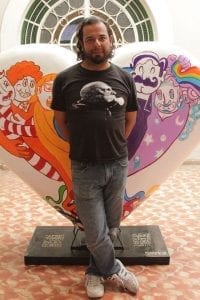 The initiative to bring the hearts arises from the Centro Universitario de la Costa (CUCosta) and University of Guadalajara (UdeG) in collaboration with Jalisco State Tourism, Private Initiative of Puerto Vallarta, as well as the Tourism Office and Municipal Economic Development of Puerto Vallarta.