This post is also available in:

Español
If you're looking for fun in the sun, the best place to head is either Puerto Vallarta, Jalisco, Mexico or Provincetown, Mass, at least according to GayCities.com readers.
GayCities members cast over 125,000 votes in 15 categories during the reader voting contest. This was dramatically more votes cast than last year, with only 48,000 people voting in 2017. This is the tenth anniversary of the list.
Puerto Vallarta took the gold, tying with Provincetown, Mass., as the "Fun in the Sun" winners.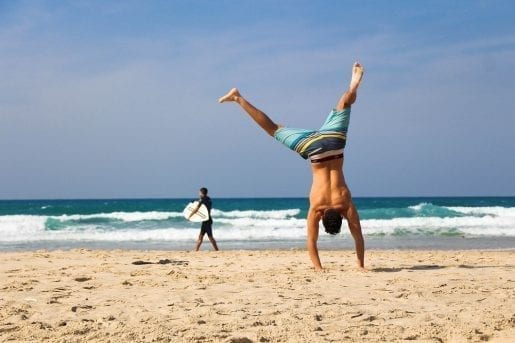 Puerto Vallarta was the only Mexico destination to make the list. The city is known internationally for its welcoming of the LGBT community, and the large number of restaurants, hotels and bars that open their doors to the LGBT tourists. Check out their listing for Puerto Vallarta here. 
In addition, Puerto Vallarta is a member of the International Gay & Lesbian Travel Association (IGLTA), an international organization based on global members, dedicated to LGBT tourism.  Here is a link to our photo gallery from the most recent pride festival. 
If you're seeking romance, Nashville, Tenn., got a runner up designation in the "Romantic Destination" category.
San Francisco, California dominated the awards taking the awards to   "Most Welcoming City," "Sustainable Dining," and "Most Loved Bar" (440 Castro) and "Rainbow Crosswalk."
Here is the list of the winners of all categories:
Most Welcoming City: San Francisco
Laid-back vibe: Palm Springs
Insta-traveler: Max Emerson
Sustainable Dining: San Francisco
Romantic Destination: Paris
Most Loved Bar: 440 Castro
San Francisco, Gay Ski Week: Aspen,
Rainbow Crosswalk: San Francisco
Gayest State Capital: Providence, Rhode Island
Hometown Queen: Tp Lords, Miami
Film Festival: OutFest, Las Angeles
Fun in the Sun: Provincetown, Puerto Vallarta
Vegas Headliner: Lady Gaga
HOMO FOMO Inducing Party: Daddy Issues, Los Angeles
Best Weekend: Southern Decadence, New Orleans.