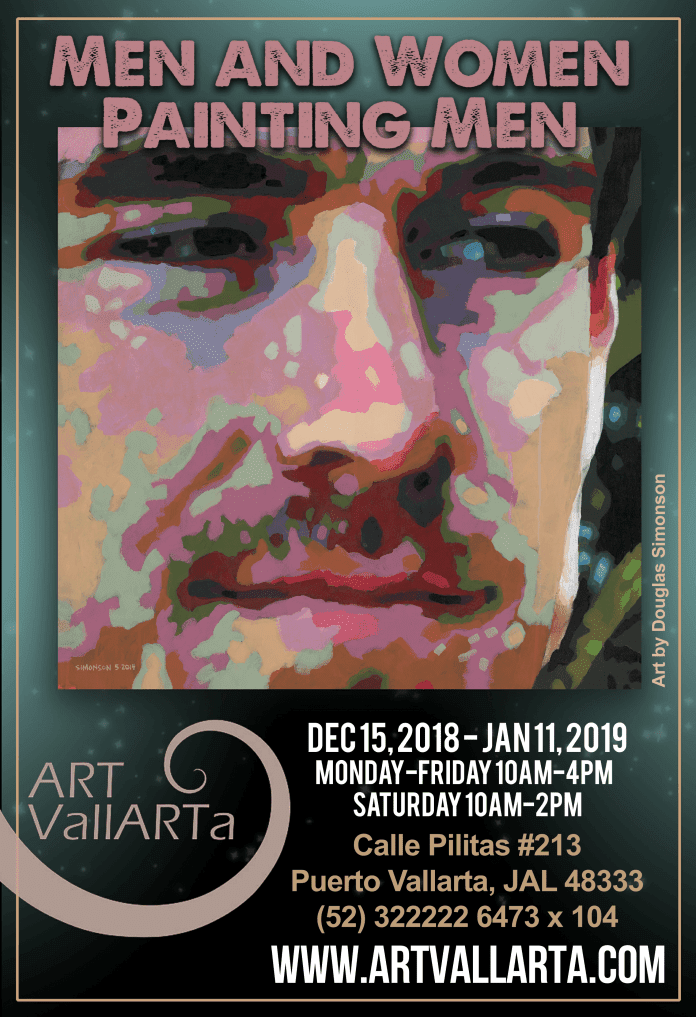 Art VallARTa has announced a new art exhibition, Men and Women Painting Men, that will run from Dec. 15 to Jan 2, 2019.
ART VallARTa, is a collaborative art space, that contains not only a gallery and exhibition space, but it also offers classes, art supplies and materials, equipment (including kilns), easels, and tools – all for any artist from the beginner to the advanced.
Douglas Simonson is just one of the many artists who will have his work on display for the "Men and Woman Painting Men" exhibition.
Simonson is an ArtVallarta Artist-in-Residence and paints there daily. He also teaches a painting class. He is a painter originally from the U.S. who now lives and works in Puerto Vallarta. He has studied at the University of Nebraska, the University of Hawaii, and the Honolulu Academy of Arts. He's also studied privately with a variety of artists. He has been an artists for almost 40 years and has art hanging in more than 80 countries.
ArtVallarta is a non-profit and self-funded.
The show: Men and Women, painting Men
December 15, 2018- January 2, 2019
During the exhibition, there will be special events for live painting and drawing opportunities. Visit www.artvallarta.com for updates.
213 Calle Pilitas
Puerto Vallarta, Jalisco
Call +52 322 222 6473