Esta publicación también está disponible en:

Español
The Visit México company carried out its #InstaMéxico campaign and the finalist photographs are from Vallarta.
From April 1 to June 30, Visit México launched this campaign to discover the most intangible destinations. Inviting different photographers to upload the best photographs of their cities to the Instagram social network, choosing among the winners the best 15, with the highest number of likes, which were chosen from among 480 thousand participants.
The city of Puerto Vallarta obtained double recognition. Being among the 15 finalists the photographs of Roberto Estrada and Tania Vizcaino.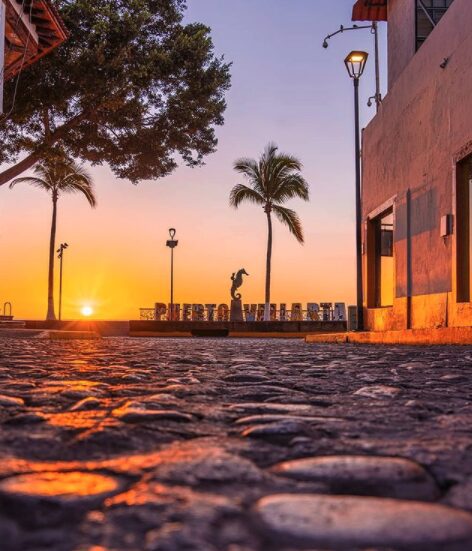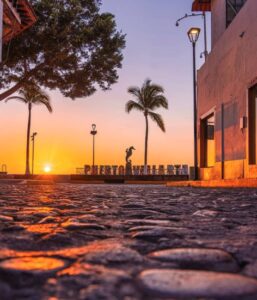 Roberto Estrada captured one of the most iconic sites in Puerto Vallarta. Its Malecón, a walkway with a length of around 800 meters. Which offers an extensive diversity of recreational, cultural and gastronomic activities. Where different sculptures are appreciated, including that of "The Child on the Sea Horse ". Which is a reference of this tourist destination. During the tour, the visitor will also find recognized art galleries, painting, music, theater, dance, among other artistic expressions, but without a doubt, the most special moment is sitting on the edge of the wall and enjoying one of the most beautiful shows that nature gives us, the sunset.

On the other hand. Tania Vizcaino captured an exceptional moment with the sunset against the backdrop of this state park which is an icon of the destination for its two lush rocks in the middle of the sea. Where it is possible to appreciate huge natural reefs. Ideal for practicing snorkeling, stand up paddle boarding, kayaking and diving in its surroundings.
This charming natural site can also be observed from a viewpoint on Highway 200 towards the community of Mismaloya or more closely, taking a sightseeing tour aboard a boat.
Check out our instagram page here. For more stories click here.