Puerto Vallarta and San Francisco are now sister cities. The sisterhood, formalized under the auspices of the US Mexico Sister Cities Association, was announced on September 29th by Puerto Vallarta city officials in a ceremony celebrating the strategic partnership between the two Pacific Coast ports.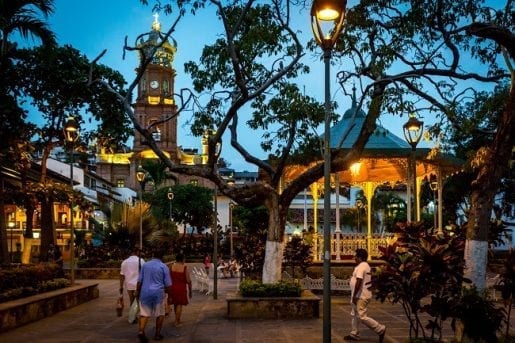 Puerto Vallarta's Interim Mayor, Rodolfo Domínguez Monroy, led the Sept. 28 twinning ceremony, accompanied by the General Consul of Mexico in San Francisco, Gemí José González López; the President of the Tourism Commission, Martha Susana Rodríguez Mejía; and the city's Tourism Director, Ramón González Lomelí.
The partnership is expected to promote cultural and commercial ties between the cities, which have shared a historical legacy since the 1960s. The two conurbations are also both home to large LGBT communities, a thriving demographic sector that contributes to the Puerto Vallarta's greatness, Rodriguez Mejia noted at the twinning ceremony.
She added that San Francisco, with the highest per-capita purchasing power in the U.S., is close to Silicon Valley, home to small and large technology corporations from around the world, which could be replicated and developed as a second major industry — in addition to tourism — in Puerto Vallarta.
Oliva Izaguirre, Mexico's National President of the US Mexico Sister Cities Association, pointed out that Puerto Vallarta serves as an important example of a city with optimistic, enthusiastic and intelligent inhabitants being united with other important cities to strengthen bonds of friendship, to share experiences and to collaborate in different areas such as culture.
In addition to celebrating the new sister city status, Mayor Dominguez Monroy also introduced a team of local business owners who will make up the local committee to oversee the work done under the alliance, which will also work to foster tourism. Alaska Airlines, Delta Air Lines, Aeromexico and United Airlines all offer direct flights between Puerto Vallarta and San Francisco.
The sisterhood between Puerto Vallarta and San Francisco is not affiliated with Sister Cities International. The US Mexico Sister Cities Association (
www.usmsca.com
) is based in La Jolla, California.