This post is also available in:

Español
You can also read Marcia's column "From Here" each week in the Puerto Vallarta publication The Mirror. You can view their online PDF of this weeks issue here. (First published online in the PV Mirror, by Marcia Blondin, September 08, 2023)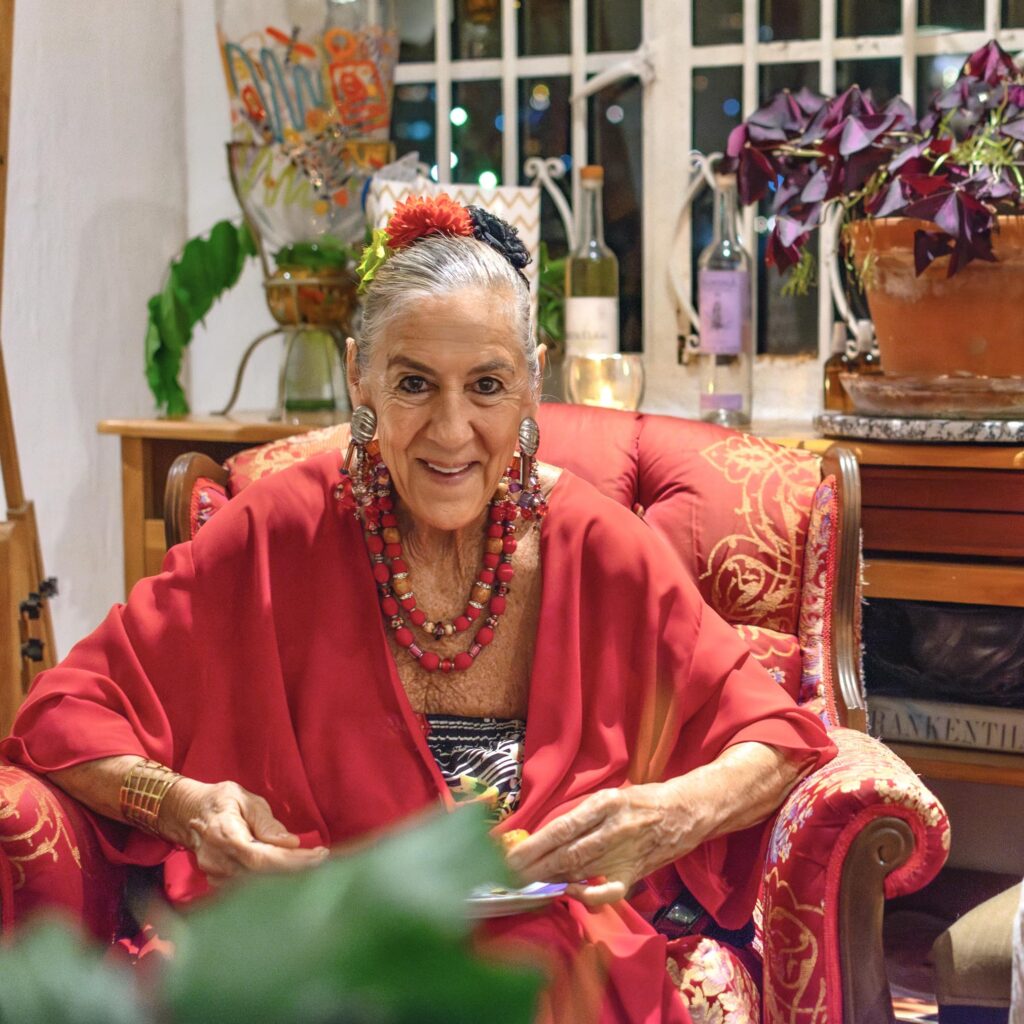 It's septihambre!
I am luxuriating on a lazy Sunday; the only thing on my calendar is writing this column and doing a bit of editing. There's nowhere to go tonight; no reason to get out of jammies. Yum. I'll make another pot of coffee and get at it!
It had been over a month since the 'Witches of Eastwick' -Georgia, Sandra, and I got together for dinner. We sat far away from the front door of Il Pesce on Constitucion so that our shrieks of laughter wouldn't deter people from coming in to eat the fantastic food. G. and I listened to Sandra recount her trip to Peru and Bolivia, swimming in Lake Titicaca (it's winter there!) and living like a teenage backpacker! How I love these two adventurous women!
Speaking of great women, I remember being introduced to painter Marta Gilbert in 1991 at El Dorado resto on Los Muertos beach. My boss at the time, Larry Lesley, owned many of her paintings and drawings, and we occasionally met at El Do for Happy Hour. One of my favorite possessions is a framed "La Bandida" poster that Marta painted decades ago. I am honored to attend her Celebration of Life on the beach in a few days. I will let you know how it went next week.
Susanne Beique picked me up, and we headed to the Coapinole tianguis held every Tuesday morning in that colonia. I watched her eyes pop at the sheer number of women shoulder to shoulder, sorting through mountains of merchandise at the marketplace entrance. We moved just past the crowd to the ten and twenty-peso tables, and with ease, in minutes, I had four fabulous pieces, 50 pesos poorer, and so happy! Susanne was overwhelmed, typical for newbies with too much to choose from. I hope she enjoyed the experience as much as I enjoyed her company.
Paco Ojeda reran his Promo Prodigy presentation at Joint Coworking Hotel last week. He plans to run this beneficial demonstration on using free Internet tools to promote your event, business, idea, or whatever you need to share once a month. Paco's lectures are solidly researched and laid out clearly and succinctly without overloading or dummying us down. He makes time for questions and answers. I will let you know when his next Prodigy Promo will take place.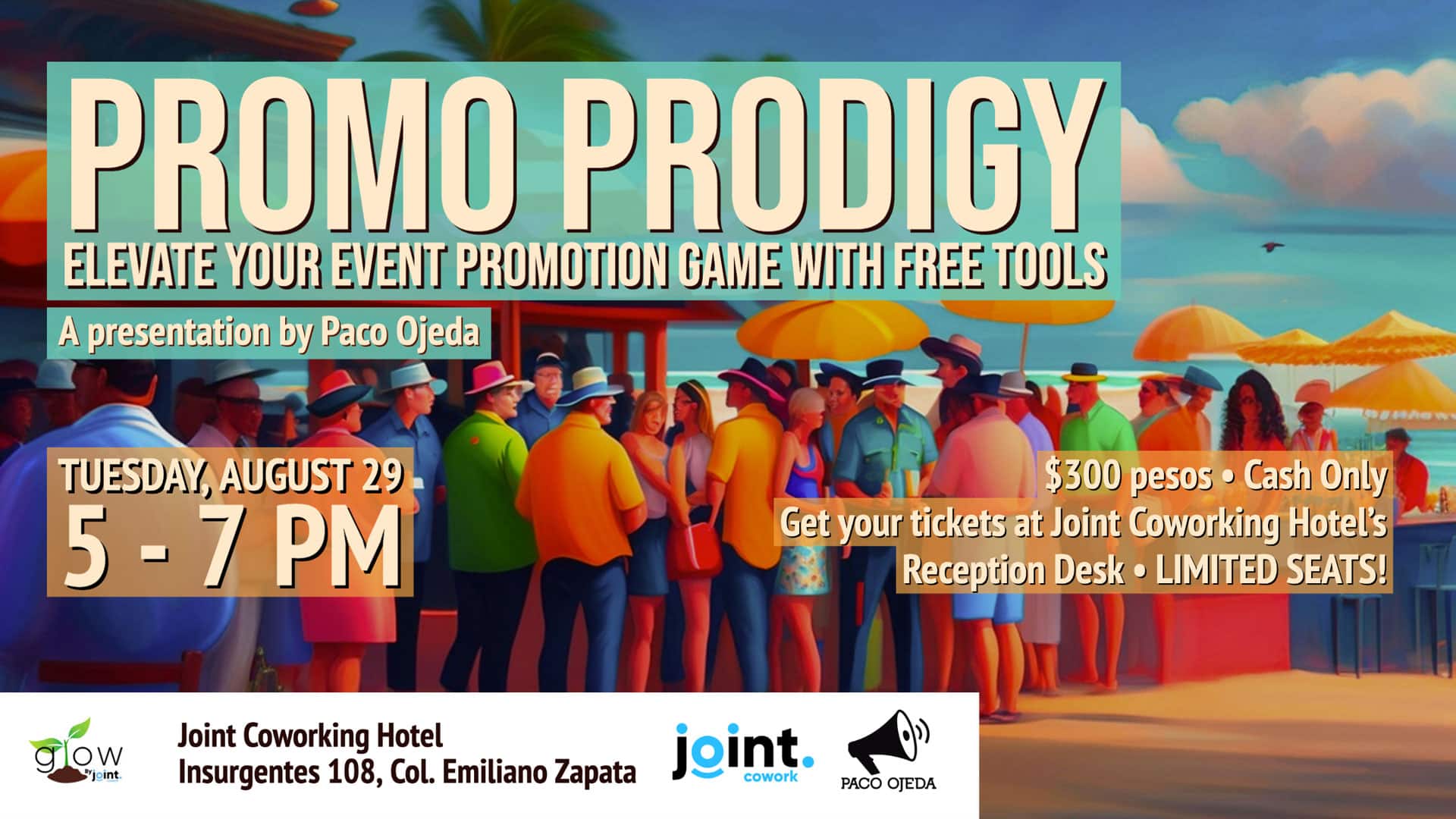 Last Wednesday's Greatest Show at Act2PV was delightful for two solid hours. It began with Kevin Anthony hosting a nearly sold-out appreciative audience. We saw new performers, new dancers, musicians and new productions by the Act2 family of entertainers.
Georgia Darehshori, owner of Casa Karma, joined Kevin onstage at the finale and announced that Casa Karma had picked up the bar tab for the entire house in honor of her late husband, Gholi. On what would have been their 59th wedding anniversary, this random act of kindness was something Gholi was famous for doing. Then, she announced that Casa Karma will sponsor the Red Room for the coming year. She dearly wants Act2PV to shine as a loving example to the world of paying it forward, starting with arts and entertainment. Georgia stressed how kind the Red Room staff was to Gholi, who suffered from dementia, and she was so pleased that 20 friends joined her in the Red Room on this auspicious occasion.
A quick bite at Veggitalia for Spaghetti Putanesca and a lovely visit with owners Marco and Daniella fortified us sufficiently to walk back to the Main Square and the Seahorse resto overlooking our gorgeous bay and the second meet-up of the Women's Networking group.
This new group has gained tremendous traction in a very short time. Their views are so positive and so lovingly given I have no fears for the future of Vallarta if it's left to these trail-blazing entrepreneurs who only want to give, give, and give more of themselves to the community of Vallarta. These young (and some not so young) highly motivated women impressed me mightily. While the "getting-to-know-one-another" strategies were too complicated, I have to say they worked, and I found myself over and over again, being across a table with lovely ladies I could spend hours with. I wish them tons of success; there must have been 50 or 60 of us! No mean feat for the end of August in Vallarta! Their next get-together will be at the same place on September 28th.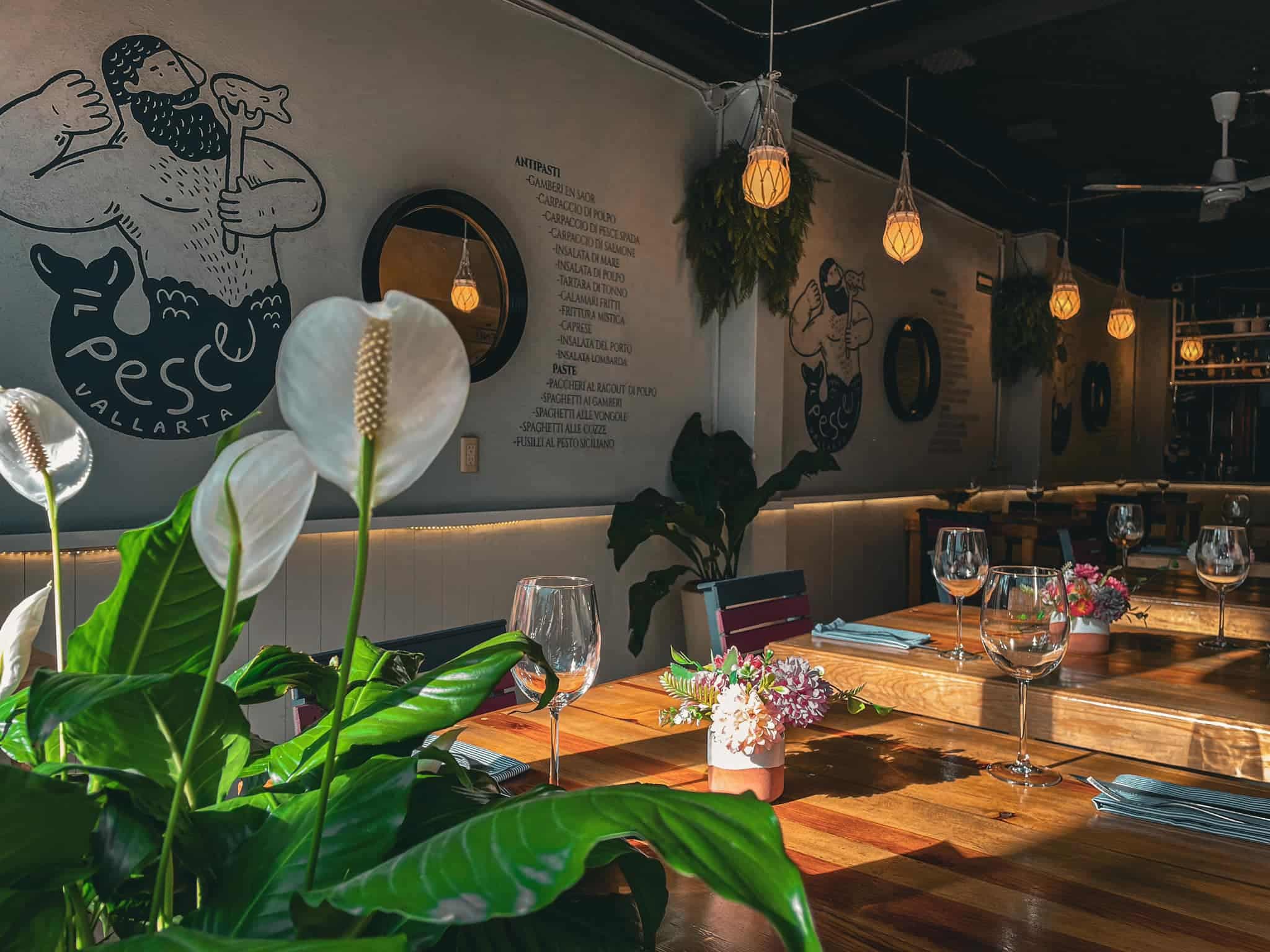 I selfishly chose Il Pesce again to share with dear friend Kurt Sinner last week. He had never been, and there's nothing to say one cannot have one's fave pasta dish twice in one week, right? So the fettucini with mushrooms and truffle oil filled me once again, and three hours of wonderful conversation flew by like nothing. I don't know what I have done to deserve such an eclectic mix of extraordinary individuals I get to call my friends! I am grateful, that's for sure. Kurt and I shared a few heartfelt, nostalgic memories about El Rio BBQ, remembering some terrific times with music and magic at Riverfest and so many other charitable fundraisers. (Sigh.) We parted on a high note with promises to get together again soon.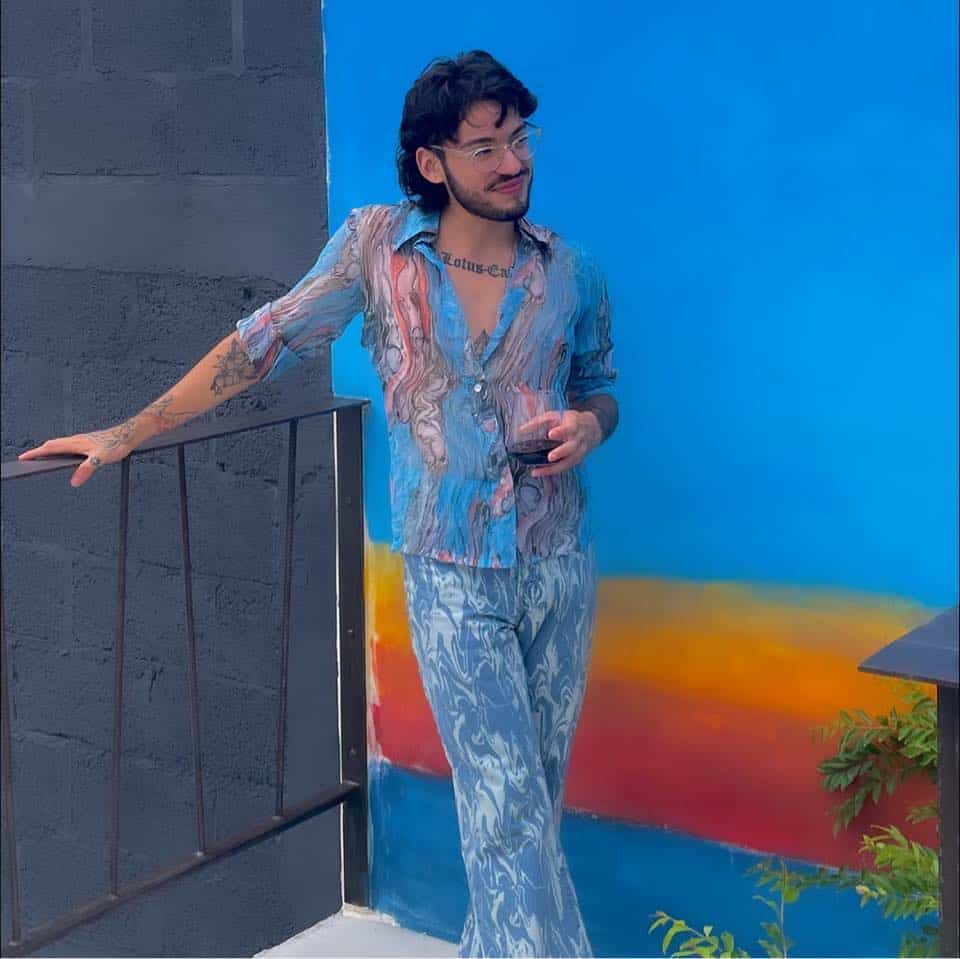 I introduced mango smoothies to Justice, my New York City Puerto Rican poet/painter/traveler/translator and bright, handsome man. Justice is part of this new wave of young immigrants to Mexico that bring with them an innate positivity that is addictive. Watching his face light up, talking about various topics, including a recent trip to Oaxaca, was energizing; it was like talking to a bottle of fine champagne. I am so blessed.
The Arte Vallarta Museo celebrated the first Saturday of the month in its usual style with good food and great music by Fernanda and her husband Carlos on guitar.
Museum Director Nathalie Herling began a brief presentation with a few touching words and a moment of silence for Marta Gilbert, who passed away last Monday.
A Gringo Gulch neighbor and friend, Bill Goodloe, donated a Russell Davis painting to the Museo for their permanent collection of early Vallarta artists. The second gift was from maestro Gustavo Lopez, whose stylized sculpture of one of his sons will witness the growth and importance of this community-oriented museum.
Coming up:
September 08, Friday, 5:30 pm, Marsha's Red Room, Act2PV. "Feeling Good – a Celebration of Soul Legends" by Renata, Winner of Season Five's Voice of Vallarta.
6:30 pm, Patio Central, Presidencia Municipal. An exposition of Vallartense painter Javier Niño. I have known Javier since 1991!
September 10, Saturday, 8 pm, Marsha's Red Room. Tromba Vetusta, this amazing circus duo, will leave you breathless!
September 13, Wednesday, 1 pm, Qulture. Scrabble – bring your brain!
7 pm, Marsha's Red Room, The Greatest Show is different every week, and it's free!
September 14, Thursday, 5 pm, Joint Coworking Hotel. Paco Ojeda returns with his music appreciation series "Viva Mexico" in honor of Independence Day.
September 15, Friday, 11 pm, Malecon/Presidencia. "El Grito" signals the start of rousting the Spanish from Mexico.
My favorite Mexican holiday is September 16, but the good stuff occurs at 11 the night before. All across this country, the Cry for Independence is recreated. It will thrill you to your bones, I promise. I will see you in the crazy busy crowd, ¡Viva, Mexico, Viva! From Here.
Marcia Blondin Cell
322 159 9675
Related: