This post is also available in:

Español
Visitors to Puerto Vallarta via the airport rose more than 20% with international arrivals, and 15% in domestic arrivals in October 2021 versus October 2019, marking the start of an encouraging high season for local businesses.
Grupo Aeroportuario del Pacífico, S.A.B. de C.V., (NYSE: PAC; BMV: GAP) ("the Company" or "GAP") announced preliminary terminal passenger traffic figures for the month of October 2021, which includes comparisons with the 2019 and 2020 figures to facilitate the reading and understanding of the passenger traffic trend.
Puerto Vallarta saw 149,000 domestic visitors in Oct. 2019 versus 172,000 in Oct. 2021. International visitors rose from 158,000 in 20190 to an amazing 190,000 in Oct. 2021.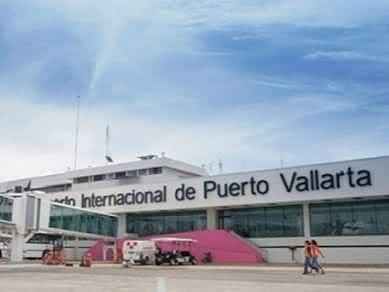 For October 2021, the total number of terminal passengers at GAP's 12 Mexican airports increased by 3.4%, compared to the same period of 2019. Los Cabos, Puerto Vallarta and Tijuana airports presented an increase in passenger traffic of 27.5%, 17.8% and 15.1%, respectively, while the Guadalajara airport presented a decrease of 7.8%.
More than 90% of hotel personnel in Puerto Vallarta have been vaccinated and that the destination still maintains its strict health and safety protocols, even as vaccination rates continue to rise.
Beginning November 8th, the United States will require all foreign travelers to present the proof of being fully vaccinated against COVID-19 (and only certain types of vaccines are accepted). Additionally, foreign travelers will be able to use the pedestrian border, for the first time since March 2020, to make non-essential trips, such as tourism and visiting friends and family.
Related Stories: