This post is also available in:

Español
If you like Sushi and naked men, a very unique event – Nataimori – is coming to Puerto Vallarta on Dec. 1, 2022 at Therapy Bar.
Showman and entrepreneur Louis Whitaker approached the bar about hosting a naked sushi event – which while it may sound a bit strange – it's a unique experience that is rapidly being held at many places around the world.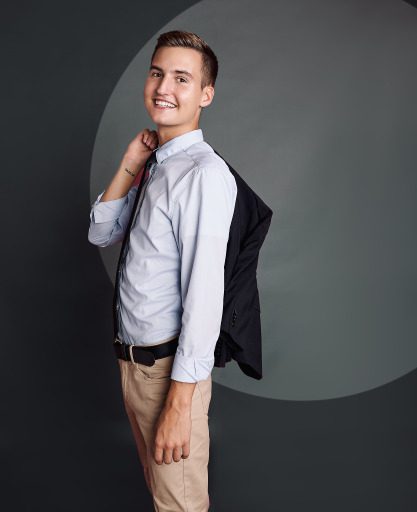 "It's not a new experience," Whitaker said. "But definitely new to Puerto Vallarta. Nantaimori is a Japanese tradition and has been done mostly with female models, but as Puerto Vallarta is mostly gay men and straight women we thought a hot male model would be better suited."
He said for $999 MXN or $ 50 USD you'll be enjoying an assortment of different sushi from Therapy's popular sushi menu. The price also includes dessert which will include mochi, berries, and cream. There are also some non-fish sushi options, or cooked options for those who don't like sushi. The event is open to male and female participants.
And you'll be enjoying your meal by eating it off model Tony Latino, who is a sexy Panamanian model. Tony is 26 years old and lives full time in Puerto Vallarta. You can see more photos of him on Instagram @tonylatino221.
While it will be Tony's first time as a naked sushi model, Whitaker said the model was looking forward to it.
"He is no stranger to this type of intimacy though, " Whitaker said. "He dances in Act2PV's 'It's Raining Men' show and in many gay clubs."
Each session is limited to 20 people per model. Whitaker said that they may add a second model due to the popularity of ticket sales.
David Smith recently purchased two tickets because the idea of the event really intrigued him.
"How often do you get a chance to eat sushi off a naked male model," he said. " And I love supporting local businesses who create unique and innovative new experiences."
Smith added that he was looking forward to a "sultry and delectable evening that celebrates the vivaciousness that is the Puerto Vallarta lifestyle."
My first question to Louis was, "how sanitary is it going to be? Eating off someone's body?"
"Our model will be shaved and showered before the first and second course," he explained. "It's a very intimate experience."
In preparation for the event Therapy Bar has added curtains to its front windows to insure the event remains private and exclusive.
Whitaker said while some people may see it as a fetish, he felt like it was just a unique experience for someone who enjoys and admires the body of a hot male.
"People love hot men, they also love naked men," he said. "For those who like sushi as well this seems like a no brainer. It is a very intimate event and a life-time experience."
Need to Know:
You must be 18 years or older to buy a ticket or attend.
Date: December 1st
Times 6:30-8:30
Location: Therapy Bar, Basilio Badillo 283 PB, Zona Romántica, Emiliano Zapata, 48380 Puerto Vallarta, Jalisco
Cost: $999 MXN or $50 USD
Ticket Includes:
All-You-Can-Eat Sushi
A Glass of Wine
A Special Dessert
Doors at 6:30 p.m. and serving sushi promptly at 7 pm.
This is a limited capacity event and tickets must be purchased in advance. No refunds.
Ticket Link: https://www.eventbrite.com.mx/e/xxx-sushi-nantaimori-tickets-449888487577?fbclid=IwAR10p0PBGSz0MUXtt7MFmylwgPWtqK87c4QqEampXo2_4oli64YTNxuQBe4