This post is also available in: Español
Owner Tom Finley Reflects on 22 Years
Tom Finley, the owner of Bar Frida, has seen a lot over the past 78 years. You can see it reflected in his eyes – most recently the sorrow of losing his husband and partner, Luis Mendez.
Mendez died in August, 2022, just shortly after their marriage on Valentines Day in February of this year. They had lived together for 20 years before getting married. Luis Mendez died at the early age of 56 from a heart attack, brought on by COPD.

"Part of my promise to him was that we would keep going," Tom explained while discussing the recent move of Bar Frida and Restaurant to its new location. "He was very involved in the selection of the location, decor, and everything with Frida's 4.0. And this location is dedicated to his memory."
Their love story began in 2002, on Date.com. They both had a profile there, and had 'liked' the profiles but in order to communicate one needed a paid membership. Tom said Luis used his sister's credit card to pay for a membership and start a conversation.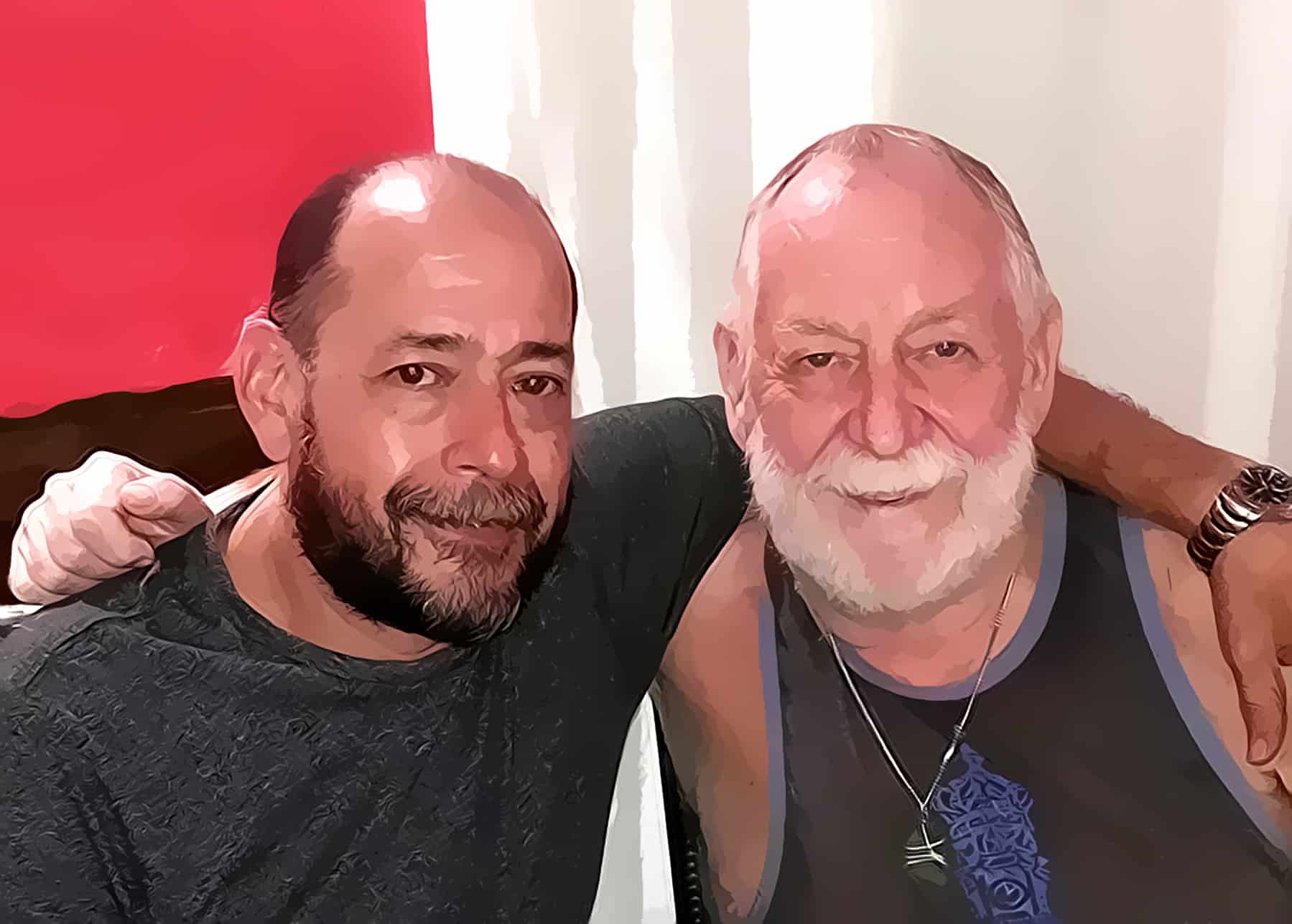 Luis was a medical doctor – an endoscopist, and was traveling to Puerto Vallarta for a professional convention. He told Tom he'd like to meet him while he was there.
In an Out & About PV story from 2018, Luis said, "I knew I was coming here for a week, so I went online. There were no cell phones back then, no Grindr, no Manhunt, anything like that. It was 2002. But there was this place, this site, an online thing called date.com and there were only three or four profiles. One of them was Tom. I sent him a message saying, 'I'm going to be in Puerto Vallarta, such and such, for a week, blah blah blah' and he said, 'Well, I'm a bar owner. I'm very busy so we'll see if I can fit you in.' And I was like, 'You bitch!' So, anyway, we were emailing each other and he gave me his phone number. So I arrived in town and I called him. I was staying at, of all places, Los Arcos hotel. He said 'let's go to Cuates y Cuetes, the bar by the pier. We met and we had drinks. Then that night he took me to Bar Frida."
Luis didn't spend much time at the convention he had come for. That was in September 2002. He visited several more times that year, and one year later he moved to Vallarta. He dropped his medical practice and helped Tom run the bar.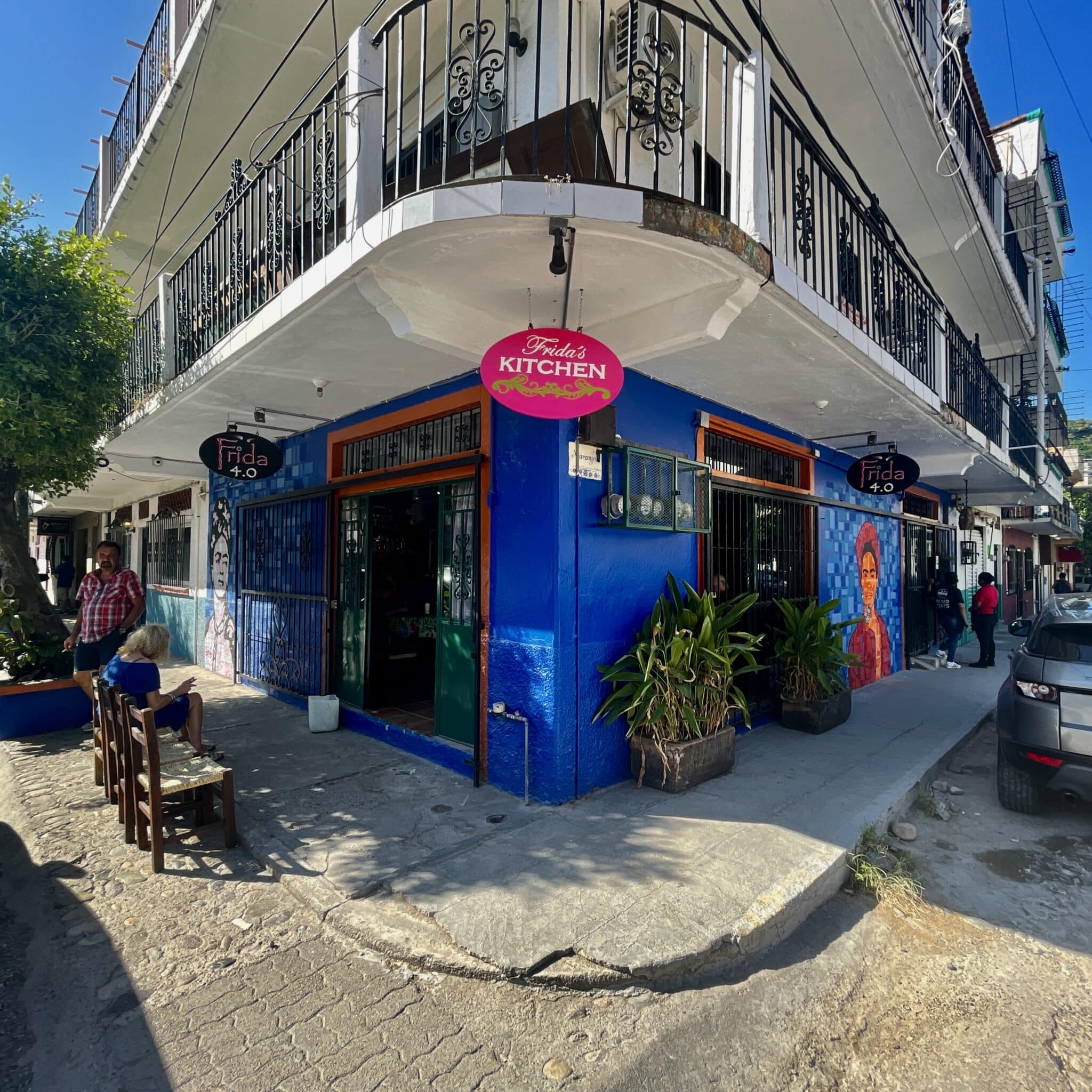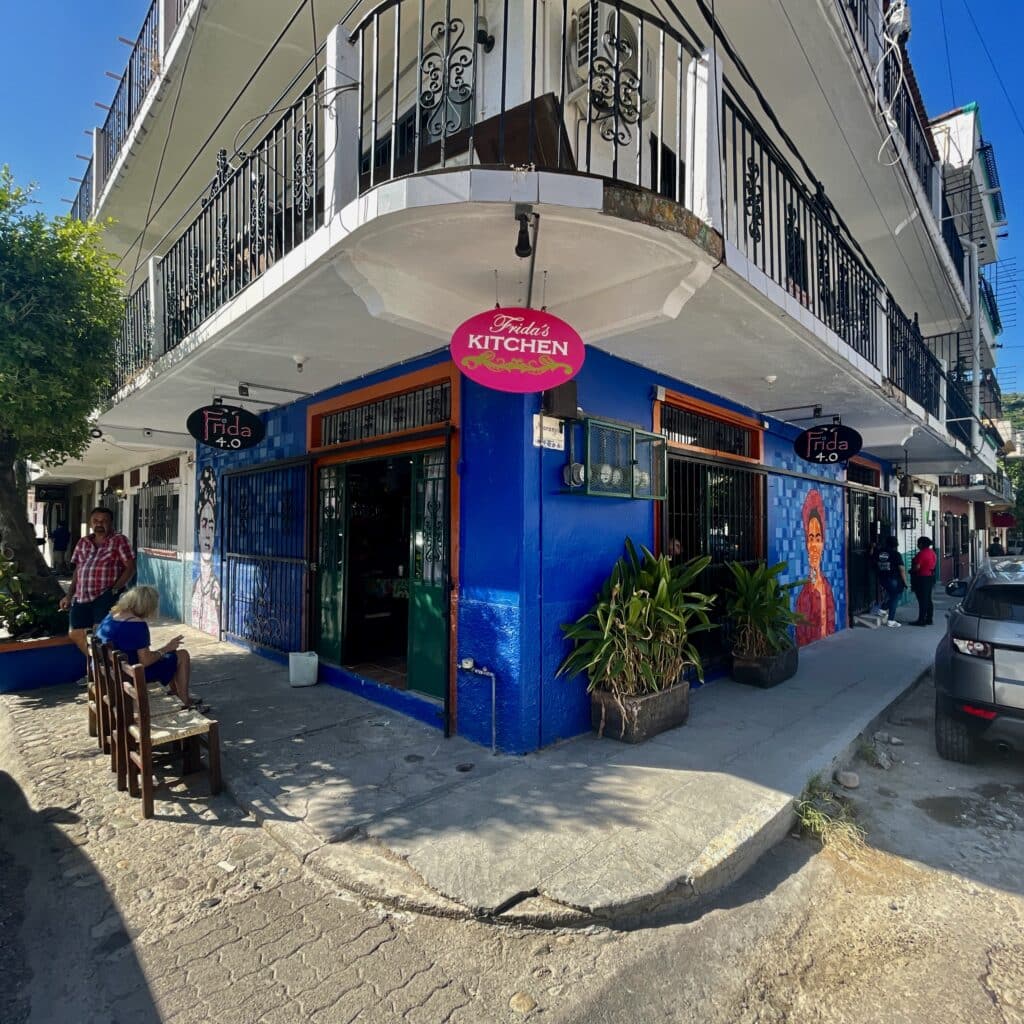 As the owner of Bar Frida for 22 years, Tom has been a part of the Puerto Vallarta gay landscape since the late 1970s. He retired and moved from Vancouver Canada in this mid-50s – but still owned a flower shop in Vancouver and helped run the business remotely. But after a few years of "retirement" he grew restless and decided to open his own bar.
"Now mind you," he said. "I didn't know what I was doing. I had never run a restaurant or bar before, but I love people and it was just something I wanted to do."
The first Frida's opened where the current Reina's bar is now – on Lazaro Cardenas. A bar called Frida's had operated there and was closing. So Tom arranged for a traspaso (a Mexican term for moving a business license from one owner to another) on May 31. On June 1, he took over and became an instant bar owner. He kept the name, and – at the time the area appeared to be "very straight" but Tom knew he'd have success. The entire area at the time was not so welcome to Canadians, Americans, or gays.
"Paco's was over on the other side of the town," he said, delineating the significance of the two block spans that separated the two locations. "Mine was the first in what was considered to be 100% straight, a Mexican neighborhood. Everybody said, 'Are you stupid?! Have you lost your mind?!'"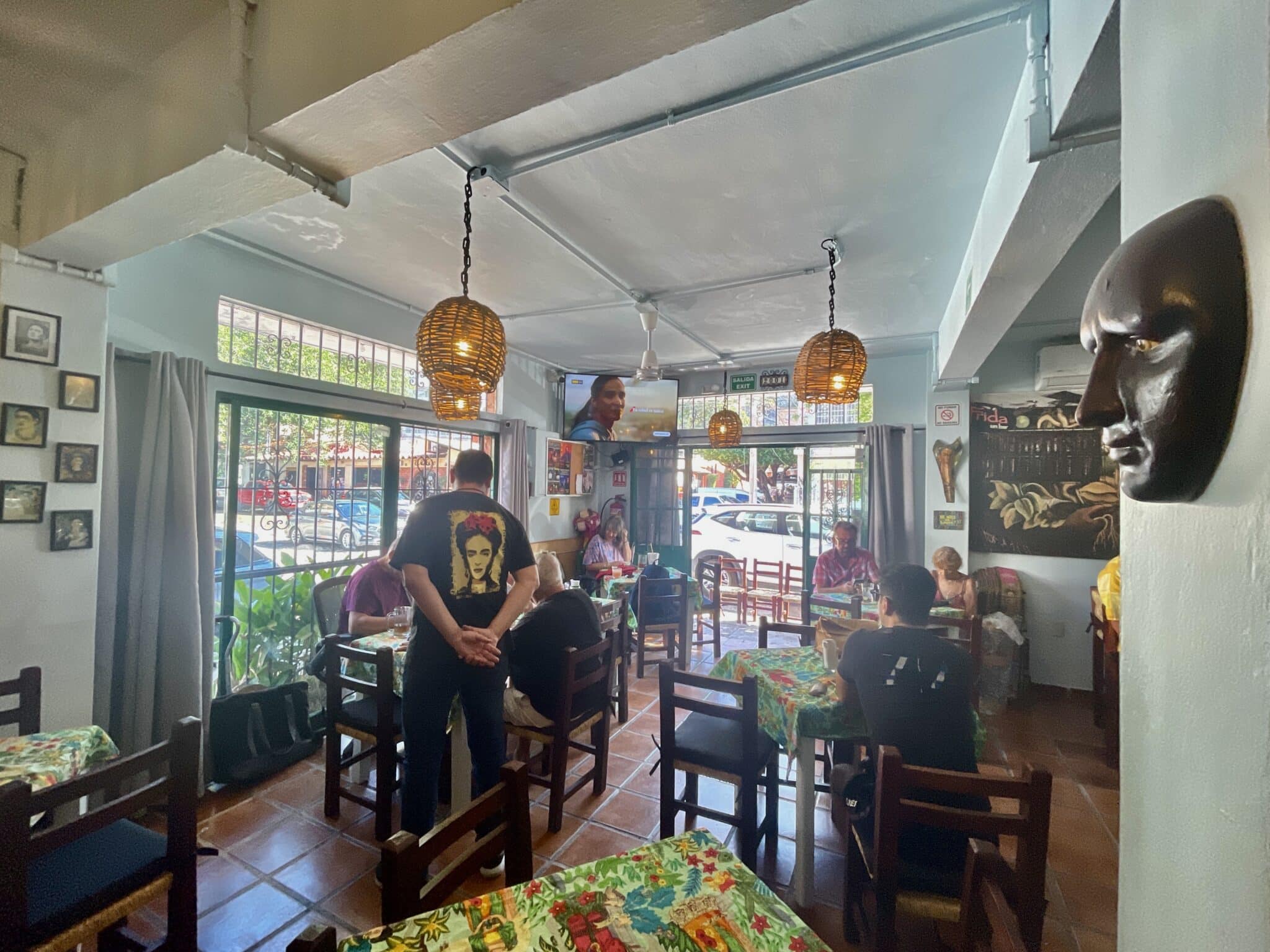 "Back then the Mexican guys, If they were interested in you, they bought YOU a beer," Tom said. "Every time you bought a beer, they would turn around and buy a beer, too. You'd sit with these cowboys from up in the mountains, and if they liked you, just by talking to you, you'd get really drunk because they'd just keep sending you a beer. And if you wanted to sleep with them, fine. If you didn't, there were no questions asked. No money involved. It was just guys hanging out together, having fun. It wasn't business. It was just fun. And that's all changed. Now it's a money town."
After ten years he and the building owner couldn't come to terms on a new lease. Tom wanted to expand and the building owner didn't. So they looked for a new space that would allow for more people.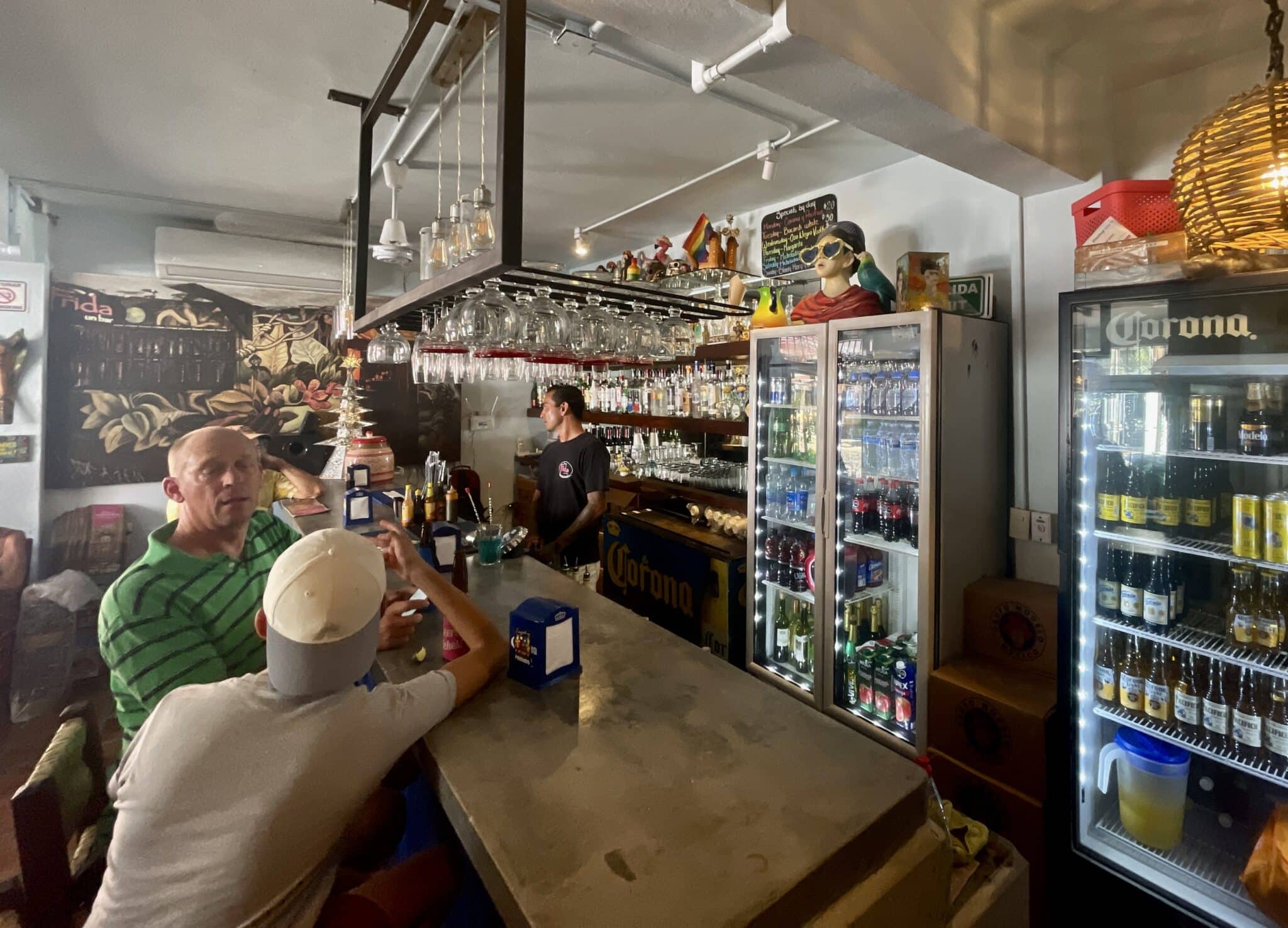 "We were the first bar in Vallarta that was invited to take part in Guadalajara Pride around 2002," he said. "Everything we did was bilingual, and I was after the Mexican crowd. They recognized that and appreciated that we were reaching out to the Mexicans.
His bar was one of the first few gay bars in town. Los Balcones was possibly the first, and the Piano Bar had existed before but it was never promoted as a gay bar. Paco Paco and Bar Frida's opened up within the same year, and Los Amigos had opened up about six months before.
Bar Frida's 2.0 opened on Insurgentes and was there for 11 years. The space is now an empty lot, as the building owners would not renew the lease and had hoped to build condos there. That forced Tom to look for a new location, and Bar Frida's 3.0 opened at Lazaro Cardenas 481, in 2020. He had secured a year-to-year lease, and was informed he'd need to move in 2022 as the building owners had plans for the space.
And so on Oct. 31, 2022, Bar Frida's 4.0 and Frida's Kitchen opened at the corner of Venustiano Carranza and Naranjo street. The area is quickly becoming a hotspot for restaurants with Bonito's Kitchen opening there last year, the just opened Casita & Garden wine & sake experience, and the long time El Brujo Restaurant Mexican restaurant that has anchored the corner.
"This area is so inviting and all of the business owners want to support each other," Tom explained.
He has a three year lease with an option for three more years. So he hopes to celebrate his 80th birthday in the current location. Frida Bar and Frida's Kitchen 4.0 has air conditioning and hope to soon have outdoor seating. street, in addition to Chef Alberto Cueva and the well-known team who have always provided excellent service to customers and friends.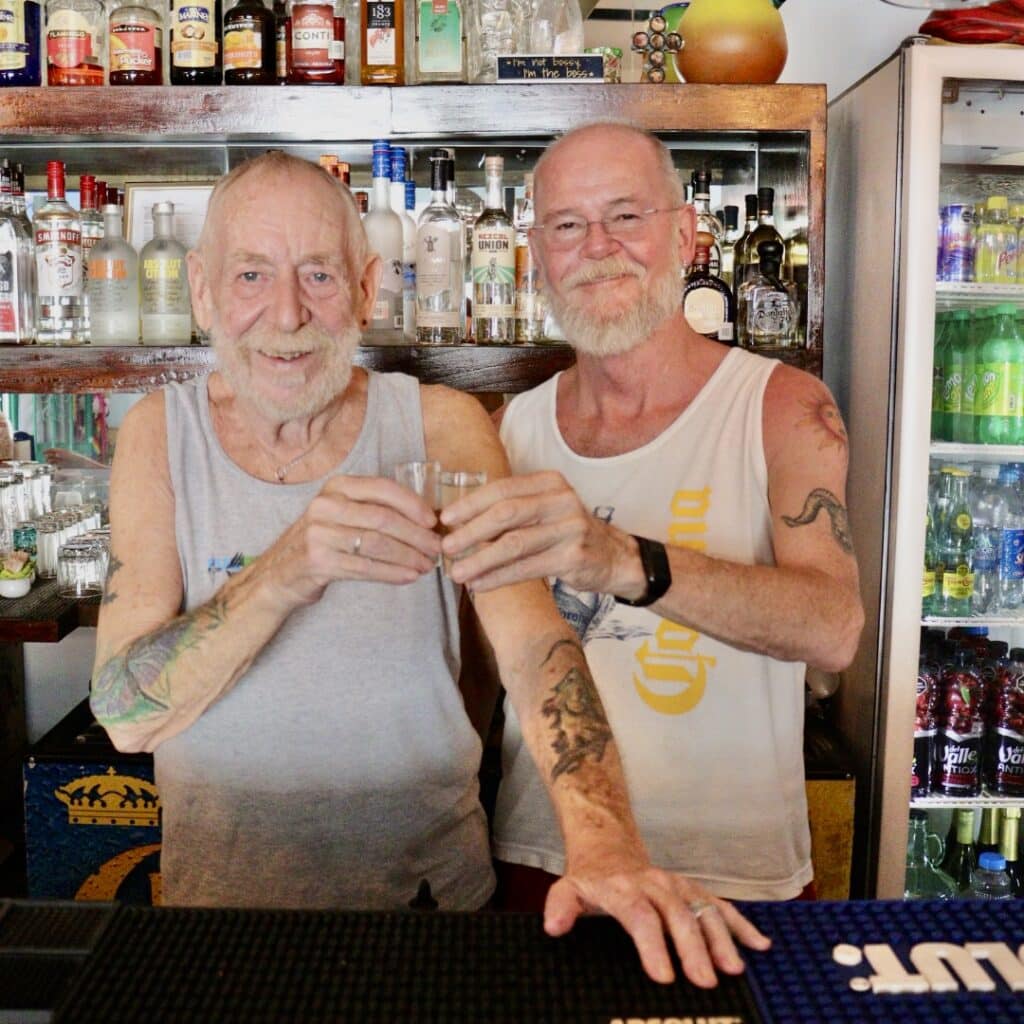 Mike Laking, a Canadian who's lived in Vallarta the past several years has been helping Tom (and Luis before he passed) with the bar and is a close friend – he's known them for 13 years. He said that Frida's will continue to have events and live performances, just in a slightly smaller space than before.
"We will continue with Karaoke nights, bingo, live performances and other things planned," he said. "And we're proud to say that we are listed in the top 23 percent of bars/restaurants in TripAdvisor."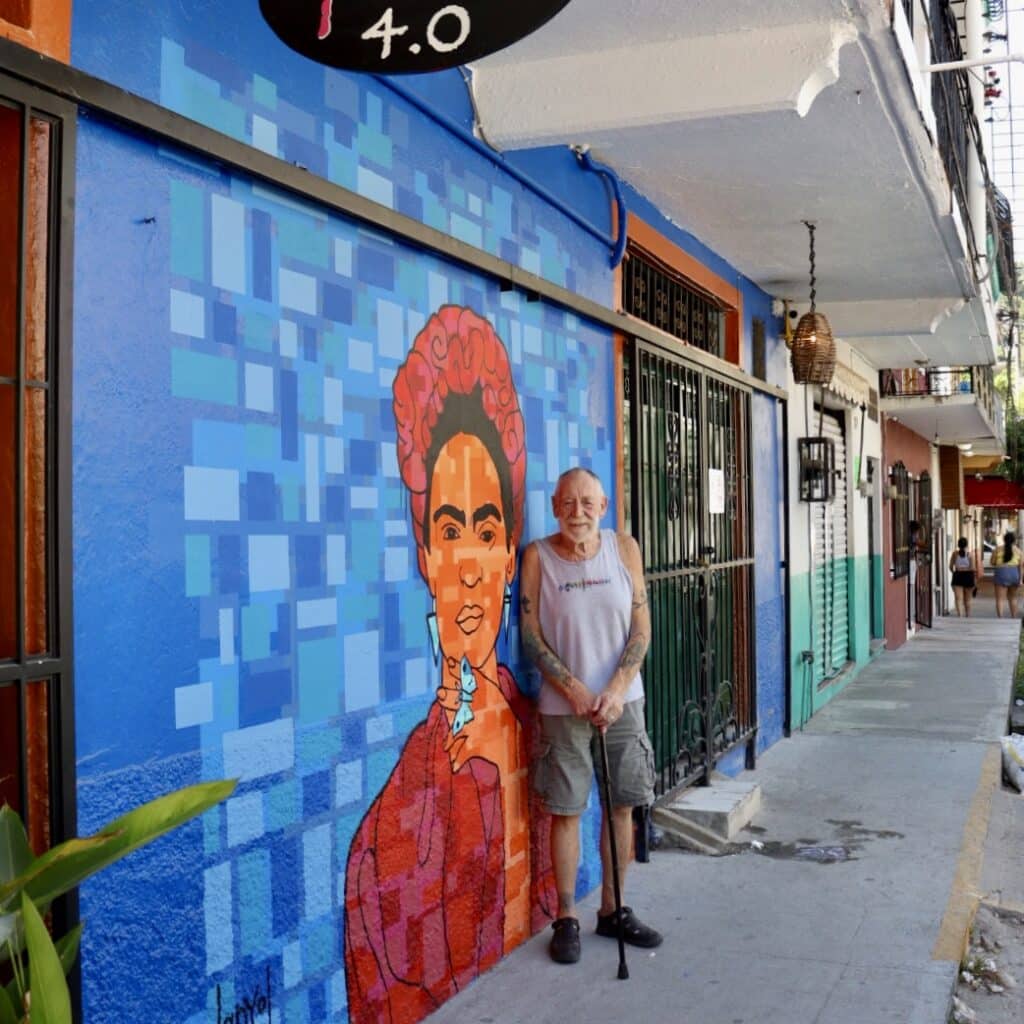 It's also important to know that Bar Frida 4.0 and Frida's Kitchen are actually two separate businesses operated in the same space. Tom said he never wanted to get into the restaurant business but customers wanted food – so he initially partnered with a restaurateur to provide the food. Now, and for at least the last 14 years, Chef Alberto Cueva and the well-known team have always provided excellent service to customers and friends. Just know that you will receive two separate bills if you drink from the bar and eat from the restaurant – one from Bar Frida's and one from Frida's Kitchen.
Information to know:
Bar Frida's 4.0 and Frida's Kitchen
Venustiano Carranza and Naranjo (on the corner), Emilio Zapata
Facebook: https://www.facebook.com/profile.php?id=100084292765898
Telephone: 322-222-5846
Open: 10 a.m. to 2 a.m.
Related Story: