Esta publicación también está disponible en:

Español
After five days of grueling competition with participants from 35 countries, Mexico's Luis Villanueva and Diego Mendoza Martínez (Diego Suzuki) are bringing home the gold, winning the top spot in the Duet Category at the Karaoke World Championship (KWC) 2023 held in Panama.
KWC 2023 Panama was held in Hotel El Panama, Panama City. Villanueva lives in Puerto Vallarta and is from Chiapas – Jalisco. Suzuki is from Monterrey, MX
During the competition week, 132 solo performances and 44 duets were performed. In the Grand Final there were 10 solo performances and 10 duets.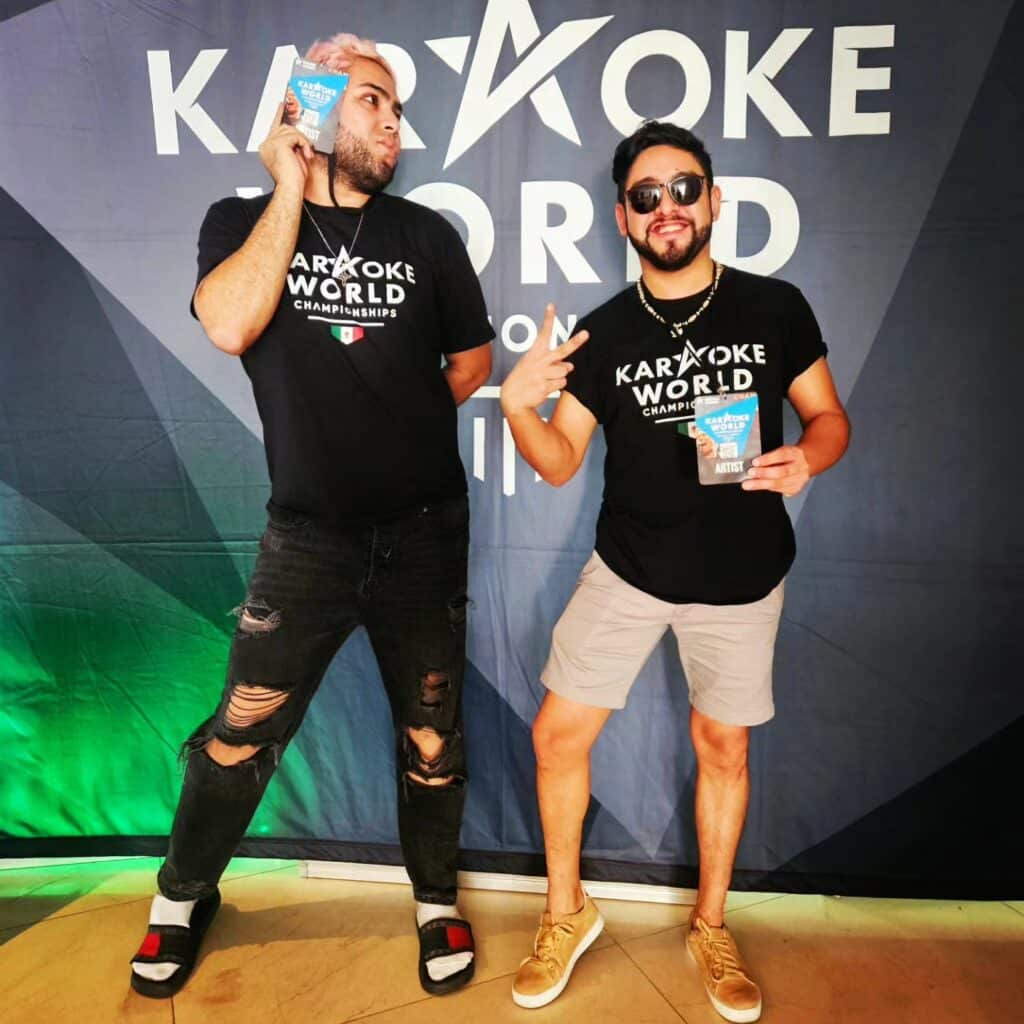 "The experience was the best experience in my life," a joyous Villanueva told Out and About PV. "KWC it's a great opportunity to challenge yourself to grow as an artist. People are very professional, the people in Panama were amazing. Meeting people from all over the world is the best experience, I made a lot of new friends and all of them share the same love for music as I do, that's the best thing. I can say that I have new friends for life."
Villanueva and Suzuki sang the following duets to win. In Round 1, "Vete y Pega La Vuelta" by Pimpinela ; Round 2, "El Destino" by Juan Gabriel y Rocio Dúrcal and Round 3 (Final), "The Prayer" by Andrea Bocelli.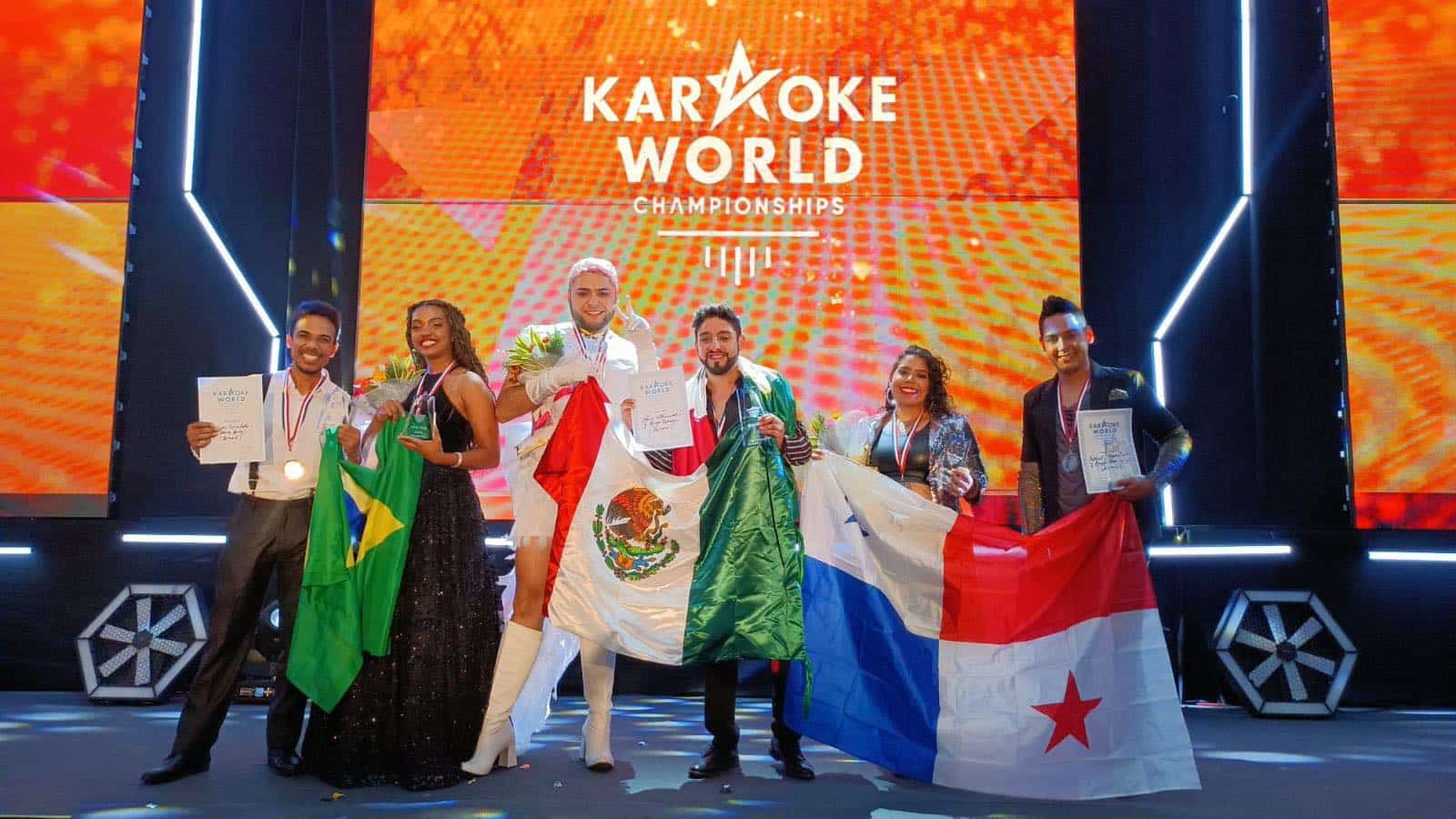 Villanueva and Suzuki represented the KWC Mexico delegation, and beat out singers from Panama, Brazil, Sweden, Canada, United States, United Kingdom, Denmark, Philippines, and Kazakhstan.
Both performers also participated in the soloist competitions, under the direction of the director of KWC México, Yudi Villamonte.
"I want to add a special thanks to Yudi Villamonte," Villanueva said. "Not only is she the director of KWC Mexico she was also our coach."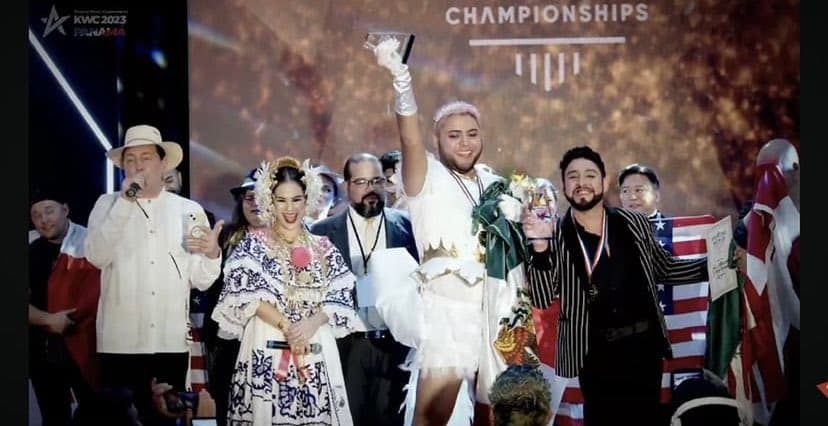 Winners from this year's contest are:
SOLO
Gold: Ellie Butler, United Kingdom
Silver: Rafaella Joy Berso, Philippines
Bronze: Zarina, Kazakhstan
DUETS
Gold: Luis Villanueva & Diego Mendoza Martínez, México
Silver: Abdiel Josué & Ericka Rodríguez, Panamá
Bronze: Filipe Anacleto & Sara Braz, Brazil
Viewer's choice award: Marian Gel Pesigan, Philippines
You can celebrate with Luis on Thursday, Nov. 16 at La Catrina Cantina at his Celebration Concert at 6:30 p.m.
Related: