This post is also available in: Español
Puerto Vallarta is home to a variety of visitors from all over the globe.  Some seek adventure, others are in search of the perfect beach to have endless margaritas on and there are those who want the perfect tan for their next Instagram post.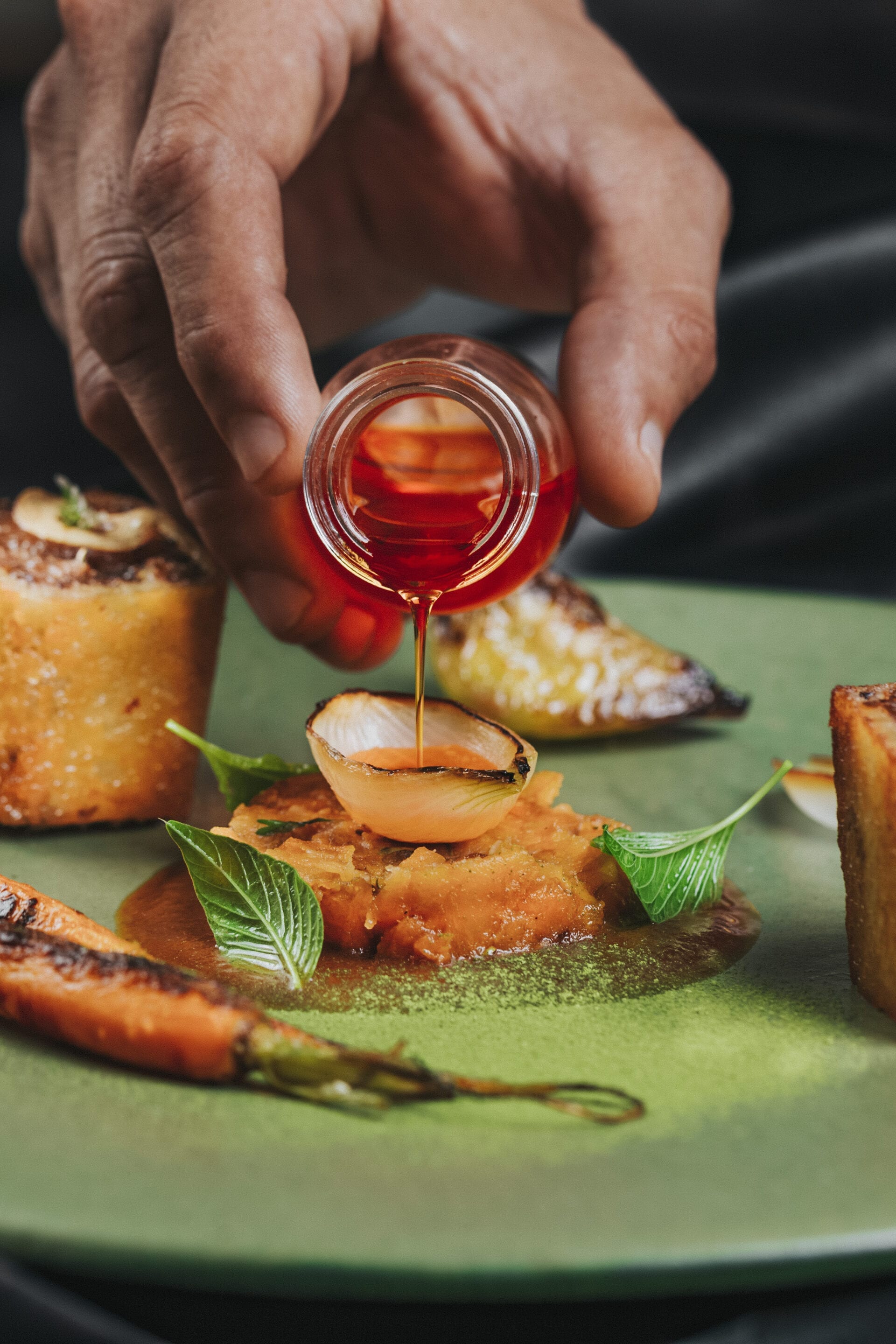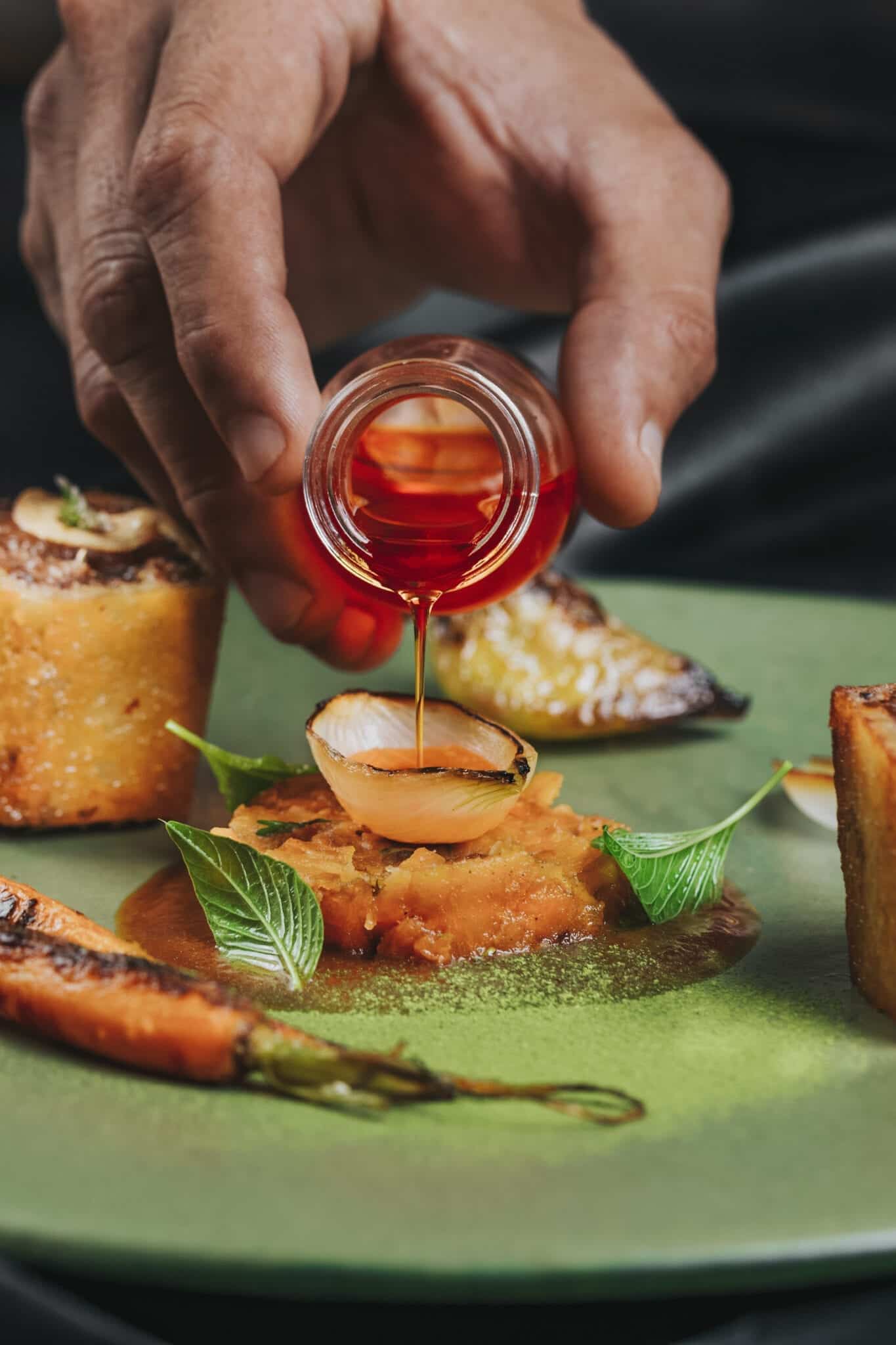 But what about the world traveler who is in search of an unforgettable dining experience?  
Sure, Vallarta has many restaurants who cater to a foreign crowd and which surely will make you feel that you are, after all, in a Mexican beachside resort town.  For most people this is enough to check off their dining experience off their list, but for those in search of a high-end meal, they need look no further.  
The recent trend of dedicated foodies leads them to a google search for the best cities to dine in and putting Puerto Vallarta on the map is Makal.  Having recently opened its doors in the heart of Puerto Vallarta's Zona Romantica, this new hot spot offers something new to locals and visitors alike, Contemporary Mexican cuisine.  
The moment you walk into Makal you know you've momentarily stepped out of the hustle and bustle of Zona Romantica and you've been transported into a space like no other in the area.  Before you even step inside you notice it's clean white exterior and large windows which give a glimpse into its colorful interior.  
Once the sliding door is opened for you, you're greeted by their host and by the warm lighting that bathes the restaurant.  After the now traditional temperature check and hand sanitizing procedures your eyes are immediately drawn to the right-side wall where a larger-than-life mural of local cacti emblematically stands and brings the whole space to life.  The mural is the latest piece by local artist Misael, if you've been to this city before then you've probably seen his work and perhaps even unknowingly posted it unto your social media.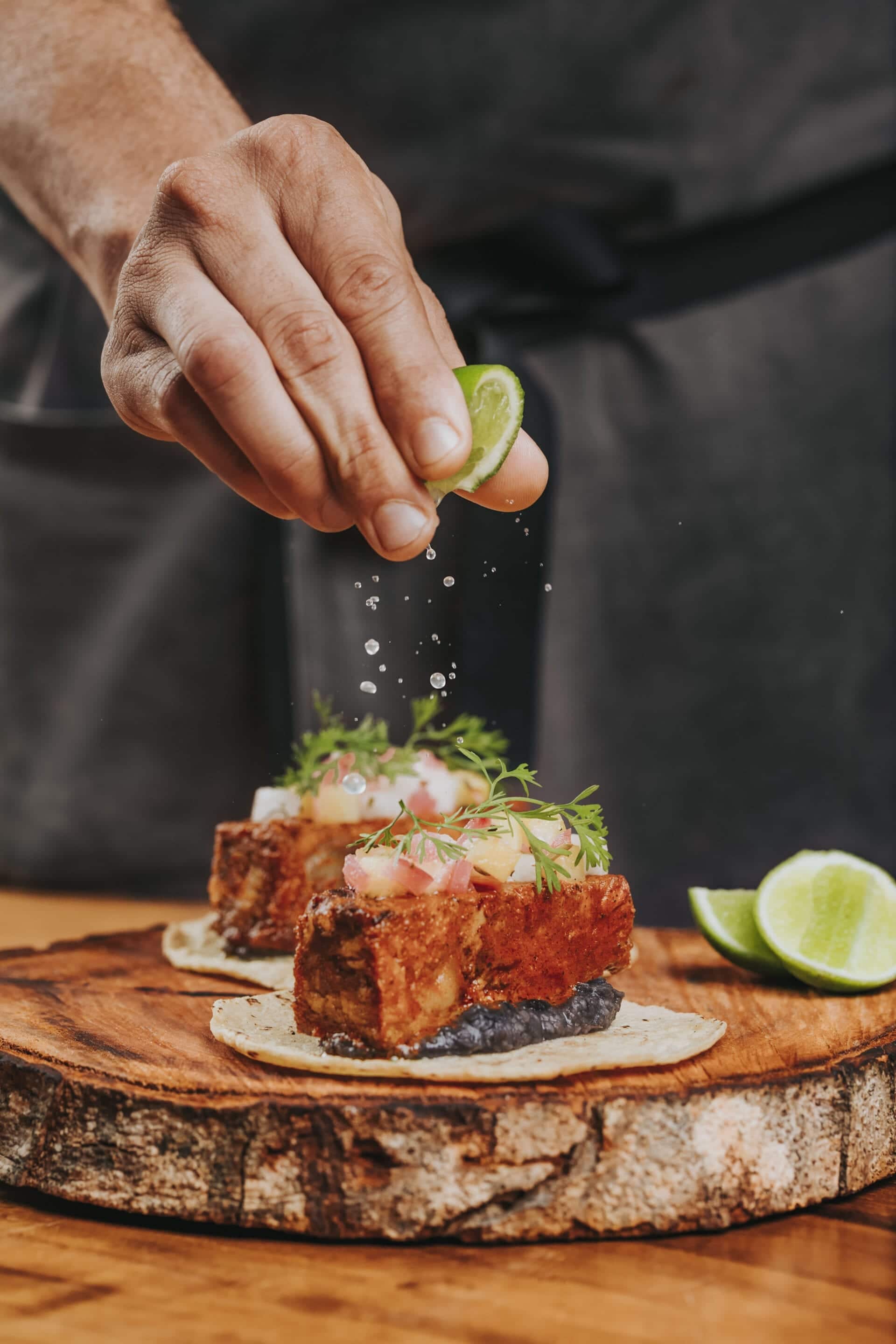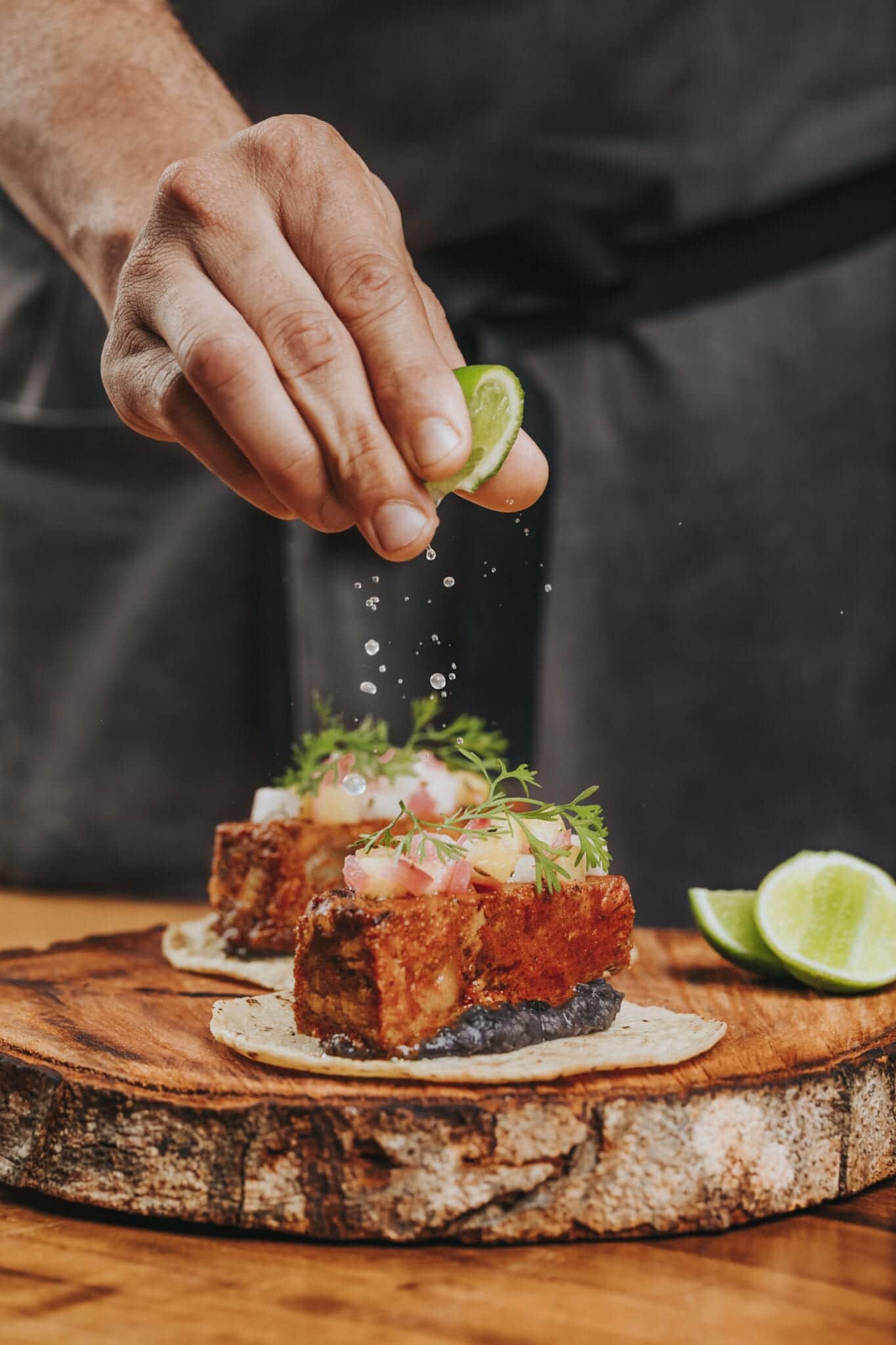 The mural depicts different species of cactus and their fruits represented in bright Mexican colors.  Even though Makal has a serene feeling to its ambiance, these colors bring life to the whole restaurant. The same colors are reflected unto the rest of the space by their chairs and oh those chairs.  Once you are seated, you'll find it hard to want to get back up and it's obvious they meant for you to be comfortable, especially since you're in for an experience of the senses and what's a great meal without a comfortable throne.  
The fun starts when you order your first drink.  Their award-winning mixologist is a magician, conquering up exotic concoctions, all with Mexican spirits.  This is a very bold choice by Makal but they stand by their decision to only serve mezcal, tequila, raicilla, charanda, sotol and Mexican gin.  
Makal isn't trying to be anything but Mexican.  The drinks are all special, but a personal favorite is Ah Mun Makal, prepared with mezcal, squash and poblano chile, the glass is rimmed with burnt tortilla and garnished with, wait for it, a savory cricket.  Whichever you try, if not all- after all you're probably in walking distance to the best nightlife in town- it's sure to loosen you up socially and open your appetite.  
Here come the goods, starting off with the appetizers which will only leave you wanting more.  Their empanadas made with marlin and pressed pork rinds are a favorite of most guests and every bite tastes like authentic Mexican food should taste.  Their mushroom ceviche is an unexpected surprise, forget everything you know about ceviche and give into this flavorful vegetarian delight.  If classical ceviche is more your thing than worry not, they have a different variation every week so if you're in town long enough you'll never have the same ceviche twice.  
We're finally unto the big leagues.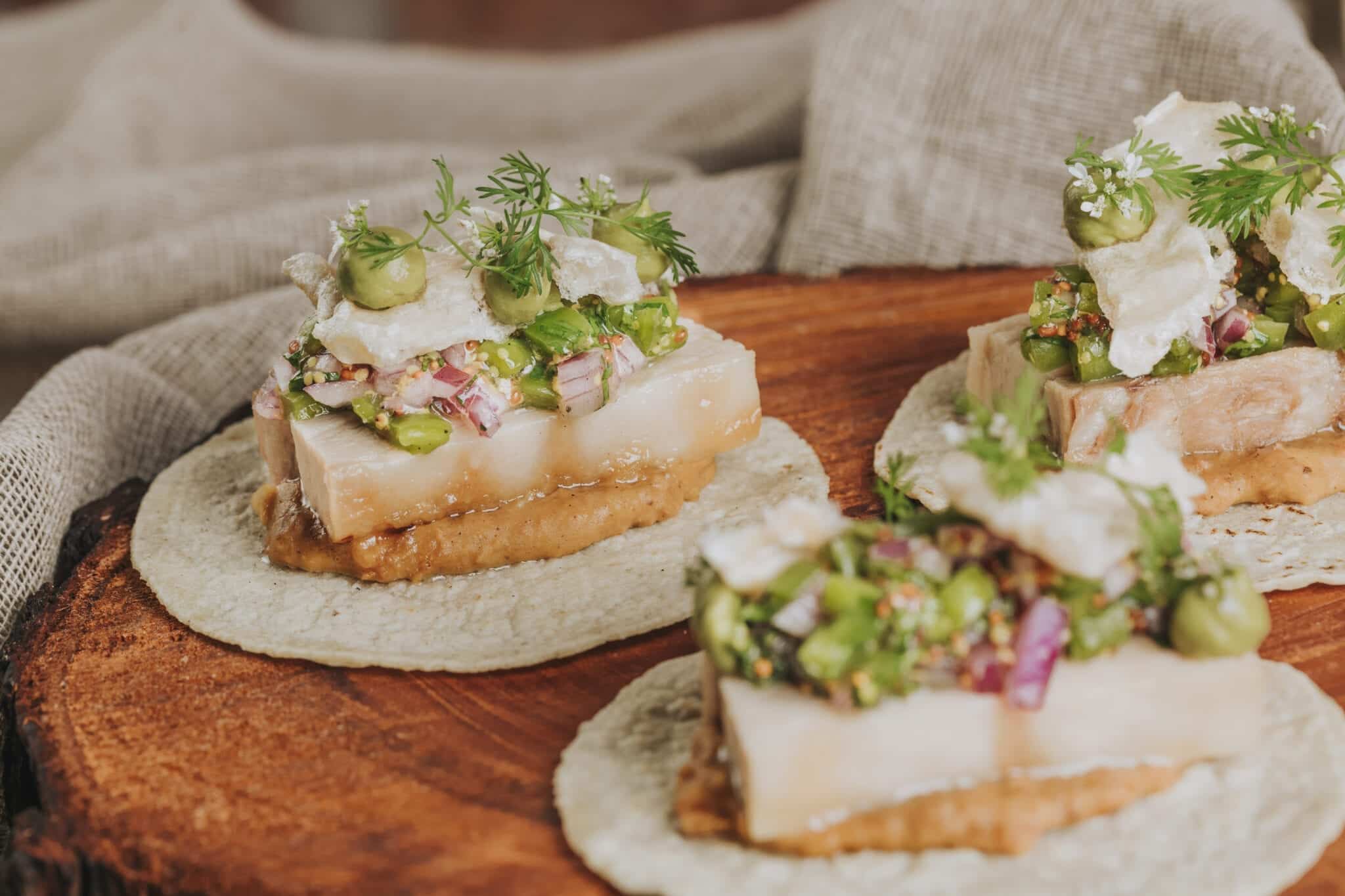 Their main courses, like the rest of the menu, are a gastronomic tour of Mexico.  You may be in Puerto Vallarta, but these plates beg to differ.  Their take on cochinita pibil is a tribute to one of the most popular food destinations in the country, the Yucatan.  They have achiote delivered from the peninsular state in order to keep true to the original recipe.  Their Short rib is also a must, with mole poblano, you'll instantly be transported to the city of angels, no, not L.A. but Puebla, another important food capital of the country.  The taste in every bite will make you never want to leave and again those comfy chairs make it tempting to want to stay.  And why wouldn't you?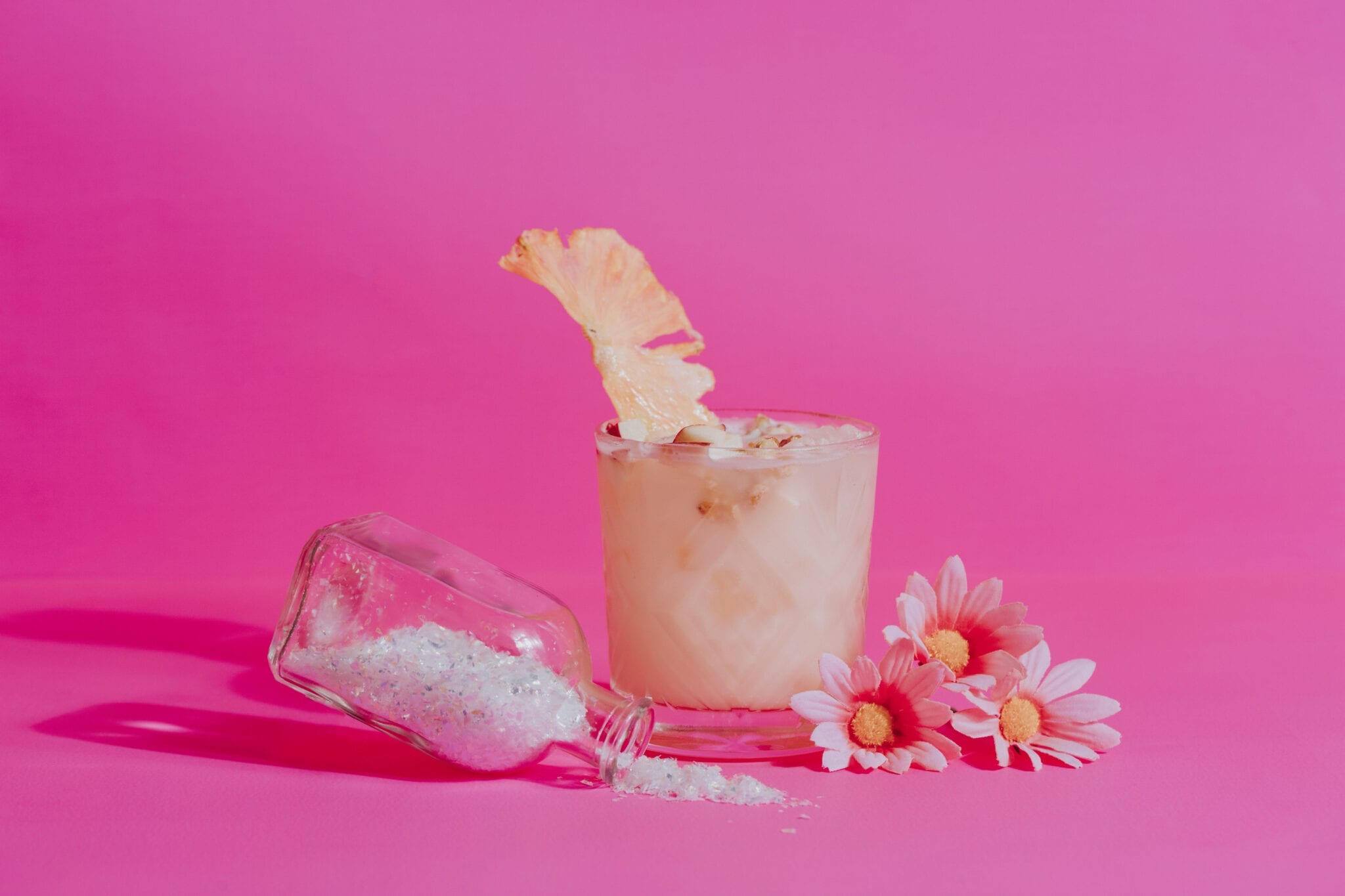 From Thursdays to Sundays their resident DJ is making sure all of your senses are active, not just your taste buds.  The music starts with a calm vibe and as the drinks flow and your finish off your meal you'll realize that you are dancing in your chair, laughing across the table and maybe even checking out the jet set crowd that surrounds you. 
Makal is a place where you can come as you are, after all this is Puerto Vallarta and it's all about easy living.  Their high-end food may be comparable to places like Pujol in Mexico City, but there is zero pretentiousness to be found.  Guests can come in dressed as they please, and you will only be brought back to reality when you get the check.  
Another great differentiator between Makal and other high-end restaurants in the area is the fact that it's affordable to all. Makal truly is an experience of the senses, every aspect of your experience has been carefully thought out by their team in order to make it a night you will soon forget.